Cameras
Samsung Delivers Fast Lens with TL500, Fast Burst with TL350
Samsung announced the TL500, which boasts a fast f/1.8 zoom lens, and the TL350, with a fast burst mode and slow-motion video capture.
February 20, 2010 - Samsung greeted eager attendees at PMA today with four new cameras, most notably the TL500, which boasts a fast f/1.8 zoom lens, and the TL350, with a speedy burst mode and slow-motion video capture. All the cameras announced today are scheduled for shipment in the spring.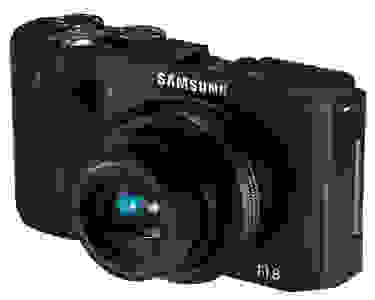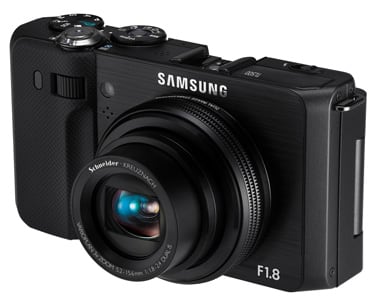 Samsung TL500
The TL500 aims to bring joy to the hearts of available light shooters with its f/1.8 Schneider Kreuznach 3x zoom lens, starting at a 24mm equivalent wide angle. The LCD is another luxury feature, a 3-inch OLED screen on a swivel mount. The TL500 offers shutter-priority, aperture-priority and full manual mode in addition to automated shooting, supports RAW file capture, and includes a hot shoe for external flash. The camera body measures 4.5 x 2.5 x 1.1 inches (114.3 x 63.2 x 29.2 mm). There are unusual dual-dial controls on top of the camera, with a mode dial and a power dial that also handles drive mode settings. The   only underwhelming stat we've seen so far on this $449.99 model is the video mode, which is limited to standard def recording.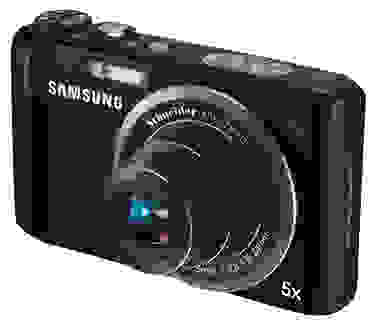 Samsung TL350**
The 10-megapixel TL350 offers fast speed when shooting stills and, if you like, slow speed when shooting video. The burst rate promises ten full-resolution frames per second. Movie mode supports full 1080p shooting, along with the option shoot super slo-motion video at up to 1000 frames per second (though the resolution of that high-frame-rate video, and any other slow-motion  modes avaialble, was not specified in today's announcement.
The TL350 offers a 5x zoom lens (starting at 24mm equivalent) and a 3-inch OLED display. Dual image stabilization is available, along with full manual control and the option to shoot RAW files. Retro camera fans will be pleased to find analog dial readouts on the camera top indicating memory and battery status. The camera, which measures 3.91 x 2.32 x 0.85 inches (99.3 x 58.9 x 21.6 mm), will sell for $349.99.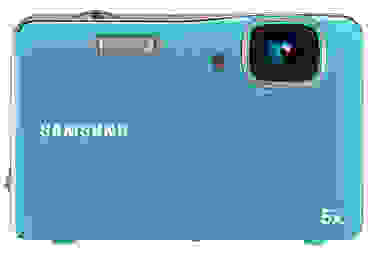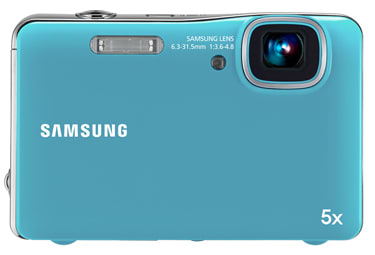 Samsung AQ100
Samsung also unveiled the AQ100, a $200, 12-megapixel camera that's waterproof to a depth of 10 feet.  With a 5x lens (starting at a 27mm equivalent) and 2.7-inch LCD, the AQ100 offers 720p video recording in a slim body (just over ¾ inch deep).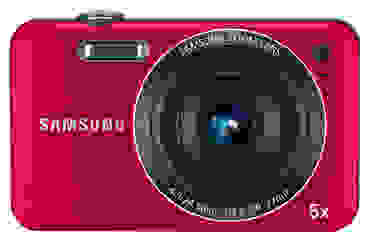 Samsung SL605
The SL605 is a close cousin of the AQ100, sharing the 12-megapixel resolution and 2.7-inch LCD specs, and a 5x zoom lens (though unlike the AQ100, this one zooms out from the camera body rather than internally). At a $130 price, though, the SL605 lacks the AQ100's waterproof capability and is limited to standard-def video.