Cameras
Samsung's NX Camera Lineup Gets Serious With Pro NX1
The NX1 is here to steal your DSLR's lunch money.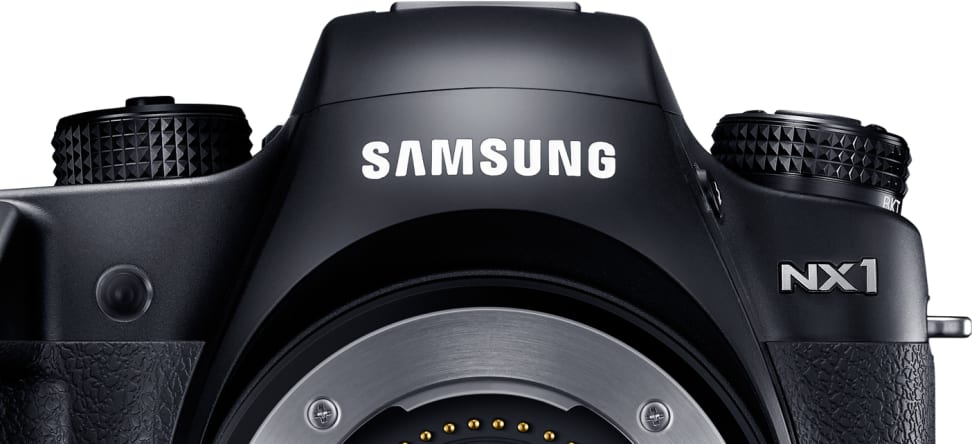 Credit:
Samsung just upped its mirrorless camera game in a big way, unveiling the new NX1 here at Photokina 2014. The company's new flagship far outstrips any camera it has ever made, with a bevy of pro-ready features and enough horsepower to out-muscle your DSLR.
For starters, the NX1 looks just like a DSLR. It has some Samsung-standard design elements (like a dedicated WiFi button), but it also has a chunky grip, a sizable magnesium alloy body, and weather sealing. There are three control dials, customizable buttons, and a mode dial with two user-savable custom modes included.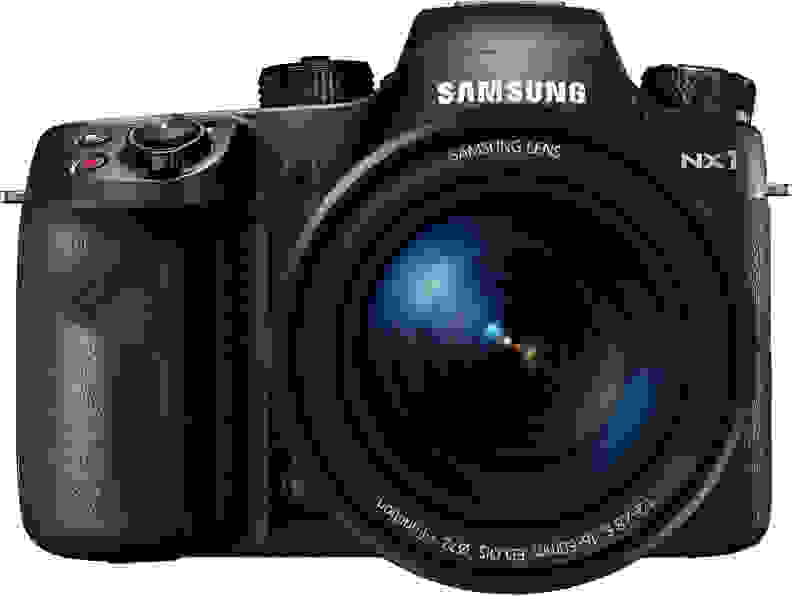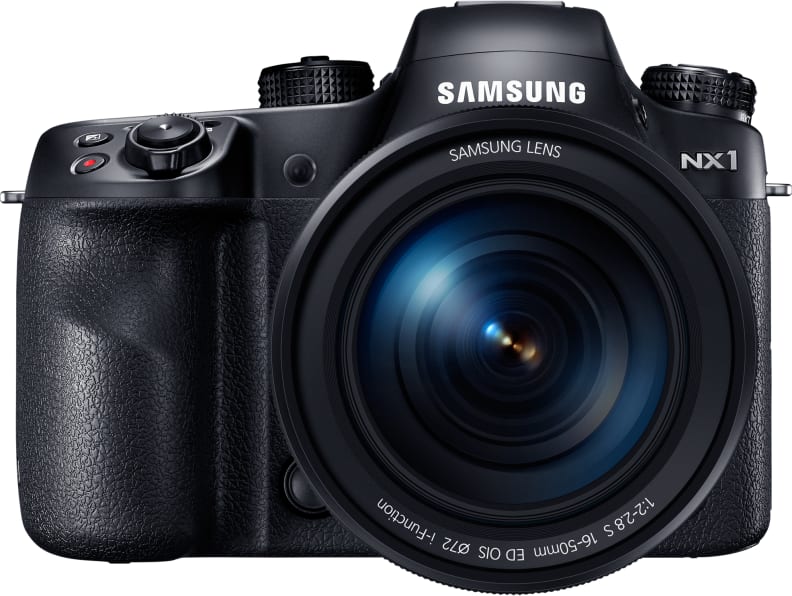 On the inside is Samsung's latest DRIMe V processing engine, which Samsung's reps say is 50% faster than the earlier DRIMe IV. The NX1's processor is also 128-bit, making it "just short of 3x faster than the NX30" according to the rep we spoke with.
The new 28-megapixel backside-illuminated CMOS image sensor is the first ever BSI APS-C sensor. It can capture 14-bit RAW (12-bit in continuous shooting) and handle bursts at up to 15 frames per second. It can also shoot UHD/30p, 4K/24p, and 1080/60p video. Crucially, it can do this with standard Class 10 SDHC cards using h.265 video compression, meaning you won't have to pick up new, ridiculously expensive high-speed cards just to shoot 4K video.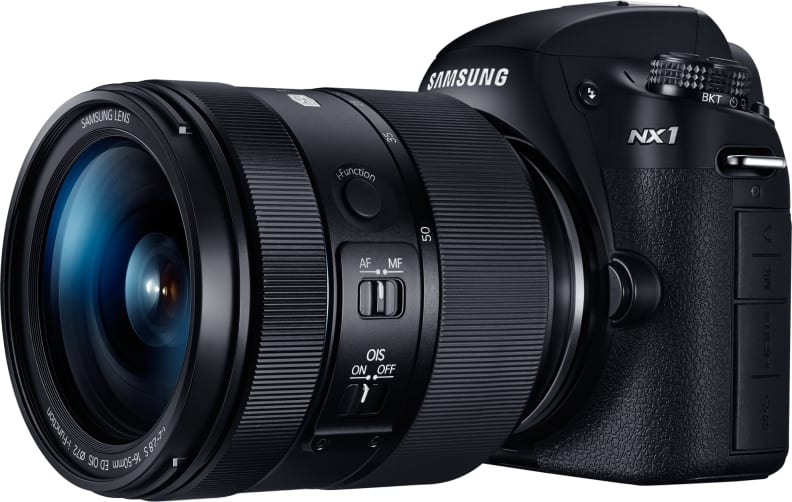 The sensor itself might be the star of the show. Samsung specifically called out the shallow well depth of the individual pixels, which have the same pixel pitch as the NX30's sensor. While "shallow" sounds like it'd be a negative when it comes to collecting light, it actually allows more light to hit the photosensitive areas from acute angles, making high ISO shooting more efficient.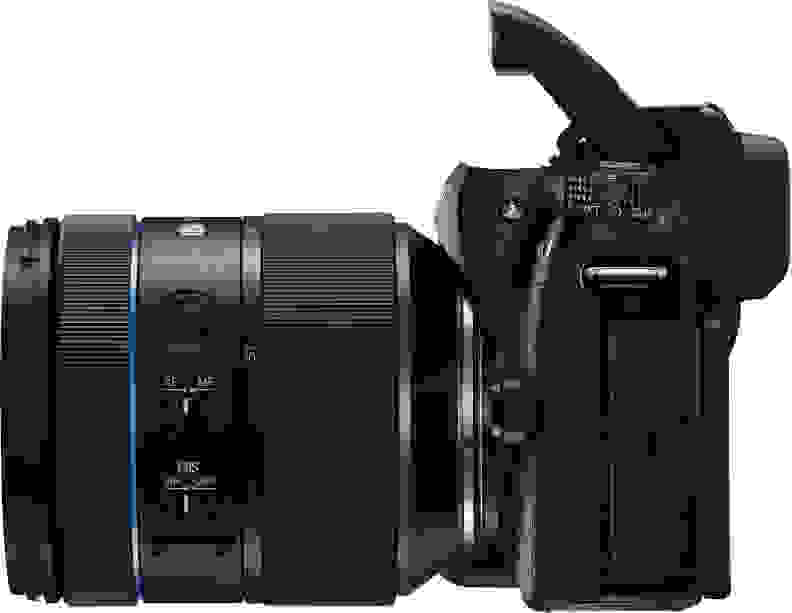 To that end, the NX1 has an ISO range of 100-51,200. Its sensor also crams in a whopping 205 phase-detect autofocus points, with an impressive 153 cross-type points that cover 70% of the frame, picking up on both horizontal and vertical detail. There's a new AF assist lamp to help out when light levels are low, and a line pattern that should help the AF system even more.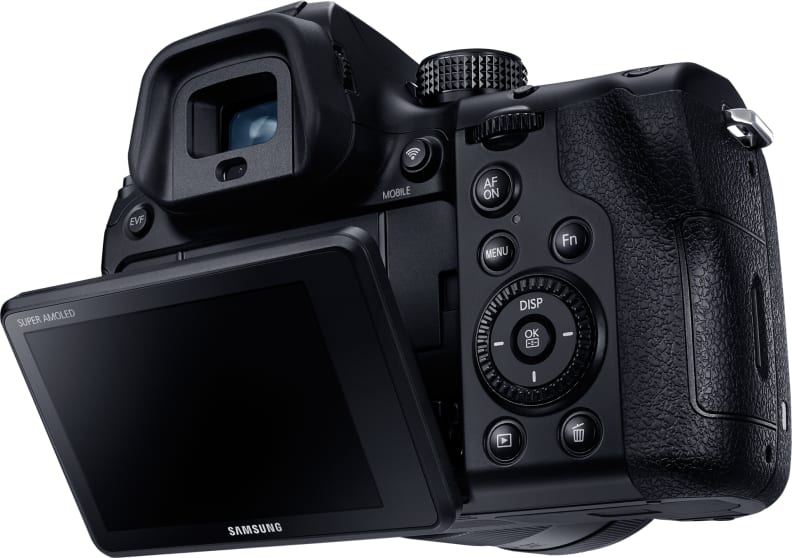 Once you get past the pro-ready features, it's clear that the NX1 is still a Samsung camera. There's a huge emphasis on wireless connectivity, with WiFi, NFC, and bluetooth for simple wireless pairing with the camera. For wired connectivity there's an HDMI 1.4 port and a USB 3.0 power that can be used to charge the camera at up to 2 amps. Mic and headphone jacks are onboard, as well.
The XGA OLED viewfinder is paired with a 3-inch articulated touch FVGA (720x480) AMOLED rear display. The LCD doesn't swing out from the body, but instead tilts and angles upward 90 degrees and downward 45 degrees.
The NX1 also has some new modes to help get the shot you want. One that we're eager to try out is a new baseball "Auto Shot" mode. In this setting you can frame up a hitter and specify from what side the ball will enter the frame. The camera tracks the ball at up to 240 frames per second and triggers the shutter when it thinks the bat will hit the ball.
Alongside the NX1, Samsung also announced another S-series lens at Photokina. Like the existing 16-50mm f/2.8 S lens, the new 50-150mm f/2.8 S is water-resistant, dustproof, and has a durable metal mount. It also has a 9-bladed aperture, a user-adjustable focus limiter, and optical stabilization. The OIS system covers 4 axes, giving you up to 4-4.5 stops of stability, according to Samsung.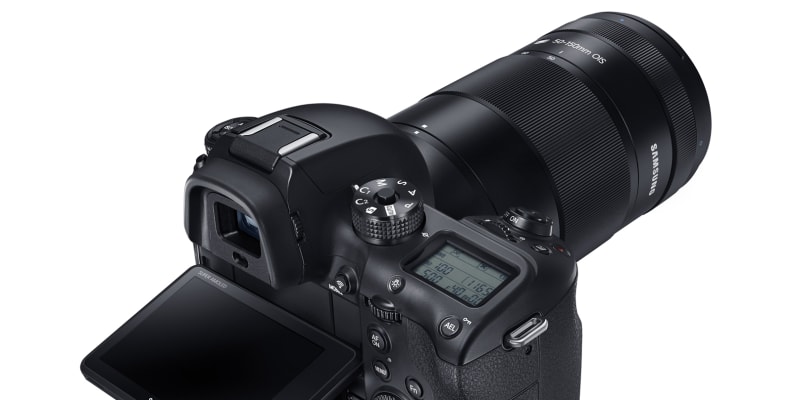 We'll have more hands-on impressions with the NX1 very shortly. If you're eager to pick it up, you'll likely be able to get your hands on one this fall for $1,499.99 body-only. There will also be a "pro" kit which will include 16-50mm f/2.8 S lens, a battery grip, an additional battery, and an external charger for a grand total of $2,799.99.
Reviewed.com is here in Cologne at Photokina for the entire length of the show, and there's no shortage of exciting new cameras and lenses to cover. To stay up to date with all of the news, hands-on impressions, and videos from the show head on over to our special Photokina 2014 page.