*March 15, 2006 – *Samsung introduced the 10 megapixel SCH-B600 camera phone at CeBIT last week. The phone comes equipped with a 3x zoom lens and a 2.2-inch LCD screen with 160,000 pixels. When users aren't talking on it or snapping photographs, they can listen to MP3 files from the SCH-B600. In need of a scanner? No problem; the Samsung B600 camera phone also has a business card reading function. The Samsung SCH-B600 will be available in Europe and Korea within a few months.
The Samsung SCH-B600 is the first camera phone to include 10 megapixels. Cranking out camera phones with high resolution seems to be an area of strength for Samsung. It released the first 5 megapixel camera phone in October 2004, then upped the ante to release the first 7 megapixel model in July 2005. The world's first 8 megapixel camera phone was announced in November 2005 and now Samsung tops it off with the 10 megapixel SCH-B600.
"As consumers' needs of mobile entertainment are growing rapidly, we are continuously introducing breakthroughs in mobile phones," said Kitae Lee, president of Samsung's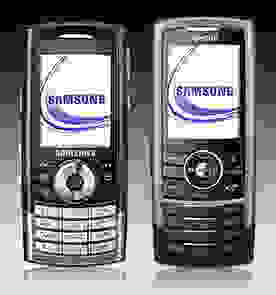 telecommunication network business, in a March 9 press release. "The SCH-B600…will satisfy mobile users who are seeking higher quality photography in his or her mobile. I would like to see our technological advances contribute to the future of this industry and improve the way of our future life style."
The B600 shows its dual functions in its design. The front looks like a cell phone and the back looks like a digital camera. The camera phone's thickness is more reminiscent of a digital camera as many cell phones are shrinking thinner and thinner. The stout Samsung SCH-B600 has an auto focus assist lamp and a flash, and can record video clips with 320 x 240 pixels at 30 or 15 frames per second.
Videos can then be watched on the LCD, which supports satellite digital multimedia broadcasting. There are dual speakers to listen to the 128 polyphonic sounds in stereo and an A/V-out jack too. The Samsung SCH-B600 is Bluetooth enabled and also uses the MMCmicro memory card.