Cameras
Samsung's NX500 Has Flagship Guts, Mid-Range Price
Honey, Samsung shrunk the NX1!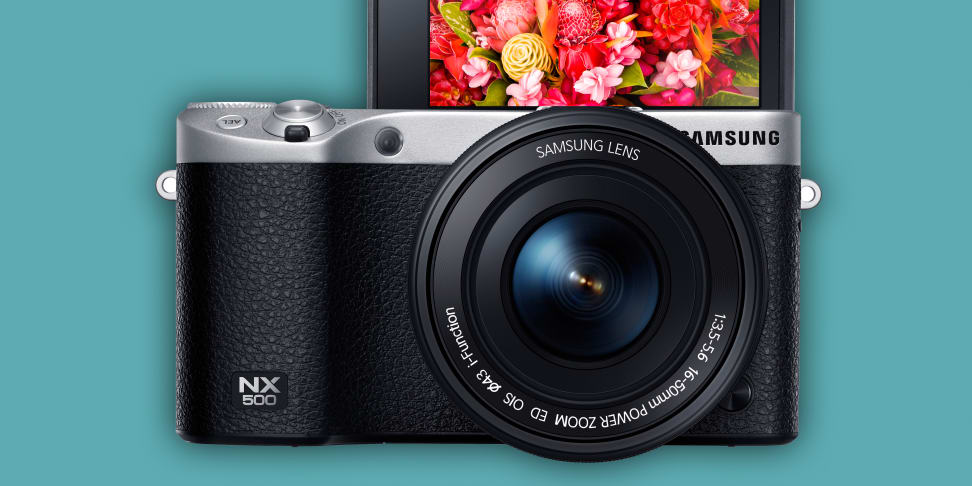 Credit:
Hot off the heels of a banner 2014, Samsung is bringing the world yet another NX mirrorless camera. It's hard to outdo what the company managed to pull off with its flagship NX1 (winner of our best high-end mirrorless award in 2014), and yet, here we are with the new NX500.
Featuring the same technology that made the NX1 such a crazy good camera, the NX500 is smaller and—at $799.99 with a kit lens—extremely affordable.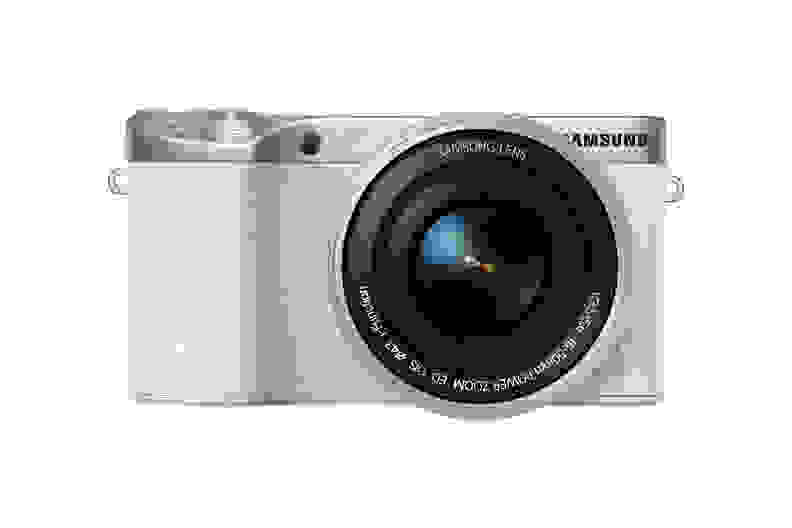 Looking like the evolved NX300 that it is, the NX500 is primed to occupy the same mid-range position as its predecessor. Behind the lens, you'll find a 28-megapixel BSI APS-C CMOS sensor, which is nigh identical to what the NX1 sports. It's a blazing fast imager, capable of burst shooting up to 9 fps.
---
---
While it isn't quite as quick as the 15 fps NX1, it's no slouch at all. You also get the benefit of on-sensor phase detection for full hybrid autofocus, which should give you better continuous AF performance than the NX300 had.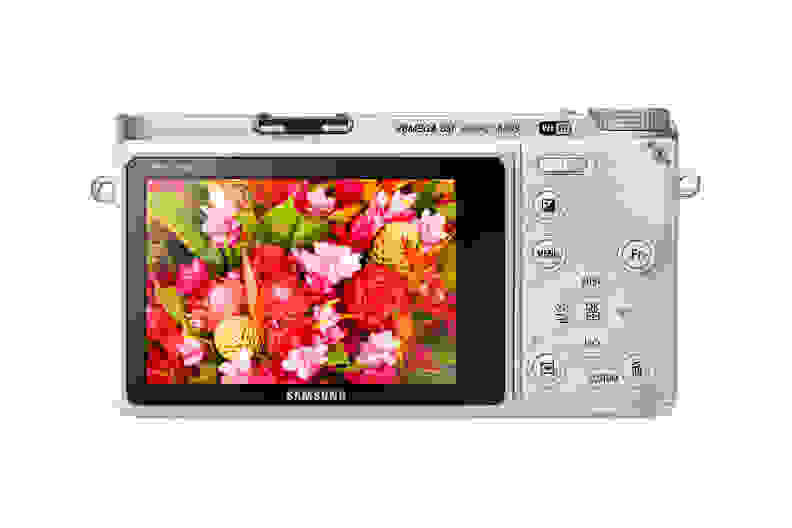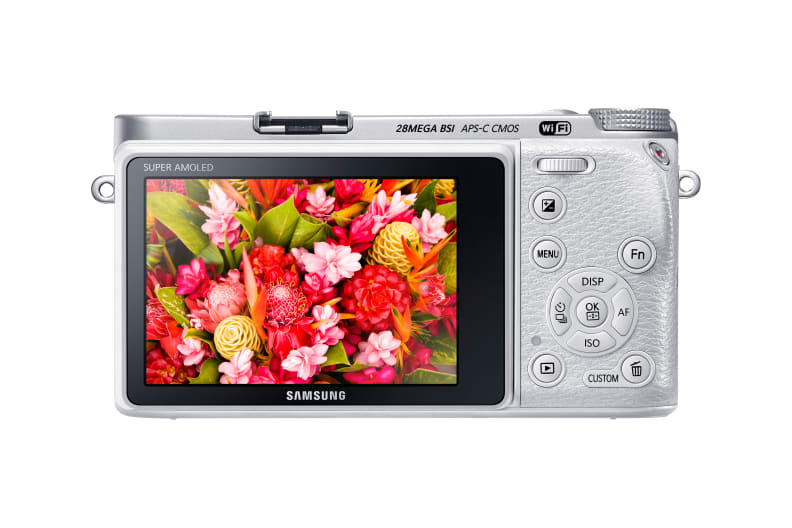 The main advantage of this custom Samsung sensor is that it's fully 4K capable. Yes, you'll be able to record 4K video with the NX500, straight to standard class 10 SDHC memory cards.
Even though it's missing a headphone and microphone port on its slender body, the NX500 shoots high quality HD/60p and UHD/24p. The only drawback continues to be the HEVC codec that Samsung is using, which is extremely difficult to work with and still incompatible with most major editing suites.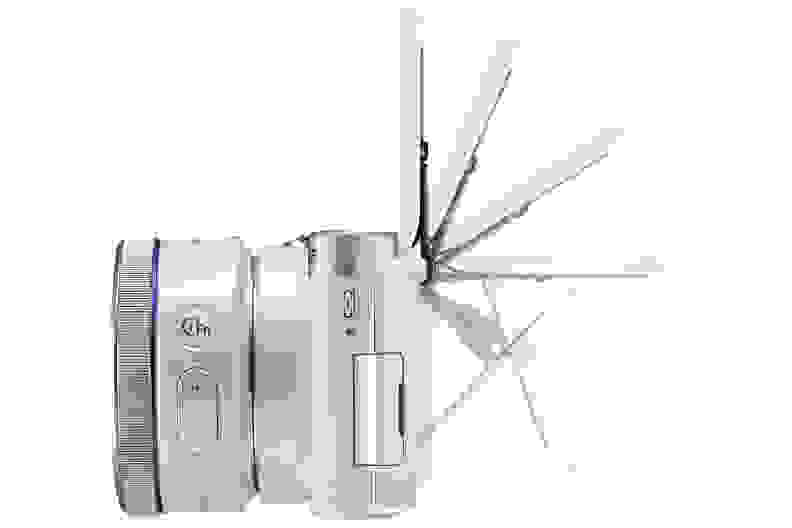 The NX500 is also not nearly as feature-rich as the NX1 when it comes to video shooting. There's no mic jack, no headphone jack, and no clean video output via the HDMI port. This is a camera for still photographers, first and foremost.
On the NX500's backside is a 3-inch AMOLED touchscreen that's mounted on a tilting armature. Not only can it swing up 180-degrees for selfies, but it can also move in a number of other positions—very useful for freestyle shooting. The NX500 doesn't have a built-in EVF, which is another leg up for the NX1.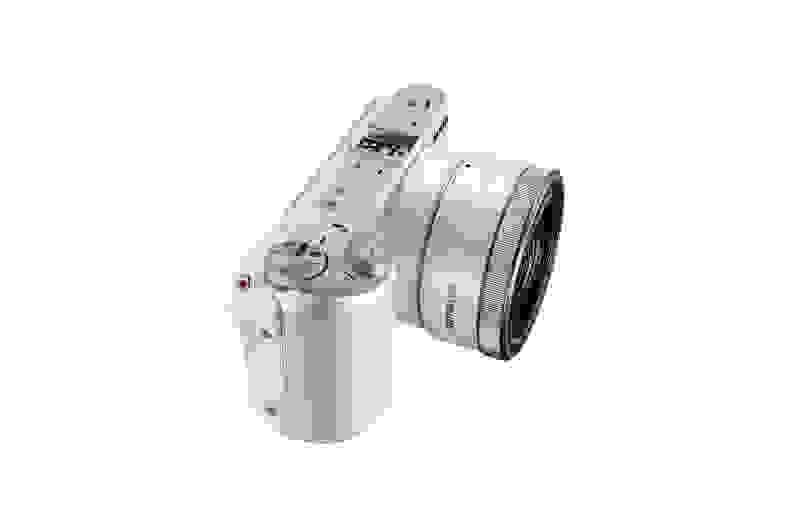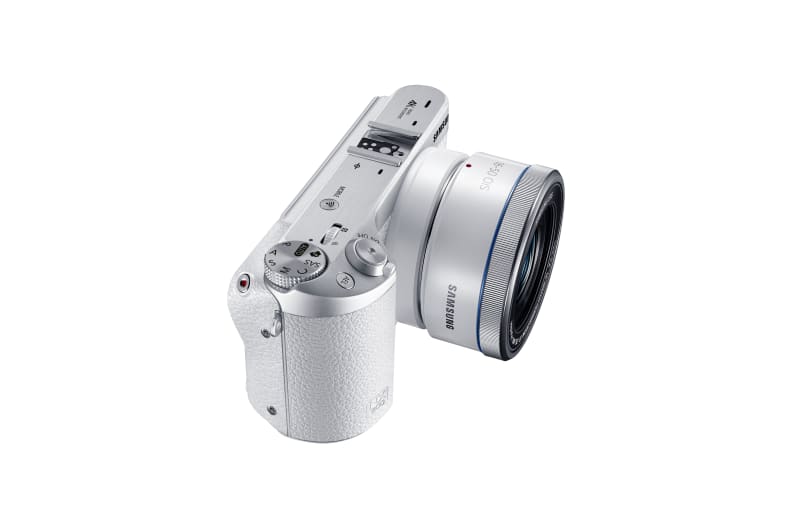 Samsung has smartly priced the cute NX500 to compete with the mid-level pack, starting at an extremely reasonable $799.99 with the 16-50mm power zoom kit lens when it ship this March. We're excited to say that Samsung has yet again made a fetching brown version, along with the safer white and black color variants.