*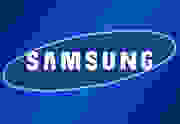 June 3, 2005 - *Over the past two days South Korean manufacturer Samsung has indicated that they will reportedly roll out the Digimax L50 and L55W, firsts in the new L-series, along with the 5 megapixel Digimax A50, A502, and A55W. Samsung has also reportedly released 2 - 8 megapixel cameras, the Digimax V800 and Pro815. From preliminary images, the Pro815 appears equipped with a massive 15x lens and 3.5-inch LCD screen.
This deluge of seven cameras is reportedly a precursor to Samsung's restructuring of their digital camera line. Official news of this restructuring is expected to come from Samsung officials in July.
In recent days a handful of European-based websites have released information about Samsung's new offerings, while the manufacturer itself has remained quiet on its many international corporate websites. Scan any web page from Samsung UK to the parent company page in Korean and news of the camera blitz is nowhere to be found.
Without official news from Samsung, DigitalCameraInfo.com has chosen to lay out what is publicly accessible and provide some basics regarding these new cameras.
The Digimax L55W and L50 are reportedly part of the new Samsung L-series line. The Samsung Digimax L55W is a 5 megapixel compact which purportedly features a 4.8x optical zoom and a 2.8-inch LCD. Additionally, the L55W is said to express "wide-angle" capabilities, most likely the reason for the "W" designation.
The second L-series camera is the L50, which seems to be a fairly standard 5 megapixel, 3x optical zoom camera with a 230,000 pixel 2.5-inch LCD screen. Both cameras purportedly have 32MB of internal memory.
The A50, A502 and A55W also pack 5 megapixels each. The Digimax A502 is a fixed-lens camera with a 1.8-inch LCD, 5x digital zoom and 16 MB of internal memory, while the Digimax A50 has a 3x optical zoom with an internal memory of 32MB and a 2.5-inch LCD.
The Digimax A55W, like the A50, has 32MB of space built into its memory for images, 4.8x optical zoom, and 2.5-inch LCD. Interestingly, while the A55W also holds the "W" designation there is no associated notation of "wide-angle" capabilities like the L55W, although its basic specs seem identical.
Next is the compact Samsung V800, apparently the sister to the Samsung V700, but it is reportedly equipped with an 8 megapixel sensor, 32MB of memory and a sharper and larger 2.5-inch LCD.
Last is the Pro815. First seen this spring at a Beijing photo expo, the Pro815 features a 235,000 pixel 3.5-inch LCD, 15x optical zoom, and an 8 megapixel imaging sensor.
Further detail on the above-mentioned cameras will be provided by DigitalCameraInfo.com as it becomes available.