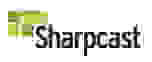 July 13, 2006 – Data-synching technology company Sharpcast, Inc. released its Sharpcast Photos beta today, enabling users to synchronize pictures on their PCs, cell phones, and the web.
"People can view and manage their photo collection from any time and anywhere they want, whether they are online or off," stated Sharpcast's press release today.
Following an earlier alpha version, the free Sharpcast Photos beta automatically duplicates photos uploaded onto a user's PC desktop to a personal webpage and mobile phone. Changes, including adding, deleting, or rotating photos, made on the desktop are transferred to the other media devices instantly. The beta version however, cannot print pictures, according to today's Wall Street Journal.
"Sharpcast takes photo-sharing to a new level," said Sharpcast Director of Marketing and Business Development Allen Bush in an interview with DigitalCameraInfo.com. Sharpcast Photos also has a "buddy list" in which Sharpcast members can share photos in live time by simply dragging an entire photo album onto a buddy's name. Although Sharpcast is not partnered with AIM, Sharpcast "hopes to integrate with others someday," Bush said.
Users can also automatically transfer photos by using their cell phones with Sharpcast's mobile edition alpha version released today. After taking a camera phone picture, a user can make changes and view them on the other devices. The alpha version is compatible with only four cell phones that run on Windows Mobile 5.0 software: the Motorola Q, Palm Treo 700w, Verizon XV 6700, and the Sprint PPC-6700. Sharpcast Photos plans to release other versions compatible with more phones, stated the release.
"The all-in-one solution," as the Sharpcast release called it, creates an automatic photo backup system. Eliminating the need to burn CDs or use cords to transfer data, the photos are still saved if a user loses one device. "The captions, the organization, everything is recreated for you," said Bush.
Sharpcast Photos works with Windows XP, although the company plans to introduce a Mac-compatible version later this year, according to Bush. Currently the Sharpcast Photos beta compresses photo files. The company will release future versions that can support full resolution files, Bush said. Sharpcast also plans to add other data types for synching, including contacts, calendars, such as Mac's iCal, and iPhoto, later this year, he said.
The commercial version to be released by the end of the year will include photo editing capabilities such as red-eye reduction and color correction, according to Bush. No price has been set for the commercial version, which Bush said should only be a few dollars a month. "There will always be a free version," he said.
Sharpcast Photos is the first product by Sharpcast. Their synching technology is pending patent.
The free Sharpcast Photos beta is available for download at http://www.sharpcast.com/download.