Cameras
Sigma Reveals World's First f/1.8 Constant Aperture Zoom
Okay, we're impressed. But when are we going to get our 12-2000mm f/1.2?
For the last decade or so, Olympus has held the record for the world's brightest zoom lens. Its 14-35mm and 35-100mm f/2 lenses were the envy of the rest of the photo world, even if they only worked on the company's Four Thirds bodies.
Today, that title has been snatched away by an unlikely foe: Sigma. Intended for APS-C DSLRs, the new 18-35mm f/1.8 DC HSM is a frankly crazy achievement by an increasingly ambitious company. Covering a wide to wide-normal zoom range, it essentially crams a whole bag of fast primes into a single lens. We've seen Sigma put out some incredibly high-quality, innovative products in the past couple years—from its DP Merrill APS-C compacts to its bitingly sharp 35mm f/1.4 full-frame prime—but this thing probably takes the cake.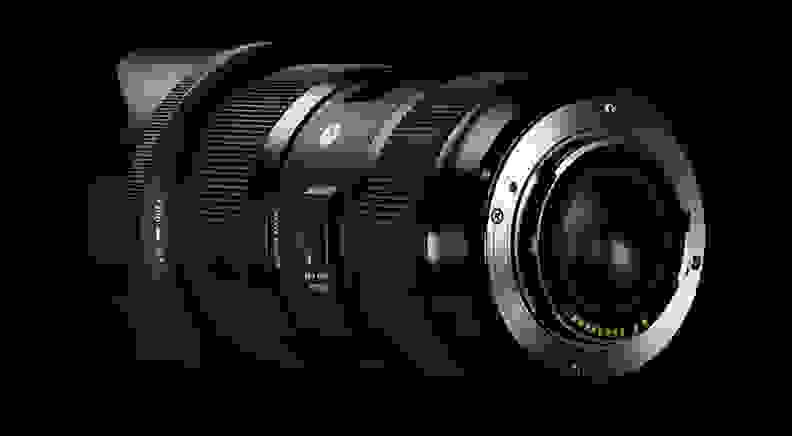 Inside the handsome all-metal housing, the complex optical design includes five Special Low Dispersion (SLD) elements and four Glassmold aspherical elements. The built-in focusing motor uses Sigma's HSM silent AF technology—in our experience with other Sigma lenses, it's been very quick and accurate.
According to the company's published charts, the 18-35mm f/1.8 lens will be extremely sharp even at f/1.8. It does look to vignette excessively when shot wide open, even on the intended APS-C sensors, but corner illumination essentially evens out by f/4. Distortion appears to be a non-issue. Of course, all of those factors will need to be tested in the real world to see if they match Sigma's numbers, but given the company's recent successes we see little reason to doubt them.
For more information, check out Sigma Global's official mini-site.