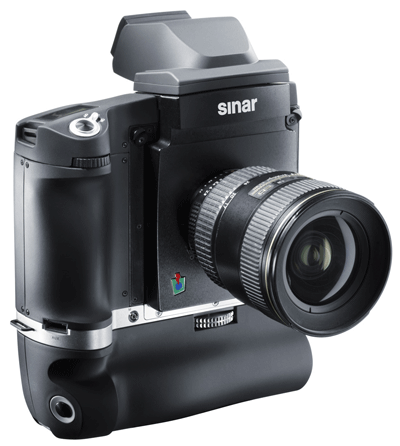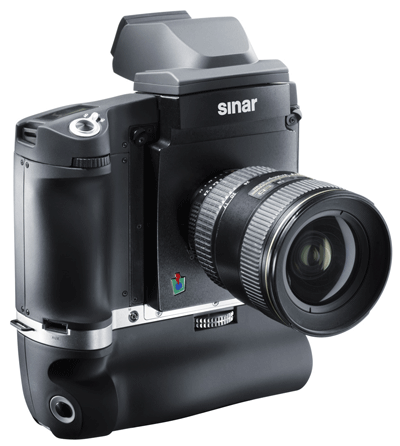 *December 7, 2005* – Yesterday, Sinax released the Sinar m system, a modular professional camera system consisting of a focal-pane shutter and fully electronic operating elements which can be used as a 35 mm camera, medium format camera or a view camera, either digitally or with film.
This system was initially showcased as a concept at Photokina in 2002 and was very well received.  The Sinar m offers a plethora of choice combinations to professional photographers who shoot on location and would prefer a lighter equipment load, but can't afford to sacrifice their shooting options. 
A high-grade exposure metering system with several metering modes, automatic exposure modes and TTL flash exposure control can be added to the system. The Sinar m also boasts a view camera shutter with a shutter speed of up to 1/2000 sec, one of the fastest in the market.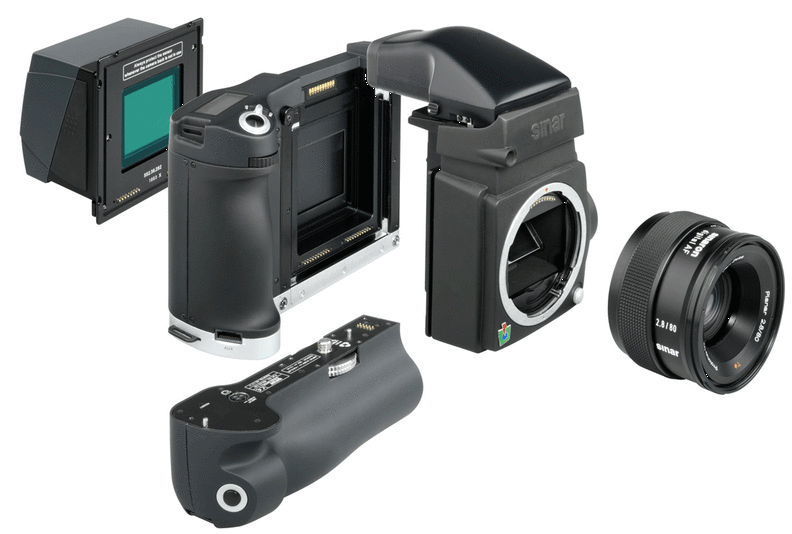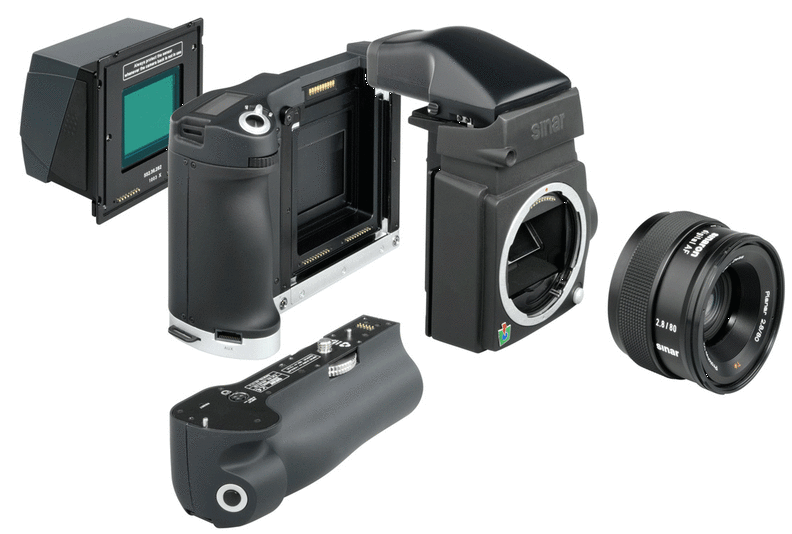 Sinar encourages the use of their own lenses with the system, noting that the autofocus mechanism employed by their Sinaron Digital AF Mirror Module when used in conjunction with their Sinaron Digital AF Lenses is one of the fastest AF systems in its class. However, photographers can also use their V-series Hasselblad lenses, as well as Nikon lenses by changing mirror modules.
While the Sinar m will likely come at a steep price, these alternatives will grant photographers the opportunity for a multi-medium single imaging system.