Cameras
Software Editorial: Imagenomic's Noiseware, RealGrain, and Portraiture
Software Editorial of Noiseware, RealGrain, and Portraiture, Imagenomic, Adobe Photoshop plug-in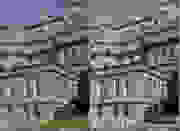 *December 18, 2006 – *Software vendor Imagenomic recently launched two new Adobe Photoshop plug-ins, Portraiture and RealGrain at the PhotoPlus Expo last month, adding to their Noiseware software product line. The three special effects plug-ins cater to photographers in need of expanded Photoshop Filter tools. The Noiseware plug-in reduces image noise and is priced at $69.95 and $49.95. Real Grain is designed to replicate the look of film and sells for $99.95. Portraiture is a quick retouching solution for $169.95.
Users may already be familiar with Imagenomic's Noiseware software, a plug-in that reduces the graininess of digital images through Photoshop to preserve image quality. The new software programs, RealGrain and Portraiture, released this month, however, veer from the photo realism of Noiseware to creatively enhance images for a nostalgic film aesthetic or for clean portraits with seemingly flawless faces.
Photojournalists, studio photographers, and graphic designers will find that each Imagenomic plug-in is aimed at a different audience. Product satisfaction really depends on the photographer's type of work. The Mac and PC compatible software supports Photoshop 7.0, CS, and CS2, as well as Photoshop Elements 2, 3, and 4.0. 
NOISEWARE
Noiseware 4.1 is a plug-in primarily geared at reducing grain at high ISOs, night time scenes, or any other situation where noise is prevalent. Users can, however, increase noise if they so choose with options for "Stronger Noise" and "Weaker Noise."  Users also have the option to change the luminance and color noise levels on sliding adjustment scales.   
The image below was used with the Windows version of Noiseware Professional 4.1 through Adobe Photoshop Elements 2.0, although Noiseware is also available for Mac and all other Photoshop versions. Noiseware effectively reduced grain by smoothing the image. With the preset option "Full Weaker Noise," photographers can quickly decrease noise in a cinch, which may be the most used feature of the program, although note below the smoothing over of detail that goes along with the noise.
For photojournalists on deadlines, the Noiseware software is pretty useful, especially for spot news reporters shooting at high ISOs or sports photographers looking to get clear faces from under the helmets. Retailing at $69.95 for Noiseware Professional and $49.95 for the Standard version, Noiseware is worth the cash for these niche photographers when time is money. 
However, for the majority of photographers who are not dealing with large volumes of noisy images, the Noiseware plug-in will not be as useful. Most photographers should be satisfied with the simple "Despeckle" tool found in Photoshop Elements, a program that sometimes comes free with camera purchases. Users of Photoshop CS or higher already own comparable tools to Noiseware, although limited, such as the 'Noise Reduction' and 'Increase Noise' tools, as well as the noise removal function found in Adobe Camera Raw. Thrifty consumers should save their money and put it towards faster lenses. Although Noiseware is useful to a particular group of photographers, the bulk of consumers should spend the money on better equipment rather than time-consuming post-processing software.   
Users interested in Noiseware's 'Stronger Noise' option to beef up image grain should upgrade to the RealGrain plug-in.
**REALGRAIN **
While most photographers desire a no-noise solution, some may opt for the old look of film grain. In this case, users might choose the RealGrain plug-in. RealGrain expands on Noiseware by increasing the size of grain for those who "long for the darkroom age, the soft, warm graininess of the film, or… seek to infuse that fuzzy, retro look," states the Imagenomic website.
Have a favorite film brand and speed? RealGrain caters to those dedicated to their film, with options to turn a digital photo into a film version, down to the exact kind and speed. Users can change their digital image into a host of black and white films including Kodak Tri-X and Ilford Delta or color film such as Fujichrome and Simon and Garfunkel's favorite Kodachrome.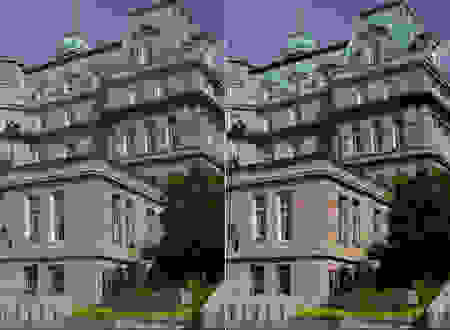 RealGrain's long list of film brands towers over its competitor, DxO Filmpack which is used with DxO Optics Pro editing program. The alternative, DxO Filmpack, was introduced just a few days ago for a notably less costly $59. RealGrain's comprehensive film list makes its competitor's 20 film profiles seem limited and makes RealGrain worth the extra cash. 
Some photo realists looking for the least amount of grain may have no use for RealGrain. For others, however, this supplementary plug-in does its job well.RealGrain is particularly useful for film-to-digital photographers who want the flexibility of switching films on an image without the messy chemicals or time spent in the darkroom. Film lovers may also want to invest in the nearly $100 plug-in as manufacturers continue to pull beloved film brands from the shelves. RealGrain will also be useful for graphic artists who want a more creative, nostalgic look to their images.
PORTRAITURE
"For the typical pro studio photographer with thousands of images from commercial assignments, the return on investment in time and money is compelling," states the Imagenomic website. 
Portraiture was the most impressive of the three plug-ins, most notably because the program, without distorting the face, could retouch a face as smooth as a baby's bottom. Portraiture quickly and effectively removed lines and a five o'clock shadow.
Users have the option to change degrees of detail smoothing with sliding adjustment scales and also change skin tones. Like Noiseware and RealGrain, Portraiture also offers presets for fast changes.
While this retouch option is possible with a few fancy tricks in the existing Photoshop, Imagenomic's Portraiture allows users to retouch portraits in mere seconds. As the most expensive plug-in of the Imagenomic bunch for nearly $170, Portraiture could be particularly useful for fashion photographers working with aging models or a studio photographer working with blemished teenagers. Overall, Imagenomic's Portraiture plug-in is highly recommended for any photographer who deals with portraits in volume.
All three programs, Noiseware, RealGrain, and Portraiture, have an intuitive, easy-to-use interface that Photoshop users will be accustomed to. At the center of the template is the working image, the user has the option to split the screen to compare uncorrected and corrected photos in both horizontal and vertical ways. To the left of the center image are adjustment scales that users of Apple's Aperture and Adobe Lightroom might be familiar with. With those sliding scales, users can change a variety of details depending on the program.