Cameras
Sony announces Alpha SLT-A57 interchangeable-lens camera
The replacement to the excellent A55 brings a bigger body, longer battery life, and other minor, evolutionary upgrades.
Sony announced the Alpha SLT-A57 this morning, the latest mid-range shooter in their full-size, A-mount, interchangeable-lens lineup.
The A57 replaces the A55, which was one of Sony's inaugural SLT cameras, announced back in 2010. The most obvious change is that the A57 is notably larger, accommodating a comfier grip and a bigger battery—it should last 50 percent longer than its predecessor, by Sony's estimates.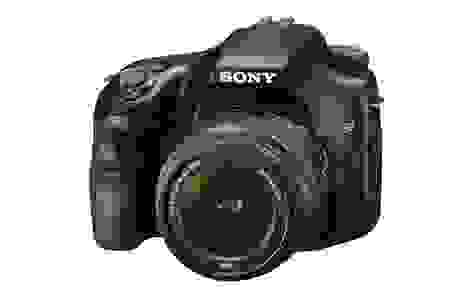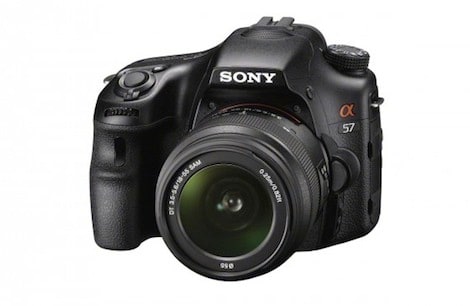 Otherwise, the remaining upgrades are evolutionary: A slightly higher-res electronic viewfinder at 1.44-million pixels, somewhat faster burst shooting at 12fps (in crop mode; the same 10fps in full-res mode), a marginally higher maximum ISO at 16000, and supposedly better tracking autofocus. The 16-megapixel sensor seems similar to the one in the A55, but probably tweaked a bit.
Though it isn't the most exciting new release, the A57 looks to be another solid entrant in Sony's successful SLT series. Canon and Nikon could be accused of resting on the strength of their consumer DSLR brands, while Sony is doing something new and useful with the form factor.
For those who need a quick primer, Sony's single-lens translucent (SLT) models have a lot in common with single-lens reflex (SLR) cameras, but an SLT's mirror is semi-transparent and fixed in place. In real world terms, this translates to full-time autofocus and much faster continuous shooting than a traditional SLR. They look and handle like SLRs, though they're generally a bit smaller.
In the current SLT lineup, the A57 sits above the A35 and beneath the A65 and A77 models. It's set to hit shelves in April for $700 body-only and $800 with a standard 18-55mm kit lens.