April 21, 2006 - This week Sony announced plans to develop a CMOS chip capable of capturing images from all pixels at 60 fps. Also in the works is a digital signal processor, which combined with the CMOS chip, is expected to further break down the divide between still images and video.
In an uncharacteristically demonstrative release, Sony put forth a new vision for photography and imaging as a whole. The campaign, themed "Life you wanted to capture. Moments you missed," works on bridging the fundamental camera / camcorder divide.
The problem now, as Sony sees it, is that consumers must choose between still cameras and video cameras. The former can capture much greater detail, but risks missing critical shots due to shutter and start-up lag times. The latter can record continuously, but lacks resolution. The new 60fps system would, in theory, allow users to record an uninterrupted stream of stills, then pick and choose the best frame for individual use.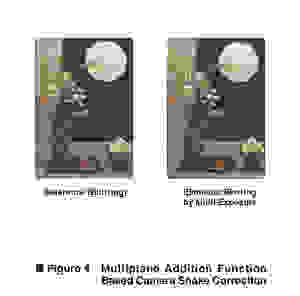 Though no specific models or dates for the new system have been announced, Sony did elaborate on some additional benefits of a 60fps imager. In a press release, they note the growing popularity of camera shake correction and high ISO sensitivity features. A 60fps system would allow a new method of achieving these results: multiplane addition. Whereas traditional means would place a moving element in the lens or install a high-sensitivity imager, multiplane addition entails continuous capture of the entire frame at 60fps, then using the extra information in a time direction to produce a single high-quality image. In a sense, the camera's processor is amassing information from a series of stills rather than attempting to correct just one.
The company is hinting at intentions to equip the 60fps systems on hard disk drive imaging systems, with future plans for increasing pixels counts and frame rates.