Cameras
Sony Brings Enhanced Video, Intelligent Panorama Shooting and GPS to Compact Line
Sony today introduced seven compact cameras, including two with 1080i video in compact AVCHD format, an enhanced sweep panorama function and TransferJet wireless technology.
January 6, 2009 – Sony today introduced seven compact cameras, including two with 1080i video in compact AVCHD format, an enhanced sweep panorama function and TransferJet wireless technology. And in a striking turnaround for a company known for its fondness for proprietary formats, all the new cameras will include slots that accept either Memory Stick media or SD cards.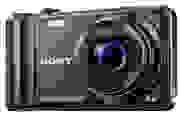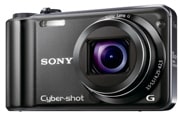 The DSC-HX5V and DSC-TX7, based on Sony's Exmor R back-illuminated CMOS sensor, shoot full HD video at 60i, 17Mbps. They can also capture in MP4 format, for easier editing, at 1440 x 1080, 30fps, 12Mbps.
The sweep panorama capability, introduced last year in the HX-1, has been upgraded to provide a more seamless experience. With the HX-1, as you pan the camera to capture a panorama, moving subjects can be sliced into segments, creating an odd effect. The new Intelligent Sweep Panorama feature detects moving subjects and creates a wider slice to accommodate them. Up to 100 separate shots can be combined, creating images up to 270 degrees (HX5) or 258 degrees (TX7) wide or tall.
The in-camera high dynamic range shooting capability recently introduced in Sony's Alpha SLR line is also incorporated in these two cameras. In this mode, the camera rapidly takes two images at bracketed exposures and combines them to create a single HDR image. Software adjusts for minor camera movement between shots, so handheld HDR shooting is possible.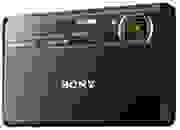 These are also the first cameras to introduce TransferJet technology, which can wirelessly send files between compatible cameras, computers or display devices by simply holding them next to each other. Sony will be producing a TransferJet Station accessory (about $150) to allow sharing with TVs, digital photo frames and the PlayStation3. Using the TransferJet feature will require a special Memory Stick, which will sell for about $100. 
The HX5 also incorporates a built-in GPS with compass, for geotagging photos. The 10-megapixel camera has a 10x zoom lens (25-250mm equivalent) and a 3-inch LCD. This HX5 also provides an upgraded image stabilization system, called Optical SteadyShot with Active Mode, designed to provide blur reduction across a wider range of movement. It will be available in black for $350, starting in March.
The TX7, also using the 10 megapixel Exmor R sensor, is a slimmer camera, Sony lens cap/power switch vertical front panel and folded optics. It features a 3.5-inch touch-screen LCD with 921,000-dot resolution and a 4x lens (25-100mm equivalent). It will come in silver, blue and red, priced at $400, starting in February.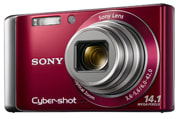 There is innovation among the new CCD-based compact cameras too, with two 14-megapixel models, the W370 and W350, offering a Sweep Panorama capability, previously restricted to CMOS-based models. While they don't offer the new Intelligent version of the Panorama feature, they do provide the same press-once-and-pan auto-stitching convenience, with a maximum image size of 7152 x 1080.
Both the W370 ($230) and the W350 ($200) offer 720p video recording. The W370 has a 7x zoom, a 3-inch LCD, and shoots 720p video with HDMI out. It will be available in silver, black, green and red starting in March. The smaller W350 has a 2.7-inch LCD, a 4x zoom, an your choice of silver, black, pink and blue exterior, with January availability.
Rounding out Sony's CES lineup are the 14-megapixel W330 and 12-megapixel W310 and S2100. The W330 ($170) provides a 3-inch LCD and 4x zoom lens. The W310 ($150) also has a 4x zoom, with a smaller 2.7-inch LCD.  The $120 S2100 is equipped with a 3x zoom, 3-inch LCD, and AA battery compartment, instead of the rechargeables provided with the other cameras. The W330 and W310 are scheduled for February, with the W310 arriving in March.