Cameras
Sony Continues to Perfect the Point-and-Shoot With the new RX100 III
How do you improve on one of the best point-and-shoots ever? You add a viewfinder.

Credit:
Sony's RX100 line of high-end point-and-shoots are widely considered the best in the business, with large 1-inch image sensors, excellent lenses, and well-designed controls. The original RX100 and its follow-up, the RX100 II, are still two of the top three point-and-shoots we've ever tested. Today Sony has pushed things one step further, announcing the RX100 III (MSRP $799.99) with a killer new feature—a pop-up viewfinder.
The spec sheet on the RX100 III has quite a bit in common with last year's RX100 II: a 20-megapixel 1-inch CMOS image sensor, 3-inch (1,228k-dot) articulating LCD, built-in WiFi, and rechargeable battery. What's important is what has changed: a new 0.39-inch 1,440k-dot OLED pop-up viewfinder, a brighter f/1.8-2.8 lens with an equivalent zoom range of 24-70mm, and the same Bionz X processor found in the company's $2,300 full-frame A7R.
Oh, and the price is the exact same as the RX100 II, also.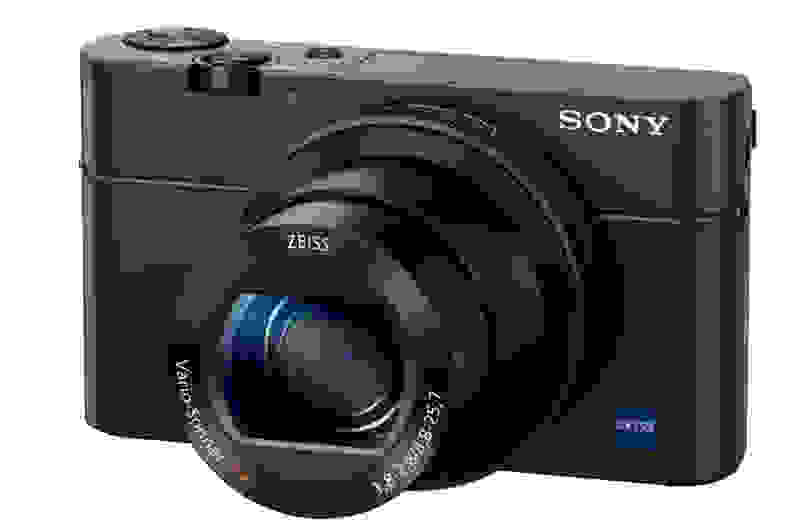 We got to spend a little bit of time with the new RX100 III prior to the launch today, and it's fair to say that we came away impressed. The camera is no bigger than the existing RX100/RX100 II despite the new finder, it retains the excellent articulating rear LCD, and the control scheme will satisfy everyone from amateurs to professionals looking for a compact DSLR alternative.
The headline feature is, of course, the viewfinder. It is a rather small panel, as far as viewfinders go, but it's one of the largest ones we've seen on a point-and-shoot. You access it by sliding a little switch on the left side of the camera, popping it up from the body. You then pull back on the eyecup so that it's level with the back of the camera, activating it.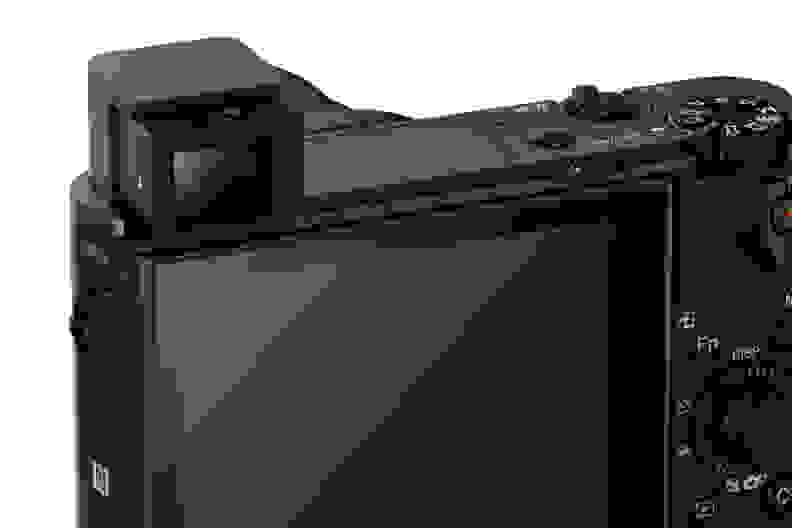 The position of the eyecup leaves you plenty of room to still hold and control the camera on the right side, though right-eye-dominant shooters will find it a bit easier to use. No matter which eye you frame with, however, the design does leave a significant gap around the edges, allowing light in. This does wash out the finder a bit, and it's difficult to press the finder close enough to your eye if the sun is shining directly at you.
Still, it's an honest-to-goodness viewfinder in a point-and-shoot, which is rare to see. The Canon G-series has had a zooming optical view window for quite some time, but it's mostly useless, gets partially blocked by the lens, and doesn't frame accurately. The Panasonic LF1 and Nikon P7800 both have an even smaller 0.2-inch electronic finder, but the RX100 III's is sharper, brighter, and more comfortable to use.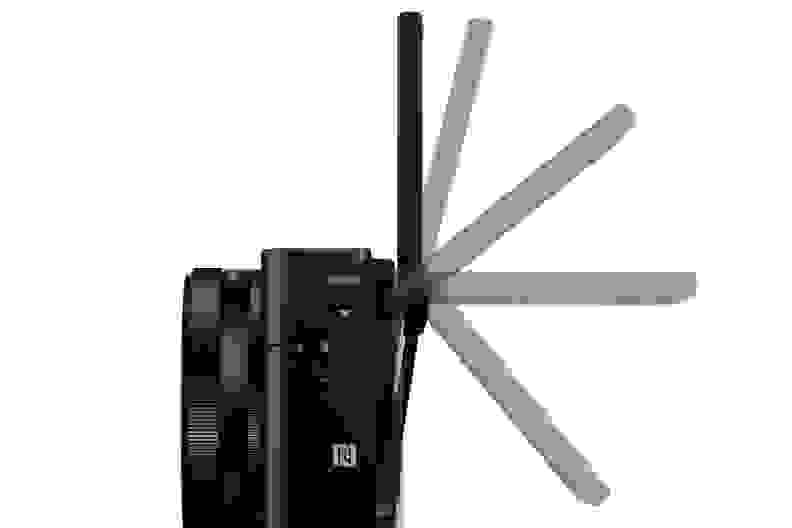 The RX100 III is more than just an RX100 II with a viewfinder, however. The new Bionz X processor has appeared in just about every camera Sony has announced in the past six months, but for a camera like the RX100 III it provides a number of great benefits over older models. For still shooters, the RX100 III now has an ISO range of 100-25,600, with the ability to shoot at up to 10 frames per second. The camera doesn't lock up after just a few frames, either, with a buffer good for a full 23 RAW or 22 RAW+JPEG frames.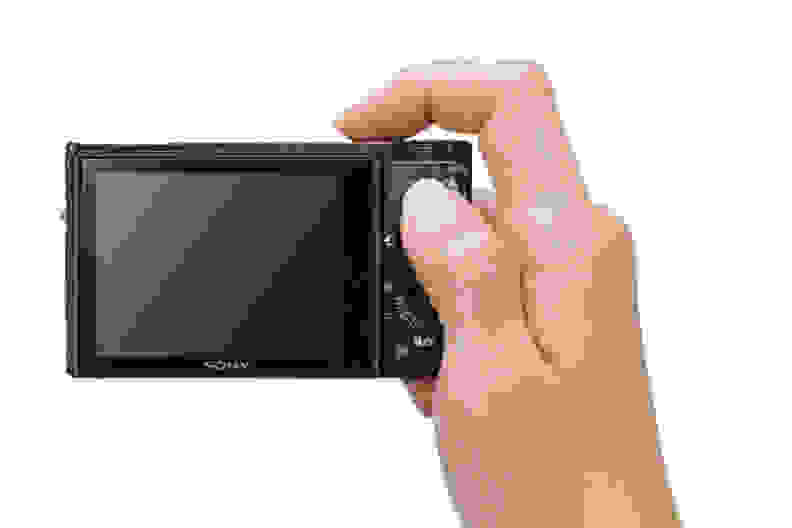 For video shooters, the RX100 III is also quite appealing, sporting the same XAVC S codec found in some of Sony's new high-end camcorders. Though the codec supports 4K video, the RX100 III does not. It does however support 50Mbps 1080/60p HD video. The video is captured with no line skipping either (which should reduce aliasing artifacts) and can even do 720p HD video at 120fps, allowing you to play action back in slow motion later.
Other highlights of the RX100 III include built-in WiFi and NFC connectivity, 5-axis optical image stabilization, clean HDMI output, built-in flash, and a shutter that goes up to 1/2000th of a second. The only missing features seem to be touchscreen control, a hot shoe, and a slightly reduced zoom range compared to the RX100 II.
×
design
We'll have to hold off any proclamations of image quality until we get a production-level RX100 III into our labs for a full test, but on specs alone consider us very intrigued. The RX100 III launches this June for $799.99.