Cameras
Sony Drops A7 II on an Unsuspecting Camera World
Full-frame mirrorless gets in-body stabilization.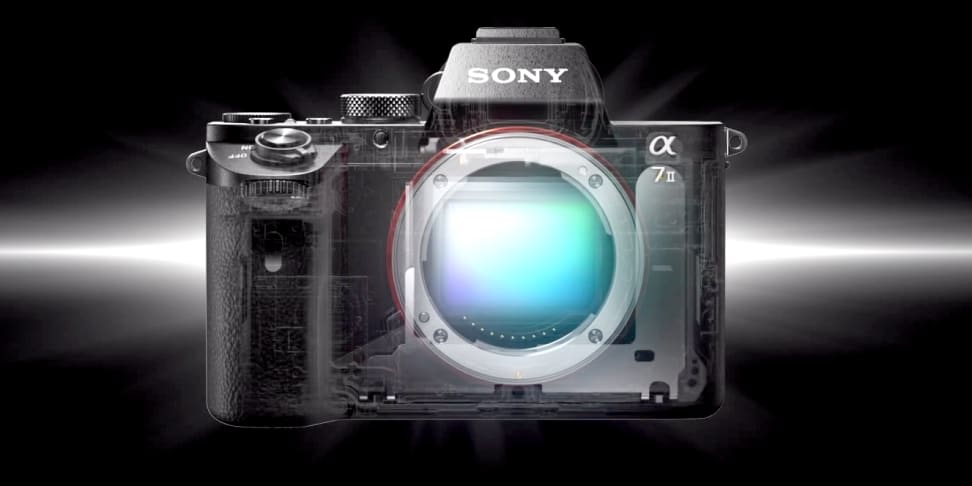 Credit:
Last year, Sony released the A7 and A7R cameras, the first mainstream mirrorless system cameras to feature a full, 35mm-sized imaging sensor. For a first effort, they were very impressive, and the followup A7S added a super sensitive sensor into the mix. A year later, Sony's revisiting the A7 in order to improve its offerings even more—with a killer new feature.
Incorporating 5-axis, in-body image stabilization, the A7 II is no lame refresh of last year's model. Sony's quoting a CIPA-rated 4.5 stops of insurance against low-light situations, which sounds mighty nice. 5-axis IBIS has been a hallmark feature of cameras from Olympus in recent years, and it's quite impressive to find it in a camera with such a big sensor.
Even though the full-frame imaging sensor appears to be very similar, with 117 on-sensor phase detection pixels and 24 effective megapixels, Sony is claiming a 30% improvement in AF speed and up to 1.5x better tracking accuracy, something we'd chalk up to processor and software improvements. You still get 1/8000th of a second max shutter speed. On the video front, Sony hasn't given the A7 II 4K shooting capabilities, but is using the new X AVC-S codec for 1080/60p video at 50 Mbps.
Aesthetically, the A7 II might not look quite as pretty as its predecessor, but we're hoping it's more comfortable to use for long durations. With a larger grip, more custom function buttons, and more accessible front and rear control dials, it finally looks like many of our handling gripes have been addressed, though battery life remains a question mark.
For right now, the A7 II has only been announced for the Japanese market. We'll be updating this article with US market information as soon as it's available.