Cameras
Sony has us dreaming of summer with waterproof, stylish TX200V compact
Sony has announced three new compact cameras for their 2012 lineup, all with Exmor CMOS image sensors. Read on for the full breakdown on these three models, including the stylish, waterproof TX200V.
Sony has unveiled three new compact cameras for their 2012 Cyber-shot line, all having 5x optical zooms, CMOS sensors, and a selection of creative picture effects while hitting a variety of price points.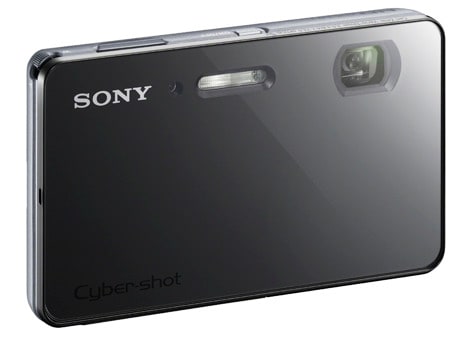 The head of the class in this group is the DSC-TX200V, a thin compact with a glass-front design and an 18-megapixel "Exmor R" CMOS image sensor. It is controlled via a 3.3-inch OLED touchscreen panel on the back of the camera, and is one of the more stylish compact cameras we've seen so far this year.
The TX200V's lens offers a 5x optical zoom, with Carl Zeiss optics and 26mm wide-angle capability (35mm equivalent). The lens uses folded optics to not interrupt the camera's sleek exterior, with an entirely internal zoom. The camera also has GPS functionality built into the body.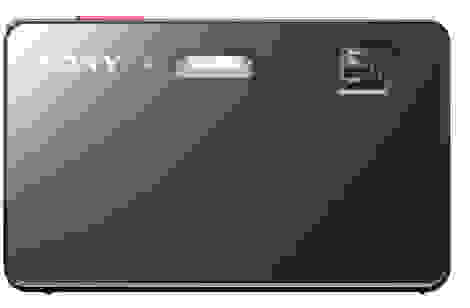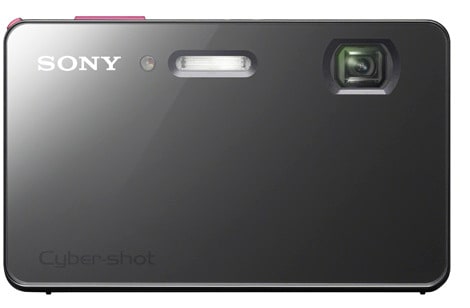 Despite its looks, the front of the TX200V is actually made of reinforced glass, making it waterproof up to 16 feet. It's also dustproof, offering some measure of durability though it is not rated to survive drops like some rugged cameras. Sony also claims the camera sports a new fast autofocus system (as fast as 0.1 second in daylight), to go along with 1080/60p video recording and a full slate of nine creative picture effects.
The TX200V will be available in March in silver, red, or violet, though its glass front is a dark gray for all three versions. Its high-end looks and durable design will not come cheap, however, with the camera hitting the market at an MSRP of $500.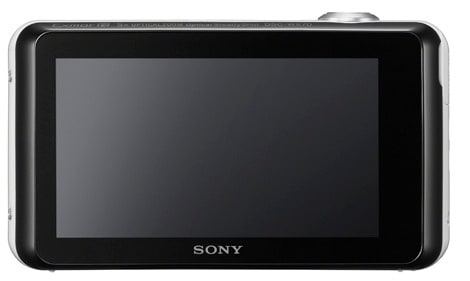 Sony also announced two new W-series Cyber-shot cameras, both offering a 16-megapixel "Exmor R" image sensor, 5x optical zoom, and 1080/60i video recording. The two models sit very near each other on Sony's 2012 lineup, with the only major difference being the size and touch capability of the rear screen.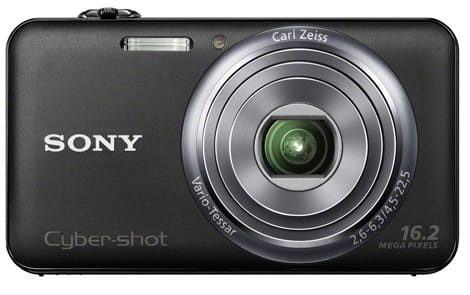 The first of the two is the DSC-WX70, which will offer a 3-inch 921k-dot touchscreen LCD for control. The WX70 will also offer Sony's "Extra High Sensitivity" modes that can combine multiple images to combat low light conditions when shooting at night.
The WX70's lens has the aforementioned 5x optical zoom, but can also use Sony's "Clear Image Zoom" technology to combine multiple images to allow a full 10x combined optical and digital zoom range.
The WX70 can also utilize a "dual record" ability, which will let users capture a single 13-megapixel still image, even while recording full HD video. The WX70's video will only be recorded at 1080/60i however, compared to the 1080/60p video found on the TX200V.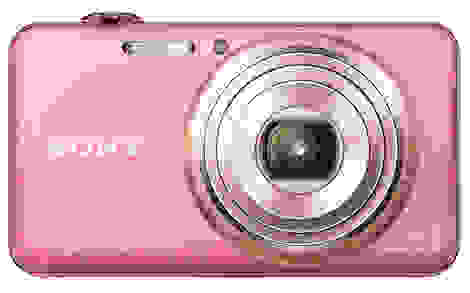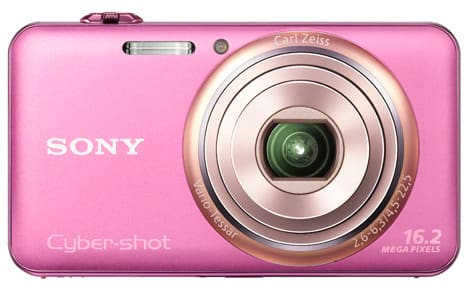 The second W-series compact announced by Sony is the DSC-WX50, which will be nearly identical in size but will have just a 2.7-inch rear LCD screen. The WX50, without the WX70's touchscreen capability, will rely on physical keys on the back of the camera for control, though the overall design is similar.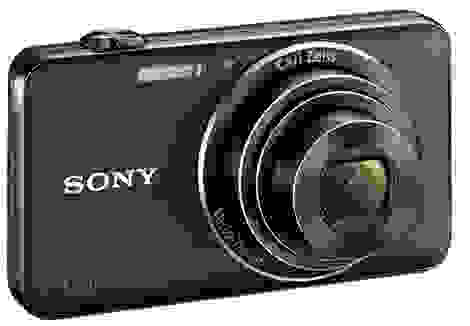 The WX50 is otherwise just like the WX70, with the same optics, CMOS image sensor, "Extra High Sensitivity" technology, 1080/60i video recording capability, and 13-megapixel "dual record" functionality.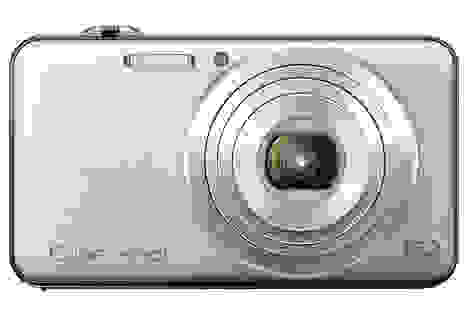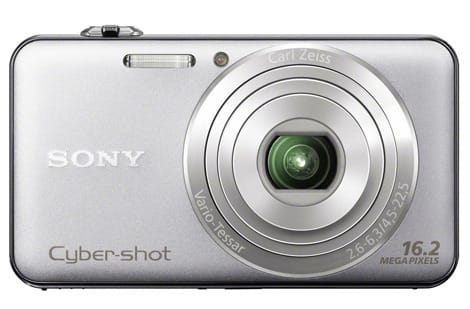 The WX70 will be available in silver, black, pink, and violet for approximately $230. If touchscreens aren't your thing, the WX50 will be available in silver and black in North America for a cool $200. Both cameras should be available beginning in March.
For more on Sony's 2012 lineup of compact cameras, including several models they already announced this month at CES 2012, please visit Sony's website