June 6, 2006 – Along with the announcement of the α DSLR-A100, Sony made known its plans for compatible interchangeable lenses too. The DSLR will be released in July along with 6 lenses that attach to the camera's Minolta, now also known as α Alpha, bayonet mount. Sony revealed plans for 22 lenses, which will come with Carl Zeiss glass.  All of the lenses will benefit from the Sony α DSLR-A100's Super SteadyShot image stabilization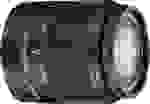 system that shifts the APS-CCD unit within the camera as it is tilted or shaken. The system is effective up to an equivalent of 3.5 shutter speed stops.  The camera's kit lens will be the SAL-1870 that is constructed of 11 elements in 9 groups. Its maximum apertures will range from f/3.5-5.6. Its filter diameter is 55 mm. This 3.9x optical zoom lens will retail for $199 alone, but will only cost A100 customers an extra hundred dollars.
Sony will also release the SAL-18200 in July for $499. It has a zoom range from 18-200 mm and offers apertures of f/3.5-6.3. Another ultra-zoom lens on sale in July is the SAL-75300 that will sell for $229. This lens is more affordable with its maximum aperture of f/4.5 and its minimum focusing distance of nearly 5 ft.  
Sony will release three fixed focal length lenses in July as well. The SAL-50F14 has a wide aperture of f/1.4 and retails for $349. The SAL-50M28 will sell for $479 and has a 50 mm fixed length. The SAL-100M28 will retail for $679.
Sony will continue to release lenses for its system all summer long. In August, the following lenses will be on store shelves: the SAL-70200F28 for $2,399 and the SAL-1118 ultra-wide lens for $649. According to Sony's release schedule, the SAL-300F28 lens will be the only new offering in September. The 300 mm, f/2.8 lens will be Sony's most expensive lens technology at $5,999.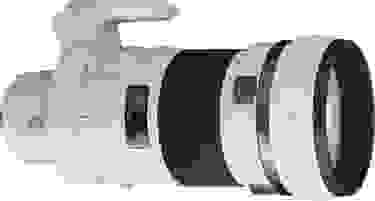 Another wave of lenses will be introduced in October. The SAL-24105 will retail for $479 and provide photographers with short-range zooming capability. Six more fixed lenses will hit the market: the SAL-16F28 for $999, the SAL-20F28 for $679, the SAL-28F28 for $249, the SAL-135F28 for $1,199, the SAL-500F80 for $699, and the SAL-35F14 for $1,399. 


Sony will also release high-end lenses. A Planar T 85 mm lens is in the works for release in October. The SAL-85F14 will retail for $1,299. A Sonnar T 135 mm lens, also known as the SAL-135F18, will have a wide f/1.8 aperture and will retail for $1,399. Coming in November is the SAL-1680 that employs a Vario-Sonnar T zoom lens and ultra-wide Carl Zeiss glass for a 16-80 mm range; it will sell for $699.