*February 25, 2006 – *Just a few weeks after announcing the W50 and W30, Sony announced two more models to its 2006 W-series of digital cameras: the Cyber-shot W100 and W70. The new flagship Sony W100 will have 8.1 megapixels on a 1/1.8-inch CCD and sell for $349. The 7.2 megapixel W70 will retail for $299. Both models will be available in April.
The two Cyber-shot digital cameras feature redesigned bodies that keep some traditional elements, like the optical viewfinder, while introducing rounder curves and more stylish highlights to the W-series. The redesign also results in an overall more compact frame.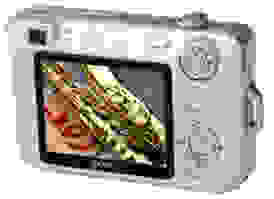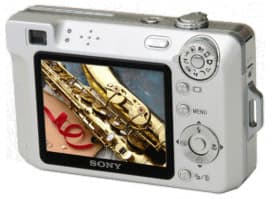 The Sony Cyber-shot DSC-W100 has a manual mode and manual exposure controls, including a high ISO 1250 rating; many manufacturers are including high ISOs on this year's models. This high sensitivity will let users shoot pictures in more natural lighting instead of using the harsher flash. The W100 also has a 2.5-inch LCD screen.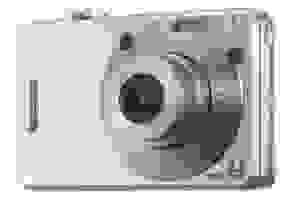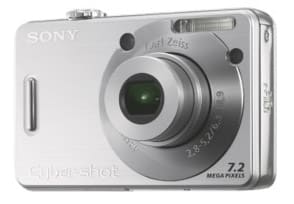 The W70 has many of the same features of the flagship model, but comes with 7.2 megapixels instead of 8.1 and has a slightly less sensitive ISO 1000 maximum. Both Cyber-shots use a new lithium-ion battery that Sony touts as having extended life. The Sony W100 can get 360 shots and the W70 can get 320 shots from a single charge.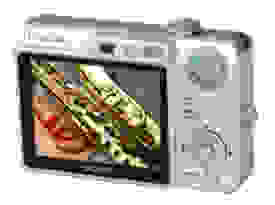 Both digital cameras have 3x zoom lenses, optical viewfinders, 2.5-inch LCD screens, and VGA movie modes. They will both also have extensive playback capabilities and 64 MB of internal memory.
The Sony Cyber-shot W100 and W70 come after Sony's Feb. 13 announcement of the W50 and W30. These two slightly earlier earlier cameras have 6 megapixels and 3x optical zoom lenses. The W50 costs $249 with its 2.5-inch LCD screen and the W30 retails for twenty bucks less with its 2-inch LCD monitor.