Cameras
The Best Cameras for Art Photography
There is a lot of personal choice when it comes to high-end DSLRs for art photography. If you're entering this market for the first time, here are some suggestions for some of the top cameras in the field.
If you're looking to become more serious about photography, there are many factors to consider. What kind of photography do you want to do? Do you want to be able to print massive poster-sized prints? What is your budget?
Buying a camera for more serious work is also not simply a judgement on that particular model, but the lenses and accessories that can accompany it. A camera that is great for action work may be less suitable for close-up macro or landscape shots, depending on the availability of lenses.
All the cameras we list have their own sets of strengths and weaknesses. Know that if you want to get the most out of any of them, you'll likely also look to invest in a nice set of photo editing tools that can let you edit your RAW files. Regardless of what kind of photography you wish to pursue, here are a number of options that will let you take your first steps into a larger world.
The Canon 5D Mark II is by no means cheap, but it offers a full frame image sensor and professional performance in a body not all that much larger than Canon's entry-level DSLRs. It's an intimidating camera for a novice to take on, but it's a powerhouse of a camera that provides spectacular image quality, control, and (with a firmware update since its release) HD video with exposure control. It's a camera that is capable of just about anything, but that capability does come at a price.
Those looking for a less expensive alternative will want to look at the Canon 60D, which sports a smaller image sensor but enough all-around performance that nearly any photographer will be happy. Landscape photographers will likely want to go with the 5D Mark II if they can afford it, as smaller image sensors restrict field of view, meaning you'll fit less of that expansive landscape in the frame.
The Canon EOS lens line has great lenses for just about anything, but it is particularly strong in the field of action and sports photography. Their white and red-ringed L-series telephoto lenses have become a standard sight on the sidelines of any major sporting event.
Nikon D7000
While the Nikon D5100 took home our camera of the year award for 2011, the D7000 is actually Nikon's next model up. It features the same image sensor as the D5100 (the D7000 came out earlier, so there are slight differences), but the biggest benefit is the built-in autofocus motor that the lower-end Nikon models do not feature.
That included motor is no small thing, as it will allow users to autofocus with a much wider selection of Nikon lenses. Nikon has utilized the same F-mount for around 50 years, and still produces many high-grade lenses that can't autofocus without a motor built into the body. The ability to call upon nearly any Nikon lens from the last 30 years and autofocus will lead to better photos on a smaller budget.
If you do studio or landscape work, the Nikon D700 has a larger, full-frame image sensor and may be a better option, though it's more expensive. It's important to note that the full-frame Nikon cameras available (The D3s and D700) use an older 12-megapixel sensor and processor and are due for an upgrade in the next year or two.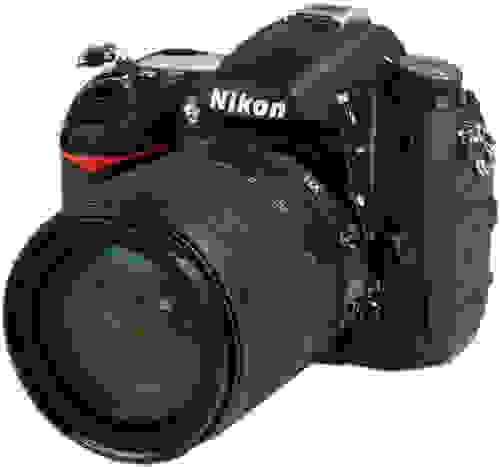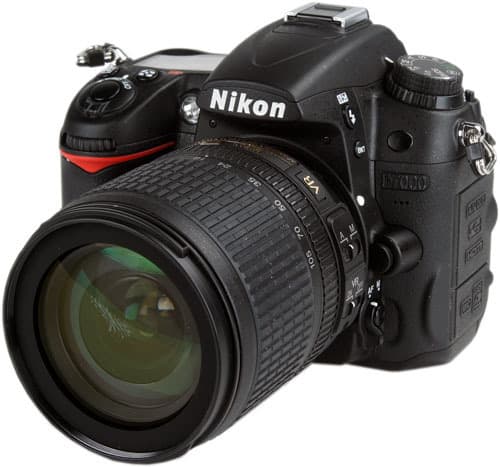 The K-5 is a fantastic camera, featuring roughly the same image sensor as the Nikon D7000 and D5100, but with an entirely different user interface and design. The K-5 blazed through our testing this year, sporting superb dynamic range and color accuracy, with an incredible breadth of control available.
We enjoyed the K-5's handling the most, however, as it sports one of the best grips we have used in recent memory. It feels plush and yet secure, with the full measure of the camera's controls always within reach. The K-5 also shoots very fast for moving subjects, though it is a little slow to process those images compared to some cameras.
The K-5 uses the K-mount system, a lens family that is as extensive (and confusing) as Nikon's F-mount. For our money, Pentax's DA* lenses are phenomenal for wildlife, sports, or action photography, while their SA standard primes are wonderful for shooting subjects in low light and portraiture work, such as at a wedding.