*Photokina: September 25 *- There is a long, long tradition of putting pretty ladies in trade shows to try and gain a bit of attention from people wandering the floor. Photokina is no exception. So here we take a look at some of the better, some of the worse, and some of the downright befuddling styles we've seen wandering around the Koelnmesse.
The Good:
The ever classy Hassleblad, maker of hugely expensive hi-res cameras, wow-ed us by not only hiring a real model, but setting up this beautiful backdrop. No one has ever accused Hassleblad of doing anything on the cheap.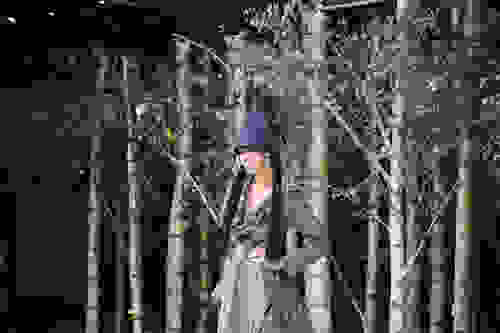 Kodak's burlesque-ish models were at least interesting, and showed good use of color.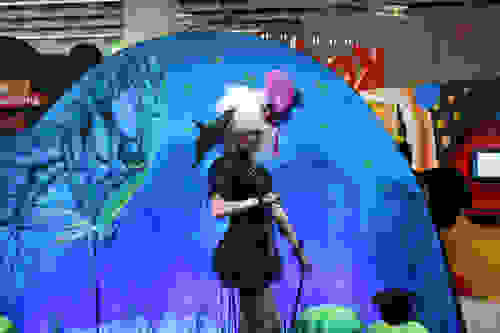 The Bad:

Minox released a tiny Bond-esque spy camera, so felt the need to outfit their women in utterly uncomfortable looking fake leather cat-suits. I pity anyone stuck in those outfits under bright lights for any amount of time.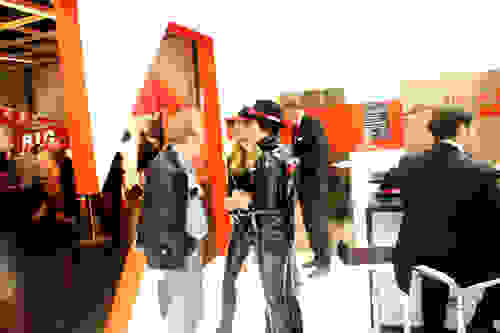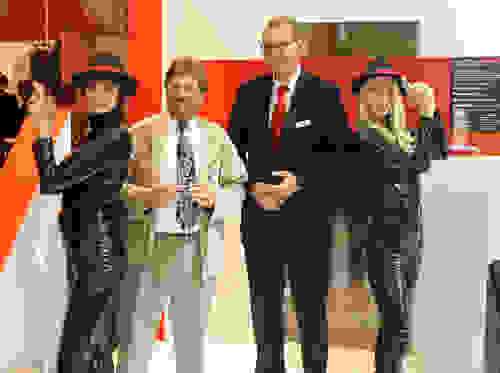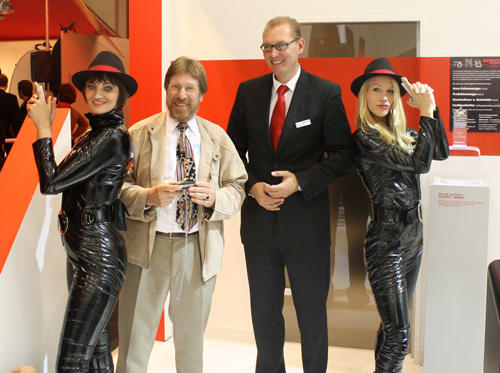 These two ladies, shilling Cyber Clean and Liquid Image respectively, had to suffer under the ignobility of horrible outfits, bad lights, and products no one had ever heard of.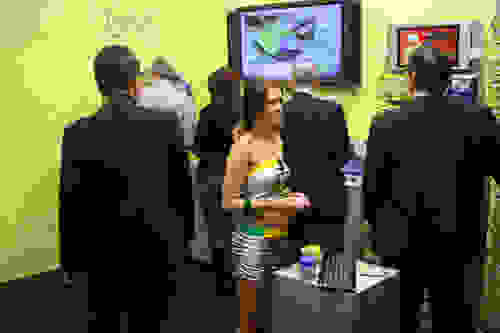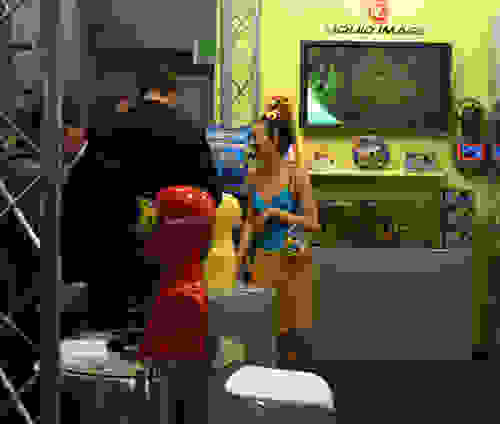 **The Ugly:

**German camera importer Brenner Import -und Großhandels (B.I.G.) painted up this woman, and threw her in front of a crowd. To put it bluntly, she gives me the mad heebie-jeebies.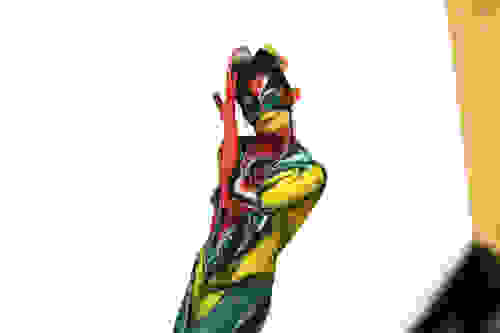 Finally, as a palette cleanser, here are some birds of prey that they were showing outdoors throughout the show.