Cameras
The Nikon S6500: Is WiFi Worth a New Model Number?
The Nikon Coolpix S6500 tacks WiFi functionality onto the existing S6400 and pretty much calls it a day. Hey, everyone else is doing it.
Nikon's CES 2013 is largely about the growth of the 1-series mirrorless camera system, but the Coolpix clan does have a lone representative here in Las Vegas. The Coolpix S6500 (specs) comes in a tier above the existing S6400 and S6300, tacking on WiFi functionality and some "Glamor Retouch" effects that should appeal to the shallower photographers among us.
The camera takes a now-familiar hardware tack, offering a 16-megapixel backside-illuminated CMOS sensor, a longish 12x optical zoom, and a compact design that relegates most controls to the graphical user interface. The lens ranges from 25mm (equivalent) on the wide end to 300mm on the long end, giving you the reach to capture most any everyday scene (at least in theory).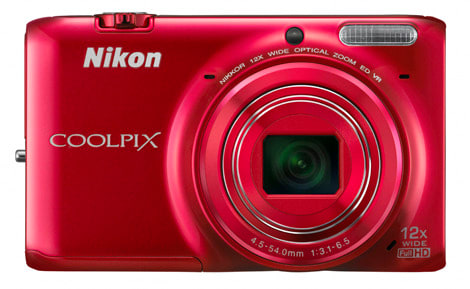 Built-in WiFi capability is the big selling point here, versus the months-old S6400; everyone else is doing it, so Nikon's just keeping up with the Joneses here. Users can wirelessly share photos and videos directly from the camera to compatible smartphones and tablets, which can then upload them to social networking sites (unlike the cameras from some rivals, which can upload to YouTube directly). Nikon's WiFi suite also allows you to use your mobile device as a remote control for the camera, making it easy to take group shots via tripod, and so on.
The S6500 also does full-HD videos (no word on whether it's 60p, 60i, or 30p), has in-lens vibration reduction, and maxes out at ISO 3200. Those last two should help improve shooting in low light, but no guarantees there until we get the camera into our labs.
Street availability is scheduled for late January, at a price of $219.95. As you'd expect, there's a variety of colors to choose from, including silver, black, red, and orange. For more information on this and other Nikon products, check out their press room.