Cameras
Kodak EasyShare Max Digital Camera Review
30x zoom at a nice price, but held back by poor design and technical limitations.
Introduction
The Kodak EasyShare Max is an aggressively-priced ultrazoom that still seeks to deliver all the performance of this segment's leaders. But a few design missteps and technical limitations leave this camera feeling constrained. The interface's slow operation will also frustrate users, and cause more annoyance than the "Easy" Share brand name suggests.
Front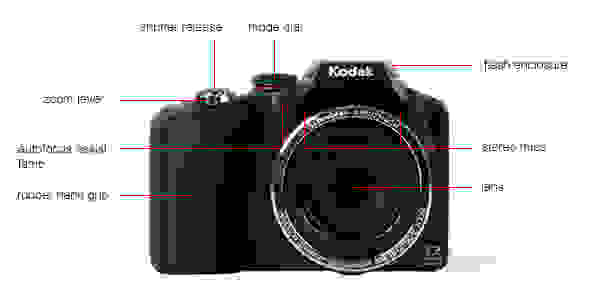 Back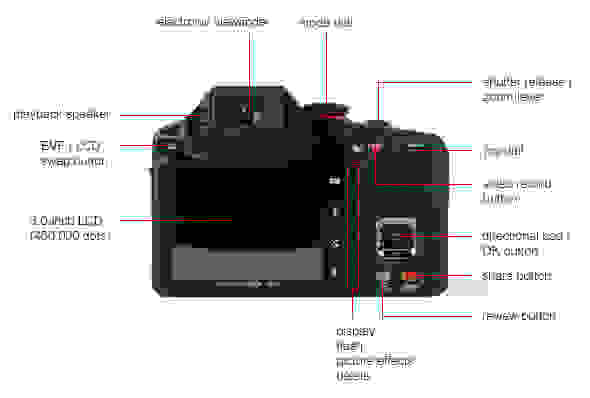 Sides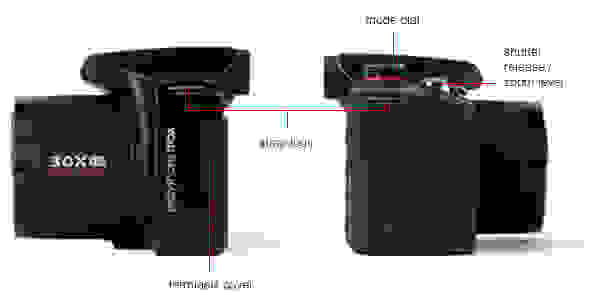 Top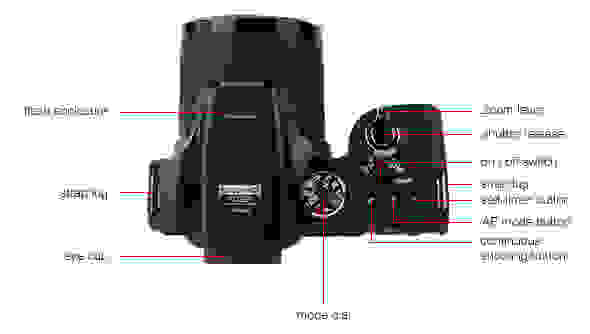 Bottom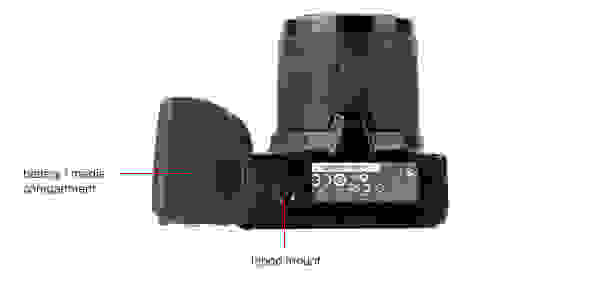 In the Box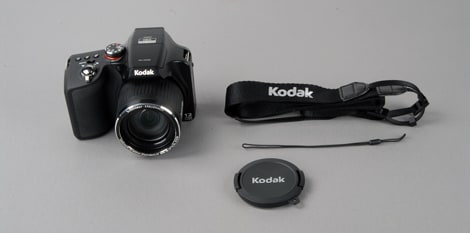 In the box:

• Kodak EasyShare Max digital camera

• neck strap

• lens cap with strap

• 4 Ni-MH rechargeable AA batteries (not pictured)

• wall socket charging solution (not pictured)

• USB cable with AC adapter (not pictured)

• User Guide (not pictured)
Color
So the EasyShare Max does not support custom white balance, and it's a major omission that will continually affect all our lab tests, but none more so than the color test. Unfortunately, in addition to the absence of custom white balance, the camera's automatic white balance had trouble with our lab setup. We experimented a bit, and found "Daylight" to be the most accurate preset, but even this was still pretty far off. More on how we test color.
Ultimately, the Max returned an error rating of 6.47, which is absolutely abysmal. In fact it's the worst color performance any of us can remember. This camera's raw score therefore lags way behind the other models in our comparison group.
It's impossible to tell how much of this poor result should be attributed to white balance, and how much should be attributed to the actual capability of the sensor, but in practice colors aren't quite as bad as our test suggests. We'd guess the Kodak Max is still the least accurate camera of the lot, but only slightly so. Occasionally, the automatic white balance will make that same mistake during real world shooting, but if you can tolerate orange people every thirty shots or so, color accuracy is passable.
Color Modes
Kodak doesn't deviate at all from its typical set of color modes. Your choices are Vivid, Full, Basic, Black & White, and Sepia. While newcomers will may be tempted to choose Vivid, be aware that Basic is the most accurate and therefore flattering mode. We used this setting for the remainder of our tests.
Noise
Visible noise is introduced throughout the entire range of ISO levels, starting off at 1.21% as early as ISO 125. Normally we wouldn't see such noise until 400 or even 800. By ISO 400, luma noise casts a grain on the entire frame, and overall noise nears an average of 2%. At this point, noise reduction software automatically kicks into high gear, reducing noise at the expense of original image data. More on how we test noise.
Noise rates are very slightly worse in low light, up by an average of 0.03%, which is imperceptible. Smoothing software behaves the same way, kicking in at ISO 400 and smudging subjects by ISO 800.
In the chart below, again notice the erratic tendencies of the automatic white balance, which is actually more accurate under our low light LEDs than our 3000 lux incandescents.
This is the lowest noise score of our comparison group, but by a slimmer margin. In the face crops below, we also see that a variety of different strategies are used for smoothing away noise. Pentax's algorithm causes a loss of sharpness, but a retention of warmth. Fujifilm and Nikon use methods that tend to retain sharpness at the expense of contrast. We think Kodak's software is the least attractive, introducing grain and artifacts but retaining color.
ISO
The range of available ISO settings extends from 125 to 6400, and that's one or two stops better than we're used to seeing in this class, especially from Kodak. The Max will not automatically meter all the way up to 6400, but this level is available while using Program and Manual shooting modes.
NOTE: The images above are not used in our testing or scoring, but are included here to show real-world examples of the differences between cameras at the various ISO settings.
Resolution
The Max is very slightly less capable of resolving fine detail than competitors. Zoom factor also plays a major role. Resolution is best at the widest focal length, and drops by about 20% at middle focal length. Not bad, but the problem is much worst at a full 30x zoom, which causes resolution to drop by a total of almost 70%. More on how we test resolution.
Distortion ()
Distortion is a very simple flaw to fix in software, so we see the same high scores throughout this comparison group. That is, except for the Kodak. At the widest focal length, we observed more than 3% barrel distortion, which is noticeable even to those not familiar with photography.
This is certainly a result of the Max's wide angle lens, and that's fine. We'll happily accept a little distortion in exchange for this camera's excellent wide angle capability.
Sharpness ()
The Max's sharpness is better than most, especially at the widest focal length. In the chart below, notice the telltale black borders of edge-enhancement, though the effect does become less and less pronounced as zoom increases. The Max behaves this way at default sharpness settings, and we do prefer a subtle effect like this, allowing the lens and sensor to perform most of the resolution work, rather than software. In this case, the pair do a fine job.
Chromatic Aberration ()
Chromatic aberration is essentially absent from our test shots, earning the EasyShare Max top honors. The tiniest slice of blue fringing can be seen on a few crops, especially those at the widest focal length. Other than that, shots are clean.
Quality & Size Options
Like the selection of available color modes, Kodak sticks to familiar territory once again, allowing a decent selection of image sizes that are familiar to the brand, including a 3:2 and a 16:9 option. The Max does branch out in other ways though, supporting three levels of JPEG compression quality, as well as the ability to shoot in RAW mode, a rarity for this class.
Image Stabilization
The Max is equipped with optical image stabilization, however there is no option to deactivate this feature and thus no way for us to fairly measure its effectiveness. This is a real shame because–at least in our time with the unit–the stabilizer seemed pretty functional. The system is undoubtedly useful for framing at 30x, and we have a feeling image quality was better off too. More on how we test image stabilization.
The only camera in this comparison group with a stabilizer that definitively improves sharpness is the Fujifilm FinePix HS10, and is therefore the only one to receive a score.
Video Mode
The Max's video feature set is above average. Video of up to 1080p at 30 frames per second is supported, and both autofocus and optical zoom are unlocked during shooting. Stereo microphones rest directly above the lens enclosure, and clips may be as long as 29 minutes or as large as 4 GB. Videos are encoded in the high quality H.264 (MP4) standard, and audio is stored as AAC.
Video Color
Like almost all digital cameras, color accuracy during video capture is worse than still shooting. In the case of our Max, color reproduction doesn't take as drastic a dip as we're accustomed to, but only because still color accuracy was so bad to begin with. Here again, most colors are much warmer than they should be, with some greens pulled entirely into yellows and some magentas pulled entirely into reds. Saturation is spot-on though, steady at approximately 98.5%. More on how we test video color.
Video Sharpness
Detail while shooting video is just about average for this class. The Max is capable of resolving approximately 500 lw/ph both horizontally and vertically while shooting in 1080p. That's better than the Pentax X90, but not quite as strong as the Fujifilm HS10 or the Nikon P500. More on how we test video sharpness.
Playback Mode
Kodak's slick playback mode automatically groups pictures by people (via face recognition), date, keywords (entered by the user), or all at once; plus an additional group for video. For all its style however, the interface is extremely sluggish and quirky. Access time from the memory card takes over ten seconds for freshly captured shots, or sometimes never loads at all. Video playback also seems to bog down the processor, causing the menu to slow down even more.
Proud shooters hoping to show off their latest shots will find themselves uttering the phrase "hang on it's loading" over and over.
In-Camera Editing
Kodak's in-camera editing software is fairly basic. Functionality is limited to crop, copy, date stamp, and application of Kodak's "Perfect Touch" image processing. RAW file editing is limited to Perfect Touch processing only.
Direct Print Options
Compatibility with Kodak "All-in-One" printers is one of the selling points of the EasyShare series. This model can also be used with PictBridge-compatible printers, or individually labeled for multiple prints using the playback interface.
Viewfinder
This camera's electronic viewfinder is one of the more strenuous we've come across. The eye-cup's opening is narrow and requires precision to look through properly. The monitor itself is low resolution, inaccurate color-wise, and suffers from a noticeable lag time.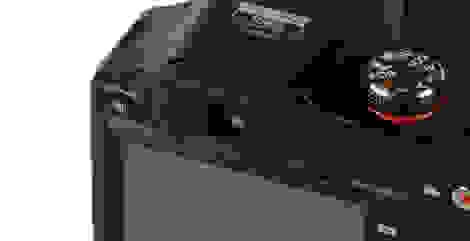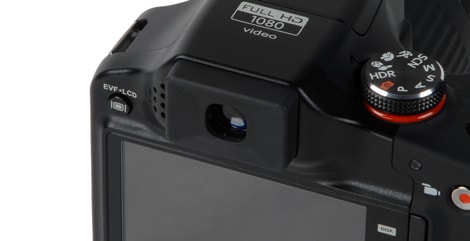 Display
The Max's LCD display takes up the majority of real estate on the rear panel, located directly below the EVF. This is a 460,000-dot high resolution screen that refreshes at 60 frames per second. The 4:3 aspect ratio is native to this camera's highest shooting resolution. This review marked one of the few occasions in which we found the LCD to be superior for framing than the EVF, thanks to more accurate–though still far from perfect–colors, better contrast, and that quick frame rate. Viewing angle could still use some work though.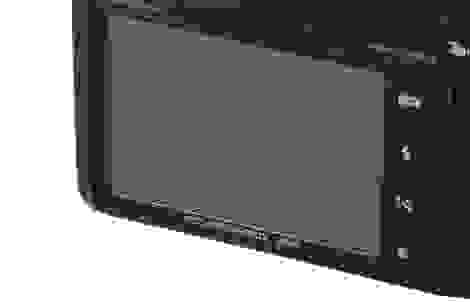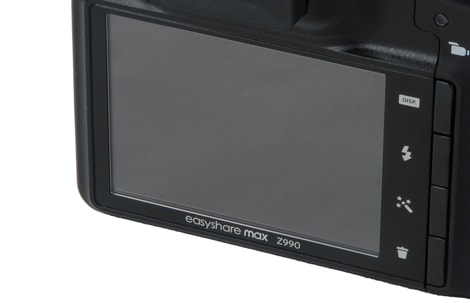 Flash
The pop-up flash enclosure makes up the peak of the body. The bulb's maximum range is rated nearly thirty feet, a solid figure for ultrazooms and much further than your average point-and-shoot. Flash options are extensive for this class, including flash compensation of +/- 1.0EV, bracketing, fill, and red-eye reduction; though we wish a Slow Sync options was there to round out the package.
One annoyance is the lack of a manual flash release. To deploy the flash, set the camera for automatic or "always on" flash, and the enclosure will release when necessary. It's either that, or the less-graceful method of pulling up the bulb arm with two fingers.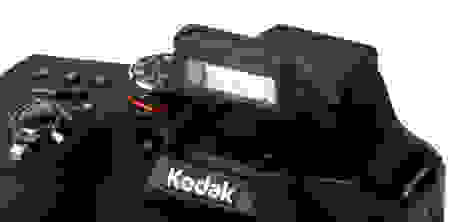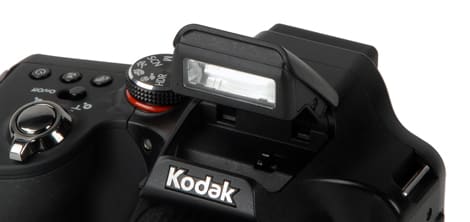 Lens
The oversized lens is trimmed with an attractive chrome bezel that glints in sunlight, very much like a Nikon would. While zooming, the interior shaft actually protrudes much less than similar cameras, even less than the P500.
We should mention our test model was damaged, the camera seemed to have been dropped directly onto its lens housing, warping it. As a result, our removable lens cap (which does come with a tether) no longer fit the opening. We've said it once and will say it again: wear those neck straps folks.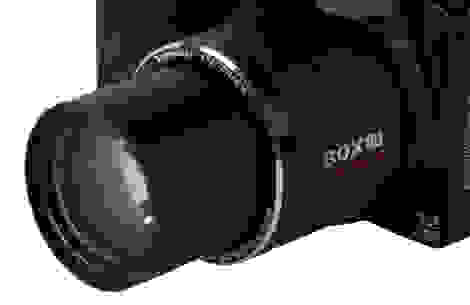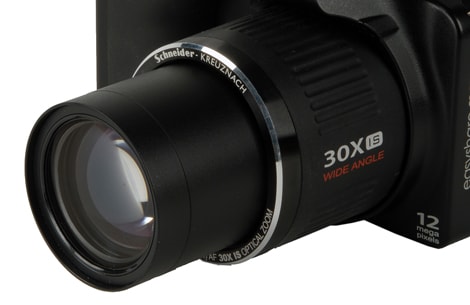 Optical zoom is of course the entire reason for ultrazoom cameras to exist, and this model's ratio is a whopping 30 times. This is longer than some competition, and actually shorter than others (remarkably). Here's the bottom line, 30x is enough to read facial expressions from 200 yards away. Technically impressive? Yes. Somewhat creepy? Also yes.
Check out the shots below to get a feel for how far 30x actually gets you, as well as an inside look at how we perform resolution tests at maximum zoom.
Battery
As technology marches ever-onward, there will always be those marching in the opposite direction. This camera uses AA batteries as its one and only source of power. The unit is packaged with four nickel-metal hydride batteries, as well as a wall socket charging solution. Of course, alkalines work just fine too.
Labeling of the battery compartments area is decent, but the cells tend to slide right out when dealing with the adjacent memory card. The plastic compartment cover is also pretty stubborn, and fights to stay unlatched when you're trying to close the thing and move on.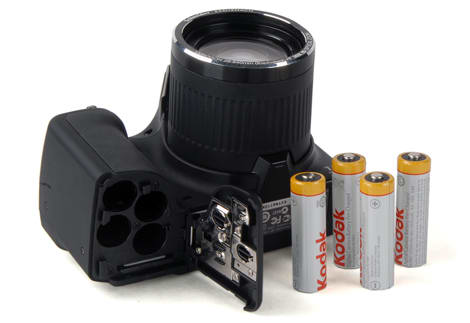 Memory
The memory card slot is adjacent to the battery compartments, underneath the right side of the body. SD and SDHC cards are supported, and if a card is not available, more than 60 MB of internal memory are available for image storage. That's enough for approximately six shots at full resolution and quality.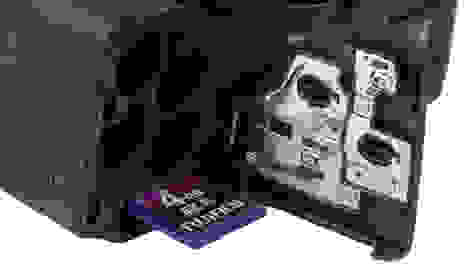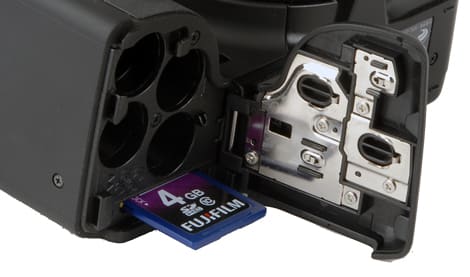 Jacks, Ports & Plugs
All external connectivity is accomplished with one of two ports, each concealed underneath a rubber cover on the left side of the body. A mini-HDMI terminal is here, for output to an HDTV or other compatible device. Below that is a micro-USB terminal that handles both PC connectivity and standard definition A/V output.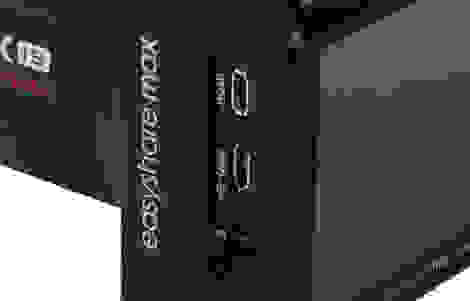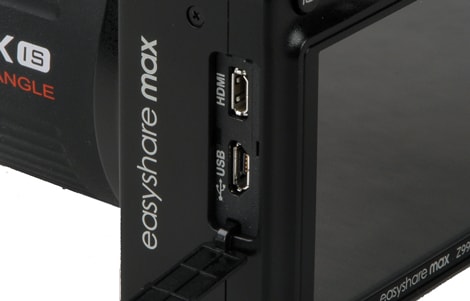 Shooting Modes
Available shooting modes are fairly extensive. Smart Capture is the easiest to operate and incorporates face detection, scene analysis, and also applies the Kodak "Perfect Touch" filter to all shots. The full range of "PASM" settings are available too. That's Program, Aperture Priority, Shutter Priority, and full Manual. Scene mode allows manual selection from a set of "scenes," detailed below. Sport and Portrait get their own dedicated modes, followed by Creative, which are like super-charged scene modes, including options for nighttime long exposures, dramatic and oversaturated shots, intelligent portraits for face close-ups, and a photo booth mode that takes four timed pictures and arranges them in a vertical "strip." Finally, a dedicated High Dynamic Range modes takes three shots of varying light levels and merges them into a single shot with a very distinctive effect.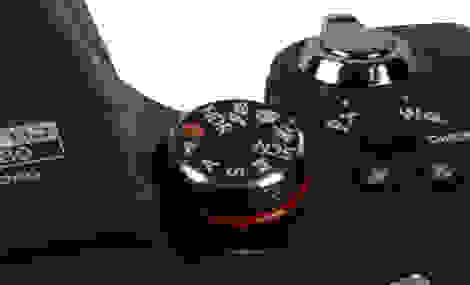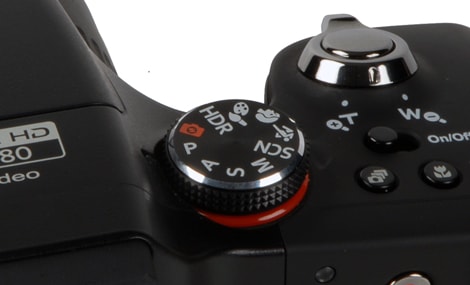 Scene Modes
Fourteen scene modes are available and the selection is pretty standard. Our favorites are the ones that make drastic but useful changes to shooting variables, such as Sunset, Bright, Fireworks, and Stage, which is helpful for capturing actors on a lit theater stage. The Max also supports panorama stitching of two or three separate pictures, from left to right or vice versa.
Picture Effects
Picture effects actually get their own hardware button on the Max's rear panel. With this menu, users can apply a variety of effects to shots or groups of shots already taken. For those who enjoy making additions in this way, the selection is unfortunately somewhat limited. Applying tint is the most useful tool here.
Manual Controls
No hardware manual controls are available, but the "PASM" system is, so all shooting variables may be placed under manual control if you want it. The rear thumb dial would be handy for navigating through shutter or aperture values, if the interface weren't so sluggish.
One notable exception to the manual control suite is white balance. There is no option to manually enter a custom white balance value, either by snapping a sample scene or entering the Kelvin values directly. Although this is common to some Kodak models, we were shocked to find this limitation here on the EasyShare Max.
Drive/Burst Mode
A robust set of high speed shooting options are available, from Endless Burst (limited only by the memory card's size) to High Speed HD burst (which captures 20 pictures at 60 frames per second at 1920 x 1080 resolution), with a variety of other permutations in between. The self-timer functions comes in only three varieties, two second, ten second, and two shot, which counts down from ten seconds, takes a shot, and fires again after another eight seconds.
Shot to Shot ()
In the full resolution "endless burst" mode, speed maxes out at 1.7 frames per second. This isn't awful, but the buffer fills after only six or eight shots, slowing down capture speed quite a bit.
Handling
The EasyShare Max's physical handling is great. The inside of the right hand grip is coated with an extra layer of rubber, and so is the outside of the lens enclosure. The body is well-balanced for an ultrazoom, although this is largely due to the excess weight of the AA battery slots, rather than any lightening of the lens elements. In fact this is one of the heavier ultrazooms we've used.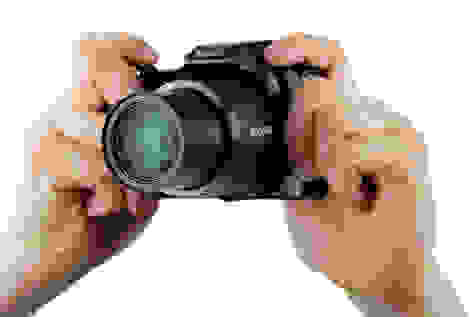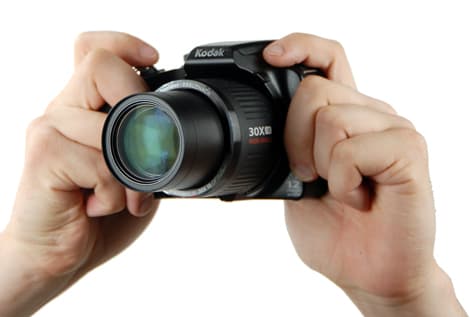 At the palm of the right shooting hand, the body's edges meet at sharper angles than we're accustomed to, and this makes for a "blocky" grip compared to the competition. While some will prefer a rounded edge, we didn't mind, and deem handling one of the Max's best features.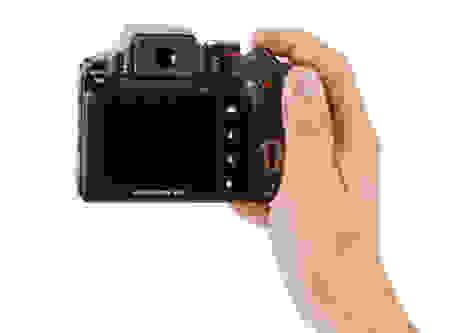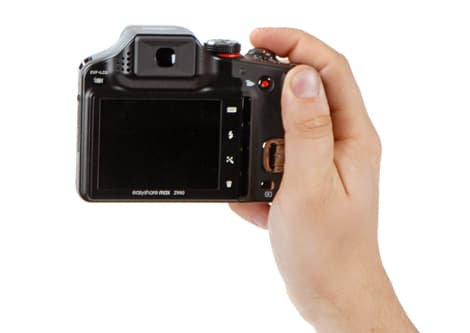 Buttons & Dials
Kodak's button layout is a bit experimental. A large space for the right thumb is allowed between the dial at the top of the panel and the directional pad toward the bottom. Most other function keys rest instead on the right edge of the LCD, with the exception of the on/off switch, focus mode button, self-timer button, and continuous shooting button, all of which have been relocated to the top panel, adjacent to the mode dial.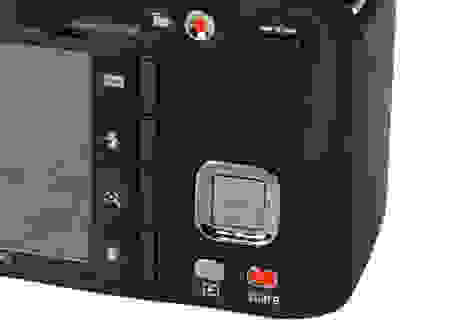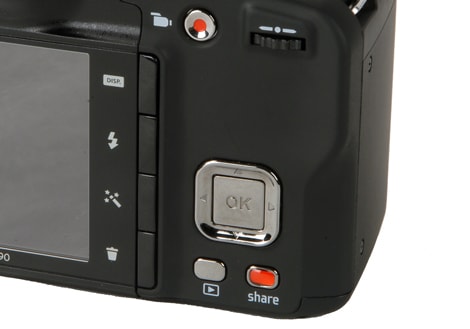 The experiment is mostly successful. The thumb has plenty of room to settle, the rear dial is well-placed, and the keys on the upper control panel really aren't used enough to become a nuisance. But one area we never quite got over was the directional pad. The four directions are represented by four sides of a thin chrome box, with a large "OK" key in the center. The directions themselves are frustratingly small and difficult to press, while the interior OK button is frustratingly large and difficult to avoid pressing accidentally.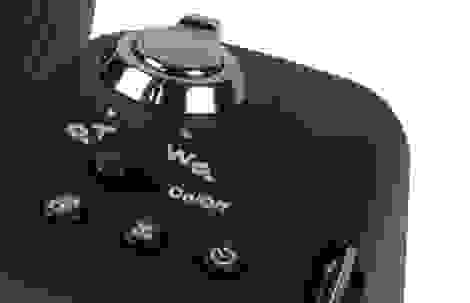 Menus
While the physical control layout is solid, the menu interface does this camera a real disservice. Controls are sluggish and unresponsive, sometimes lagging behind by two or more positions. This makes the rear dial more trouble than it's worth, and frustrated users will likely turn to the poor directional pad instead. The effect is worst when shooting multiple shots in a row, the interface hangs and lags constantly, causing delays of up to ten seconds before focus can be locked again.
The interface's arrangement is also very poor. Users must first access the menu using the Display button. That's right, "display" now means "menu." From there, it's necessary to navigate all the way across two screens of shooting options (like what we would typically call a "quick menu"), before finally accessing the main menu. Each option is symbolic and unclear to first-timers, with many–especially the "focus / exposure zone" item–causing the norms of the interface to change and the menu's behavior to become unpredictable.
Manual & Learning
The included user's guide is little more than a pamphlet. This is a surprising omission for a supposedly beginner-friendly camera. After we downloaded the "extended" user's guide from Kodak's support page, we found this document was also on the short side. Information was easy to locate, but not very detailed once we got to it.
Fujifilm FinePix HS10 Comparison
Both the EasyShare Max and the X90 seem to represent the same goal: deliver the same caliber ultrazoom as Nikon and Canon, but do so at a more accessible price point. This is of course Pentax's strategy company-wide, and they seem to have done a more effective job here than Kodak.
The X90 is superior to the Max in just about every test we perform. And when exceptions do arise, the gap is usually slim. If you're in the market for an ultrazoom, but are absolutely committed to a budget model, Pentax's X90 is the smarter choice.
Nikon Coolpix P500 Comparison
The HS10 is a full-priced ultrazoom, designed to compete directly with top models from across the industry. As such, its performance meets or exceeds the Max's in every way possible. The only true decision here is whether this performance is worth the extra money. We believe that avoiding the EasyShare's clunky and slow menu is alone worth the price, without even considering the boost to color accuracy, noise, resolution, and image stabilization. The Max does have a slight advantage in continuous shooting functionality, but this is hardly enough to sway our opinion.
COMP 3
Like the HS10, Nikon's P500 is a full-featured, full-priced ultrazoom; only this model is a bit newer, so the boost to performance is even greater. The P500 is the finest camera in this comparison group, and we recommend it over all others. In addition to the strongest overall test scores, the P500 succeeded at something which the Max couldn't reliably: producing images that are qualitatively appealing to our eyes. This probably has a lot to do with superior lens design, wiser smoothing software, etc. But for this reason and plenty more, the P500 is the better camera.
Conclusion
Fancy ultrazoom technology merges with painless shooting. Inspiration and creativity are the only necessities, not technical know-how. That's the concept, right? That's the "Easy" part?
Kodak's EasyShare Max, also known as the Z990, is an update to last year's Z981, and stands out for a variety of new features. Schneider Optics, sometimes held in the same esteem as Carl Zeiss Inc., has provided a new lens assembly that extends the zoom ratio to a whopping 30x. The sensor has also been replaced with a backside-illuminated CMOS unit, a technology that typically offers improved performance in low light and faster shooting operation.
We love the idea, we do. Simple shooting, with the bonus of a superzoom lens. But that's nearly the opposite of the EasyShare Max. Sloppy tech means shooting is difficult and frustrating. Custom white balance is missing, so color accuracy is out of control. Operating speed slows to a crawl, interrupting shooting sessions and leaving users confused. The menu system is convoluted and inefficient, exacerbating problems with the already-slow processor. All this, plus...every once in awhile, the unit's automatic functions make a bad guess, and people appear orange.
Kodak may be attempting to straddle both sides of the fence, but has instead slipped and landed rather painfully on the business-end of its pickets. This is a question of positioning, and we really do feel that Kodak could be on the cusp of a winning strategy here. There's value in delivering a simplified, easy-to-use device. And if the casual, beginner market truly calls for a 25x zoom or more, we say strip out the advanced features, tighten up image quality, and slash the price in half. But to brand and market your products as the simplest and easiest, then deliver a camera that isn't as robust as equivalent competition, well that's not "simplified," it's just inferior.
We think Kodak should take a look at its target audience, and start committing to designs with them in mind from the ground up. As it stands right now, the Kodak EasyShare Max sits in an uncomfortable no-man's-land, equally unsuitable for both beginners and experienced shooters alike.
Photo Gallery