Cameras
Samsung PL210 Digital Camera Review
The PL210 rings in at under $200 with a pocket-friendly size and 10x optical zoom. Sound like the ideal camera?
Introduction
The Samsung PL210 is marketed as the slimmest 10x optical zoom camera on the market. At 19.7mm thick, we can't really argue with the claim, as it easily slots into the front pocket on a pair of jeans, with a lens that telescopes out to give it the equivalent of a 27-270mm zoom range. The most impressive slimming done on the PL210 may be on its price, however, as it rings up at under $200 total. We found it didn't offer performance that rose above its peers in any single category, but for those looking for a slim camera with a great deal of zoom, the Samsung PL210 may fit just fine.
Front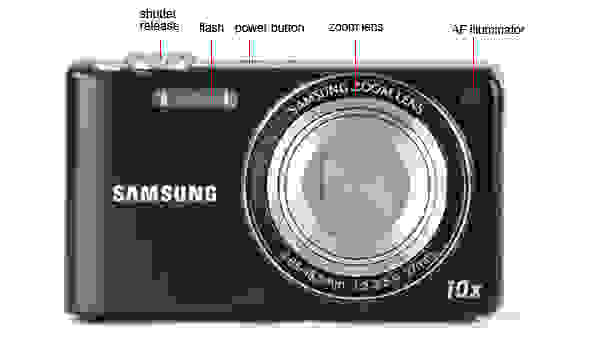 Back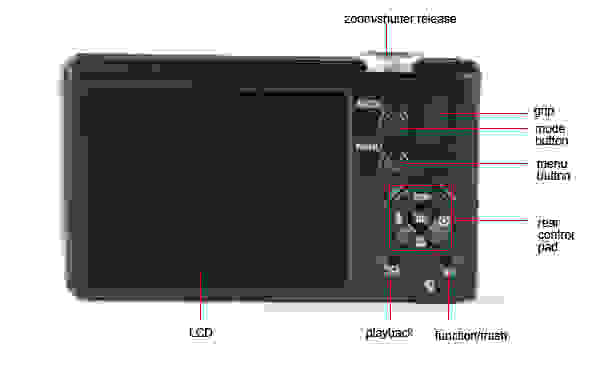 Sides
Top
Bottom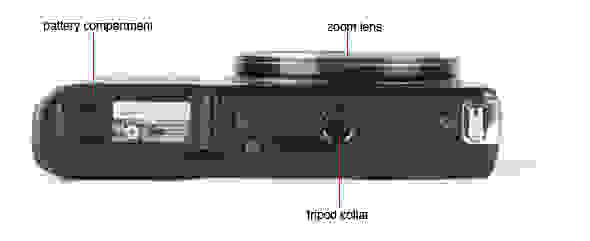 In the Box
The Samsung PL210 comes packaged along with the following accessories:

*Proprietary USB cable

*Removable lithium-ion battery

*AC/USB adapter

*Wrist strap

*CD-ROM/Quickstart guide
Color
We found the Samsung PL210 offered a color error of 3.35, at a saturation level of 103.4% of the ideal in bright light testing. The results were good, though not particularly spectacular. The PL210 does offer some image adjustment options for contrast, sharpness, and saturation, but these are not set modes and are only available in the main shooting menu. More on how we test color.
The PL210's color accuracy was not terrible by any stretch, but it lagged behind both the Canon 100HS and the Samsung PL120, just barely edging ahead of the Nikon S4100. The Canon 100HS was tops in this sub-$200 group for pure color accuracy, but all four models performed fairly well.
Color Modes
The Samsung PL210 lacks anything resembling traditional color modes for a point and shoot camera, and even its scene modes are not particularly geared toward altering color. For those looking for just a quick snapshot digital camera, this likely won't be that much of an issue, but it's a noticeable absence in a part of the market that usually features a number of creative color modes.
Noise
In both bright light and low light testing, we found noise skyrocketed above 3% at the PL210's maximum ISO speed of 3200. It was much more manageable at lower sensitivities, however, as it otherwise only barely crossed 2% at ISO 1600. We would recommend keeping the camera at ISO 800 or lower, as that should limit noise to no more than around 1.5% of the image without noise reduction severely affecting fine image detail. More on how we test noise.
We found that the Samsung PL210 suffered from an almost identical amount of image noise in both bright and low light image testing. The one discrepency came at ISO 1600, where the bright light results returned a higher noise percentage than the same test conducted at low light. At every other available ISO setting, the two tests returned very similar results.
We found the Samsung PL210 had the lowest noise score of any of the cameras that we compared it to, though it was largely due to the particularly poor showing at ISO 3200. With noise reduction more aggressively limiting the impact of noise at lower ISOs, the PL210 actually performs right in line with the rest of the comparison group if you discount the ISO 3200 result.
ISO
The PL210 offers a minimum ISO of 80, and it escalated to 100 and up to 3200 from there. The camera also offers an automatic ISO setting. Users can select ISO through either the main menu or the quick "function" menu. As stated above, we recommend users attempt to limit the camera to ISO speeds under 800 for the best quality images.
NOTE: The images above are not used in our testing or scoring, but are included here to show real-world examples of the differences between cameras at the various ISO settings.
Resolution
We found the PL210 offered decent resolution from its thin 10x optical zoom lens. It resorted to some traditional point and shoot tricks, including upping sharpness and contrast. The lens is nothing spectacular in terms of performance, but it offers an exceptional zoom range at 10x for how thin the camera is. More on how we test resolution.
Distortion ()
We found the PL210 had a fairly complex distortion profile, with 1.289% barrel distortion at the wide end. That was eliminated as the lens was zoomed in, though by the middle of the zoom range a pincushion distortion arose, stretching to 0.5% distortion at the full telephoto end.
Sharpness ()
The big draw of the Samsung PL210 is its exceptional 10x zoom range, especially given how thin the body is. The issue with packing that much optical zoom into such a small lens is apparent in the sharpness falloff of this lens through the zoom range. At full telephoto, the sharpness in the center is 1680 lw/ph, but it falls off dramatically, hovering barely over 500 lw/ph at the edge of the frame. At the middle of the zoom range and at the widest point, sharpness is much better, with far less falloff near the edges. That telephoto result left the PL210 as the third sharpest camera in this group, just behind the Canon 100HS and the Nikon S4100.
Chromatic Aberration ()
We found the PL210 suffered from a bit of chromatic aberration in our tests, though it performed better than the Samsung PL120 and the Canon 100HS. The Nikon S4100 beat it out, but it offered half the optical zoom range, so you can view that with a bit of a grain of salt. The PL210's aberration was most apparent in high contrast areas near to the edges of the frame.
Quality & Size Options
The PL210 offers a range of quality and size options for users to choose from. JPEG compression can be set to super fine, fine, or normal. Alternatively, image size can be set either through the menu or in the quick function menu. There are options for the maximum resolution of 14-megapixels, though options exist to bring that down to as small as one megapixel and a VGA burst option.
Image Stabilization
Our stabilization rig is currently offline. We will update with the results from the Samsung PL210 as soon as we are able. More on how we test image stabilization.
Video Mode
Video mode is activated by going into the PL210's "mode" menu through the button on the back of the camera. There is no dedicated video recording button, though that's not uncommon on cameras at this price point. The PL210 does shoot HD video at 1280x720/30p, with an option to shoot in 15p. The camera also records sound and can make us of its optical zoom during video recording. The camera also offers the option to shoot with exposure compensation, a custom white balance, as well as many of the same smart filter effects that are available in still shooting (miniature, vignette, etc.).
Video Color
The Samsung PL210 posted decent color accuracy in video recording, with a color error of just 3.15. This put it among the better point and shoots that we have tested, though a fairly severe undersaturation and difficult achieving proper exposure does leave the ultimate video looking somewhat flat. More on how we test video color.
Video Sharpness
We found the Samsung PL210 was only able to manage sharpness of around 350 lw/ph horizontally and vertically in our sharpness testing. This was compounded by heavy aliasing anywhere there was finer detail, as severe discoloration began showing up where the camera sampled incorrectly. This was right in line with our comparison models, though the Canon 100HS should be singled out for praise here, as it offered far clearer video than any of the other models. More on how we test video sharpness.
Playback Mode
Users can access playback functionality on the PL210 by pressing the "play" button on the back of the camera. Playback offers a digital zoom of up to 13.5x, and pressing the DISP. key brings up shooting information including aperture, shutter speed, ISO setting, flash mode, image size, and date taken. Pressing the menu key offers access to editing and file options, the multi slide show, and the sound/display/settings menus from the normal menu. The multi slide show puts together a quick slide show with transition effects, an in-camera soundtrack (we enjoy the "Mist" selection), and the choice of which images to shuffle through.
In-Camera Editing
The PL210 offers a number of in-camera editing options that will draw a little more creativity out of users. Chief among these features is the "smart filter" option, which allows users to apply Photoshop-esque filters to an image, including: miniature, vignetting, soft focus, old film 1, old film 2, half tone dot, sketch, fish-eye 2, defog, classic (black and white), retro, negative, and custom RGB. There are also options for more basic adjustments like re-sizing, rotating, and altering contrast, brightness, saturation, and a curious option to add noise.
Direct Print Options
The PL210 is compatible with both DPOF 1.1 and PictBridge 1.0 standards, with orders available in quantities as high as 30 per image. Images can also be ordered by specific size, up to 8''x10''.
Display
The Samsung PL210 features a rear 3-inch LCD, with a resolution of 230k dots. The display is functional, if not particularly spectacular. It's right in line with what we have come to expect from the sub-$200 line of point and shoots, and it's certainly not the worst display we've ever used.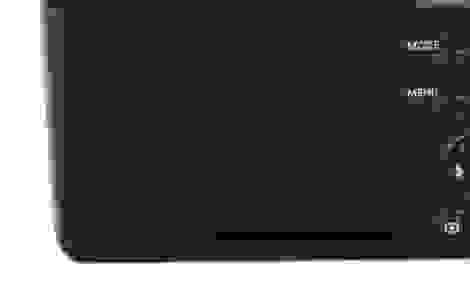 Flash
The built-in flash on the PL210 has a fairly limited range, though it is also placed precariously close to the zoom toggle. This means that one can occasionally trigger the shutter and accidentally cover up the flash. The flash has a painfully slow recycle time, with an effective range of up to 3.3m when zoomed all the way out. That range shrinks to a maximum of 1.8m when the camera's lens is fully zoomed in.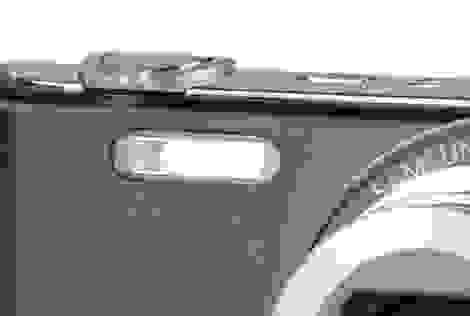 Lens
The PL210 comes packed with a 10x optical zoom lens, with a maximum aperture of f/3.3-5.9. The lens hugs close to the body despite its large zoom range, telescoping out when the camera is turned on. The result is a large zoom range in a camera that pretty easily fits into your pocket.
The 210 has a telescoping lens that features a focal range of 4.85-48.5mm, which equates to a 27-270mm 35mm equivalent zoom range. That's a solid combination of wide angle shooting and decent telephoto range, despite the camera's pocket-friendly size. The zoom is controlled by a zoom lever on top of the camera that is quite responsive, though it takes a few seconds for the camera to cover its entire zoom range.
Battery
The PL210 uses a removable lithium-ion battery that charges via USB. The camera does come with an adapter to plug the USB cable into a standard wall outlet, however. The camera uses the Samsung BP85A battery, which has a capacity of 850mAh and a voltage of 3.7V. The technical specifications don't list an expected shot total, though we found the battery was good enough for a days worth of shooting, approximately 200 shots.
Memory
The specifications are a little odd on the PL210 regarding memory capacity, as Samsung only "guarantees" the use of Micro SD cards up to 4GB and Micro SDHC up to 8GB. There is also 30MB of internal memory that is able to store a few pictures. We only used a 2GB Micro SD card with the PL210, but we would hesitate before purchasing any Micro SDHC cards larger than 8GB for use with the PL210. At the very least, keep your receipt.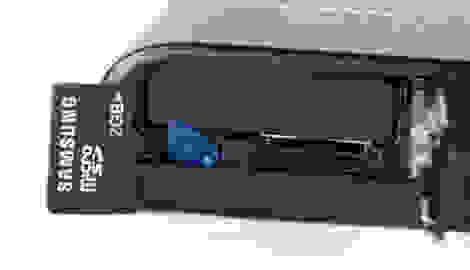 Jacks, Ports & Plugs
There's not much for direct connectivity with the Samsung PL210, as the camera only has ports for USB output using the supplied USB cable. There's no mini-HDMI output nor is there any included AV output cable.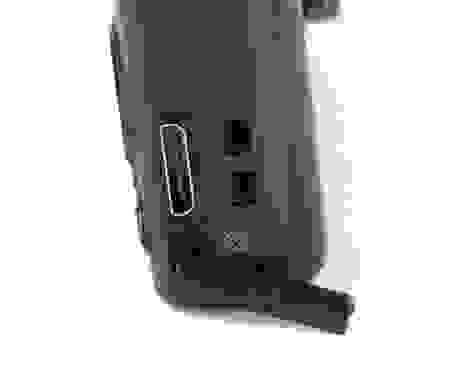 Shooting Modes
The PL210 offers a nice, simple "mode" button on the back of the camera in lieu of a physical mode dial. This button brings the user directly to a menu where they can select Smart Auto, program auto, dual image stabilization, scene, or movie shooting modes. Each mode features a short description at the bottom of the screen explaining its functionality, aiding novices just learning the camera's settings.
Scene Modes
Samsung offers a host of scene modes on the PL210, mixing in Samsung exclusive modes with traditional ones. The modes are as follows: magic frame, beauty shot, object highlight, night, landscape, text, sunset, dawn, backlight, and beach/snow. Most are pretty self-explanatory, but magic frame applies a pre-rendered frame for you to place your subject in, beauty shot smooths out blemishes in skin, object highlight creates a bokeh effect around an object.
Picture Effects
Most of the PL210's picture effects settings are only available in playback through the camera's in-camera editing options. Some of these are placed under the "image adjust" option in the menu and allow users to eliminate red-eye, boost either sharpness, contrast, brightness, saturation, retouch faces or add noise. The camera also features "smart filters" which let users add creative effects to their photos, including half-tone dot, sketch, and old film filters.
Manual Controls
There aren't really any manual controls available on the Samsung PL210, in keeping with its compact point-and-shoot heritage. The camera does allow for some exposure compensation (+/- 2 EV stops) in order to give users some control over their scene, but there are none of the in-depth manual controls an enthusiast photographer may enjoy.
Drive/Burst Mode
The PL210 offers little for drive or burst options. At full resolution continuous shooting is only available if JPEG compression is turned to "fine" instead of "super fine." Even then continuous only rattles off shots at a 0.8fps rate, which is underwhelming by any standard. There is a faster burst rate that fires at 6fps, but it does so by taking only VGA frames that amount to less than one megapixel in resolution. The camera does feature auto exposure bracketing under this same menu, which has the camera take three shots at varying exposure levels.
Shot to Shot ()
All in all we were unimpressed by the PL210's burst and continuous shooting chops, as it pulled in last in our comparison group for shot-to-shot results at full resolution. The only camera it came close to was Samsung's own PL120 and the Nikon S4100, as all cameras here were handily beat by the Canon 100HS. With many customers clamoring for faster and faster shooting cameras, these three need a serious upgrade next time around in that department.
Handling
There's little radically new or different about the Samsung PL210 in terms of design philosophy. What is certainly notable, however, is the camera's extensive zoom range and slim profile. The camera slots easily into the pocket of a pair of jeans and yet houses enough optical zoom to cover a 27-270mm range (35mm equivalent).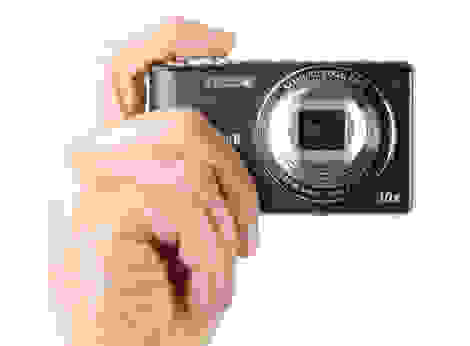 The camera is very lightweight, owing to its primarily plastic body, with only a small group of raised ridges on the back of the camera providing grip. As a result, the PL210 doesn't offer the most stable handling, though its lack of rubberized material is certainly in line with other cameras at this price point. The best way to shoot with the camera is utilizing two hands for stability, though we found the controls placed conveniently enough that single handed shooting is possible.
Buttons & Dials
Samsung does not try to get too fancy with the PL210, using a fairly standard four-way dpad control scheme, with mode, menu, playback, and function buttons filling out the rest of the control scheme. The shutter button is placed on top and offers just enough response to enable "half-press" focusing and composition, though it's sometimes too sensitive and goes off unexpectedly. Samsung did not outsmart themselves with their button design on the PL210, as all the buttons are a standard raised design, offering a nice click when they have been activated.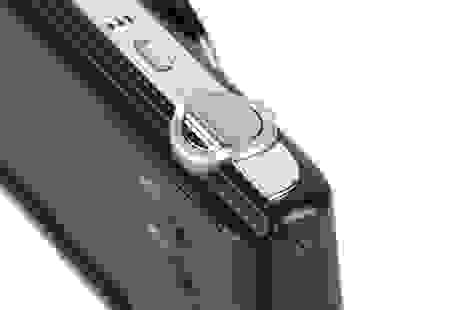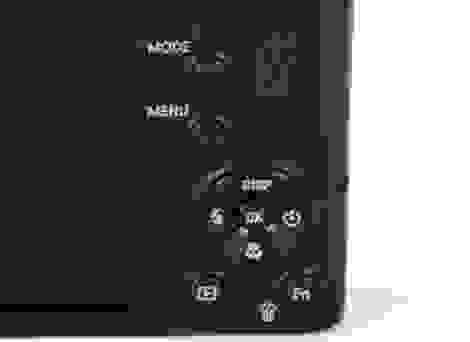 Menus
The menu on the Samsung PL210 is attractive, though can be a little confusing at first. Main shooting options such as ISO, exposure compensation, metering, drive, etc. can be overlayed in live view by pressing the "Fn" function button on the back of the camera. Pressing the menu button brings up a selection of four main tabs for shooting options, sound, display, and settings. Sound, display, and settings all offer immediate access to those settings inside the menu, but when you go to change an option in the shooting menu, it reverts back to the same live view function menu as before, except now it has a few more options such as image adjust, voice memo, and intelligent zoom. The fact that these two menus look identical yet have a different set of options can only seek to confuse the novice users this camera should appeal to.
Manual & Learning
The PL210 comes packaged with a paper quick start manual and a CD-ROM that includes an electronic version of the full user's guide (PC only). The manual can also be downloaded online, in a format that is compatible with Mac computers. The full manual is well-designed and organized in a way that allows pretty simple navigation. Some of the diagrams could be a bit more clear with larger icons, but overall the manual offers clear instructions.
Canon PowerShot ELPH 100 HS Comparison
The PL120 and PL210 both sit in the under-$200 category of Samsung's point-and-shoot line, but offer very different things to their owners.
The PL120 is a 5x zoom compact camera that offers a 1.5'' LCD screen on the front of the camera (in addition to the 2.7'' screen on the back) that allows for easy framing when the camera's used as a self portrait. The PL210 uses just a 3-inch screen on the back of the camera, but offers a 10x optical zoom in a package that is only 7mm thicker than it's 5x zoom compatriot.
In terms of performance, they rated about equal. The PL120 offered more accurate colors and less noise, though we found the images from the PL210 came out sharper, with less distortion and chromatic aberration across the zoom range according to our lab tests. In terms of menu design, they rated about equal the rest of the way, both sharing Samsung's range of special pre-rendered frames and image adjustment options.
In all likelihood these two cameras will appeal to different kinds of customers, with those looking for more zoom opting for the PL210 over the PL120, but for under $200, Samsung has a variety of options for shoppers to choose from.
Nikon Coolpix S4100 Comparison
The Canon 100HS and the Samsung PL210 both sit at similar price points in their respective point-and-shoot lines, eschewing the fancier gimmicks of wi-fi, front LCDs, or built-in GPS for a simple, compact design. The Samsung's main focus is offering as much optical zoom as possible with a slim lens design while the Canon 100HS focuses on its higher quality CMOS image sensor.
Both cameras succeed in their respective goals here, with the Canon 100HS outperforming every camera in this particular comparison group in a number of categories. The Canon 100HS offered better image performance than the Samsung PL210 in our tests for color accuracy, high ISO noise, image sharpness, and shot-to-shot processing speed.
The PL210, conversely, offered substantially more optical zoom (10x versus the 100HS' 4x optical), with less distortion and chromatic aberration across the zoom range. Those looking for a longer zoom camera that will still fit in their pocket will find a friend in the Samsung PL210, though they will be sacrificing some image performance by opting for it over the Canon 100HS.
COMP 3
The Nikon S4100 is your fairly standard sub-$200 point and shoot: compact, 5x zoom, 14 megapixels. Its main "look at me" feature is its 3-inch 460k dot resolution screen with touch control. While we didn't find it to be the most accurate or useful touch screen, the S4100 also rings up at a much cheaper price than most touchscreen cameras.
Unlike many of their other models, the Samsung PL210 does not feature touch control. It does, however, sport a 10x optical zoom that dwarfs what the S4100 is capable of. For many who have owned a few compact point-and-shoots in the past, the lack of optical zoom is often the first complaint. The PL210 solves this problem, while also sporting a 3-inch 460k dot resolution screen and 14-megapixel CCD sensor.
The Nikon S4100 is more than just its screen, however, as it does beat out the PL210 in some key performance categories. The S4100 was the only camera in this comparison group with less accurate colors than the PL210, but it had better low light performance, sharper images, less chromatic aberration, less distortion, and a wider variety of shooting modes than the Samsung.
All in all the PL210 is slightly outperformed by the S4100 in nearly every category, although for many users that won't matter, as the PL210's mediocre image performance will be forgiven when the camera zooms in twice as far as most of its compact competition.
Conclusion
It's harsh to cal the Samsung PL210 a one-trick pony, especially when that one trick is the one thing that users seem to demand most from point-and-shoot cameras: optical zoom in a compact body. In that regard, the PL210 brings the goods, stuffing 10x optical zoom lens into a body that will slip into your pocket with relative ease.
For such a slim lens, you actually get a lens that performs somewhat well, though there's a significant quality dropoff as you approach the full 10x telephoto end. Across the board, however, we found image quality to be a bit below the competition in this price range, as the PL210 generally produced noisier images with less accurate colors than the models we put it up against.
That shouldn't totally dissuade you from pursuing the PL210 as your next camera, as performance was certainly acceptable for a camera that rings in at $150 and under. The hard truth is that there are better cameras on the market for this price, though none offer the same level of optical zoom and slim profile of the PL210. (There are some 7x and 8x optical zoom options, though none quite as slim.)
If optical zoom is your game and you absolutely don't want to have anything bigger than pocket-sized, then the PL210 is an acceptable option. There may be other slim cameras that produce better images, but none that will draw your subject in as close as the PL210.
Photo Gallery