Reviewed
15 Canadian LGBTQ+ businesses you can support right now
Look no further for inclusive products from our queer community.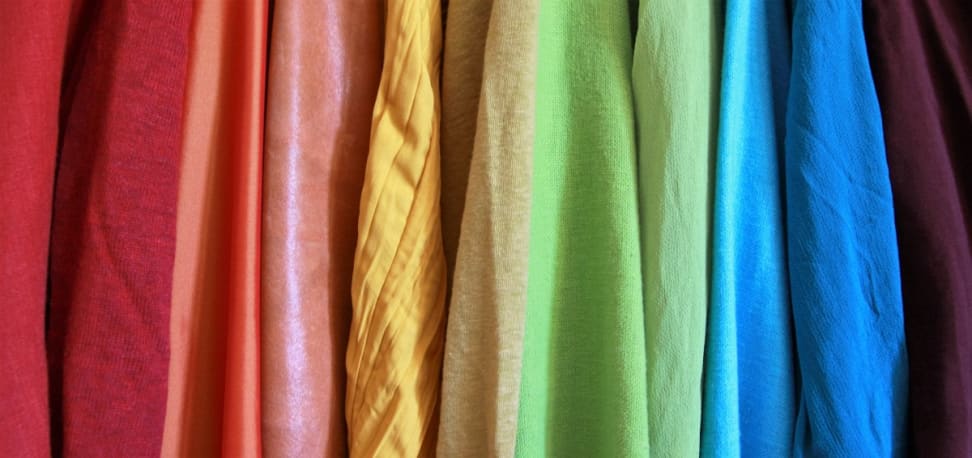 Credit: PxHere
As LGBTQ+ rights and issues have become more mainstream in recent years, big brands have begun offering Pride-themed products, aimed at every corner of the community. However, it's difficult to know exactly how much—if any—money from the sale of these products goes towards supporting the queer community.
Buying items from independent queer-owned brands is a fantastic way to keep LGBTQ+ artists and small business owners afloat and support the community directly. This can be particularly important, given that steady employment and financial support is often more difficult for queer and trans people to access.
If you feel compelled to support our nation's LGBTQ+ artists and makers, Here are 15 fantastic Canadian queer-owned businesses you should check out, right now:
1. Peau de Loup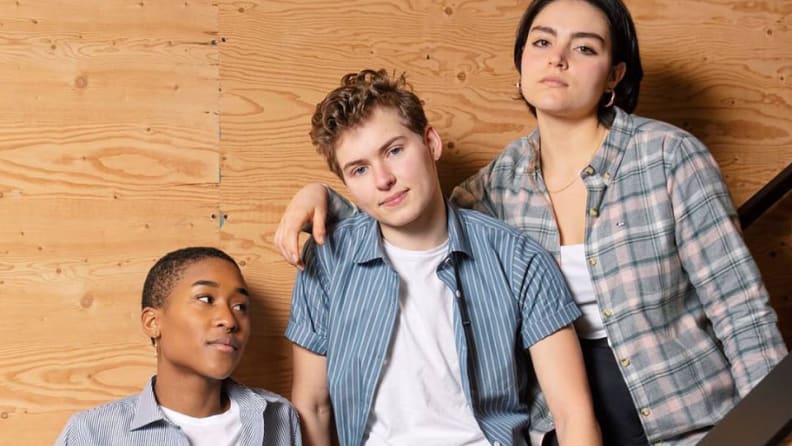 Born out of the indie-queer fashion boom of the mid-2010s, Vancouver-based brand Peau de Loup is still going strong with a line of masculine-cut button downs created to accommodate curves, plus other products like jackets, pullovers, and accessories.
2. Soap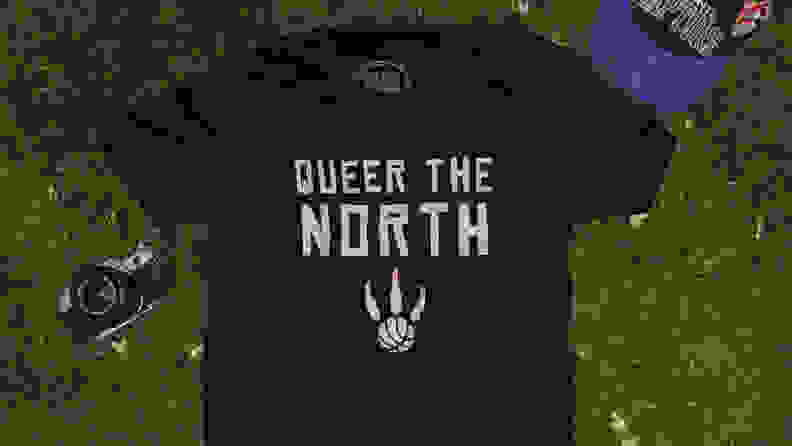 Named for the sting operation against Toronto gay bathhouses in 1981, Soap makes whimsical, sometimes politically-charged T-shirts that nod to Canadiana and gay history. Examples: A "Today's Special" parody, designs dedicated to the Hanlan's Point nude beach in Toronto, and, of course, a shirt that just reads "HOMO MILK".
3. Revel & Riot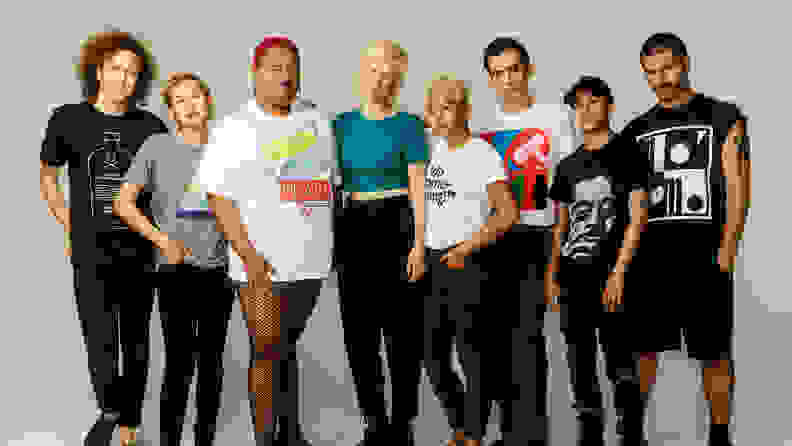 This Montreal-based non-profit, which has designed T-shirts for Tegan and Sara and Toronto's World Pride celebrations, funds its operations through activism-themed clothing, and donates a portion of its income to other queer organizations and causes.
4. L'Amour-Propre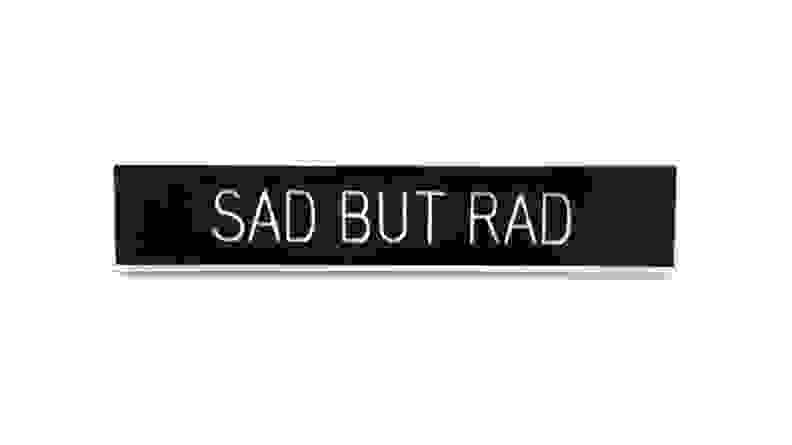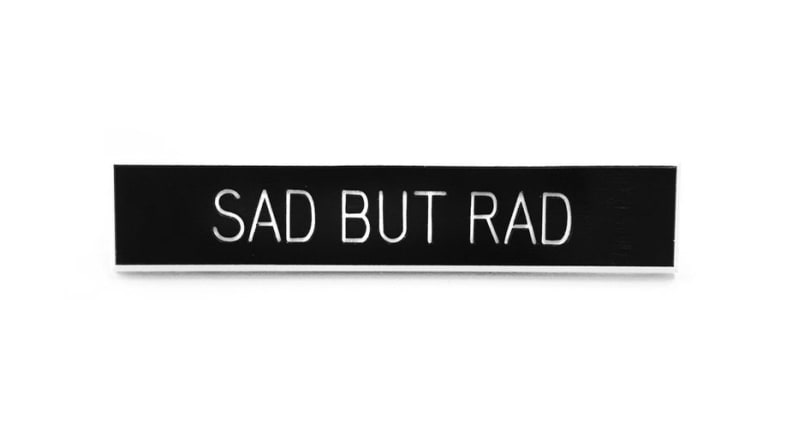 Toronto-based L'Amour-Propre (which translates as 'Self Love') offers retro-inspired, engraved plastic name tags, clothing, playful leather goods, and jewellery, all designed with plenty of flair.
5. Your Open Closet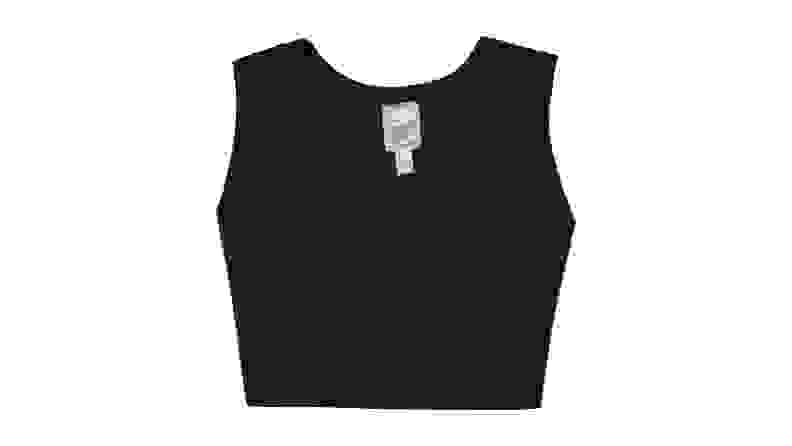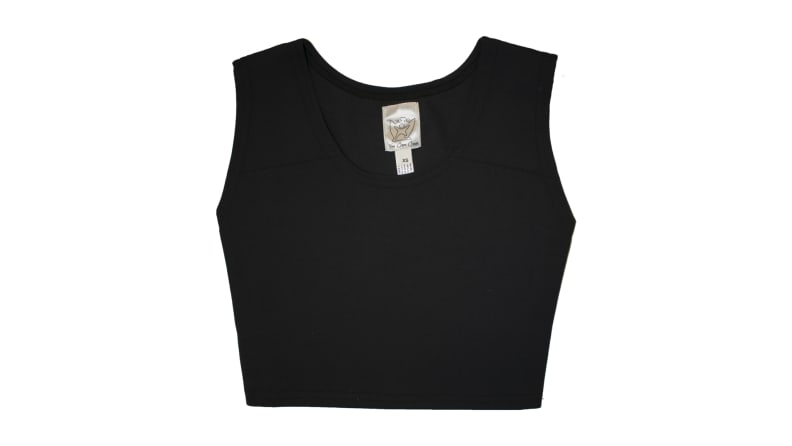 An offshoot of Vancouver-based sex store Womyns'Ware, Your Open Closet offers a selection of undergarments for trans and gender non-conforming folks, including chest binders, tucking underwear, and boxers that can accommodate packers.
6. GRRRL Spells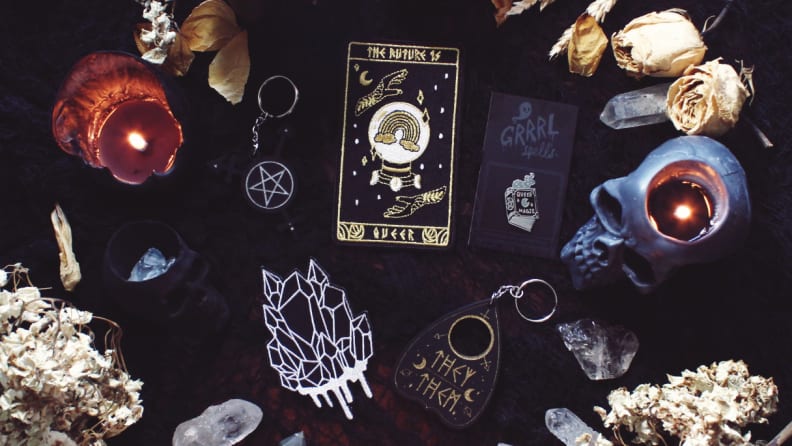 This nonbinary and POC-owned Etsy shop specializes in art and wearable items with spooky vibes to spare, ranging from the gorgeously detailed and ornate to the irreverent and cartoony. Fan faves include patches and tees that read "I'm not a boy or a girl, I'm dead" and cartoon illustrations of skeletons bearing the inscription "Gay Disaster".
7. Lou Brown Vintage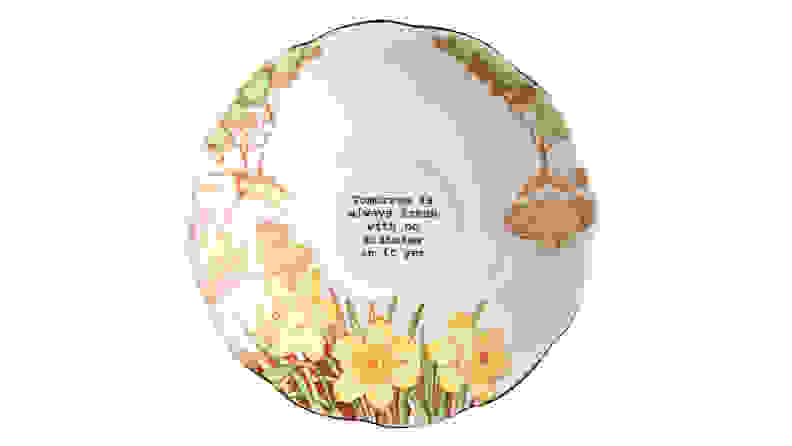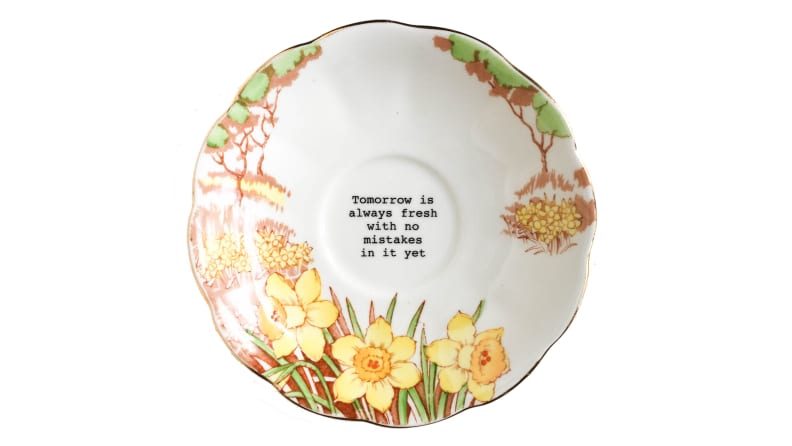 Peterborough, Ontario artist Anna Eidt upcycles prissy porcelain plates into snarky conversation pieces with a few choice slogans. Trust me: Your gallery wall is in need of a floral china platter reading "Failure is an option".
Shop Lou Brown Vintage at Watson & Lou
8. Glad Day Bookshop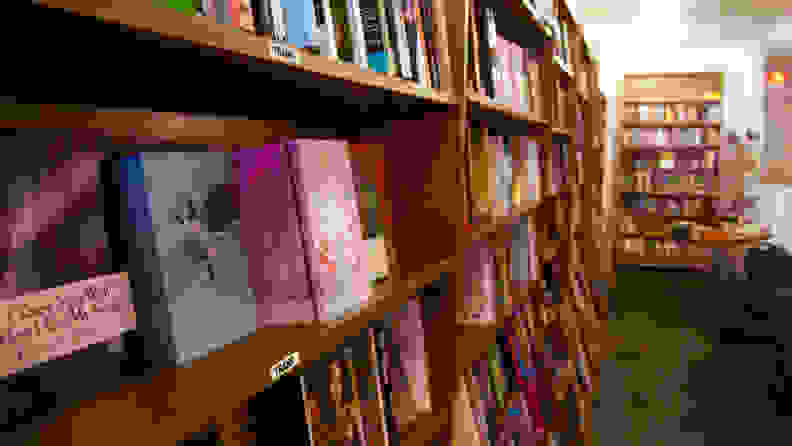 Established in 1970, the Glad Day Bookshop is the oldest surviving queer bookshop in North America. Glad Day's Toronto storefront serves as a cafe and events venue – but even if you're not near the city's Gay Village, you can still pick up the latest and greatest in Canadian and international queer lit through their online store.
9. Little Rainbow Paper Co.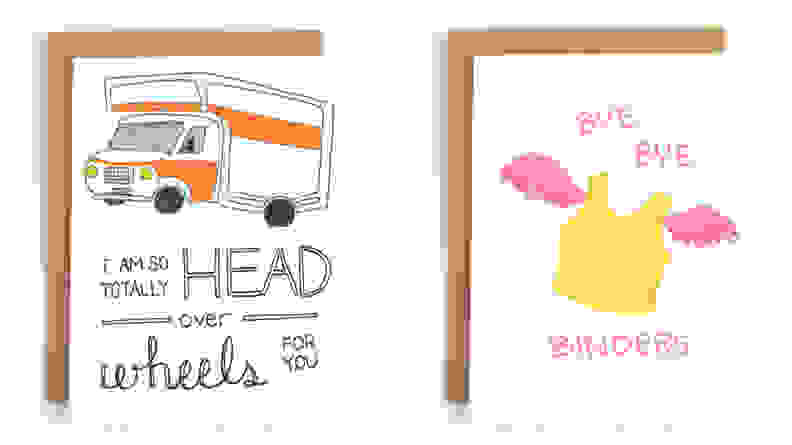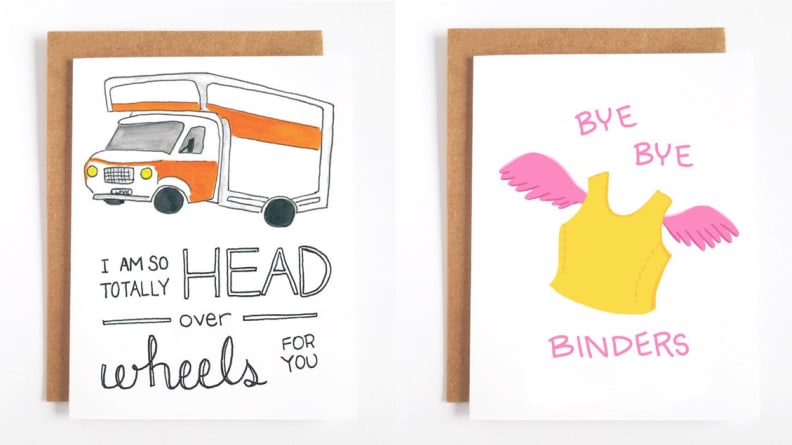 If you're in need of a card for a queer wedding, or a "bye-bye binders" card to congratulate a pal on their top surgery, this Calgary-based Etsy shop has you covered. Round things out with rainbow-glitter pronoun badges or a "pray the gay to stay" enamel pin.
Shop Little Rainbow Paper Co. on Etsy
10. Toni Marlow Co.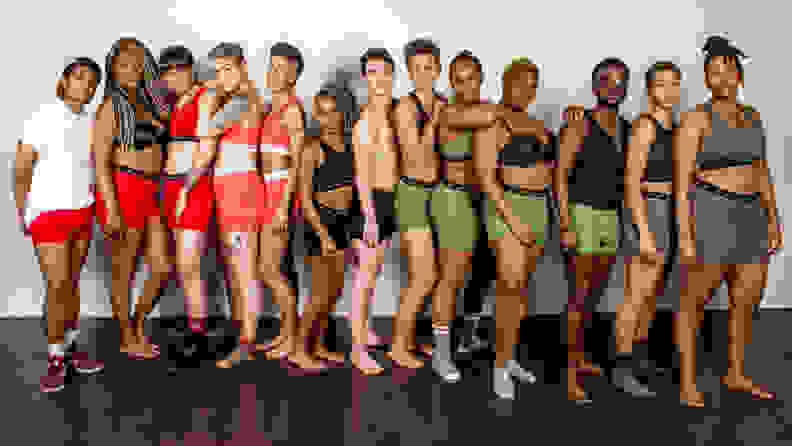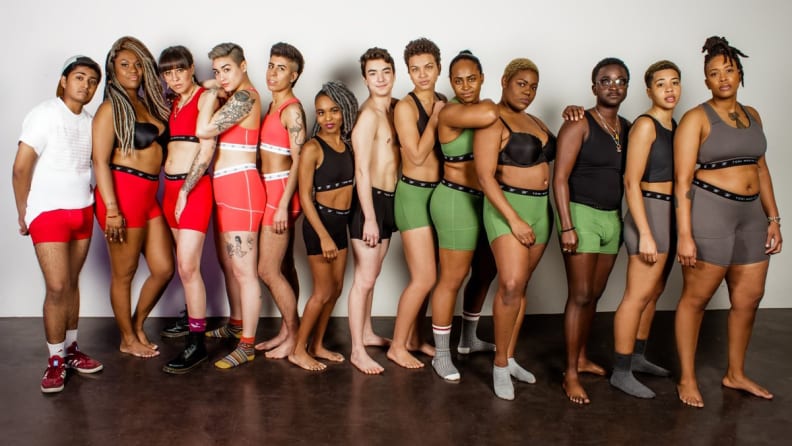 Toronto designer Jalisa Luces-Mendez is the creator of the TOM (or "time of month") boxer-brief, aimed at providing comfy, masculine-style underwear for individuals who menstruate. To match, there are 'Respect My Pronoun' tees and boldly patterned reusable face masks.
11. Everyone Welcome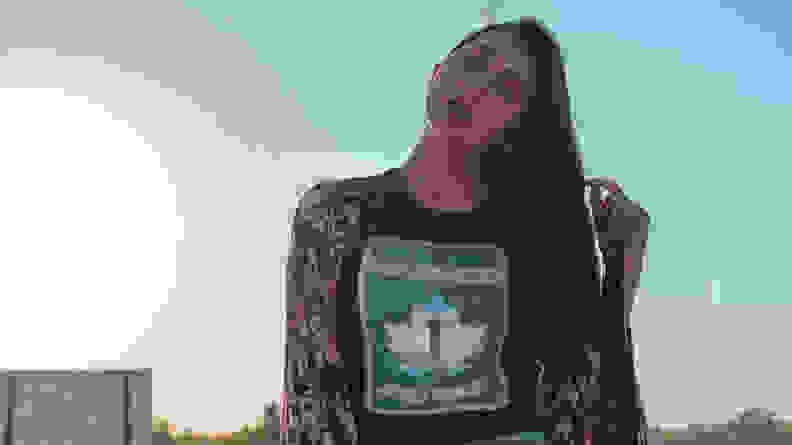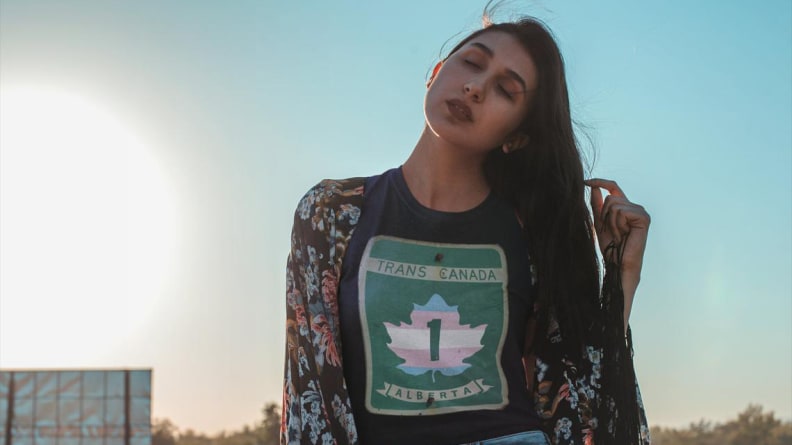 Trans-Canada Highway signs in the trans flag colours: A niche Canadian pun that was practically begging for its own line of T-shirts. This Etsy-based shop out of Parksville, B.C. has versions for every province, plus two-spirit-themed designs, available in both adult and kid sizes.
12. Yas Petit Poulet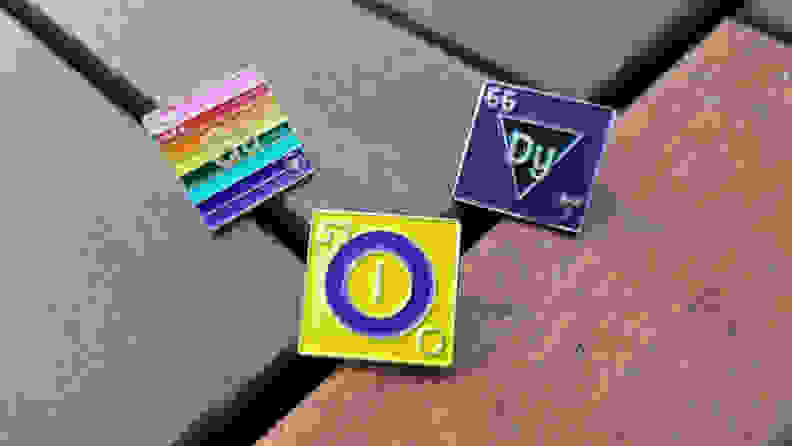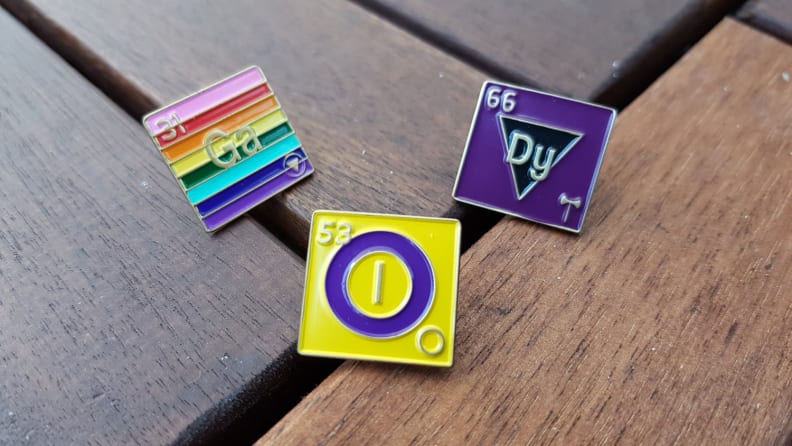 Montreal's Yas Salame is the creative mind behind the Queer Chemistry series of enamel pins, with a 'queer-iodic table' square for each gender identity and orientation. You can wear them on their own, or better still, pin the whole set on one of these Queer Chemistry t-shirts.
13. The Quiltbag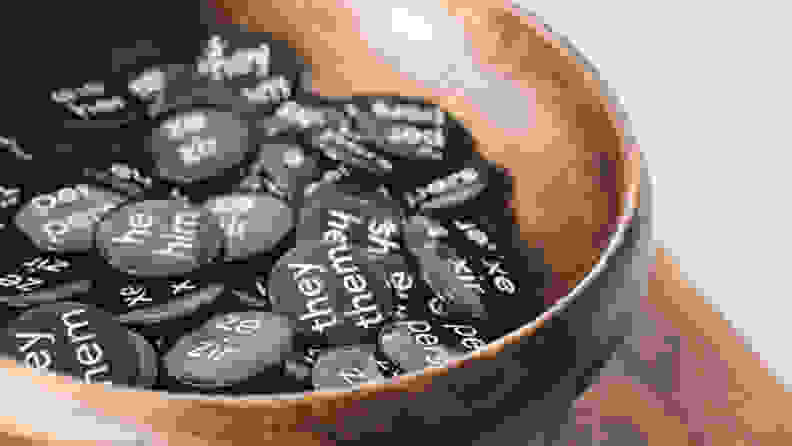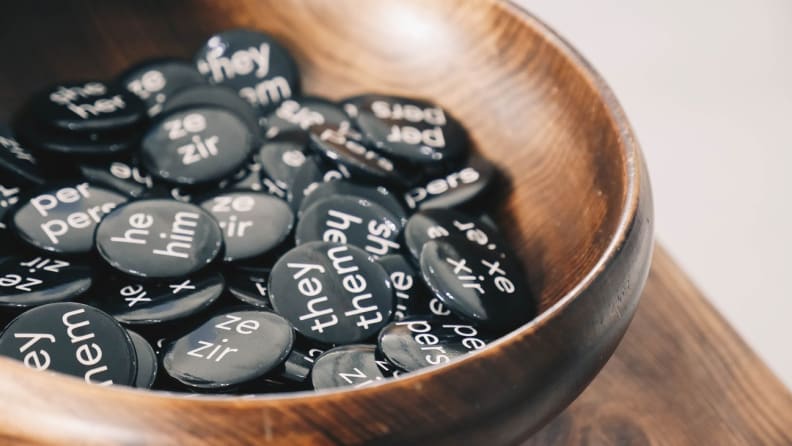 This Edmonton-based brick-and-mortar store offers all manner of crafts and items by – and for – the queer community. Their online store features a selection of what's available, like a beautiful trans symbol pendant necklace, music and zines by queer artists, and a 3x5 foot rainbow pride flag.
14. Pansy Ass Ceramics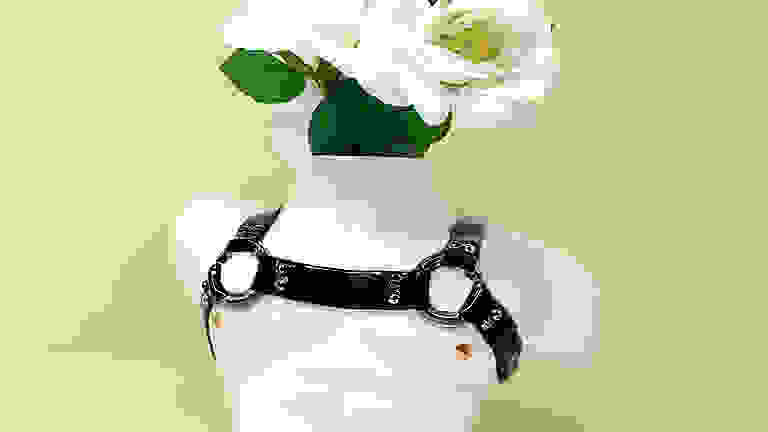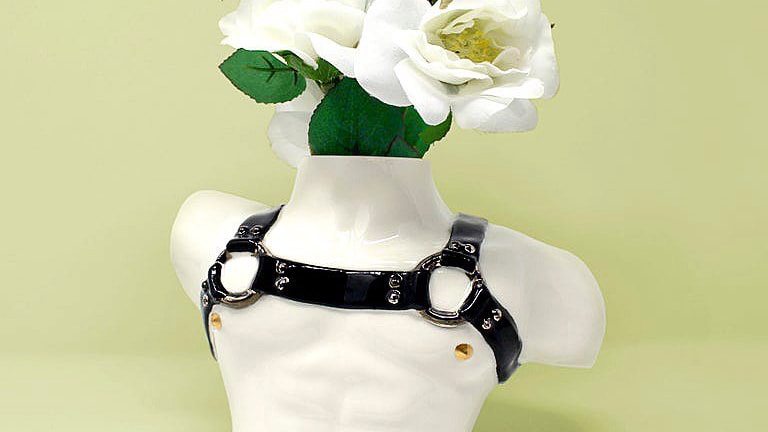 We're going to warn you in advance – the ceramics made by this duo of Toronto artists are very, very NSFW. But whether you opt for the ceramic teddy bear in a harness or a sex toy shaped floral vase, one thing's for sure: these beautifully crafted statement pieces aren't your grandma's fine china.
15. Gender Gear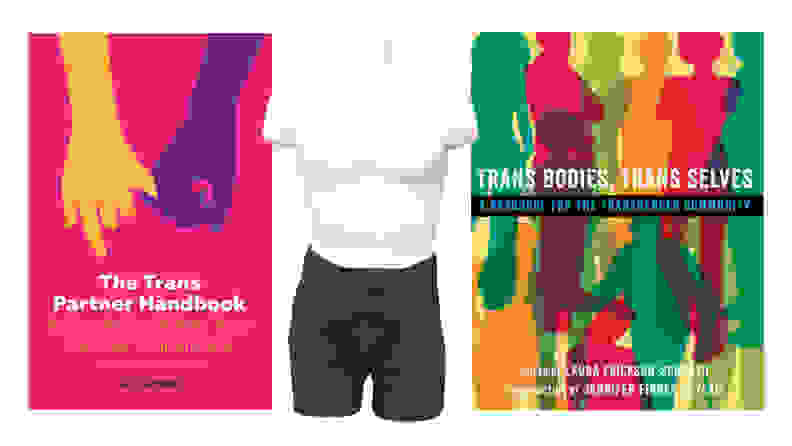 Gender Gear is an offshoot of Toronto's Come As You Are, a worker-owned sex shop that has been offering queer-positive sex education since 1997. Created to help customers browse gender-affirming items "without all the sexy stuff," Gender Gear offers a broad variety of packers, binders, shapewear, and even books on trans issues.
The product experts at Reviewed have all your shopping needs covered. Follow Reviewed on Facebook, Twitter, and Instagram for the latest deals, product reviews, and more.

Prices were accurate at the time this article was published but may change over time.