Canada
How to stream the best Oscar-nominated films in Canada
Catch up on these must-see films before the big ceremony
Credit:
The 93rd Academy Awards will air on CTV in Canada on Sunday, April 25, 2021, at 8 p.m. ET. If you're like me, chances are you put things off every year and then rush to watch as many of the top-nominated flicks as possible before the big event to figure out which films are worthy contenders, find your favourites, and maybe even participate in a friendly Oscar pool or two.
But when it comes to actually watching the movies, where can you access them in Canada? There are so many video platforms to choose from and not all of the nominated films are even available via streaming services just yet.
To make your life easier we've identified 16 unmissable Oscar-nominated films and where and how you can stream, rent or buy them north of the border. Note that even with movies that are available via streaming services, you also have the option to purchase or rent them instead. Many are also available for purchase through local on-demand services via linear TV providers like Bell, Rogers, and Telus.
Mank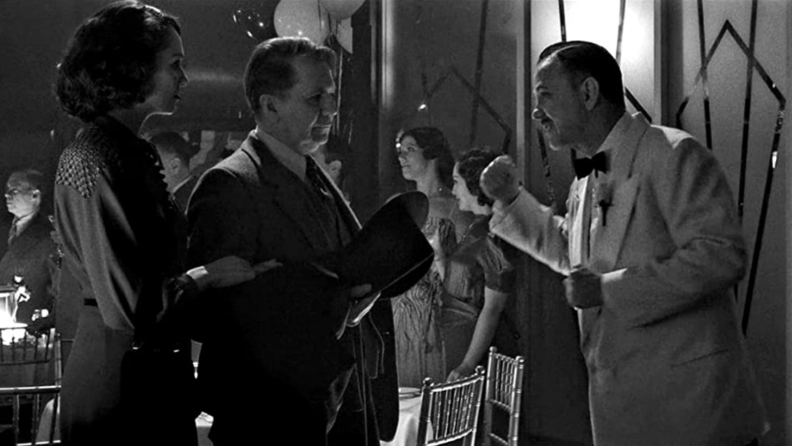 The most-nominated movie of the year with a total of 10, including the major awards for Best Picture, Best Director, Best Actor, and Best Supporting Actress, Mank is a biographical drama about the screenwriter Herman J. Mankiewicz and his process of developing the screenplay for one of the greatest movies of all time, if not the greatest, Citizen Kane. Filmed in black & white and set in the '30s, the movie was brought to life by David Fincher and is based on a screenplay by his own father, Jack Fincher, penned before his death.

Stream Mank on Netflix Canada
Nomadland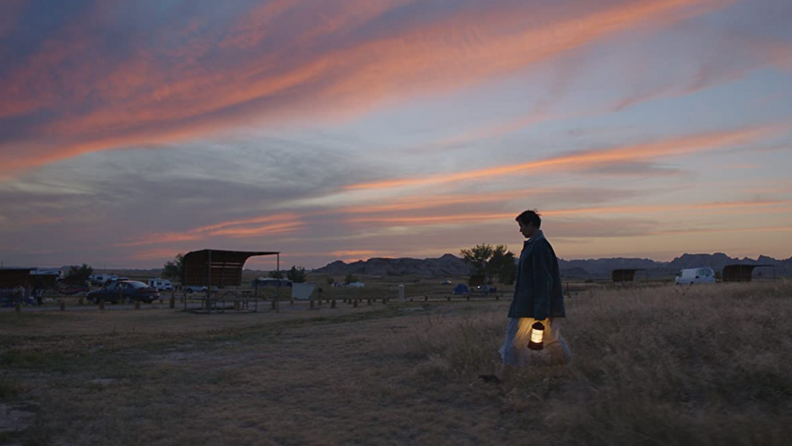 Chloe Zhao may soon be one of the most sought-after directors and screenplay writers after her movie Nomadland, which has already earned two Golden Globe Awards for Best Motion Picture – Drama and Best Director. Set during the recession of the early 2010s, Frances McDormand plays Fern, a woman who decides to sell her belongings and travel the U.S. looking for work after losing both her husband and her job. It's an all-too-real story about financial struggles, devastating losses, and finding oneself.

Stream Nomadland on Disney+
Sound of Metal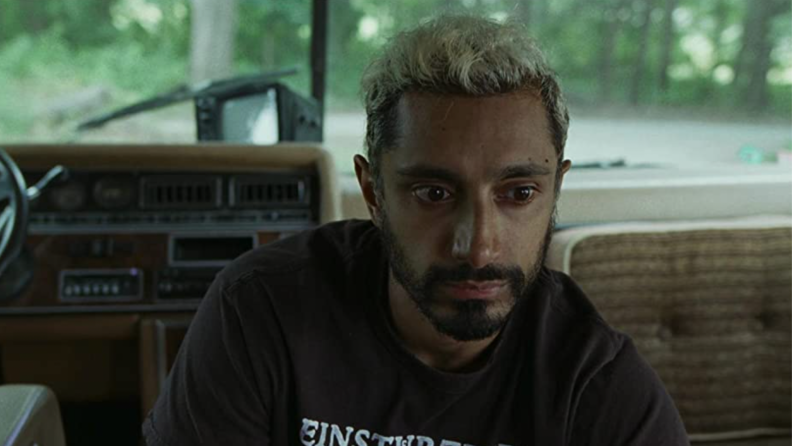 Despite being an Amazon original, Canadians sadly can't watch this movie from Amazon Prime Video in Canada. Sound of Metal puts actor Riz Ahmed's tremendous talents on full display as he plays a musician and professional drummer who gets soul-crushing news when he learns that he is slowly losing his hearing. While he is determined to get back to the life he once knew, he finds solace in a home for deaf recovering addicts, where he reluctantly tries to embrace his new reality. The movie has an almost perfect Rotten Tomatoes critic rating and has earned six nominations, including Best Picture and Best Actor for Ahmed.

Stream Sound of Metal on Digital TIFF Bell Lightbox for $6.77
The Trial of the Chicago 7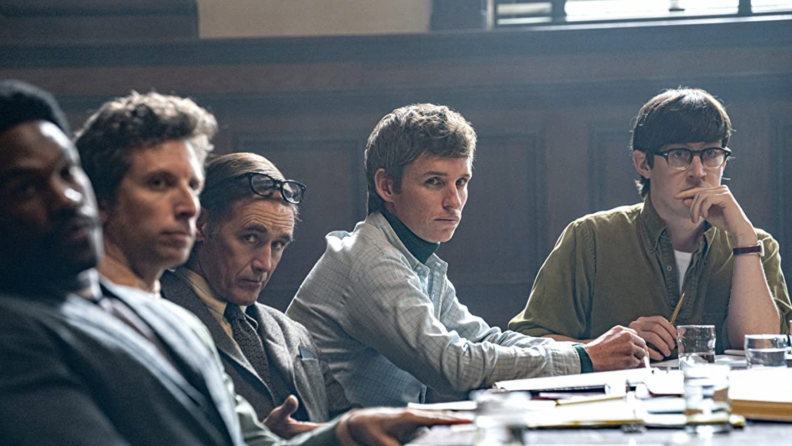 This film covers the 1968 trial of seven anti-Vietnam war protestors accused of crossing state lines to start riots at the Democratic National Convention. The Aaron Sorkin legal drama has been years in the making – the famous director first penned the screenplay way back in 2007. With a talented ensemble cast that includes Sacha Baron Cohen, Joseph Gordon-Levitt, Michael Keaton, and Eddie Redmayne, it's no surprise the movie has earned six nominations, including Best Picture and Best Supporting Actor for Cohen.

Stream The Trial of the Chicago 7 on Netflix Canada
The Father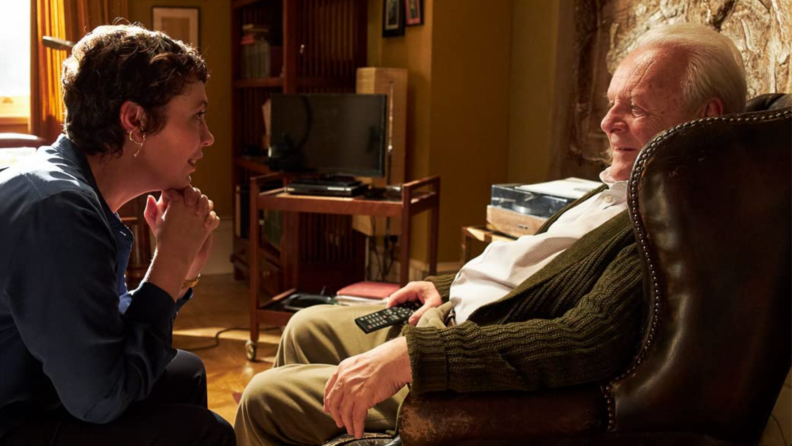 This heartbreaking exploration of what it's like to both suffer from dementia and watch a family member go through it will bring tears to your eyes. The story in The Father about an elderly man going through the stages of losing his memory is catapulted to another level thanks to the incredible performances by the two leads, Anthony Hopkins and Olivia Colman, both of whom earned nominations for their roles. Based on the Florian Zeller play Le Pere, this film is also nominated for Best Picture and three other categories.

Stream The Father on Amazon Canada for $14.99
Judas and the Black Messiah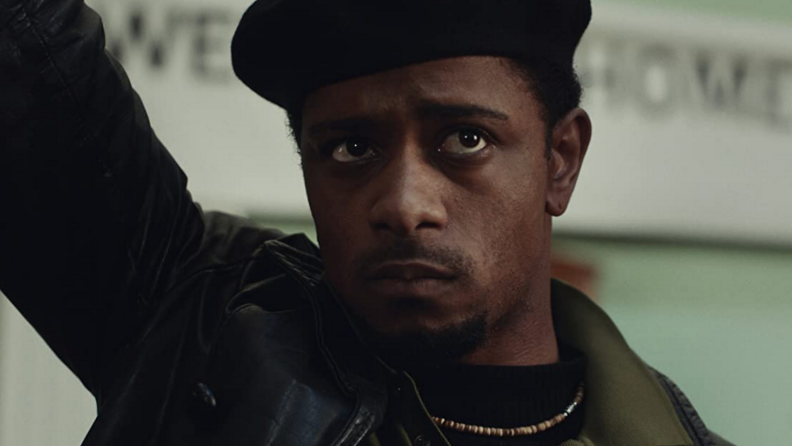 Daniel Kaluuya and Lakeith Stanfield hit it out of the park as Fred Hampton, chairman of the Black Panthers Party in Chicago and William O'Neal, the FBI informant who betrayed him. Set in the '60s, this biographical drama has already earned Kaluuya the Golden Globe for his captivating performance. Both men will be duking it out for the Best Supporting Actor category, while the film was also nominated for Best Picture, Original Screenplay, Cinematography, and Original Song.

Stream Judas and the Black Messiah on Amazon Canada for $19.99
Minari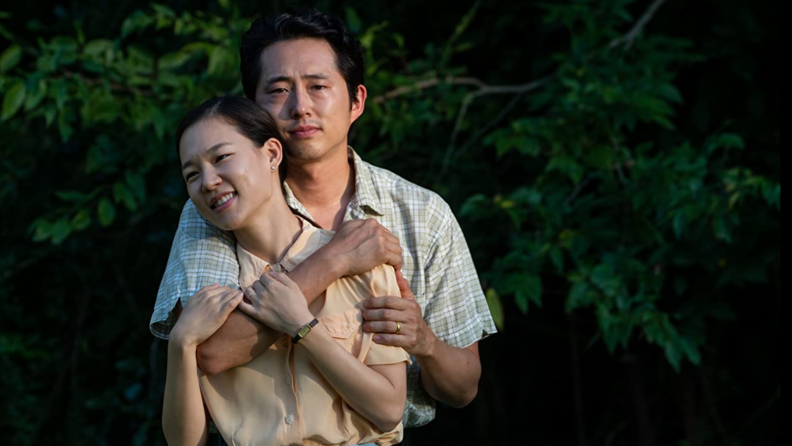 In this touching film about a South Korean family trying to assimilate into American culture, the scene-stealer is child actor Alan Kim, who plays young David, a boy dealing with growing up in a rural town in Arkansas. Based on director Lee Isaac Chung's real-life experiences, the film has received six nominations, including for Best Picture, Chung as Best Director, and Steven Yeun, who fans know best as Glenn on The Walking Dead, for Best Actor. The movie has already won the Golden Globe for Best Foreign Language Film.

Stream Minari on Amazon Canada for $19.99
Promising Young Woman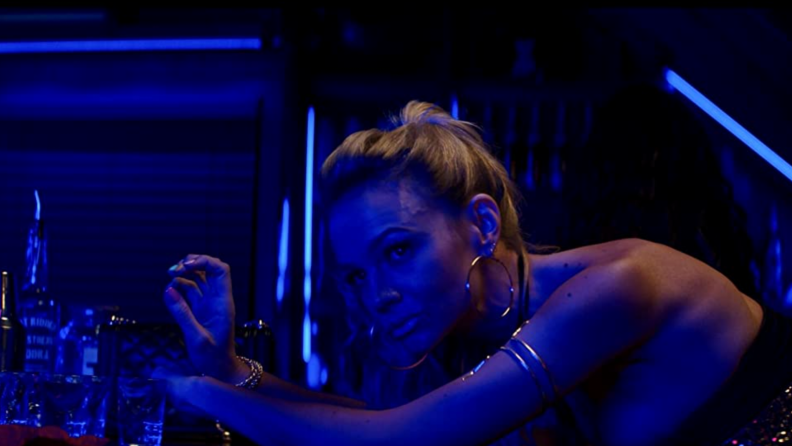 Promising Young Woman takes an unconventional and eye-opening look at the culture of sexual assault through the eyes of a scorned woman who decides to find justice. Cassie (Carey Mulligan) visits a different bar every night, luring unsuspecting men to take her home with them by pretending to be intoxicated, then calling them out once they try to take advantage of her. She is on a mission, and she will stop at nothing to prove her point. While her tactics are dangerous, she finds brilliant ways to hold guilty parties accountable and those who are complicit. Alongside Best Picture nominations and Best Actress for Mulligan, the movie is nominated in three other categories.

Stream Promising Young Woman on Apple TV for $6.99
Ma Rainey's Black Bottom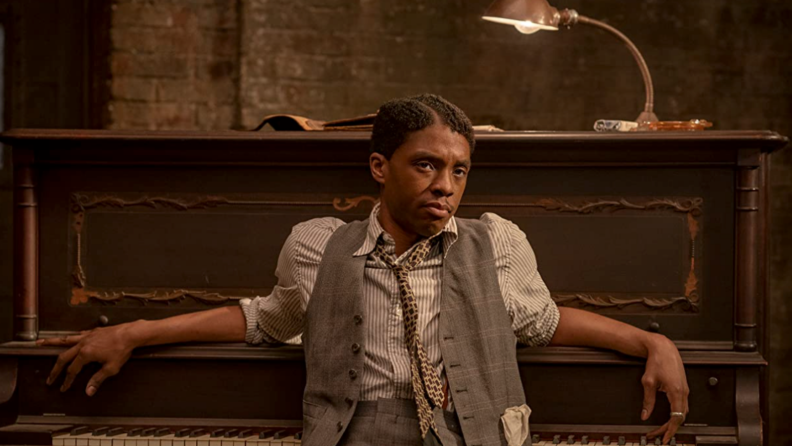 Chadwick Boseman could posthumously take home the Best Actor award for this period drama, which was his last role prior to sadly passing away. The film stars Viola Davis, who was also nominated as the titular Ma Rainey, an influential blues singer from the 1920s. The movie focuses on a recording session with white producers once Rainey began to gain greater attention in the music industry. It's based on the August Wilson play of the same name. In total, Ma Rainey's Black Bottom earned five nominations.

Stream Ma Rainey's Black Bottom on Netflix Canada
One Night in Miami...
Imagine Malcolm X, Muhammad Ali, Jim Brown, and Sam Cooke all in the same room. That's precisely what happened in 1964 when the quartet gathered in a motel room following Ali's big win against Sonny Liston. Based on Kemp Powers' stage play and directed by Regina King, an Oscar-winning actor in her own right, the movie provides a glimpse into some of the pivotal historical moments, including Ali's decision to convert to the Nation of Islam, as well as timely topics, including their accomplishments as celebrated Black men. The film has three nominations, including Best Supporting Actor for Leslie Odom Jr.

Stream One Night in Miami... on Amazon Prime Video
Borat Subsequent Moviefilm: Delivery of Prodigious Bribe to American Regime for Make Benefit Once Glorious Nation of Kazakhstan
Love him or hate him, Sacha Baron Cohen never shies away from making bold and absurdist moves to get his points across. And this mockumentary, the long-awaited follow-up to 2006's Borat, is no exception. Now that Cohen is more recognizable, he enlisted the help of Maria Bakalova to play his daughter, a role she embraced with gusto, earning her a Best Supporting Actress nomination. Through their ridiculous and exaggerated methods, the pair travel across the U.S., putting unsuspecting people at the centre of a movie designed to draw attention to the political divide and political extremism in America and topics like oppression and misogynistic behaviour. The film also received a nomination for Best Adapted Screenplay.

Stream Borat Subsequent MovieFilm on Amazon Prime Video
Hillbilly Elegy
Hillbilly Elegy has the dubious honour of being the worst-reviewed oscar-nominated movie on this list. However, the cast, including Glenn Close, has received almost universally praised for their performances. Close received an Oscar nomination for her performance and is well-matched by Amy Adams and Gabriel Basso as members of a family from the deep South struggling to overcome the matriarch's addiction issues. When son J.D. finds himself called back home for an emergency while at a pivotal point in his life studying law at Yale, he begins to reflect on his family's history as well as his own future. The Ron Howard directed movie is based on the J.D. Vance memoir of the same name and received a nomination for Best Hair & Makeup as well.

Stream Hillbilly Elegy on Netflix Canada
The United States v. Billie Holiday
Another Oscar-nominated movie that received mixed reviews for its story, the film covers the iconic singer's fight against the U.S. government who launched an undercover narcotics sting against the singer. Andra Day, who took home the Golden Globe for her leading role (and is in the running for the Academy Award as well), has received a great deal of praise for her brilliant performance.

Stream the United States v. Billie Holiday on Apple TV for $6.99
Pieces of a Woman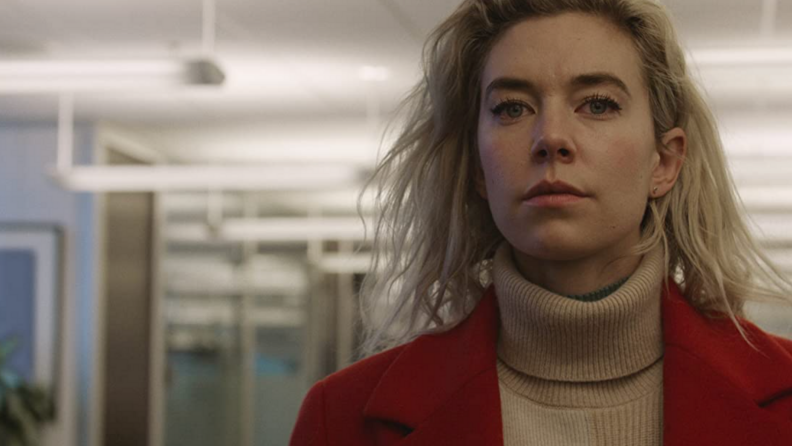 Vanessa Kirby (The Crown) received a Best Actress nomination for her role as a mother grieving the loss of her first child in childbirth. The emotional movie, which also stars Shia LaBeouf, is based on the real-life events experienced by Kornel Mundruczo and Kata Weber, who penned the film and the play of the same name about their own loss of a child. The film is also based on the trial of Agnes Gereb, a Hungarian midwife charged with manslaughter following the death of a newborn under her care.


Stream Pieces of a Woman on Netflix Canada
Onward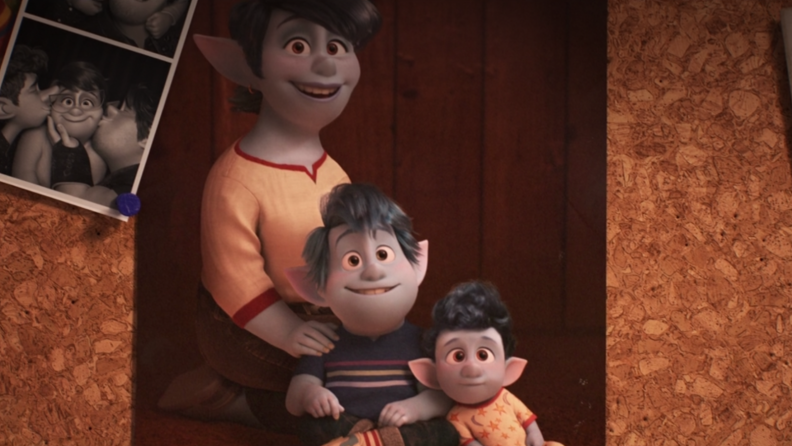 Looking for an Oscar-nominated film you can watch with the whole family? Onward, a Best Animated Feature nominee, is a touching story about love, loss, and appreciating family and loved ones. When two boys, voiced by Tom Holland and Chris Pratt, are gifted a magical staff that can bring their dead father back to life for a single day, things go awry and only half the spell is cast. The boys must work together to find another gem if they want to get the rest of their dad back before the 24-hour period runs out.

Stream Onward on Disney+
Soul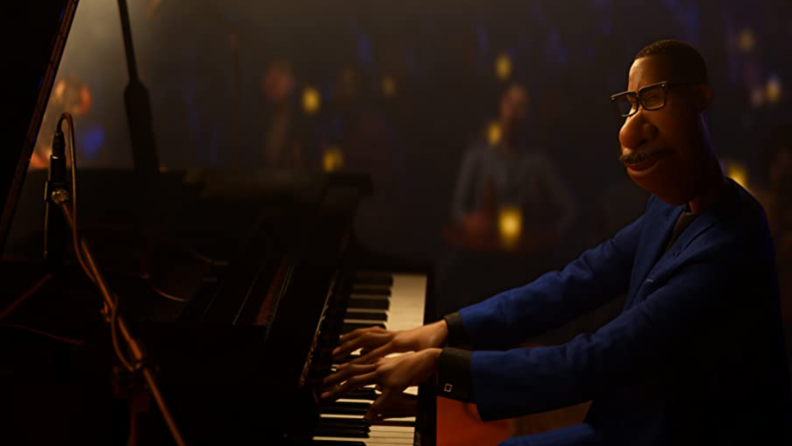 Another Best Animated Feature nominee and the first Pixar movie with a Black lead character, Soul teaches kids (and adults) about the importance of following your dreams, finding your passion in life, and embracing second chances. Jamie Foxx voices the lead character Joe, a music teacher who tragically dies right after he finally gets his big musical break. Desperate to find a way back to life, he journeys through the magical place known as the Great Before where souls wait to be cast into human bodies. There, he meets 22 (Tina Fey), a cynical soul who has never been able to make it to Earth because she just can't find her spark.

Stream Soul on Disney+
The product experts at Reviewed have all your shopping needs covered. Visit Reviewed Canada for all the latest reviews, recommendations, buying guides, and coverage of all the best products available in Canada.
Prices were accurate at the time this article was published but may change over time.