Reviewed
What Canadians need to know about Amazon Prime Day 2020
Get ready to add to cart.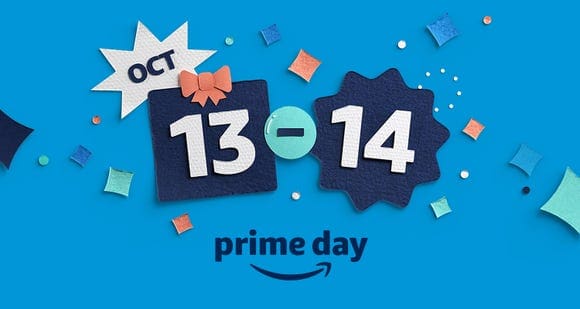 Credit:
Get your digital shopping bags ready—Amazon Prime Day 2020 is almost here! If you've heard people talking about the sale in the past, or have a friend who found a scorching hot deal on Prime Day and want in on the action, Reviewed Canada is here for you.
We've put together a primer (sorry) for Canadians on what Amazon Prime Day is, and who can participate. Additionally, because no one likes waiting, we've found a few great pre-Prime Day deals for you to take advantage of, right now.
What is Amazon Prime Day 2020?
Amazon Canada's annual Prime Day (it's actually a 48-hour event, but here we are) sale offers unbeatable discounts on an incredible range of products that you won't find
at any other time of the year. The deals offered during Prime Day change throughout the event. So, to find what you're looking for, be it a new air fryer, laptop or a pair of headphones, you'll need to keep an eye on things—or let us do it for you. Reviewed Canada's team of deal-hunting pros will be online, throughout the event, to find the very best deals that Amazon Canada has to offer.
When is Amazon Prime Day 2020?
Normally, Prime Day takes place in the summer. However, due to the shipping delays associated with the COVID-19 pandemic, Canadians will have the chance to shop for Prime Day deals on Tuesday, October 13 and Wednesday, October 14. As a second wave of COVID-19 is expected to slow our nation's package delivery times down to a slog once again, having the sale take place in the fall is the perfect time to get started on some early holiday shopping.
How does Amazon Prime Day work?
As the event's name suggests, Prime Day deals are only available to Amazon Prime members. If you're not already a member, we suggest signing up for a 30-day trial membership. After your trial is over, you can keep the Amazon Prime love flowing for just $7.99 per month.
What perks do Amazon Prime members get?
A lot! On top of being able to enjoy exclusive Prime Day pricing, you'll also be able to get in on free, rushed delivery for most of your Amazon purchases—in some locales, many products will be delivered to your doorstep on the same day that you ordered them.
Outside of Prime Day, there are deals to be had during the rest of the year, as well. Amazon's Gold Box deals often include special pricing, just for Prime members. Aside from shopping and shipping, you'll also have access thousands of movies and shows through Amazon's Prime Video streaming service, which you can watch on many smart TVs, smart phones, tablets and streaming devices.
With a Prime membership, you'll also recieve a preferred subscription rate for Amazon's Music Unlimited streaming service. Priced at $7.99 per month ($9.99 without a Prime membership), the service offers a massive catalog of new tunes and old favourites to which you can groove. Currently, Amazon is offering Prime Members four months of Music Unlimited for just 99 cents a month.
The product experts at Reviewed have all your shopping needs covered. Follow Reviewed on Facebook, Twitter, and Instagram for the latest deals, product reviews, and more.