Laptops
6 great laptops Canadians can buy right now
We have laptop suggestions to suit every kind of computer user.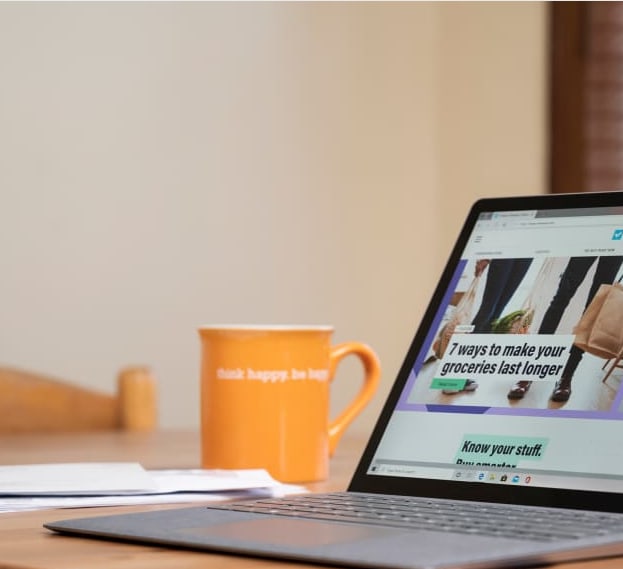 Credit: Reviewed / Jackson Ruckar
As versatile as tablets and smartphones are, there are situations where a laptop makes more sense, particularly when it comes to more complex, data-intensive tasks, such as composing documents, multitasking, or some serious gaming.
Choosing the right laptop to meet your needs can be a daunting task—there are so many options and questions to consider before making a purchase. How much can you spend? Is a thin and lightweight design the priority? Do you need long battery life for using it on the go, or is it more critical to have fast processing power? And what's your budget?
Reviewed has tested a lot of laptops over the years. To make your life a little easier, we've picked out six fabulous models that Canadians can buy, right now.
1. Best bang for your buck: HP Envy x360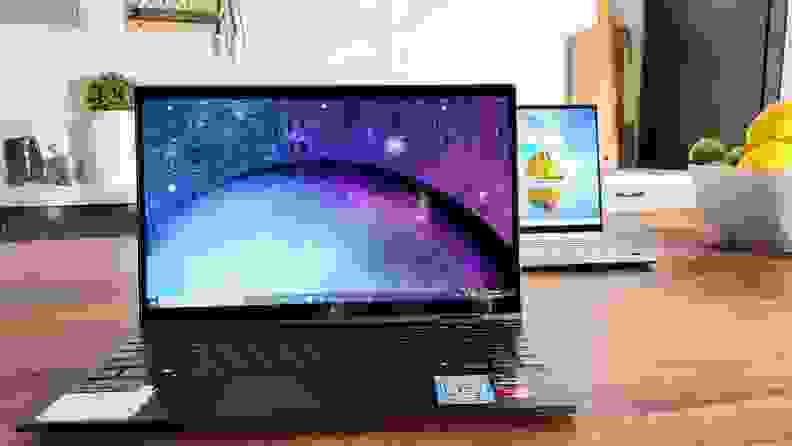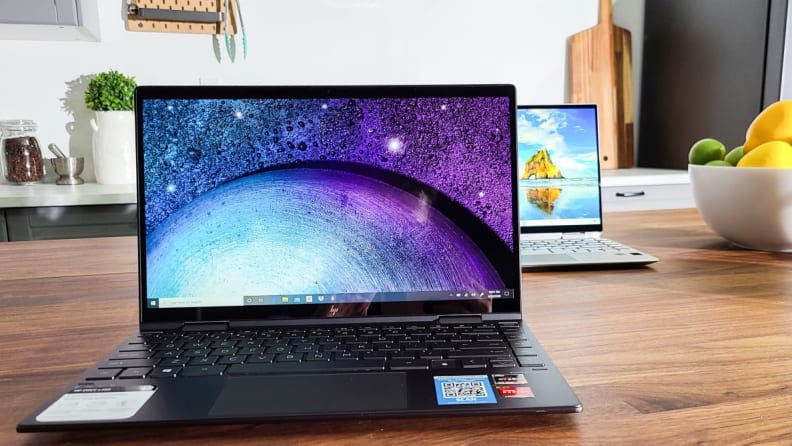 With a 13-inch display, eight-hours of battery life, and a powerful processor, the HP Envy x360 is a worthy rival to the much more expensive MacBook Air in terms of performance and aesthetics. Plus, thanks to the hinged design, you can convert it to tablet mode when you're ready to sit back and enjoy a movie, review documents or browse the web. Its bright, colourful screen is just as great for word processing as it is for watching videos.
While it doesn't come with a discrete graphics card, its integrated graphics processor is up to the task of playing older AAA games like No Man's Sky at a decent frame rate. You can't go wrong with any configuration of this laptop, but we'd recommend getting it with AMD Ryzen 5, 8GB RAM, and a 256GB SSD. Keep in mind that you can always upgrade its storage later if desired.

Buy the HP Envy x360 From Amazon Canada
2. A Great Budget Laptop: Acer Aspire 5 (A515-54-59W2)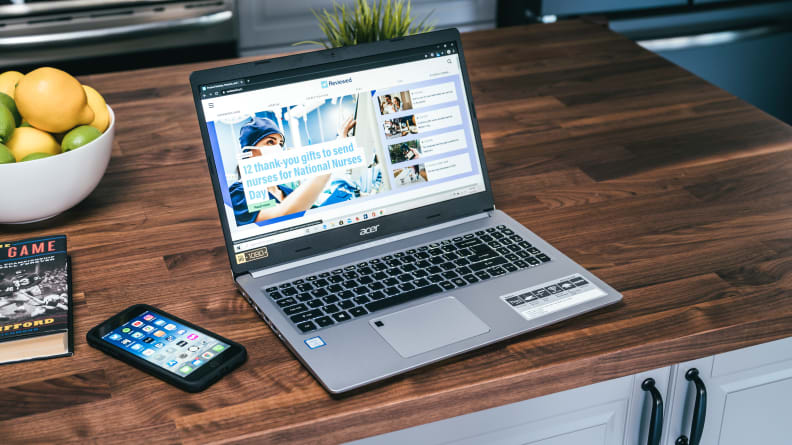 Feature-rich and reasonably priced, the Aspire 5 comes with a Core i5 processor, 8GB of RAM, and a generous 256GB of SSD storage—specs that'll competently handle a lot of open browser tabs, working with large documents, and multitasking. This laptop's durable aluminum top cover and 15" 1,080p display make it look far more expensive than it actually is. That said, its size and weight make it a bit of a chore to carry around with you, all day. A fingerprint scanner allows for quick log-ins, while its well-sized, responsive keyboard and trackpad make the Aspire 5 a joy to use.
You should know that its low-end processor leaves something to be desired when you're performing activities that could be taxing to the system, like multitasking with a number of open windows or playing intense action video games. However, during testing, it was still able to meet our productivity needs. While its battery didn't rival those of other laptops we tested, it lasted for seven hours, which will get you through most of the workday.

Buy the Acer Aspire 5 from Amazon Canada
3. A Great Laptop for Gamers: HP Omen X 2S (6UA83UA#ABA)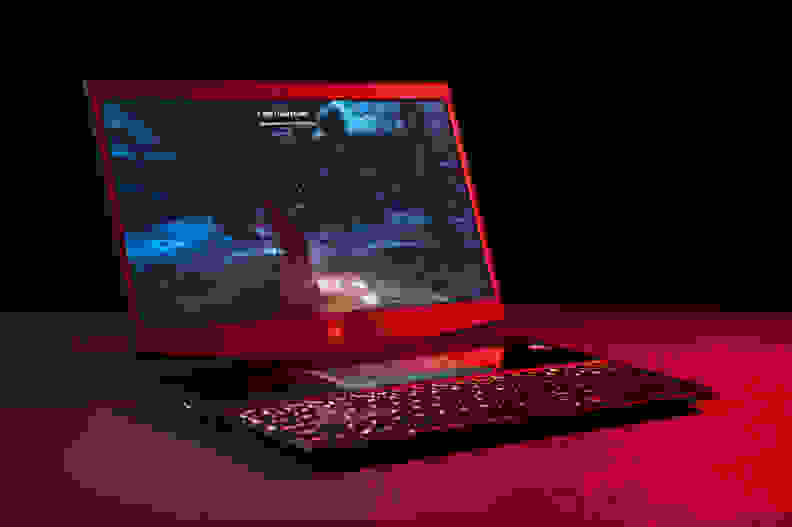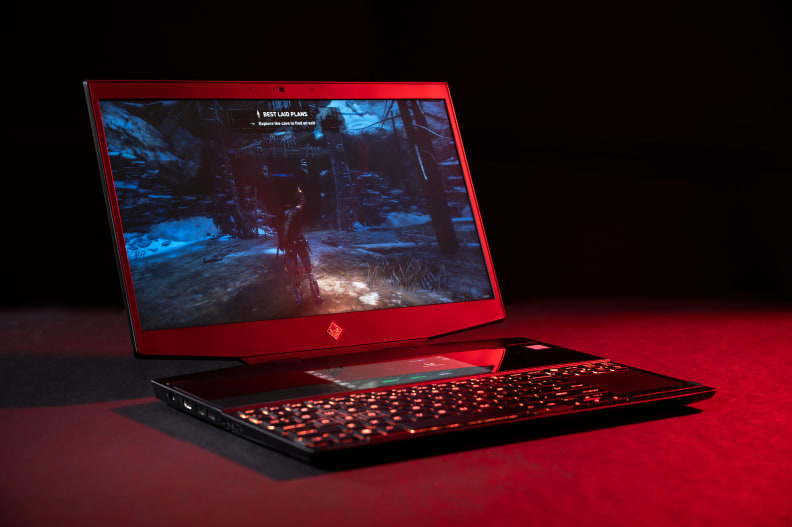 With an Intel i7-9750H processor and NVIDIA GeForce RTX 2080 graphics cards, This configuration of the Omen X 2S lets you play most games on high or ultra-high settings. Its gorgeous 15.6-inch 4K display is complemented by a secondary touchscreen-enabled six-inch 1,080p display you can use to keep an eye on Twitch, your social media feeds, or to watch walkthrough videos while playing a game. In order to accommodate its secondary display, the X 2S' keyboard design is a bit different than you might be used to: its keys run along the bottom edge of the laptop with the trackpad to the right of it. If you're left-handed, you may want to consider using an external mouse or trackpad. HP's Omen Command Center app makes it easy to swap among the Comfort, Default, and Performance modes of the laptop, providing you with as much power, at the expense of battery life, as you need. When in Performance mode, the X 2S' total battery runtime can go as low as an hour, per charge. So, when gaming, think about plugging it in instead of running off of its battery to keep the good times rolling.

Buy the HP Omen X 2S from Amazon Canada
4. A More Powerful Gaming Laptop: Lenovo Legion Y545 (81T20002US)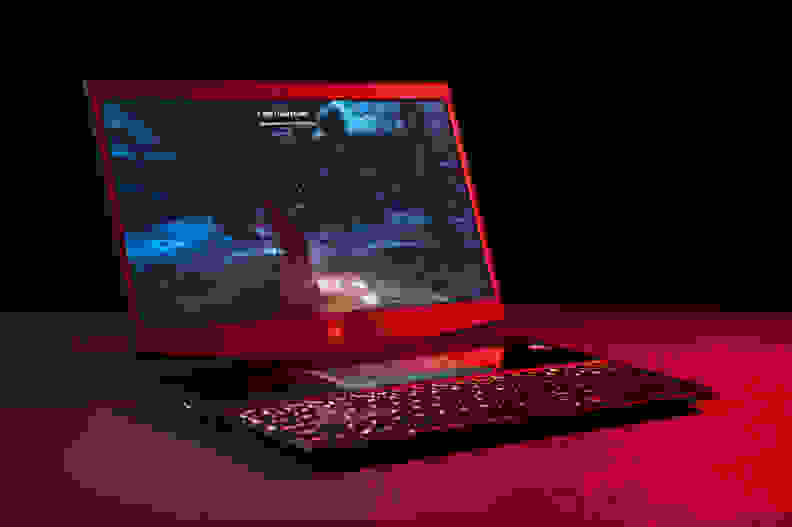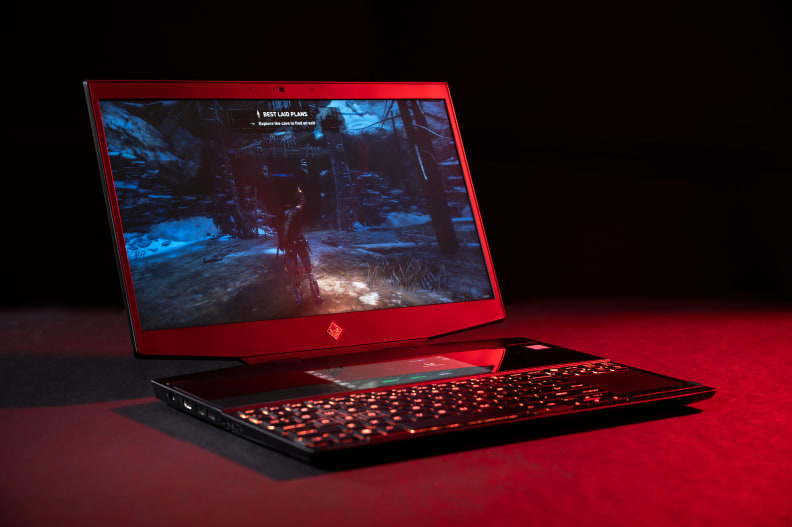 Serious gamers will appreciate both Legion Y545's 15-inch screen and comfortable-to-use keyboard and trackpad. It's equippewd with 16GB of RAM and an Intel Core i7 processor. While we were playing Rise of the Tomb Raider on high-graphics settings, frame rates remained steady at 60 frames-per-second (fps), thanks to its NVIDIA GeForce GTX 1650 4GB graphics card. However, the laptop's two-and-a-half hours of battery life leaves something to be desired. As with the HP Omen X 2S, you'll have to stay plugged in for long gaming sessions.

Buy the Lenovo Legion Y545 From Amazon Canada
5. An Incredible convertible laptop: Dell XPS 13 2-in-1 (XPS7390-7954SLV-PUS)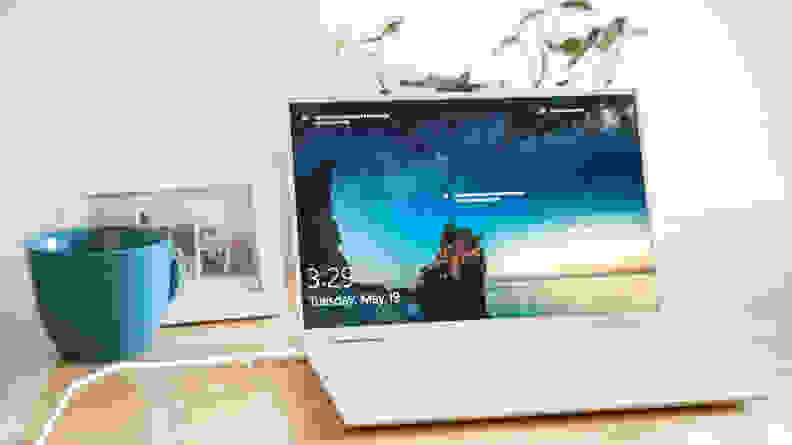 A super-smooth touchscreen hinge, fabulous trackpad, and thin design that rivals a tablet (grab the optional Dell Active Pen and it will really feel like one!) make the XPS 13 one of the finest 2-in-1s you can buy right now.
Our American colleagues tested a Dell XPS 13 2-in-1 equipped with a 10th-gen Intel Core i7 processor, 16GB of RAM, and a 512GB SSD. The Canadian iteration of this laptop, however, is similar but, not exactly the same: it has 32GB of RAM. With the version Reviewed Canada tested, we got a solid seven hours of use per battery charge and discovered that its bright 13-inch 1,920 x 1,200 touchscreen display was readable even while working outdoors. Thanks to an ultra-slim display bezel, a 13-inch screen fits into a chassis that's similar in size to an old 11-inch Macbook Air.
There are a few things, however, that may make some think twice before buying it. While the XPS 13 2-in-1 comes with a fingerprint scanner for quick sign-ins, it doesn't offer Microsoft's Windows Hello facial recognition system. Additionally, the keyboard's travel is really shallow, so it isn't as comfortable to type with as other keyboards can be. Finally, the XPS 13 2-in-1's storage and RAM are both soldered onto the motherboard making future upgrades impossible.

Buy the Dell XPS 13 2-in-1 From Amazon Canada
6. Best for on-the-go: HP Spectre x360 13t Touch (13-aw0020ca)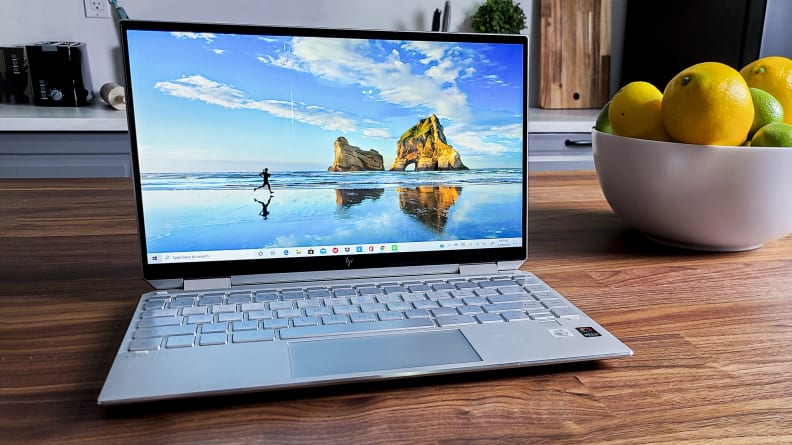 This touch-enabled laptop is ideal for on the go use, running for a solid eight hours per battery charge. Despite its slim design, the Spectre x360 13t Touch comes packing plenty of ports, including USB-C and USB-A. Boasting the latest 10th-generation Intel processor and Intel Iris Plus graphics, a beautiful display, and a great keyboard, this laptop is an absolute pleasure to use. HP offers a number of configuration options to choose from: upgrading to a faster processor, more storage, and RAM, or even adding a wireless LTE modem.
All in all, the HP Spectre is a stylish, capable laptop that you can confidently rely on while you're out and about.

Buy the HP Spectre x360 13t Touch from Amazon Canada
The product experts at Reviewed have all your shopping needs covered. Follow Reviewed on Facebook, Twitter, and Instagram for the latest deals, product reviews, and more.

Prices were accurate at the time this article was published but may change over time.