Streaming
15 quintessentially Canadian films you can watch right now
Celebrate Canadian cinema with these iconic classics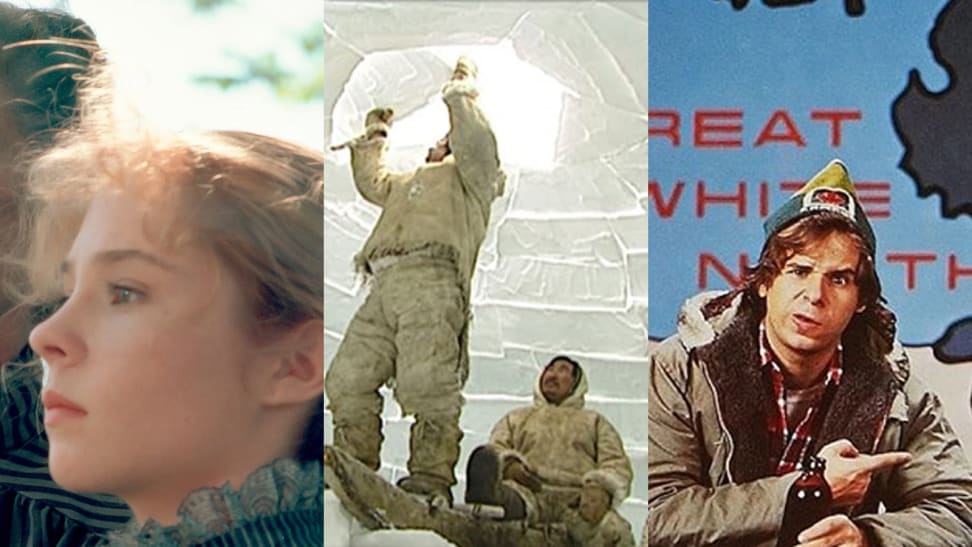 Credit:
Canada's contribution to cinema is immense. Not only has the country produced its fair share of Hollywood heavy hitters, but this nation's dramatic landscapes and city centres often act as stand-ins for films set in the U.S. and abroad. Despite this, homegrown Canadian cinema is often under-appreciated beyond our borders. We decided to gather together 15 of our favourite movies that best exemplify Canadian cinema to rectify this travesty.
From thoughtful examinations of grief to the silly exploits of Bob and Doug McKenzie to an awe-inspiring retelling of Inuit folklore, these are films that celebrate and critically examine the history and culture of Canada in all its wonderful diversity.
From cult-comedies to auteur-horror, to moody dramas, these homegrown hits represent some of the best cinema Canada has to offer.
1. Anne of Green Gables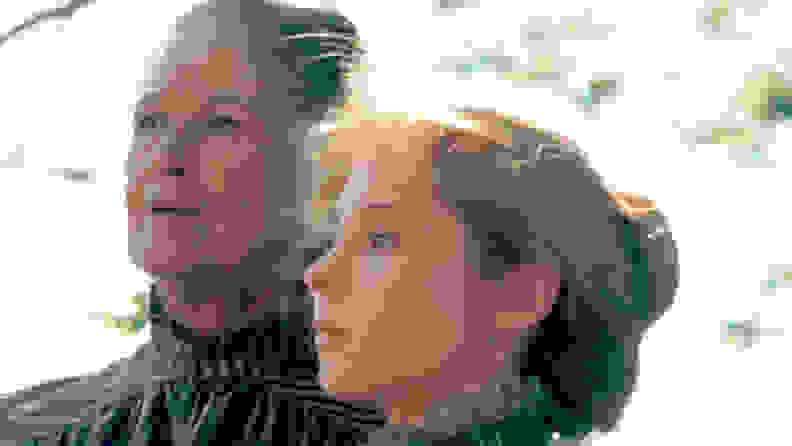 Anne of Green Gables is arguably Canada's most famous literary export. It's also been the subject of multiple reworkings and reimaginings. There are, at last count, 15 film adaptations of the celebrated children's novel by Lucy Maud Montgomery. Probably the most beloved of these is the 1985 TV film/miniseries. The telefilm covered the early adventures of the precocious Anne and was filmed in numerous Canadian locations, including the iconic Prince Edward Islands.

Rent Anne of Green Gables on GazeboTV for $7.99
2. Strange Brew
We couldn't put together a list of quintessentially Canadian works without including Bob and Doug McKenzie. This madcap reimagining of Hamlet features the comedy duo of Dave Thomas and Rick Moranis reprising the roles that put them on the comedy map. The film itself is a love it or hate it affair, but if you enjoy the dimwitted duo of the Great White North, it's worth seeking out.

Rent Strange Brew on Amazon Prime Video for $4.99
3. Scott Pilgrim Vs. The World
We're cheating a bit with this one as Scott Pilgrim vs. the World isn't technically a Canadian film; however, despite being a U.S. production, the film is in many ways a celebration of the city of Toronto. Few films place so much emphasis on the small details of their setting than this. From the Bathurst/Boor intersection to the Pizza Pizza restaurant, the film is veritable. Where's Waldo of iconic Toronto locations.

Watch Scott Pilgrim Vs. The World on Amazon Prime Video
4. The Sweet Hereafter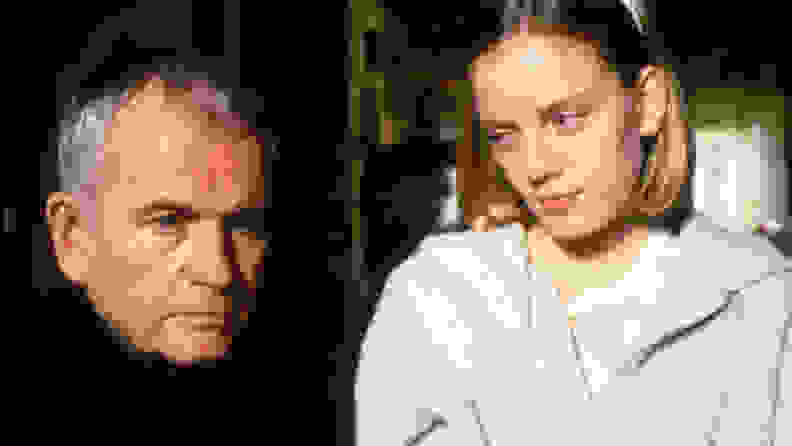 Winner of the 1997 Grand Prix at the Canne Film Festival, The Sweet Hereafter was heaped with praise when it was released in 1997. Adapted from Russel banks novel of the same name, the film deals with the aftermath of a major tragedy in a small town in British Columbia. Heart-rending to the extreme, the film not only explores the devastating effect of trauma on a community but also shows how the same community can come together.
Watch The Sweet Hereafter on Amazon Prime Video

Watch The Sweet Hereafter on Crave
5. Incendies
Before becoming the current king of heady sci-fi, French-Canadian, Denis Villeneuve impressed audiences and critics alike with this devastating drama. Adapted from the stage play with the same name, Incendies tells the story of two siblings travelling from Canada to the Middle East to uncover their mother's past. The film switches between the siblings' fraught investigations in the present day and their mother's harrowing journey in the past.

Watch Incendies on Amazon Prime Video
6. Dead Ringers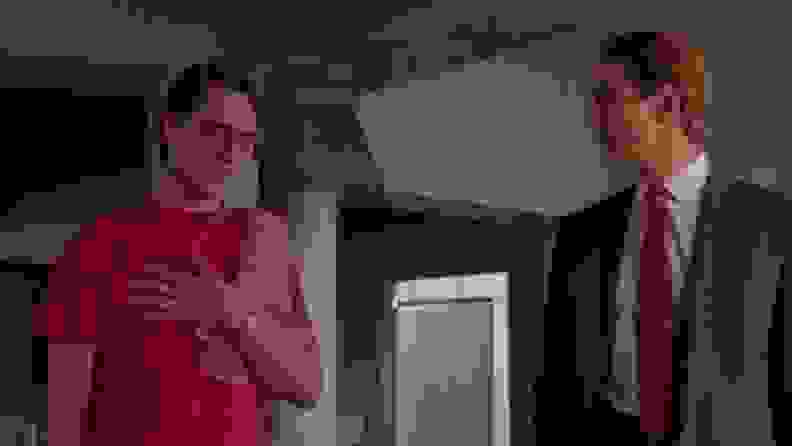 Some may balk at the idea of a psycho-sexual body-horror about twin gynecologists being "quintessentially Canadian." Still, it would be remiss of us to exclude the work of famous Ontarian David Cronenberg. Dead Ringers is a psychological thriller about two identical twins (both played by Jeremy Irons) who run a gynecological practice. You could swap out this classic with any number of films in the David Cronenberg oeuvre. Many of the body-horror auteur's films are shot or set in Canada. Eschewing the more visceral body-horror elements from his earlier films, Dead Ringers is an unsettling and eerie film that deals with heady topics of identity, sexuality, and existentialism.

Watch Dead Ringers on Amazon Prime Video
7. Atanarjuat: The Fast Runner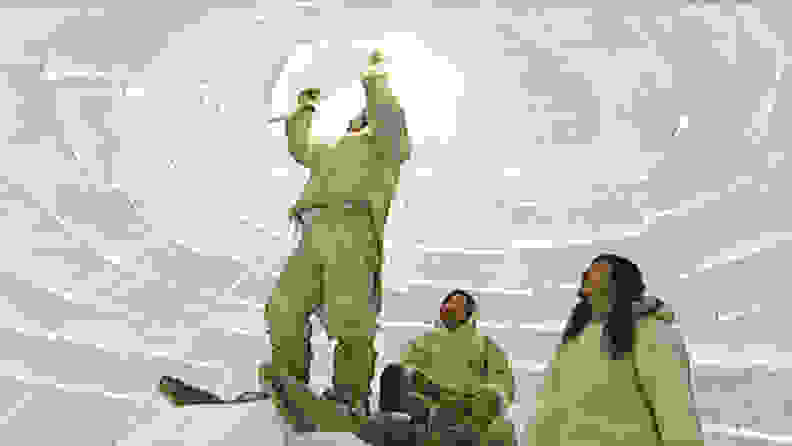 Arguably the most important indigenous Canadian film of all time, Atanarjuat is the first movie to be written, directed, and performed in the Inuktitut language. The film is an epic retelling of stories from Inuit oral tradition. Often cited as the greatest Canadian film ever made, Atanarjuat is a vital addition to the countries cinematic landscape. Crucially, the film tells a story about the Inuit community from their own point of view and offers a vivid depiction of the culture of those who occupied the continent before the arrival of colonialists. With the increased debate around the colonial underpinnings of contemporary Canada, Atanarjuat is a film worth revisiting.

Rent Atanarjuat: The Fast Runner on iTunes for $4.99
8. Mon Oncle Antoine (My Uncle Antoine)
Mon Oncle Antoine is a coming-of-age piece and a snapshot of life in rural Quebec before the socio-political and cultural upheaval caused by the Asbestos Strike of 1949 and the Quiet Revolution. Highly regarded, the film is often cited as a classic of Canadian cinema.

Watch Mon Oncle Antoine at NFB
9. FUBAR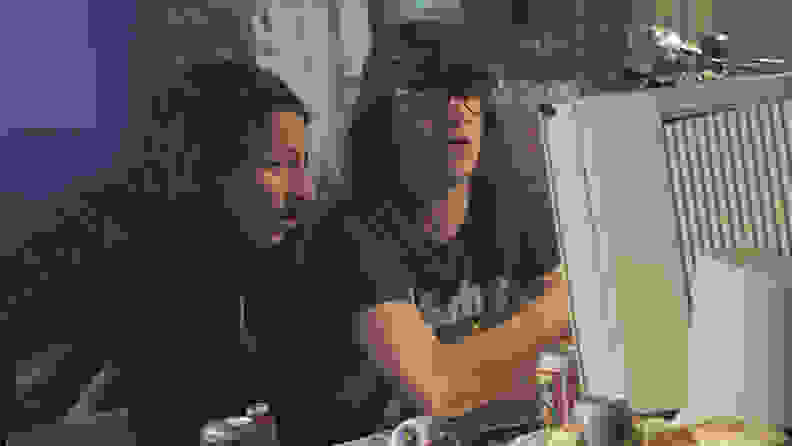 It's probably not the most flattering depiction of Canadian culture, but there's no denying FUBAR's grungy appeal. Shot on a shoestring budget of $10,000 in Calgary, the scrappy comedy has gone on to become a bonafide cult classic and was successful enough to warrant a sequel and a TV show. Just give'r a try, you won't be disappointed.


Watch FUBAR on Amazon Prime Video

Watch FUBAR 2 on Amazon Prime Video
10. Ginger Snaps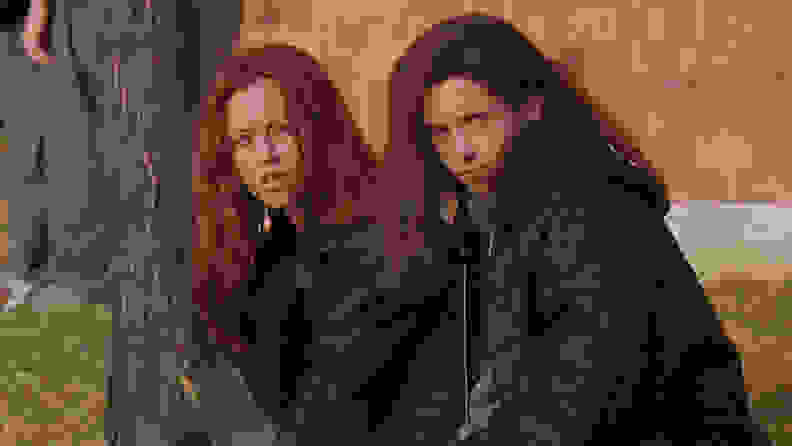 Many horror films are shot in Canada, but few (aside from various Cronenberg films) are actually set in Canada. Ginger Snaps bucks this trend by locating itself in the fictional Ontarian town of Bailey Downs. The film itself is a largely successful amalgamation of the werewolf horror and coming-of-age drama.

Watch Ginger Snaps on Amazon Prime Video
11. Rhymes for Young Ghouls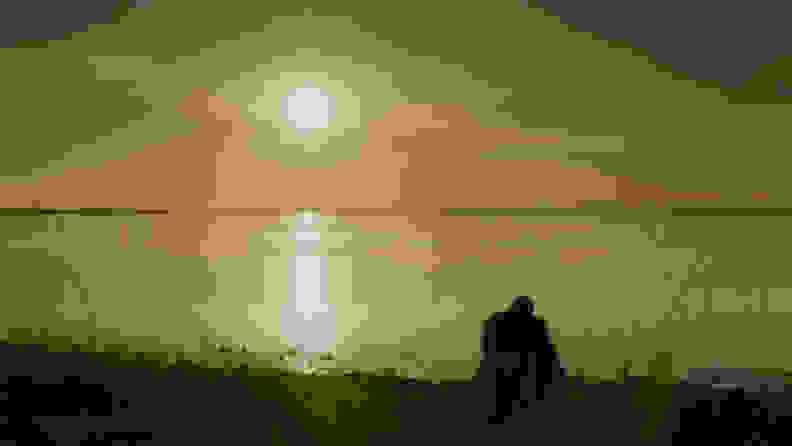 Bleak, unflinching, and infused with magical realism, Rhymes for Young Ghouls is a visceral revenge drama that lays bare the atrocities committed against Canada's First Nation community. While the film is especially difficult to watch now in the wake of the recent revelations about the Canadian Indian Residential Schools, it's worth seeking out.

Watch Rhymes for Young Ghouls on Amazon Prime Video

Watch Rhymes for Young Ghouls on Crave
12. One Week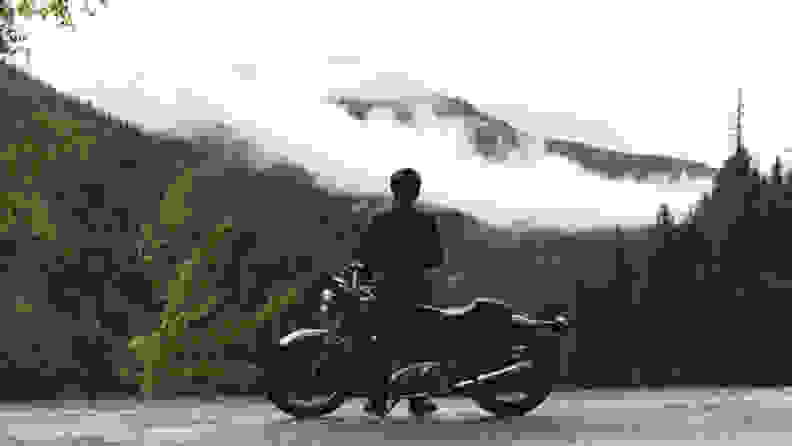 Worth watching for the scenery alone, One Week is a touching road movie that offers a picture-perfect depiction of the vast expanses of the Canadian countryside. The film tells the story of Ben (Joshua Jackson), who, after being diagnosed with terminal cancer, goes on an epic motorcycle road trip across Canada. The film is a love letter to the Great White North with its combination of glorious vistas and an all-Canadian soundtrack.

Watch One Week on Amazon Prime Video
13. Les Boys (The Boys)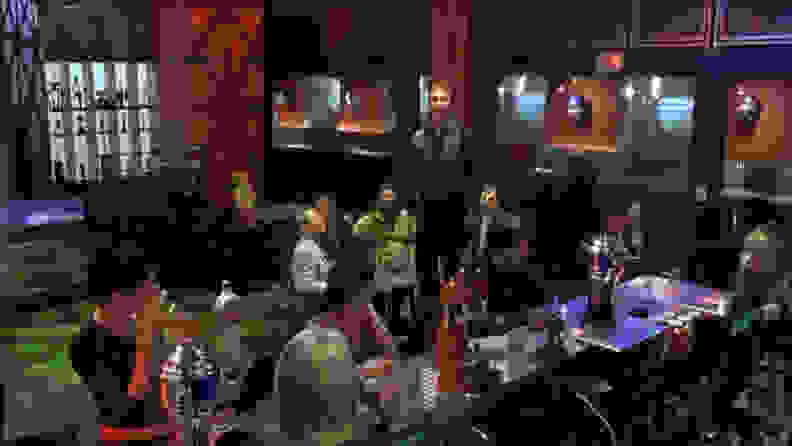 Essentially The Mighty Ducks but with adults instead of children, Les Boys is a French-Canadian sports comedy about the trials and tribulations of a low-level hockey league in Quebec. While it's largely unknown outside of Canada, the film is wildly popular in Quebec and spawned several sequels and a TV show.

Watch Les Boys on ICI
14. Bon Cop, Bad Cop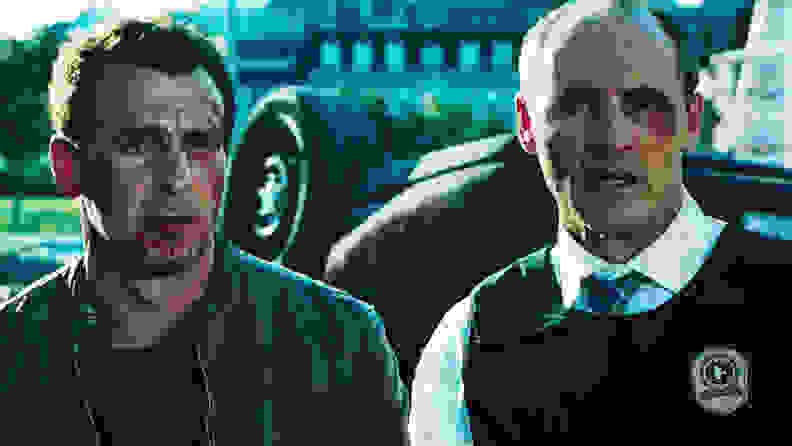 While it's by no means a great movie Bon Cop, Bad Cop is a least a whole lot of fun. In this aggressively Canadian bilingual buddy-cop action film, a by-the-numbers Toronto detective joins forces with a rough Montreal cop to solve a series of hockey-themed murders. While the buddy-cop shenanigans are fairly rote by genre standards, the film draws most of its humour from English and French Canadians' cultural and linguistic differences. This dynamic more than the over-the-top action, gives the film its uniquely Canadian identity.

Watch Bon Cop, Bad Cop on Netflix
15. Goon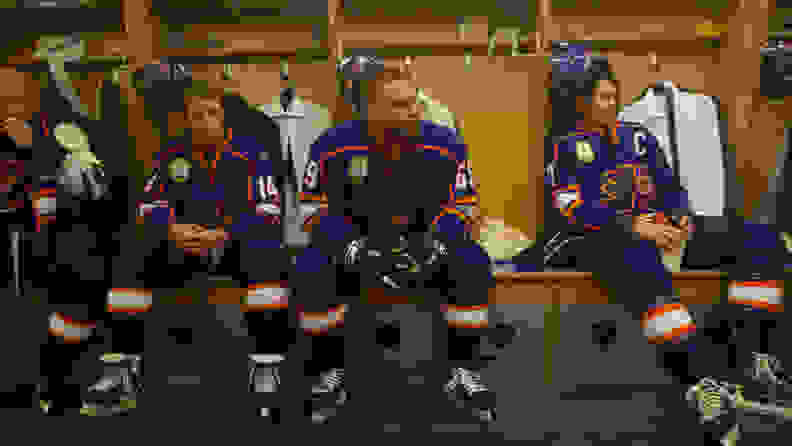 A film for lovers of both Canada and hockey, Goon is a surprisingly sweet and thoughtful comedy that tells the story of an enforcer (played by Sean William Scott) of a minor-league hockey team. Goon has developed a fair bit of a cult following in the decade since its release and even garnered a sequel (Goon: Last of the Enforcers).

Watch Goon on Netflix

Watch Goon: Last of the Enforcers on Netflix
The product experts at Reviewed have all your shopping needs covered. Visit Reviewed Canada for all the latest reviews, recommendations, buying guides, and coverage of all the best products available in Canada.
Prices were accurate at the time this article was published but may change over time.