Streaming
15 TV shows you didn't realize were filmed in Canada
The best TV shows shot in Hollywood North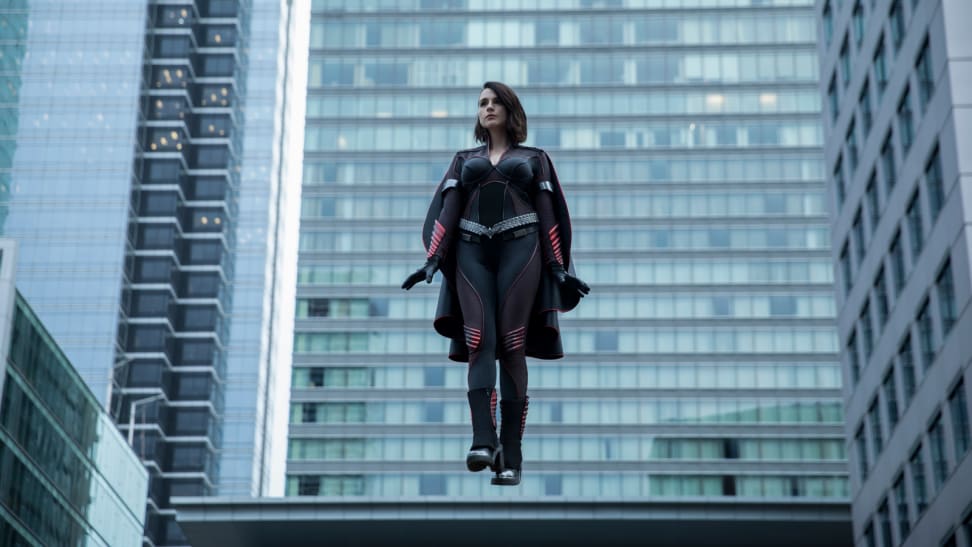 Credit: Jasper Savage / Amazon Studios
There's a reason they call Canada, specifically Vancouver and Toronto, "Hollywood North:" there are movies of all kinds that have been, and continue to be filmed, in the beautiful country. In fact, there are numerous films that you might not even realize were filmed in Canada, from Chicago to The Incredible Hulk. And there are also great television series that were, and continue to be, filmed in the Great White North as well.
Canada is an appealing filming location for Hollywood studios partly thanks to generous tax breaks and exchange rates that work in their favour. But more importantly, it's the gorgeous scenery of a city like Vancouver, the versatility and fast-paced feel in downtown Toronto, and the gorgeous countryside that makes the Great White North a perfect setting for TV shows.
So which TV shows were filmed in Canada? While some local shows like Workin' Moms, Kim's Convenience, and Trailer Park Boys are obvious, there are plenty of surprising TV shows that are filmed right here in Canada.
1. The Handmaid's Tale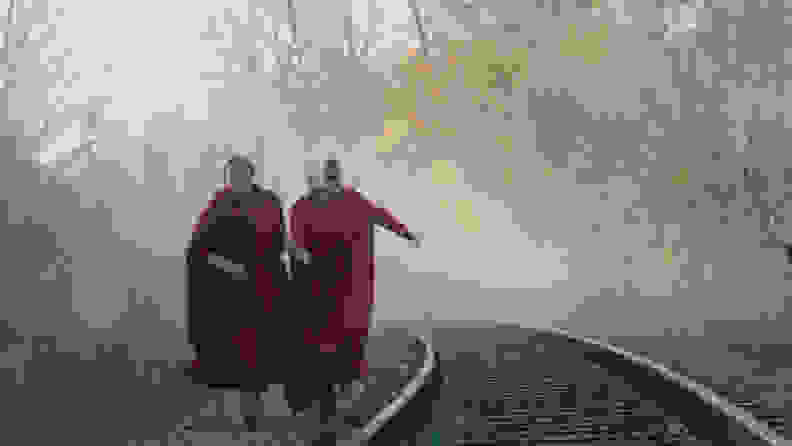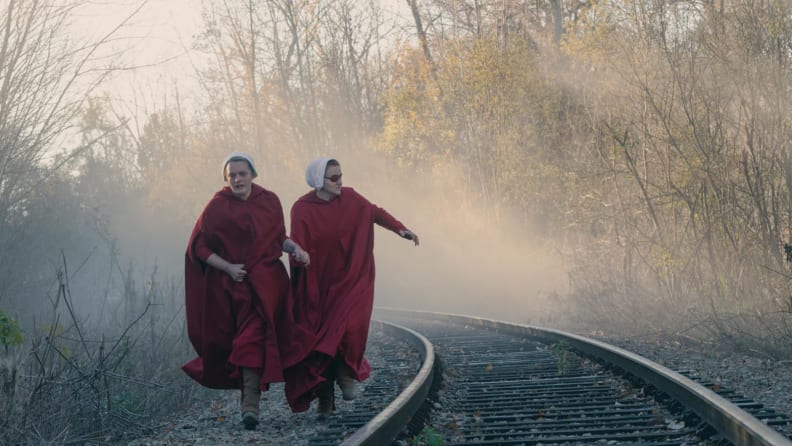 It's fitting that a series based on arguably the most famous novel by Canadian author, Margaret Atwood, would be filmed in Canada. Coincidentally, in the show, Canada acts as a safe refuge from the totalitarian Republic of Gilead. In any case, filming for The Handmaid's Tale took place throughout Toronto, including studios and other locations. City Hall is often used to depict a government building in Washington. Several venues are used frequently in Cambridge, Ontario, including the Main Street bridge and the Presbyterian church. The Waterfords' home is actually in Hamilton, Ontario. The night June spent in Jezebel's was in the Fairmont Royal York Hotel, and that iconic stoning scene took place in Coronation Park in Oakville, Ontario. Other cities where filming has taken place include Oshawa, Mississauga, and Vaughan.


Watch The Handmaid's Tale on Crave
2. The Boys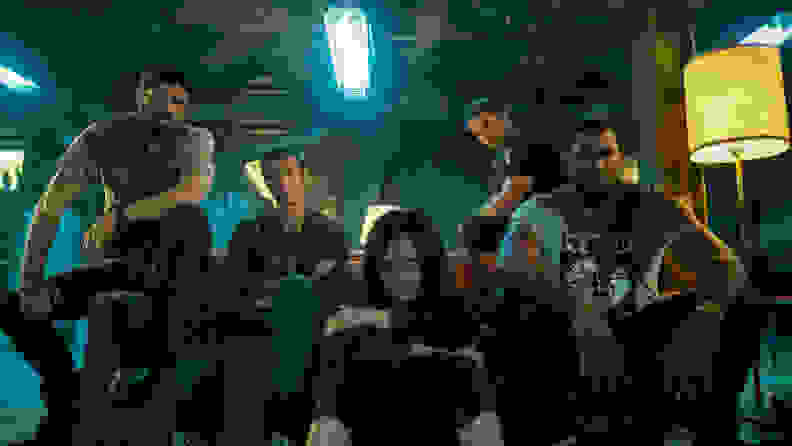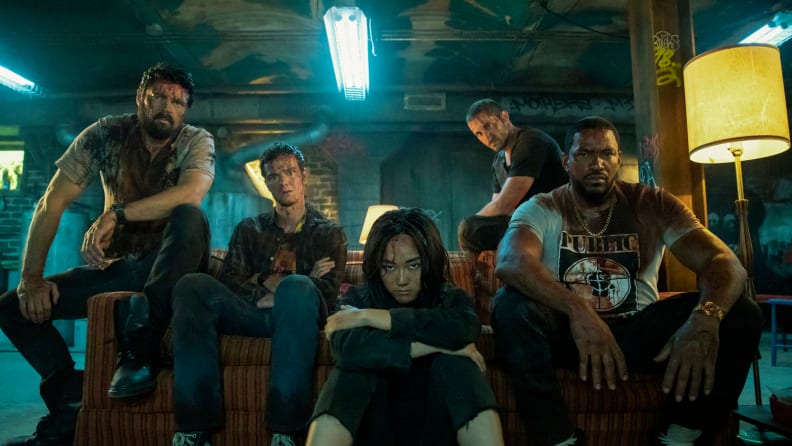 Chances are that any Torontonian watching the hit series The Boys has noticed a familiar landmark or two in the background. Despite being set in New York, the series is filmed entirely in the Toronto area. Vought International is Roy Thomson Hall, a popular concert venue located in the entertainment district of the bustling city. (Though it has been visually altered to look larger than it is.) A store in East York, located just outside of downtown, is the home for the electronics store where Hughie worked in the first episode. Yonge-Dundas Square is where Hughie and Billy meet, though it is also digitally altered to look like Times Square. And that iconic race event between A-Train and Shockwave? That took place in Hamilton, about an hour outside of Toronto, at a location named – aptly for Canada – Tim Hortons Field stadium. Other Greater Toronto Area (GTA) cities feature as well, including Etobicoke, Mississauga, and Oshawa's Parkwood Estate, a location featured in plenty of movies and TV shows, from X-Men to Billy Madison.


Watch The Boys on Amazon Prime Video
3. Orphan Black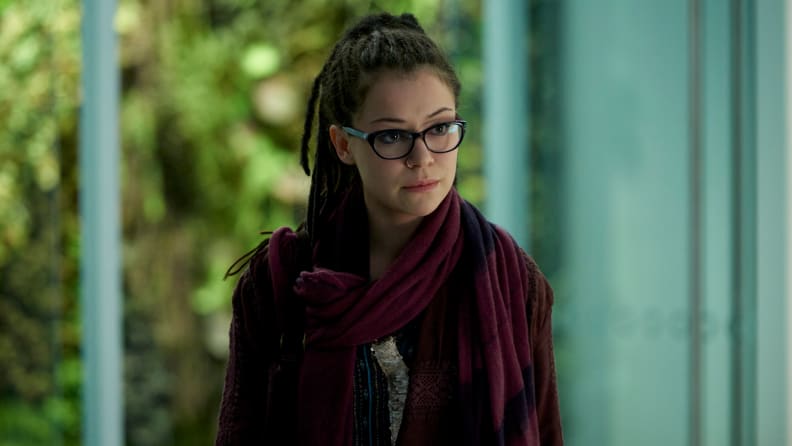 Anyone from Toronto can instantly recognize the iconic streets and landmarks in various scenes of this sci-fi series, which saw Tatiana Maslany brilliantly playing multiple clones. Huxley Station is, not surprisingly, Toronto's Union Station, while the alley behind Felix's Loft is a street called McDougall Lane on the corner of Queen and Spadina, right in the heart of downtown. The Loft itself is on popular Queen Street West. The Dyad Institute is actually Bridgepoint Health Hospital, while the New Older Prolethean Ranch is Scotsdale Farm. Some locations retained their real name, like the Green Acres Motel, Riverside Dental, and Cheltenham General Store, all of which really exist. If there's a hotspot location in downtown Toronto, chances are it featured in this long-running series at some point.


Watch Orphan Black on Crave
4. Schitt's Creek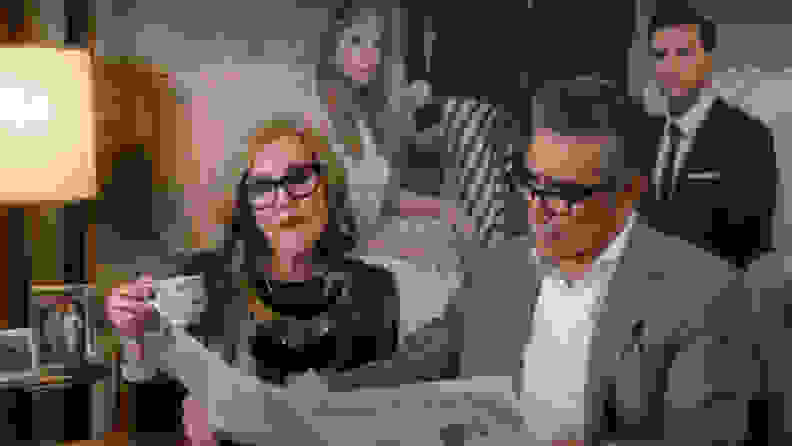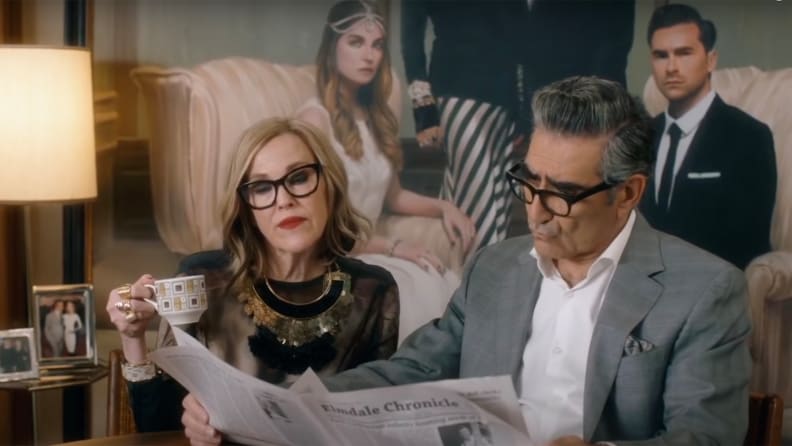 Schitt's Creek is arguably, the least surprising entry on the list, considering the show is so deeply and famously Canadian. But where exactly was the show filmed? Schitt's Creek was filmed in a small city about an hour outside of Toronto called Orangeville, Ontario. The actual Rosebud Motel can be found there and has even become a destination for tourists and locals to take photos. Much of the interior shots were filmed in Pinewood Studios in downtown Toronto. Meanwhile, Unionville, Ontario, about a half-hour outside of downtown, is home to the Blouse Barn. A little town of just 600 residents called Goodwood, Ontario is where Rose Apothecary is located, along with the gas station, town hall, graveyard, and store exteriors and street views.

Watch Schitt's Creek on Amazon Prime Video
5. Star Trek: Discovery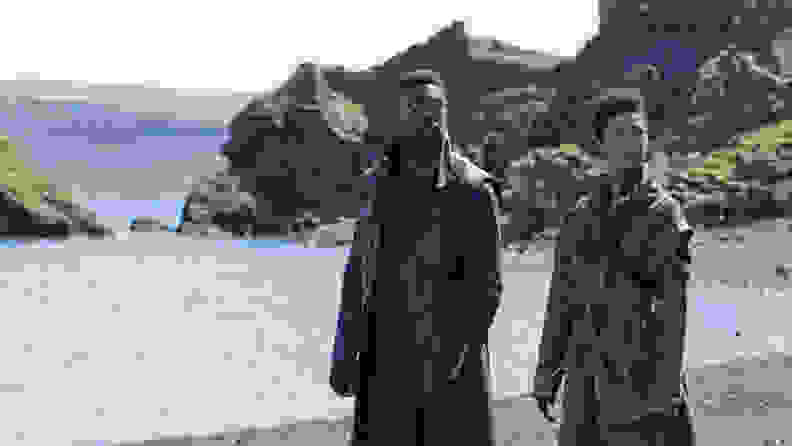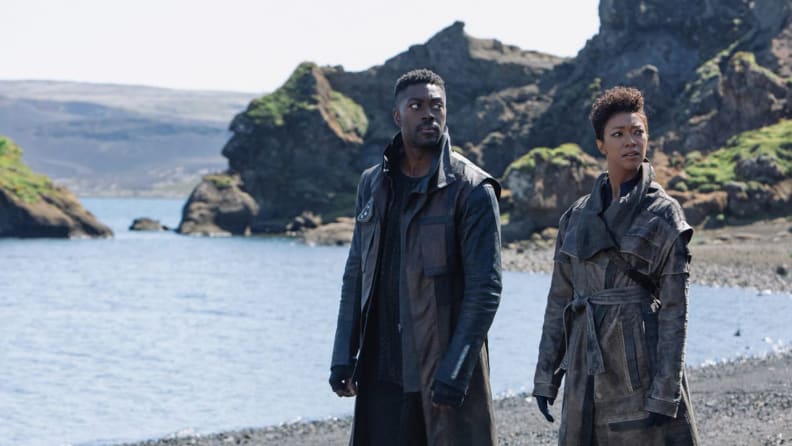 This series, the seventh installment in the Star Trek franchise, was filmed in several locations throughout Canada, Iceland, and Jordan. In Canada, shooting locations included Toronto and Hamilton. In a flashback scene to the Vulcan Science Academy, the actual backdrop is the Aga Khan Museum in Toronto. The Hilton Falls Conservation Area, about 45 minutes outside of Toronto, features heavily when Michael, Saru, and Ash travel through a forest only to get attacked by a blue haze. Bluffer's Park in Scarborough, Ontario (known to locals simply as "The Bluffs") is a suitably dramatic setting for the scenes set at the Kelpien Village.

Watch Star Trek: Discovery on Crave
6. Virgin River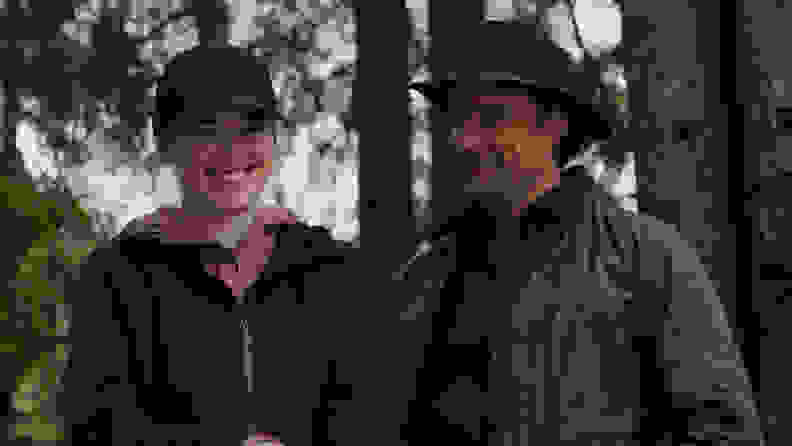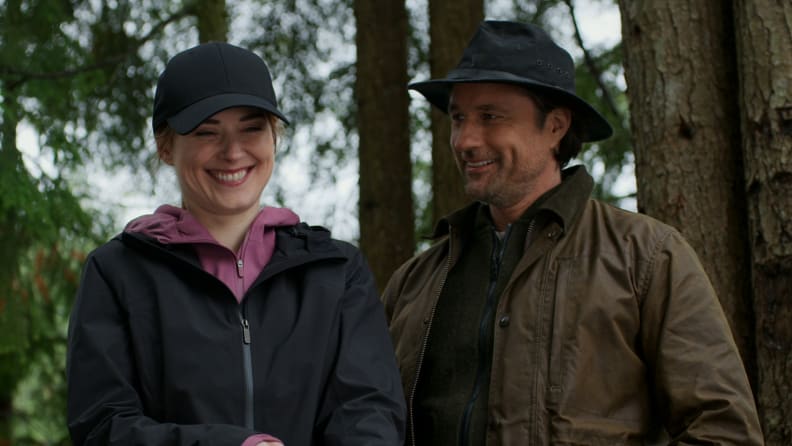 Now in its third season, this romantic drama about a woman who leaves her sordid past behind to start anew in a small town is filmed in Vancouver. Some of the locations that residents and those familiar with the area might recognize while watching the show include Snug Cove on Bowen Island, Burnaby Fraser Foreshore Park, and Samz Pub in Port Coquitlam.

Watch Virgin River on Netflix
7. The Umbrella Academy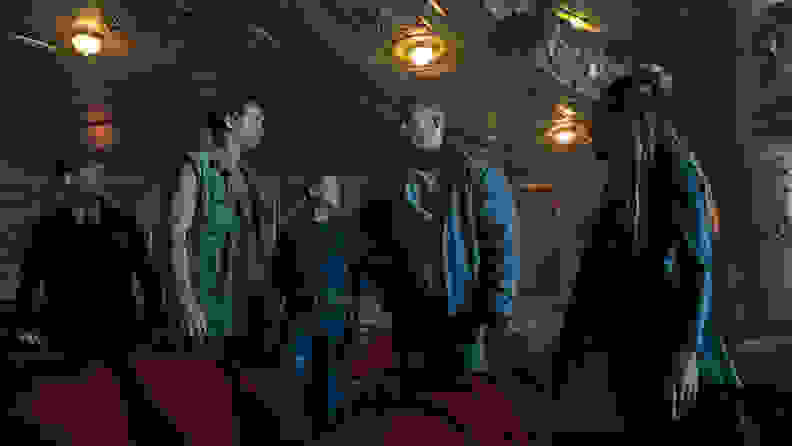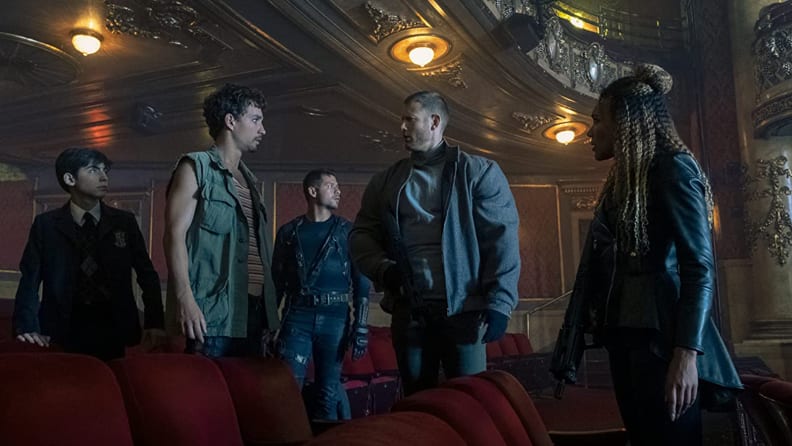 The scenes you see in this dark and gloomy superhero series are all from downtown Toronto, with filming taking place in known destinations like Elgin Theatre on Yonge St., Queen Street East (a buzzing and trendy neighbourhood), and the University of Toronto. The city's beautiful Allan Gardens served as the location for many outdoor scenes, including that pivotal moment between Luther and Allison Hargreeves.

Watch The Umbrella Academy on Netflix
8. The 100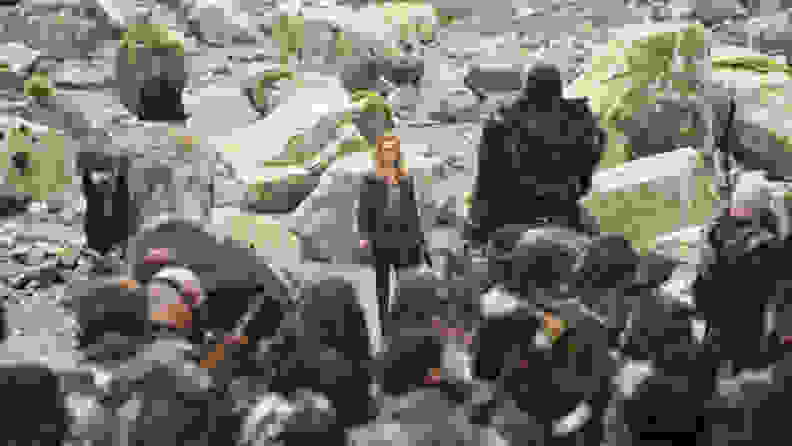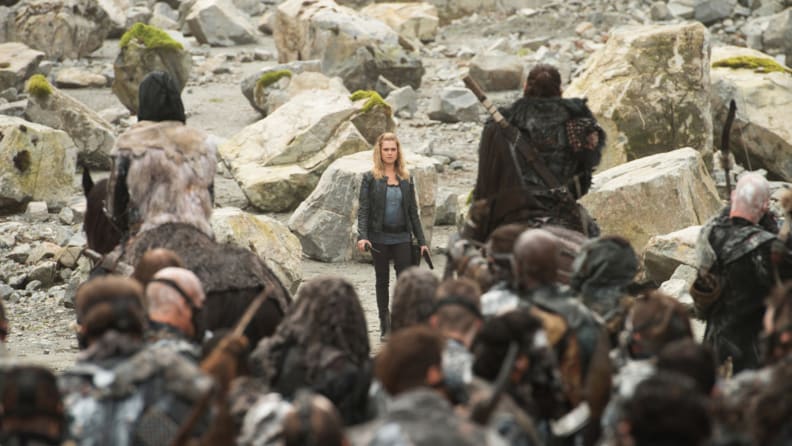 Thanks to clever set design and lighting, the beautiful city of Vancouver in BC provides the dark and gloomy backdrop for this post-apocalyptic series about a group of teenage criminals. Other locales where filming has taken place in the area include North Vancouver, the Seymour Mainline, and Langley, BC.

Watch The 100 on Netflix
9. Once Upon A Time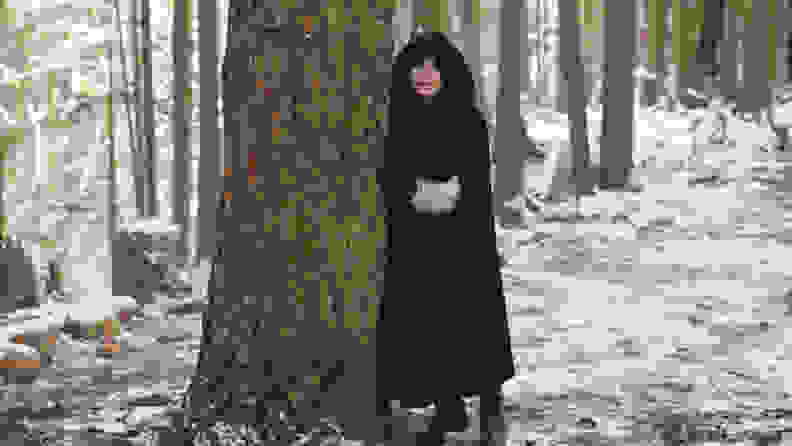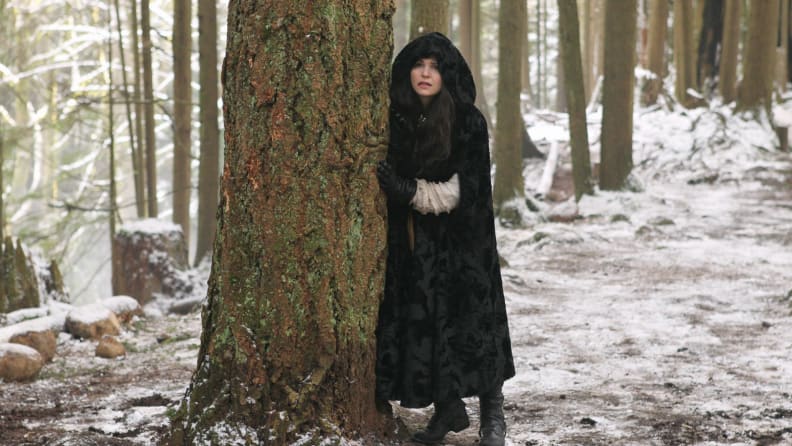 Once again, British Columbia is the locale for filming. This series, based on classic fairy tales with characters reimagined in modern times, was filmed in its entirety in a town just outside of Vancouver called Steveston. Pretty much all buildings seen on the actual show can be found in Steveston, including Granny's Diner, The Dock, and Gold's Pawn Shop. Visit the town, and you can even enjoy a full tour and pick up some souvenirs from the gift shop to take home for posterity.

Watch Once Upon A Time on Netflix
10. Supernatural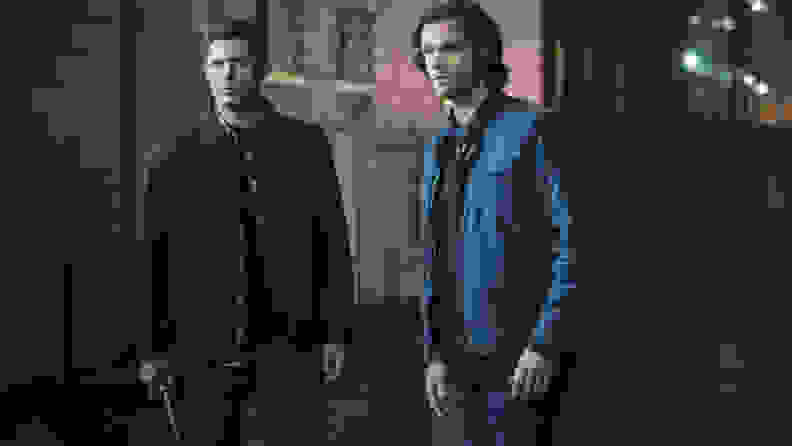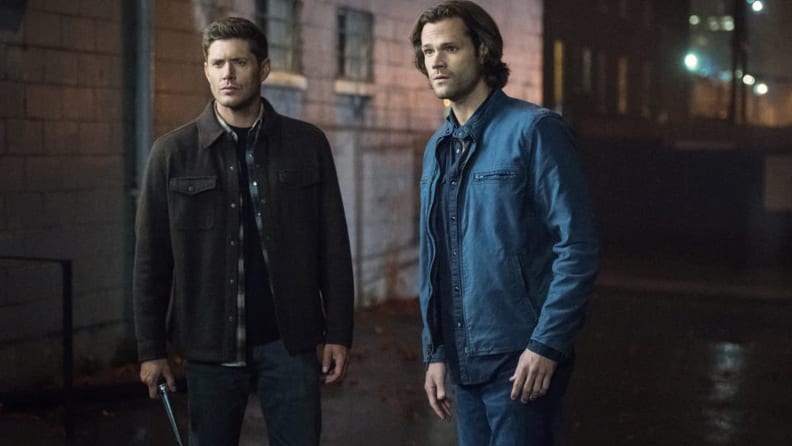 Like so many other series, filming for Supernatural takes place in British Columbia, specifically in Buntzen Lake, about 45 minutes outside of Vancouver. Additionally, filming for the show has taken place throughout Vancouver and surrounding areas and specific venues, such as within the University of British Columbia.

Watch Supernatural on Amazon Prime Video
11. Suits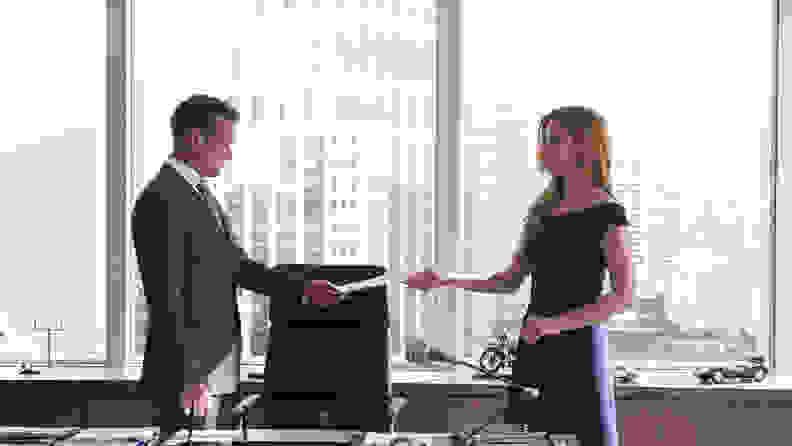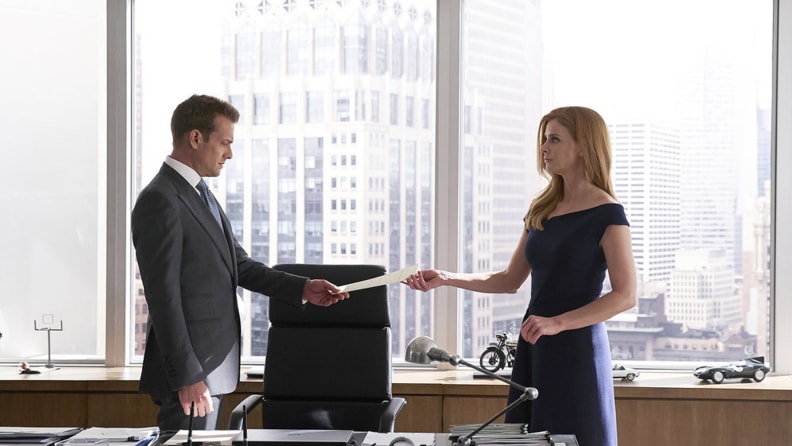 Considering that Toronto is often considered Canada's version of Manhattan, New York, it's no surprise that many movies and TV series that portray Wall Street or the busy downtown metropolis of New York City often use Toronto as the actual backdrop. The New York-based law firm depicted on the show is in downtown Toronto. The Plaza where Rachel planned her wedding was the Fairmont Royal York hotel downtown. Plenty of other recognizable buildings, streets, and landmarks can also be seen as Mike and Harvey walk down the street discussing their latest case.

Watch Suits on Netflix
12. A Series of Unfortunate Events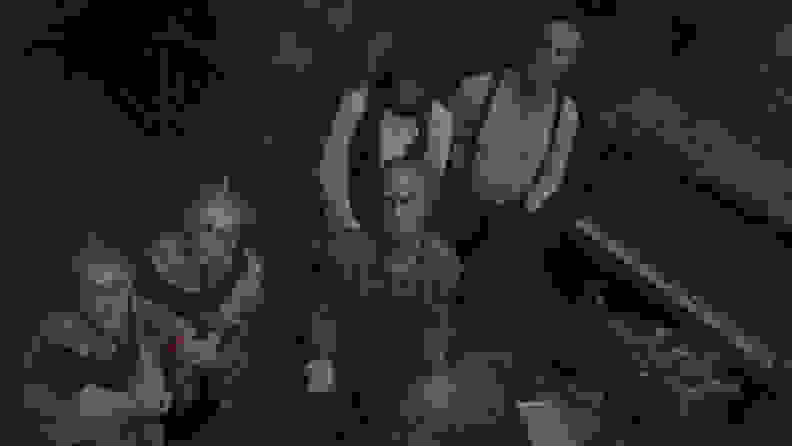 Some of the filming for this series took place in Vancouver, so it's no surprise that Neil Patrick Harris, who played the terrifying Count Olaf, temporarily relocated his family there during production. While many scenes were shot at Paramount Studios in California and some in Wilmington, North Carolina, Vancouver was home for others. The Mulctuary Money Management, for example, was the Segal Graduate School of Business (SFU) in Vancouver. At the same time, the Grant Theatre is Vancouver's The Clutch Theatre, and the Lucky Smells Sawmill is Fraser Shipyard in New Westminster, BC.

Watch A Series of Unfortunate Events on Netflix
13. Lost in Space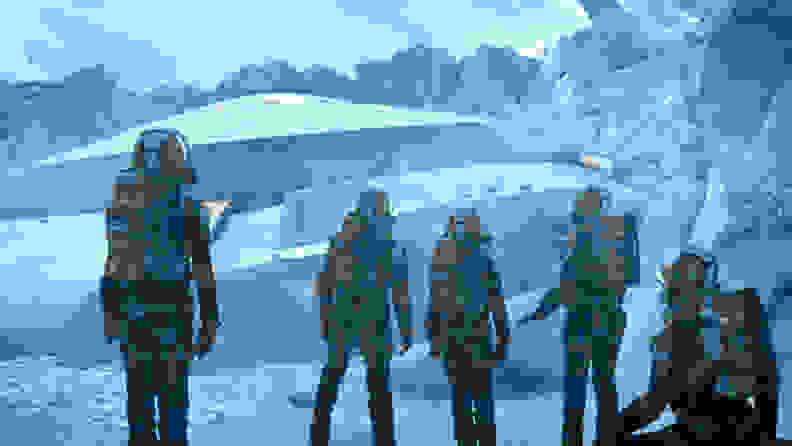 The second space-bound show on this list that's shot in Canada, Lost in Space is a modern reimagining of the classic sci-fi series from the '60s. While most of the extreme landscapes were devised using CGI effects much of the filming for the first season took place in Vancouver, while some scenes in the second season were shot in Iceland. The Drumheller Hoodoos in Alberta's badlands provided the bizarre setting for one of the alien landscapes. Meanwhile, some snowier scenes were shot in Brohm Ridge and Mount Garibaldi, close to Alice Lake in Squamish, BC. Much of the filming, however, took place in North Vancouver's Lower Seymour Reserve.

Watch Lost in Space on Netflix
14. Prison Break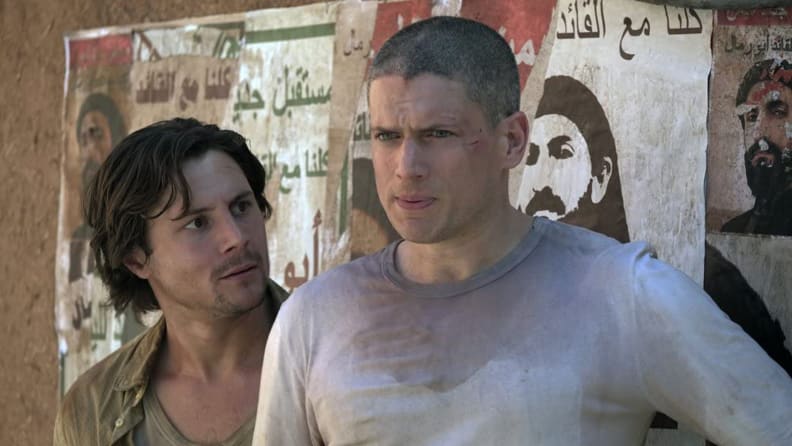 The recent revival of this hit series was filmed, in part, in Vancouver, BC. The Yemen prison —where much of the series takes place—is a studio set at Bridge Studios in Burnaby, BC. Filming for the mid-season train station shoot-out took place near the vintage wagons located at Vancouver's Pacific Central Station. The Middle Eastern coffee restaurant? That was the Chinese J.B.'s Sandwich Bar in Vancouver, while an opening scene was filmed at the Vancouver International Airport. Other shooting locations in and around Vancouver include the Eagle Harbour Yacht Club, City Hall, the Anvil Centre, and the Justice Institute of British Columbia.

Watch Prison Break on Netflix
15. Riverdale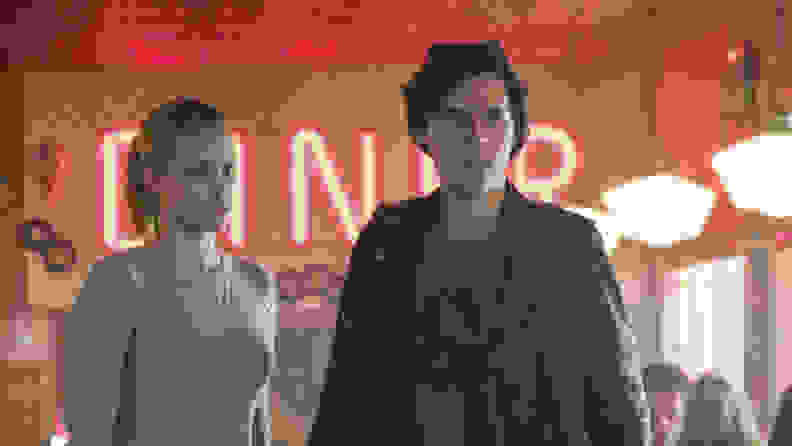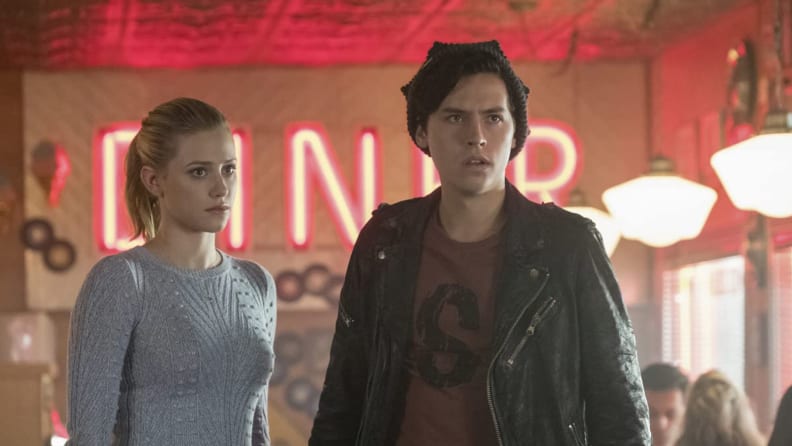 Pop's Chock'Lit Shoppe is a crucial setting in this dark take on the Archie Comics characters. The local diner acts as a hub where the kids congregate to come up with their next elaborate scheme or just chill with a burger and milkshake. Rocko's Family Diner in Mission, British Columbia, doubles as Pop's in the series pilot. Pop's is just a set built in a parking lot in Langley, BC in subsequent episodes. Riverdale High School, meanwhile, is Lord Byng Secondary School, with filming also having taken place at Burnaby Mountain Secondary School and John Oliver Secondary School. Other filming locations include Bear Creek Park in Surrey and Alouette Lake.


Watch Riverdale on Netflix
The product experts at Reviewed have all your shopping needs covered. Visit Reviewed Canada for all the latest reviews, recommendations, buying guides, and coverage of all the best products available in Canada.
Prices were accurate at the time this article was published but may change over time.