Streaming
Where to watch all the best Emmy nominated shows in Canada
Catch up on the best TV of the year before the big event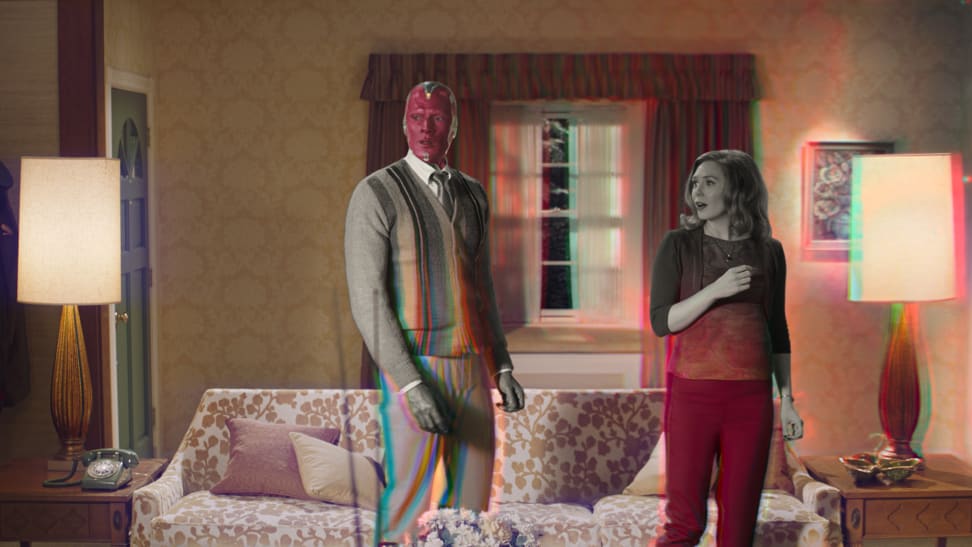 Credit: Disney+ / Marvel Studios
The Emmys are just around the corner and If you're like me, you might try and binge-watch as many of the nominated series before the big awards ceremony. Or perhaps, once the Primetime Emmy Awards are over, you might be curious to see what all the fuss was about for some of the winning shows. Looking for how you can watch some of the top-nominated series? Thankfully, all of them can be streamed in Canada.
The Crown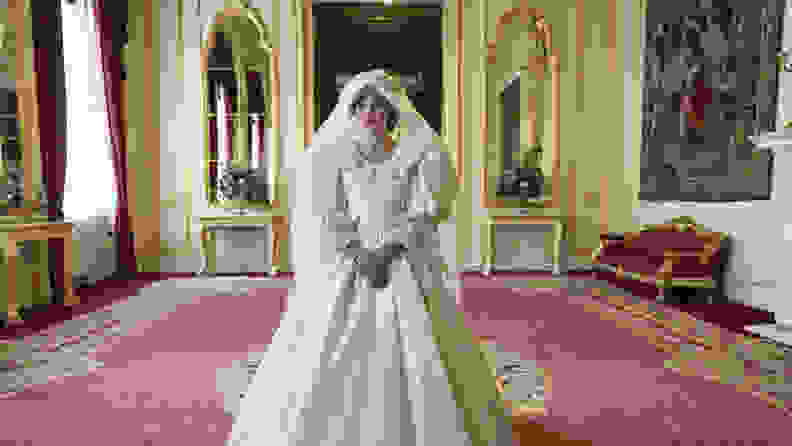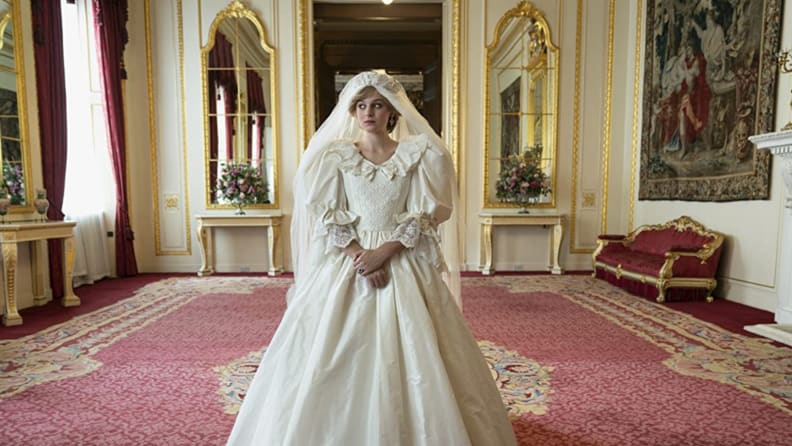 With several nominations under its belt for both acting and Outstanding Drama Series, The Crown is holding strong as the series gears up for its fifth and final season, set to air in 2022. Telling the story of Queen Elizabeth II's rise to power and reign throughout the decades, the series has been lauded for its accurate portrayal of some of the biggest stories in Royal Family history, as well as major political events. The showrunners made the bold choice to recast the roles as the characters age which adds a welcome touch of realism to the regal show. The much-lauded season 4 introduced the characters of Lady Diana Spencer, played by Emma Corrin and Gillian Anderson as Margaret Thatcher, both of whom are among the many actors who have been nominated for their roles.

Watch The Crown on Netflix
WandaVision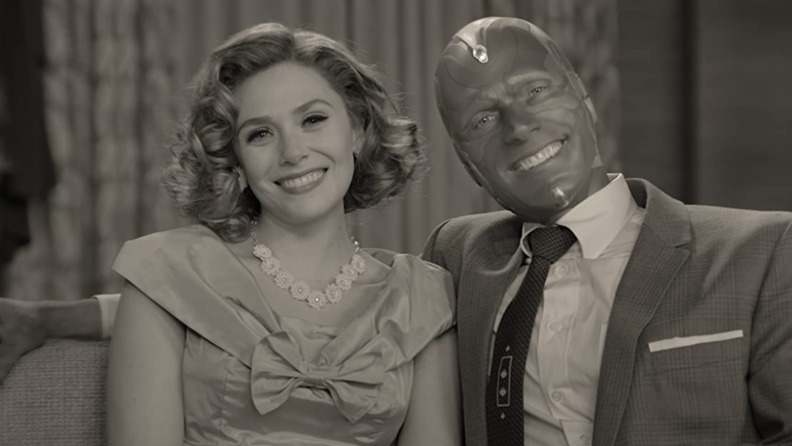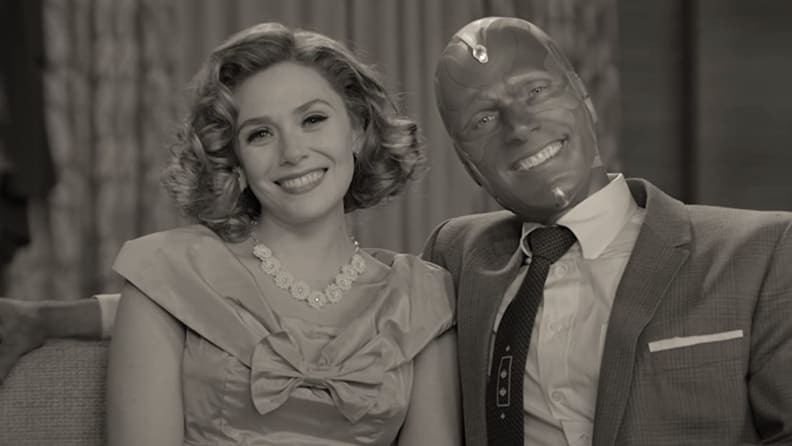 Breaking the traditional sitcom mould, WandaVision was the first of the Marvel Cinematic Universe's (MCU's) foray into TV series that continues the stories of several characters from the MCU movies. This one centers on the characters of Wanda Maximoff (Elizabeth Olsen) and Vision (Paul Bettany) trying to integrate into civilian life, using popular sitcoms from every decade to understand the typical American family. The entertaining and unique concept and the story made the series a must-watch for any Marvel fan. Both main actors are up for awards, along with many others for the show.

Watch WandaVision on Disney+
I May Destroy You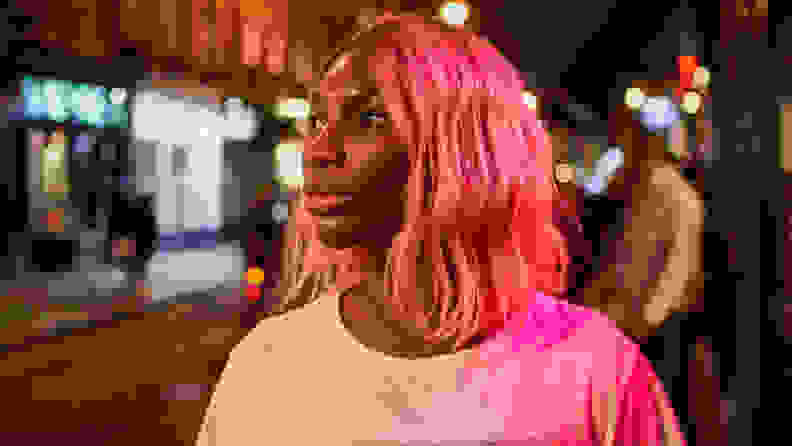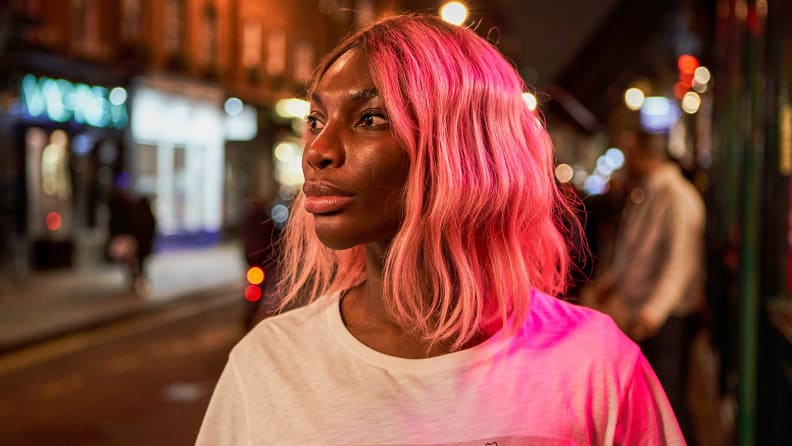 A topical series with an important message, Michaela Cole, who also wrote, created, and directed the British drama, portrays Arabella, a woman trying to piece her life back together after being raped. While she cannot recall the events of the evening, she can't shake the traumatic events as flashbacks continue to haunt her. It doesn't help that she's a talented writer working on a deadline and living in the public eye. The series is up for several Emmys, including Cole as Lead Actress and Outstanding Limited or Anthology Series.

Watch I May Destroy You on Crave
The Queen's Gambit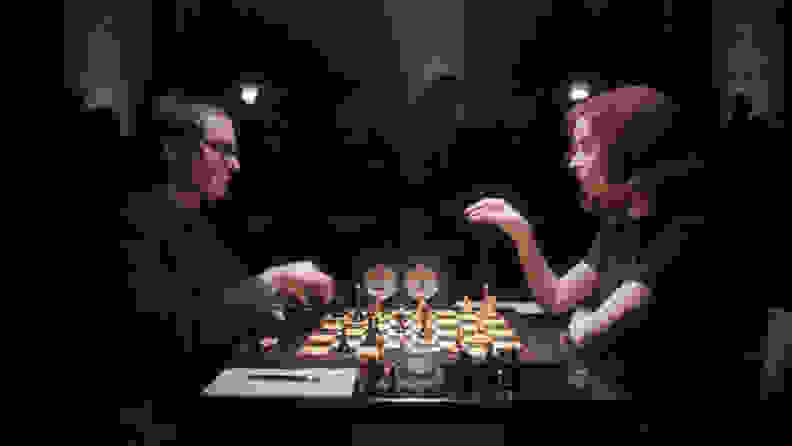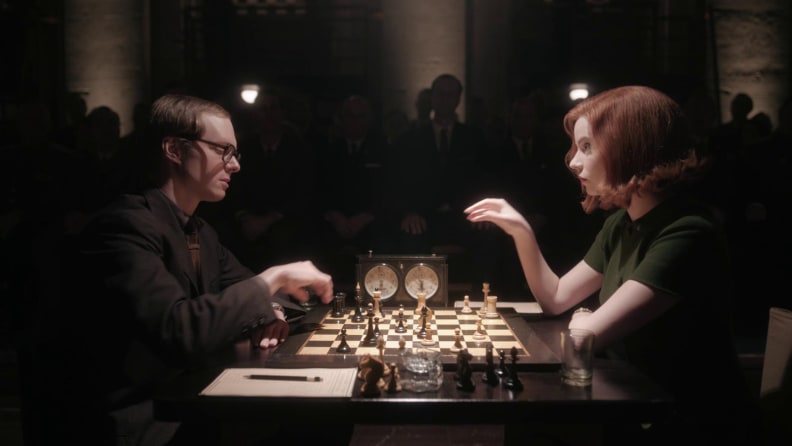 The Queen's Gambit is a melding of the calm, cool, and collected world of chess with a drug and alcohol-addicted young orphan female prodigy who finds herself obsessed with the game. While Beth (Anya Taylor-Joy) continues her quest to becoming world champion, shocking the male-dominated chess world as she racks up win after win, she must also fight her own personal demons. Based on the Walter Tevis novel of the same name, the coming-of-age period drama has received a total of 18 Emmy nominations, including Outstanding Limited or Anthology. Earlier this year, the series won a pair of Golden Globes, including one for Taylor-Joy.

Watch The Queen's Gambit on Netflix
Mare of Easttown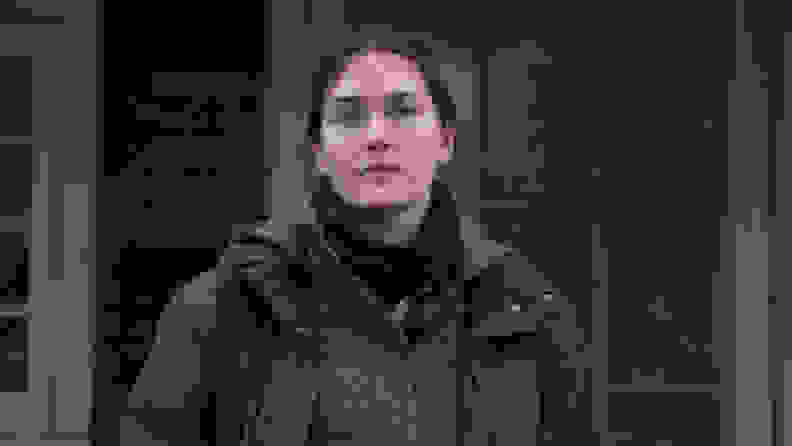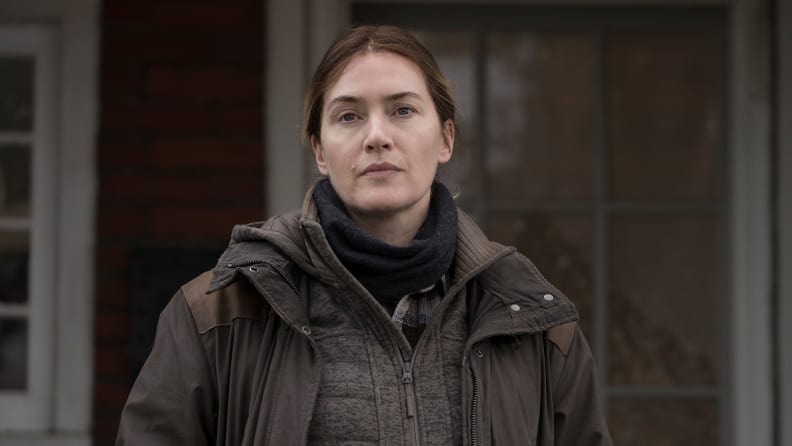 Oscar-winning actor Kate Winslet pivots to television in this crime drama about Mare Sheehan, a detective investigating the murder of a woman in a suburban town of Philadelphia. Mare, however, questions her skills as a detective after being unable to solve a year-old case of a missing young girl. Meanwhile, her troubled personal life presents its own challenges, including a divorce, the suicide of her son, and a custody battle with her drug-addicted former daughter-in-law for her grandson. The series has received several nominations for everything from casting and writing to acting for Winslet, Evan Peters, and others.

Watch Mare of Easttown on Crave
Ted Lasso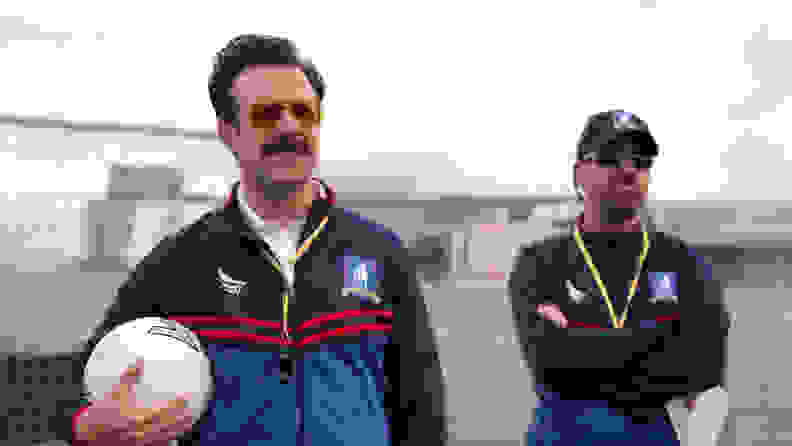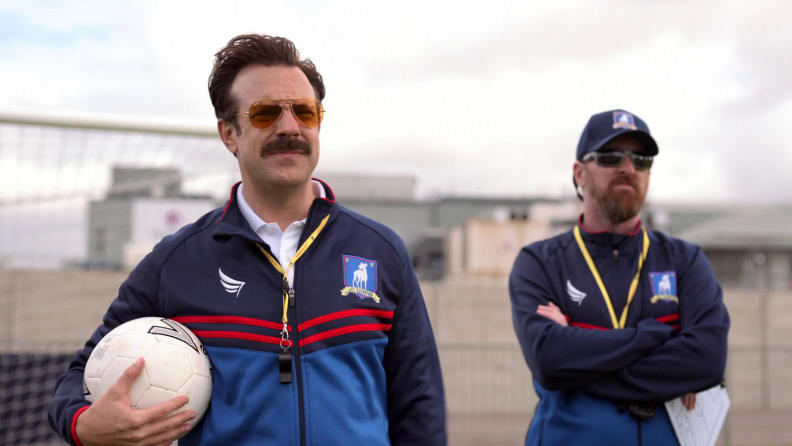 Upbeat, positive, and totally Kansas, Ted Lasso (Jason Sudeikis) attracts the attention of the owner of a football team in England, who commissions him to coach, hoping he'll be just the embarrassment she needs to get back at her ex-husband. Lasso knows little to nothing about soccer but his passion, confidence, and gregarious nature make up for any lack of knowledge. However, the less-than-warm welcome from the English fans and team members means Lasso will have to work hard to prove himself up for the challenge. It's just the heartwarming show society needs right now, with superb acting and wonderful writing. So, it's no surprise that the series is up for 20 Emmy nominations, including one in every major acting category.

Watch Ted Lasso on Apple TV+
Hacks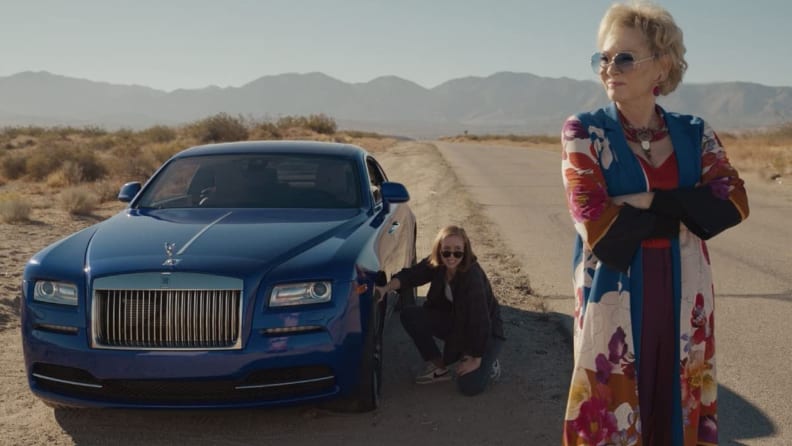 Jean Smart is up for an Emmy for her lead role in this comedy-drama as Deborah Vance, an ageing comedy icon who is a mainstay in Las Vegas who teams up with a Gen-Z comedy writer. While Deborah is having difficulty keeping her material relevant for a new generation, Ava (Hannah Einbinder) needs help renewing her image after posting an insensitive Tweet and being "cancelled" by society. It's an unlikely pairing that perfectly demonstrates generational differences in hilarious and heartwrenching fashion.

Watch Hacks on Crave
The Handmaid's Tale
Based on the novel by famous Canadian author Margaret Atwood, The Handmaid's Tale is a dystopian tale about a totalitarian, religious regime. The Republic of Gilead believes that fertile women should live for one purpose: to bear children for the barren wives of commanders. One woman in particular, however, June (Elisabeth Moss), isn't afraid to speak out against the regime, no matter the cost. Interestingly, Canada is the safe haven for those who might be lucky enough to escape the oppression. Misery and suffering are ever-present in The Handmaid's Tale, making it a tough watch for some. However, it's undeniably a riveting drama and it has had recurring appearances at the Emmys since it premiered back in 2017 and is up for several awards again in 2021 for its fourth season.

Watch The Handmaid's Tale on Crave
This Is Us
This multi-generational drama, gearing up for its sixth and final season, tells the story of the Pearson family and their three children and respective families, jumping among timelines from the past, present, and future. Twists and turns keep fans guessing as they learn about the hardships and deeply emotional moments that have shaped each family member told from each one's perspective. Touching on tough topics from the death of a loved one to racism, addiction, gender identity, infidelity, careers, and more, it's one of those shows that requires a box of tissues nearby every time you watch. Members of the ensemble cast have been nominated consistently each year for acting, and the show has been lauded for everything from its writing to music and prosthetic make-up.

Watch This Is Us on Netflix
The Flight Attendant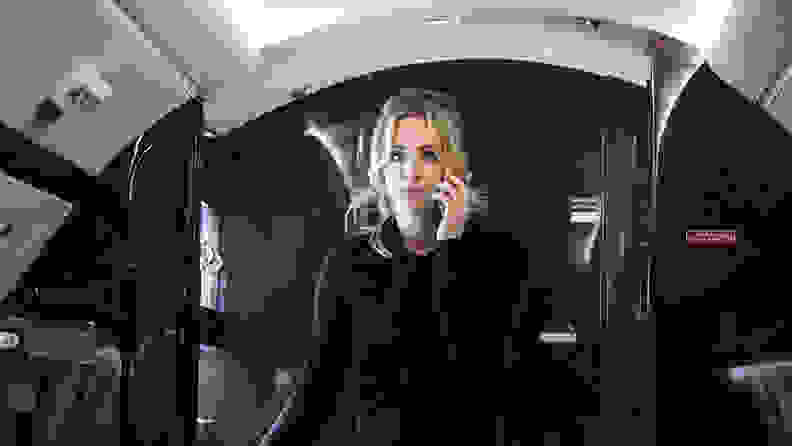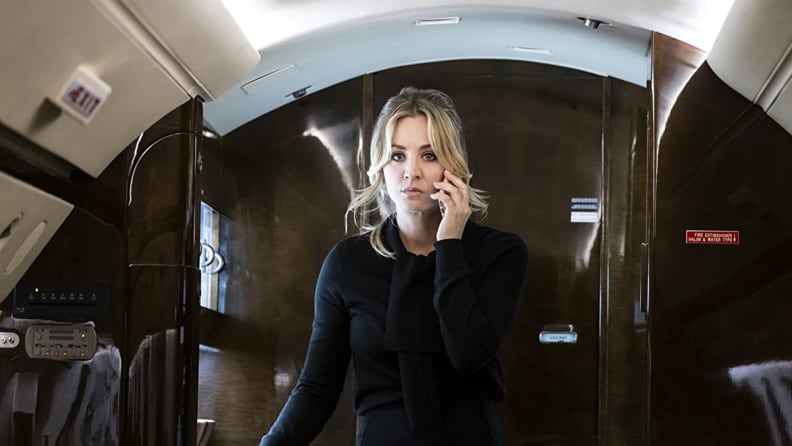 HBO's comedy-drama was a surprise hit, marking Kaley Cuoco's shift to a more dramatic role following the end of The Big Bang Theory. She plays Cassie, a reckless, alcoholic flight attendant who gets caught up in a Hitchcockian murder mystery. While attempting to thwart law enforcement, she must also try to figure out what happened in the hours between when she met a handsome stranger, and she woke up in a hotel room bed next to his dead body. With a second season forthcoming, the series, based on the Chris Bohjalian novel of the same name, is up for several Emmys this year, including Outstanding Comedy Series.

Watch The Flight Attendant on Crave
The Underground Railroad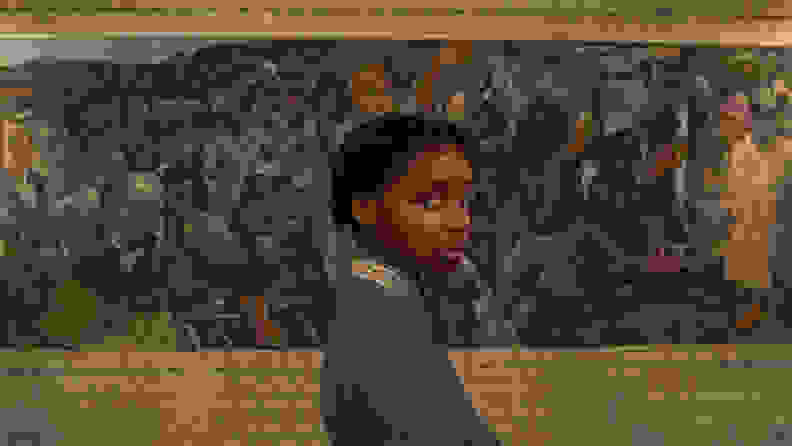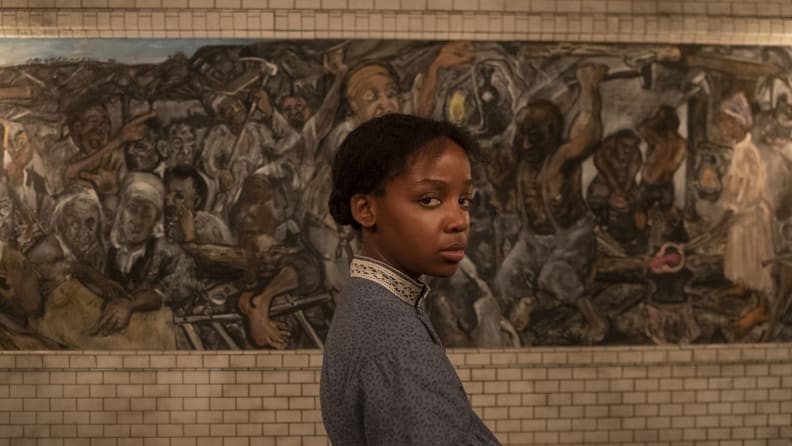 This gripping fantasy historical drama limited series based on the Colson Whitehead novel of the same name delves into an alternative history version of the southern U.S. in the 1800s, where the historical Underground Railroad is instead, depicted as an actual subterranean rail system. The story follows Cora (Thuso Mbedu), a female slave from Georgia who teams up with Caesar (Aaron Pierre) to try and make their way together to freedom. The series, which counts Brad Pitt among its executive producers, is up for several awards, including Outstanding Limited or Anthology Series.

Watch The Underground Railroad on Amazon Prime Video
The Boys
The darkly satirical Amazon show The Boys offers a cynical counterpoint to the breezy heroics of the latest MCU extravaganza. Effectively a satire of contemporary Marvel and DC heroes, The Boys explores the dark side of absolute power. In the show, Vought International manages a team of superheroes, using their skills and abilities for monetary gain and prestige and political control. Meanwhile, a team of violent and angry vigilantes hellbent on taking down Vought and everything for which it stands. With plenty of gory violence and foul language, the story, based on the DC Comics story by Darick Robertson and Garth Ennis, is not for the faint of heart.

Watch The Boys on Amazon Prime Video
Bridgerton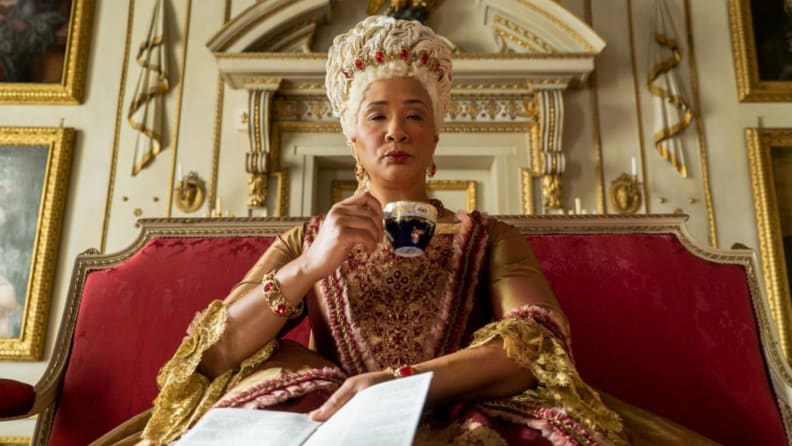 Shonda Rhimes' (Grey's Anatomy, How to Get Away With Murder, Station 19) first scripted series for Netflix was a massive hit, becoming the most-watched series ever on the streaming service. Debutantes are presented at court during the Regency era in London in the period drama. Set in the 1800s, at the heart of the story is the aristocratic Bridgerton family with narration by Julie Andrews. Based on the Julia Quinn novels, the story switches to an alternate history where people of colour are also members of Britain's high society. Bridgerton, which is up for several awards, including Outstanding Drama Series for its inaugural season, has already been renewed through its fourth season.

Watch Bridgerton on Netflix
Pose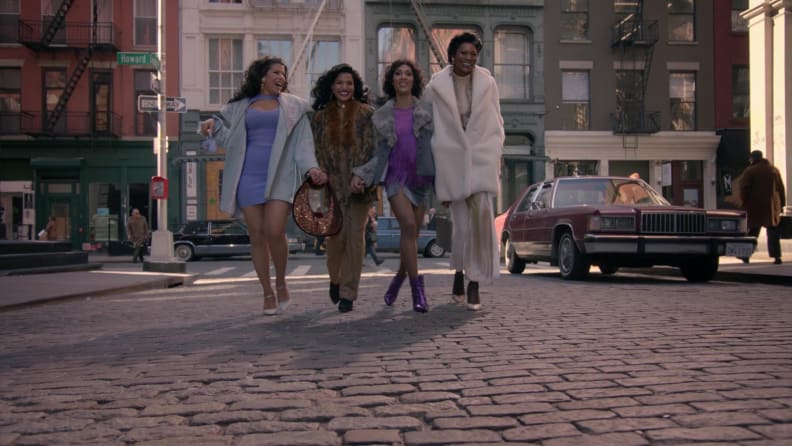 Set in the '80s and '90s, this period drama centres around the African American and Latino LGBTQ and gender-nonconforming drag ball culture. Dancers, models, and others compete in the underground culture while supporting one another as they all vie for the biggest trophies. From the minds of Ryan Murphy and Brad Falchuk (Glee, American Horror Story, American Crime Story) and Steven Canals, Billy Porter won the Emmy in 2019 for his lead role, making him the first openly gay black man to both be nominated and win in the category. He is up for the award again this year and other nominations for writing, directing, acting, and Outstanding Drama Series.

Watch Pose on FX Now Canada
Cobra Kai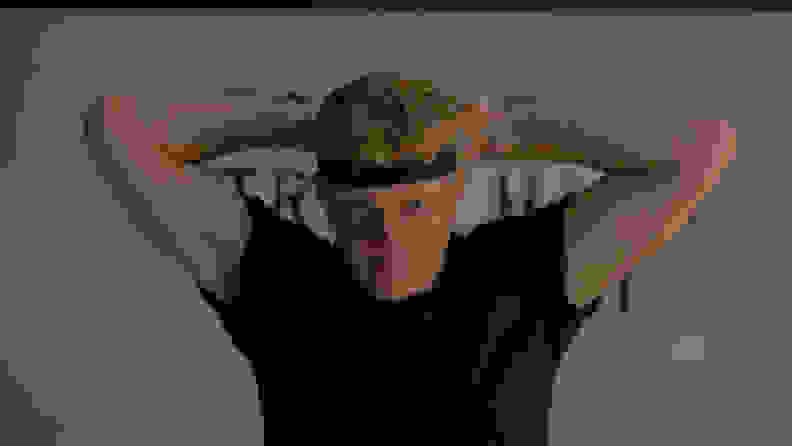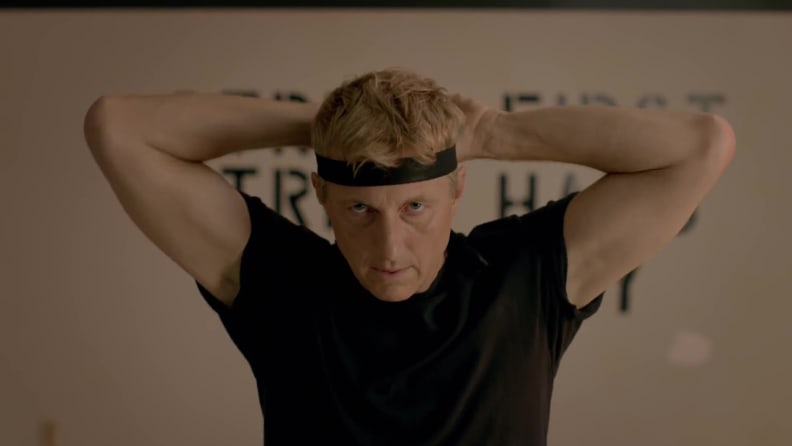 Was Johnny Lawrence the victim all along? William Zabka and Ralph Macchio reprise their roles from The Karate Kidsfilms as Lawrence and Daniel LaRusso, now adults leading very different lives. While Daniel is a successful business owner and family man, Johnny is a divorced alcoholic working odd jobs who hasn't seen his son in years. However, when they cross paths again, the bitter rivalry continues, and they decide to open rival dojos to teach a new generation of kids martial art. The series, which sees the return of several characters from the original '80s movies, is nostalgic for parents who understand the many references (flashback scenes from the movies help paint the picture as well) and entertaining for kids. After shifting from YouTube to Netflix, Cobra Kai became a cult hit. So, it's no surprise that the series, renewed for fourth and fifth seasons, is in the running for Outstanding Comedy Series.

Watch Cobra Kai on Netflix
The product experts at Reviewed have all your shopping needs covered. Visit Reviewed Canada for all the latest reviews, recommendations, buying guides, and coverage of all the best products available in Canada.
Prices were accurate at the time this article was published but may change over time.