Tech
4 great tablets for Canadian kids
Totally kid-proof tablets you can feel comfortable giving to a child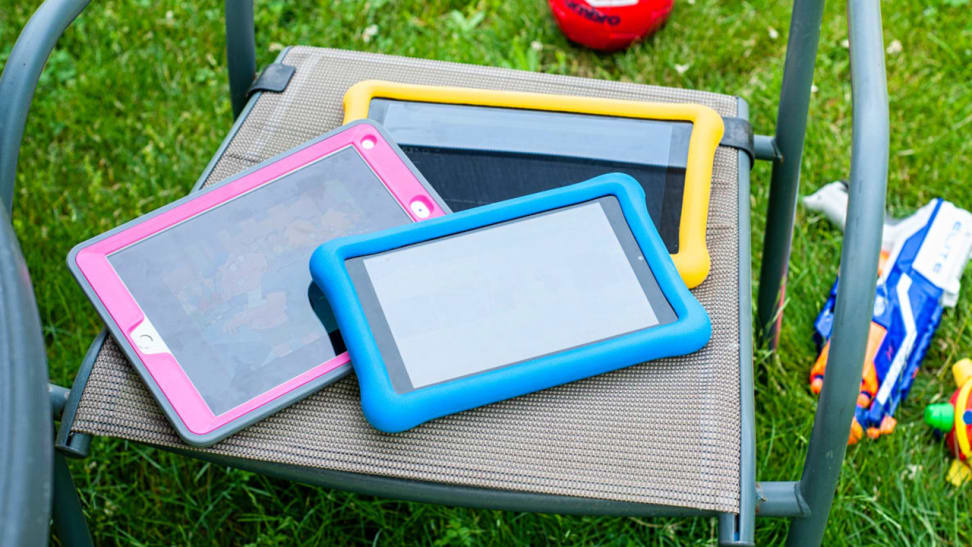 Credit:
While no parent wants their child to have too much screen time, there are a lot of educational activities kids can partake in if they have access to a tablet. They're also ideal for some fun, mindless downtime that kids (and their parents!) can enjoy. That said, preschoolers and even primary-school-aged children can be a little careless—giving them access to a premium device like an iPad, can be a recipe for disaster. Instead, it's best to get them a tablet of their own.
Our American colleagues put four different kid-oriented tablets in the hands of their children to have them thoroughly tested and enjoyed. Here's a look at their findings and links to where you can buy the tablets featured in this guide, in Canada.
1. A great choice for all ages: Amazon Fire HD 8 Kids Edition (10th Gen)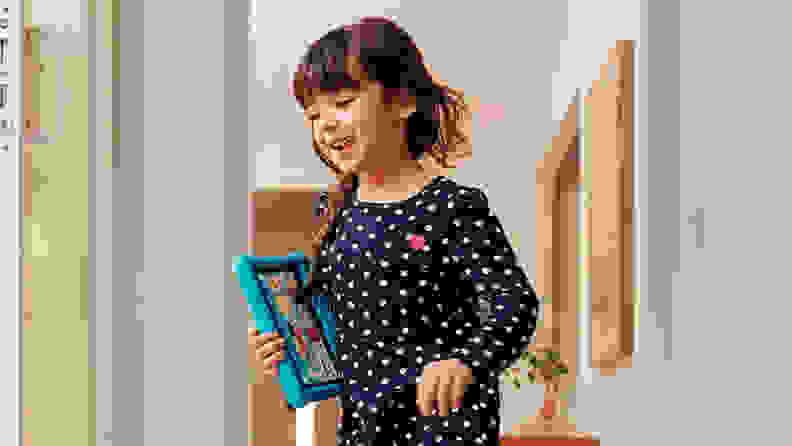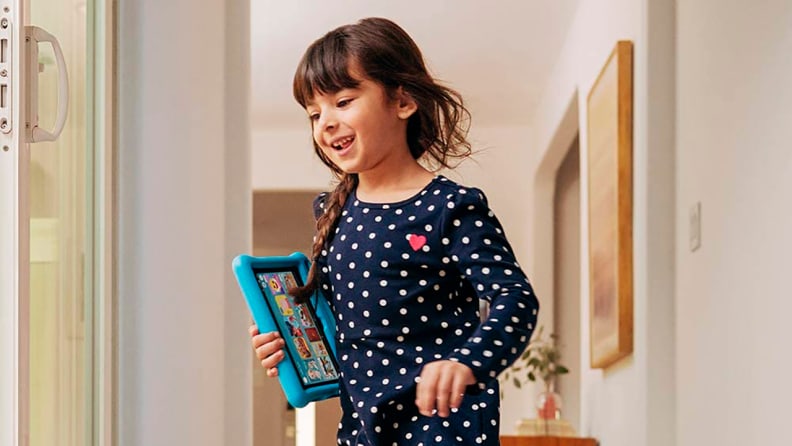 We love the Amazon Fire HD 8 Kids Edition, for a number of reasons. It's easy to set up, simple to use (during testing the kids figured it out on their own in no time), and it comes with a ton of pre-installed apps and videos that are specially curated for children. Add to this the fact that it comes protected by a rugged protective bumper case to increase the tablet's survivability and that can be used as a stand - along with the fact that Amazon offers a two-year free replacement warranty for all of its tablets - and you've got all you need to set your child on the road to e-learning and digital entertainment.
The picture and sound quality offered by this tablet are both great. What's more, its eight-inch display size is better suited to being held by tiny hands than the larger tablets offered by Amazon are. The HD 8 Kids Edition can accommodate optional microSD memory cards up to a whopping 1TB, which can be used to store an endless amount of photos, music, apps, home videos, or movie and TV show downloads from streaming sites for offline viewing. To ensure that your child only has access to the age-appropriate content you want them to see, the tablet's operating system allows parents to set a passcode that's required to access any of the device's settings, such as screen time limits and what apps, videos and webpages the HD 8 is allowed to show. When the time comes to recharge the tablet's battery, its USB-C charging port makes doing so quick and easy.
Despite the fact that the Fire HD 8 comes pre-loaded with outstanding kid-oriented content, right out of the box, Amazon has made the effort to ensure that your children won't get bored playing the same games and videos over and over again. With the purchase of the device, you'll receive a free one-year subscription to Amazon Kids+ (formerly known as FreeTime Unlimited). With Amazon Kids+, you and your children will have access to upwards of 20,000 apps, games, videos, books, as well as content from PBS Kids, Disney, and other sources. After your trial period is over, you can maintain your Amazon Kids+ subscription, starting at as low as $3.99a month.
Bottom line: this tablet was darned near perfect.
Get the Amazon Fire HD 8 Kids Edition at Amazon Canada
2. A big-screen experience: Amazon Fire HD 10 Kids Edition (9th Gen)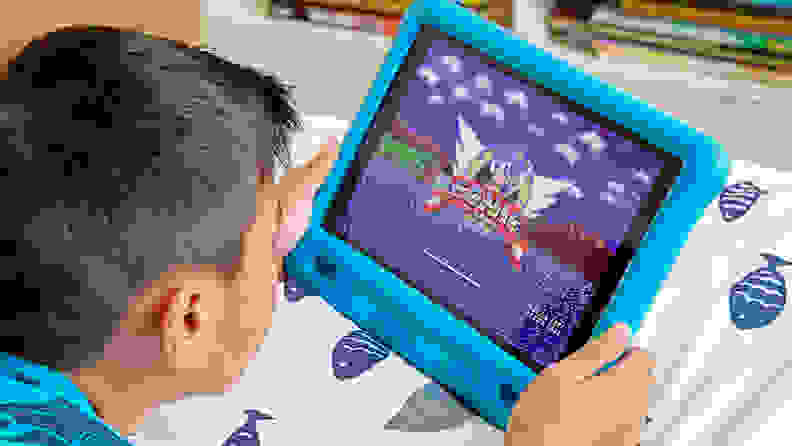 The Amazon Fire HD 10 Kids Edition is pretty similar to the HD 8, except it only has 16GB internal memory versus 32GB and can only accept optional microSD memory cards up to 512GB in capacity. It also has a faster octa-core versus quad-core processor and a larger display. This makes it a great option for older kids with bigger hands and better dexterity. As with the HD 8 Kids Edition, the HD 10 Kids Edition comes with a colourful bumper case, for added protection that can also double as a kickstand. Like the smaller HD 8 Kids Edition, this tablet is powered by a USB-C connection which allows for quick and easy charging.
As with its smaller sibling, the HD 10 Kids Edition comes with a one-year subscription to Amazon Kids+. During testing, the first-grader who used this tablet really loved the selection of videos, games, and other content that Amazon Kids+ provides.
Get the Amazon Fire HD 10 Kids Edition (9th Gen) tablet from Amazon Canada
3. Available but outdated: Amazon Fire 7 Kids Edition (2019)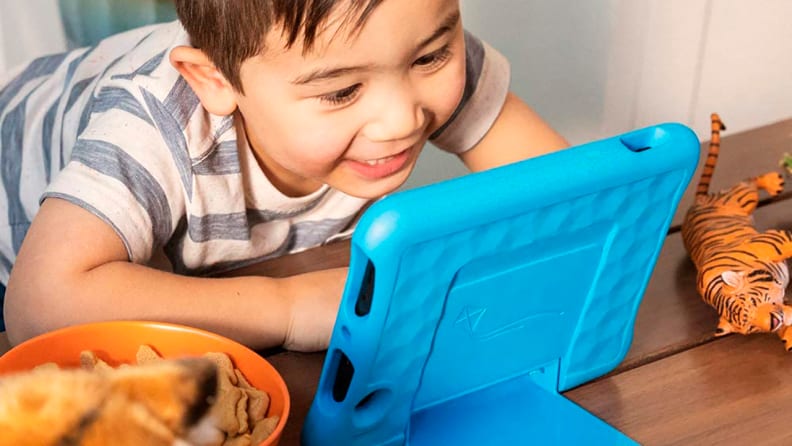 With this tablet, you won't get a nice, crisp HD screen and the touchscreen isn't as responsive as the others, which could be due, at least in part, to the fact that the tablet runs on a quad-core 1.3GHz processor with 1GB of RAM versus the HD 8 that has a quad-core 2GHz processor and twice the RAM. For a young child who's learning how to use a tablet, that can get frustrating pretty quickly. However, all of the apps and features are the same as with the other Fire tablets in this guide, like access to AmazonKids+ content (via a free one-year subscription to get you started) and the ability for parents to download other apps, like Disney+ and Minecraft. Like the other Amazon Kids tablets, the Fire 7 Kids Edition's case has a built-in stand, which is super convenient.
Seeing as you can likely get the new HD 8 for not much more money, or sometimes even less if it's on sale, it's a much better option to consider.
Get the Amazon Fire 7 Kids Edition tablet from Amazon Canada
4. Built tough: LeapFrog LeapPad Ultimate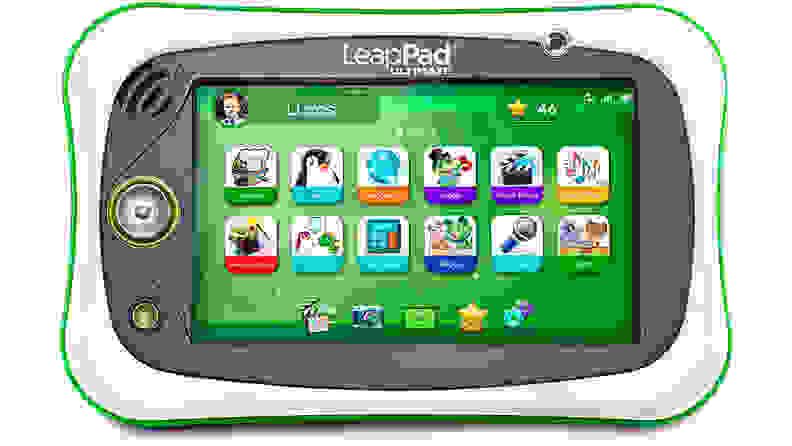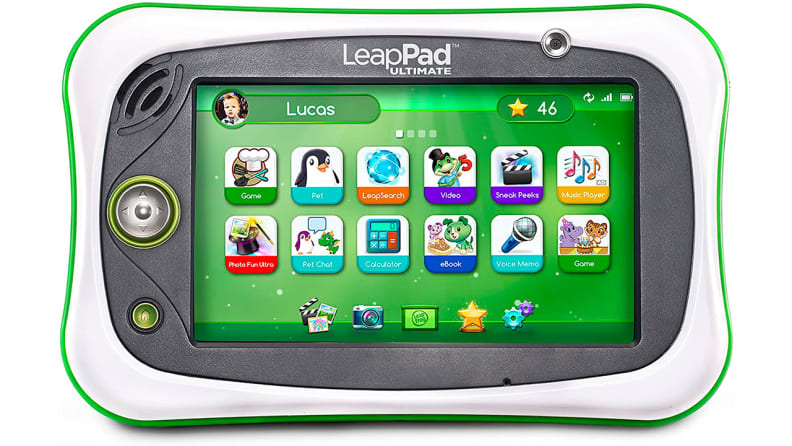 This is a solidly built tablet that doesn't even need a case to withstand the bumps and drops that are inevitable with a child. The glass is also reportedly shatter-proof, adding to the peace of mind when handing it over to a busy four-year-old. However, when it comes to functionality, this tablet was the most difficult to use of the bunch; the user interface was confusing, and we'd even go so far as to say counterintuitive.
Not only was our adult reviewer unable to figure it out, but her daughter was quick to disregard it, too. The reason: a lot of the apps require a parent to help guide the child, which defeats the purpose of handing them a tablet for independent play in the first place. It's also designed for younger kids (3-6) yet many apps require that kids listen to directions or read something to play, which doesn't make much sense – how many four-year-olds are able to read instructions? There are no additional apps, either.
Get the LeapFrog LeapPad Ultimate from Amazon Canada
The product experts at Reviewed have all your shopping needs covered. Follow Reviewed on Facebook, Twitter, and Instagram for the latest deals, product reviews, and more.

Prices were accurate at the time this article was published but may change over time.