Televisions
How to pick the right Roku device for you
Which one is right for your home?
Credit:
Here at Reviewed, we've been testing TV streaming devices for years and time after time, Roku devices have consistently topped out lists. Whether you're looking for a device to deck out your home theatre, a quick way to stream Disney+, Netflix, Crave, or Amazon Prime in a guest bedroom, or in need of a new TV that will combine everything in one, we've got you covered.
Below you'll find our picks for the best Roku devices and which one to pick for you.
The crème de la crème: Roku Streaming Stick+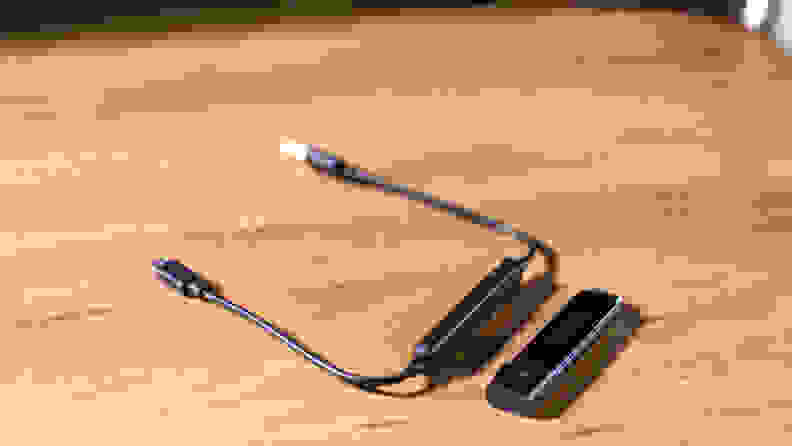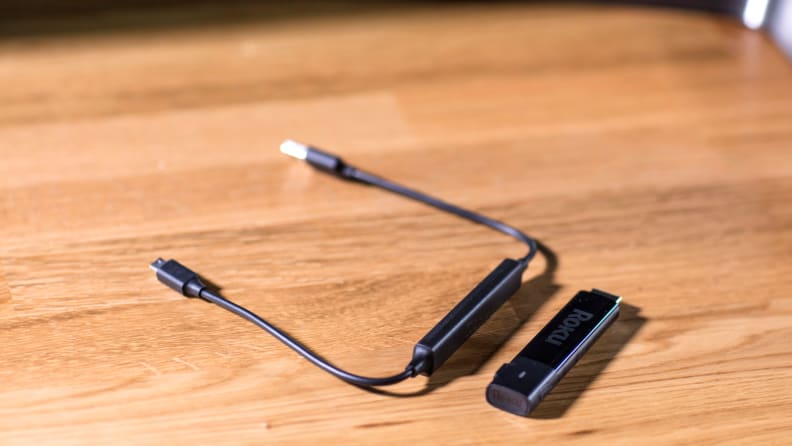 In the past, streaming sticks have typically been lower-end offerings compared to the full-size streaming boxes, but the Roku Streaming Stick+ is a real exception. It offers 4K resolution and HDR support (though still no Dolby Vision) in a stick form factor and performed well in our tests.
Though it only works over WiFi, the Stick+ did just fine streaming 4K/HDR content. The antenna is built into the USB power cable, a design Roku claims offer improved reception.
The Streaming Stick+ remote control offers voice command and complete control over your TV's power and volume. The remote doesn't have a headphone jack, though you can still listen wirelessly with any Roku via your phone and the Roku app.

Get the Roku Streaming Stick+ at Amazon Canada for $68.98
The all-in-one option: TCL 6-Series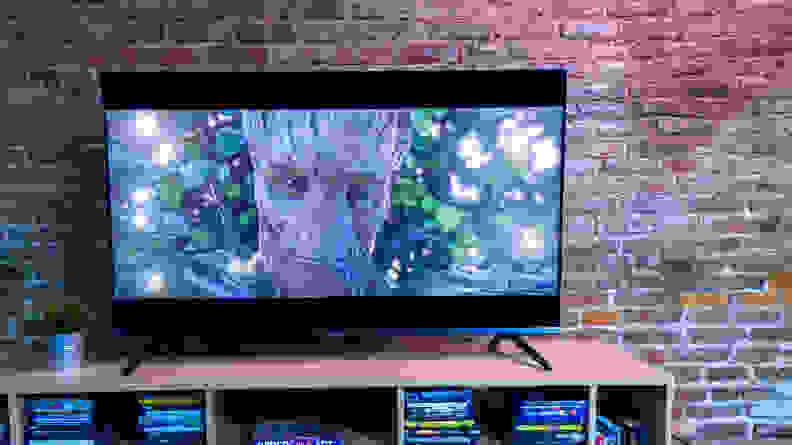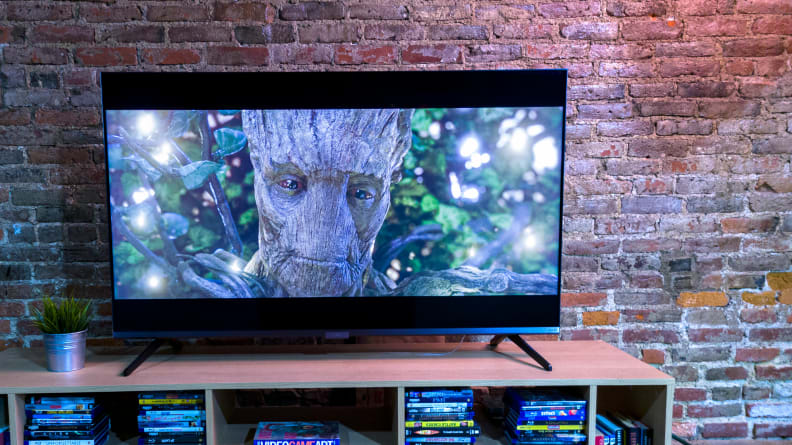 Our favourite Roku TV right now looks fantastic and is offered at an enticingly low price. With this TV, you won't need to purchase a separate Roku. It's already integrated into the television.
The TCL 6-Series, available in 55-, 65-, and 75-inch models, is a budget-friendly QLED TV that brings the benefits of quantum dot technology (namely better brightness and colour production), HDR, and 120hz refresh rates to the masses.
We were pretty impressed with the TCL 6-Series' contrast as well; the TV's relatively deep black levels look all the better thanks to its ability to get very bright, particularly with HDR content. We also, obviously, love the TV's built-in Roku software. The system is speedy, easy to use, and supports virtually every streaming service on the market.
That said, you can't offer a QLED TV in this price bracket without some concessions. The 6-Series' internal speakers are mediocre, and the overall design of the TV is uninspired.
Still, this TV is jam-packed with value, especially if you're hoping to land a Roku TV that's bright enough to accommodate a room that gets a lot of natural or artificial light.

Get the TCL 6-Series 55-inch TV at Best Buy Canada for $899.99
For 4K and HDR on a budget: Roku Premiere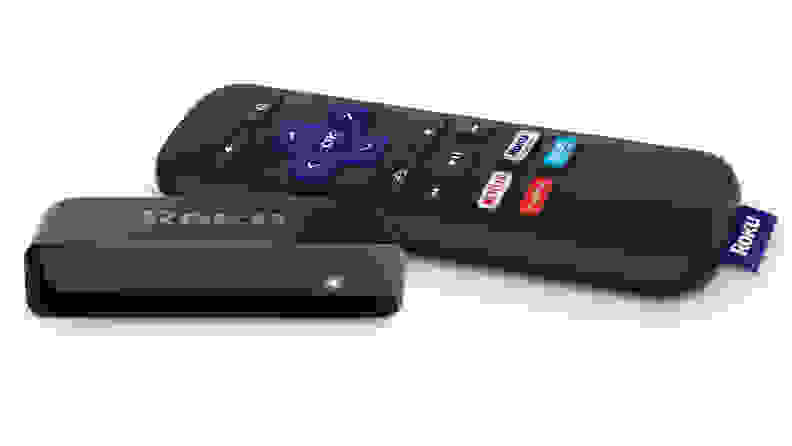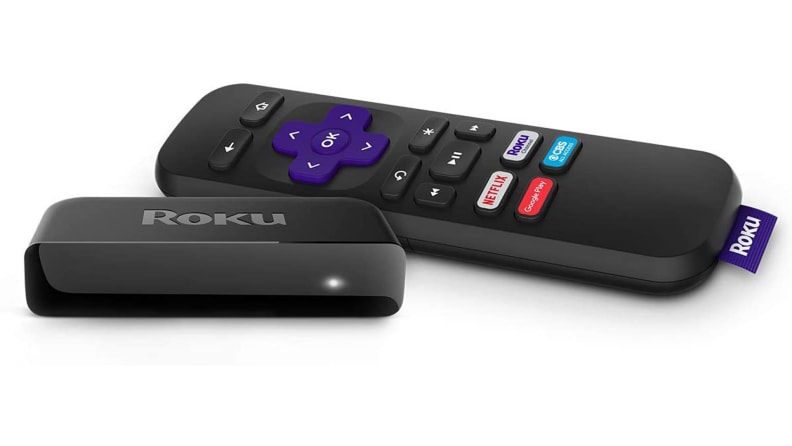 Not as feature-rich as the Streaming Stick+ and more advanced than the Express, the Roku Premiere occupies the middle of the Roku lineup.
Unlike Roku's Streaming Stick+, the Premiere's remote requires line-of-sight for control, does not work for TV volume or power, and doesn't include voice support, which makes it much more challenging to use the search function. It's a Roku, so you are getting a great experience overall, but overall, the Streaming Stick+ offers a better remote and faster WiFi speed in most situations.
That said, if you can't get the Streaming Stick+, the Premiere isn't a bad alternative. For $20 less, you're still getting the excellent Roku platform, and it still supports 4K, HDR, and Dolby Atmos sound with a compatible TV and audio system.

Get the Roku Premiere from Amazon Canada for $44.98
For HD TVs: Roku Express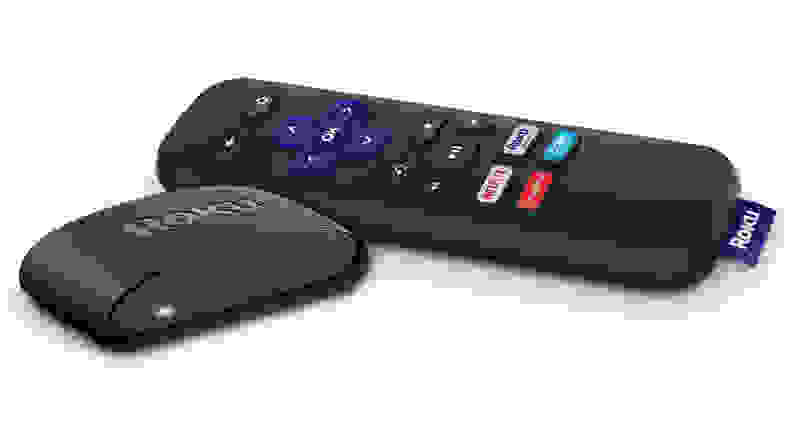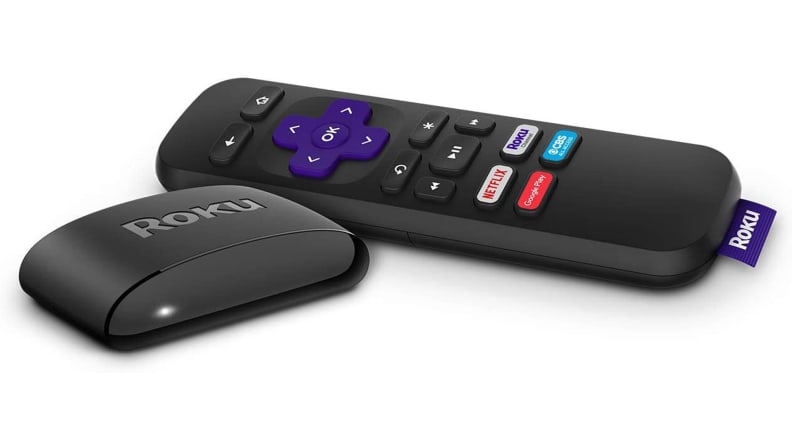 The entry-level model in Roku's lineup is the Express, and it offers a very barebones experience. Though you do get Roku's excellent, clicky remote, it does not support voice searching, and it doesn't have buttons to control your TV's power or volume.
The platform is fully featured, so you are getting access to all the same streaming services, but the device maxes out at 1080p video. The box itself is quite small, so it's a good option for a second bedroom or kitchen TV where you just want streaming support and don't care about the high-end options like 4K, HDR, and more.
Just note that, unlike some earlier models of the Roku Express line, this model requires an HDMI port to connect. It includes the cable, but if you have an older TV or A/V setup that requires separate analog RCA jacks, this box no longer supports that.
It's worth the extra $5 to jump up to the Premiere for most people, but if you're on a tight budget or just don't mind the missing features, this is a viable alternative.

Get the Roku Express from Amazon Canada for $39.98
Prices were accurate at the time this article was published but may change over time.