Cars
2015 Hyundai Sonata Gets Apple CarPlay, New Look
The next Sonata puts Apple on your dashboard.

Credit:
At the New York International Auto Show, Hyundai debuted an updated Sonata sedan that integrates Apple's CarPlay into its infotainment system.
It's the first debut at an American car show to feature CarPlay, which bowed in models from Ferrari, Mercedes, and Volvo at the Geneva Motor Show back in March. We're quite impressed.
Step inside, and the touchscreen interface looks like a slightly updated version of what you'd find in any other Hyundai, complete with navigation, satellite radio, and audio. If you don't have an iPhone, that's what you'll use for directions and audio.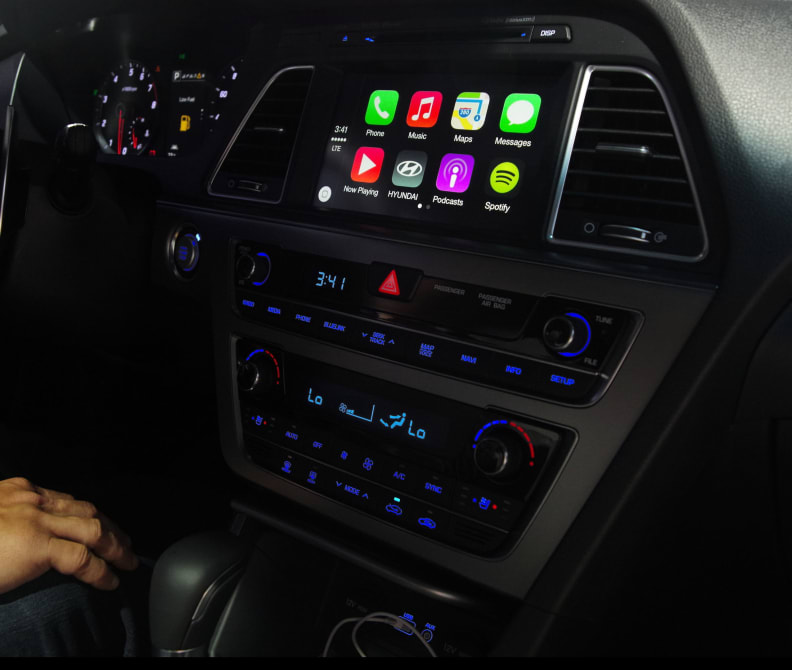 But if you've got an iPhone 5, 5c or 5s connected, press the "Apple CarPlay" button that sits on the home screen to reveal the now-familiar CarPlay interface. Apple Maps, Siri, and iMessage are all on offer, in addition to apps like Spotify.
While the setup is just as quick and responsive as a phone screen, what's most impressive is the level of cross-app integration. Maps will suggest destinations from iMessage and contacts, Siri will read your iMessages to you, and iTunes Radio and Spotify let you pull up pretty much any song you want.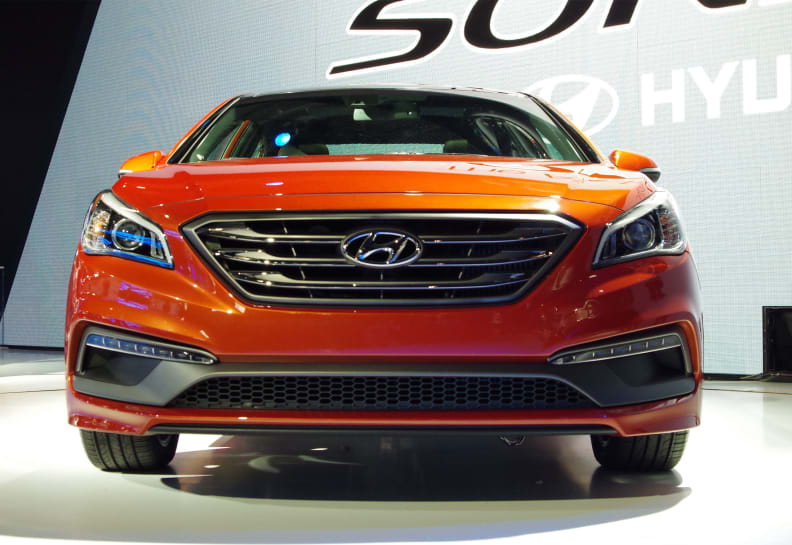 ×
New Gallery
The LCD screen sits inside a refreshed dashboard that features a wider center stack. The angles and borders between screens and buttons are sharper than those found in the outgoing car, too.
It's part of an overall facelift, including an updated front and rear. The 2015 car is still recognizable as a Sonata, but the nips and tucks keep it modern and help it better match the rest of the Hyundai lineup.
The new 2015 Sonata will be on sale this summer, but CarPlay will only be available on cars with navigation sold later in the 2015 model year. A representative at the Hyundai booth told us that those 2015 Sonatas sold without CarPlay will not be backwards-compatible.