Cars
BMW's Lineup Gets Even Larger
Call them the Ultimate Driving Machines, plural.

Credit:
At the New York International Auto Show, BMW added a dizzying array of vehicles to its ever-growing lineup, including three new models, an exclusive supercar from Alpina, a diesel variant of the X3 crossover, and a concept plug-in hybrid SUV.
The main attraction was the all-new X4, a four-door "sports activity coupe" with the ground clearance of a crossover and the sloping roofline of a coupe. It's based on the existing BMW X3, and features a profile similar to the current X6 but in a smaller package.
The X4 will debut in two flavors when it hits U.S. showrooms in July. Both of them will feature eight-speed automatic transmissions and BMW's xDrive all-wheel drive system.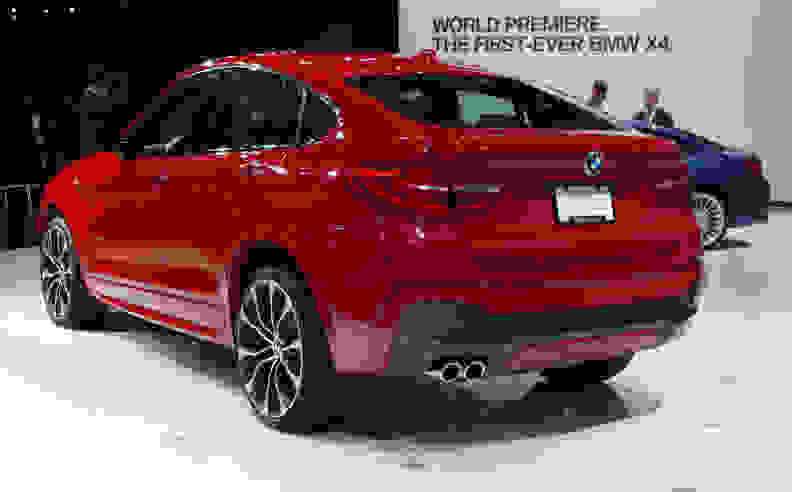 The X4 xDrive28i comes with a 240-hp, 2.0-liter four-cylinder engine and will retail for $45,625, while upgrading to the X4 xDrive35i will get you a 300-hp, 3.0-liter inline six, and will set you back $48,925.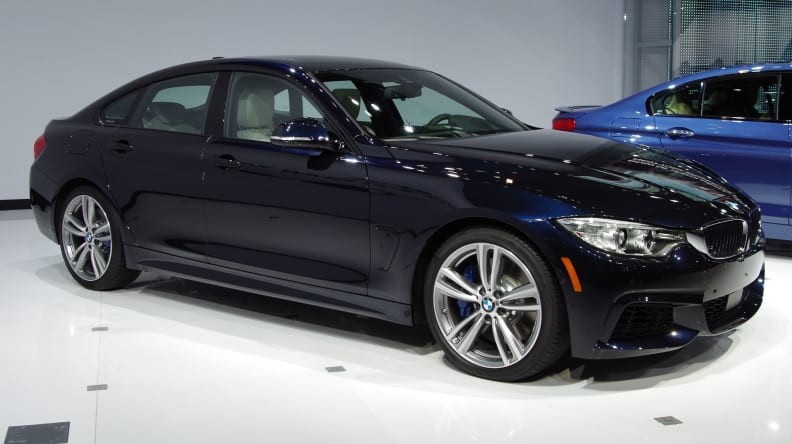 Also making its global debut was the M4 convertible, which adds a retractable hardtop to the two-door version of the M3 sedan. The drop-top is powered by the same 425-hp, 3.0-liter inline six as the M3 sedan and M4 coupe, and it will go on sale this summer.
Rounding out the new 4-series was a new Gran Coupe, which made its North American debut in New York. Despite its name, the new car features four doors, not two, and is 4.4 inches longer and half an inch taller than the two-door car it's based on.
It will go on sale this summer, and shared the stage with the Alpina B6 Gran Coupe, which also made its North American debut in New York. It's similar to the BMW M6 Gran Coupe, but features a 540-hp, 4.4-liter Bi-Turbo V8, an eight-speed automatic, and all-wheel drive. The B6 can do 0-60 in 3.7 seconds and reach a top speed of 198 mph.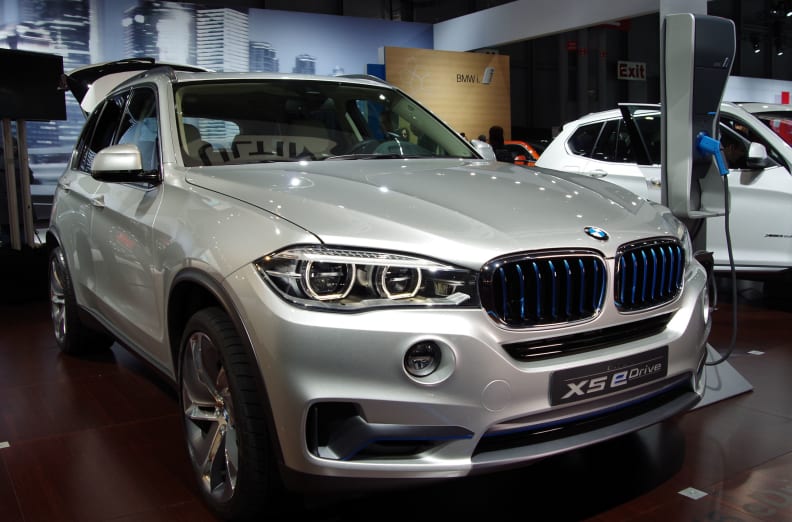 Despite the focus on performance and style, BMW did touch on efficiency with an all-new diesel engine option for the refreshed X3 crossover, on sale this spring, and a preview of fuel efficient SUVs to come.
The Concept X5 eDrive features a plug-in hybrid drivetrain that combines a 95-hp electric motor and a 245-hp turbo four-cylinder gasoline engine. Fully charged, it has an electric-only range of 20 miles, and can achieve 62 mpg using both electric and gas powerplants.
It was a busy day for BMW, but it's no surprise that all these debuts took place in New York. The US is the largest market for the X and M series cars, which are key to the brand's sales. Globally, the X1, X3, X4, X6, and X5 account for 25 percent of BMW sales.