Cars
Ford CEO Brings AppLink to Europe, Shows Off New Tech at IFA
Ford seeks a tech-savvy audience for infotainment debuts.

Credit:
In a keynote address at Berlin's IFA consumer electronics fair, Ford CEO Alan Mulally announced Europe's version of Sync Applink smartphone integration, and showed off two tech-filled vehicles.
Mulally also made it clear why Ford has increasingly announced new products at consumer electronics shows. "Ford is more than a car company. We also are a technology company," he said.
According to Mulally, the two cars on stage were examples of Ford's emphasis on tech: The EcoSport compact crossover is one of the first vehicles in Europe to go on sale with AppLink, and the S-MAX Concept compact minivan is an example of where cars could be in the near future.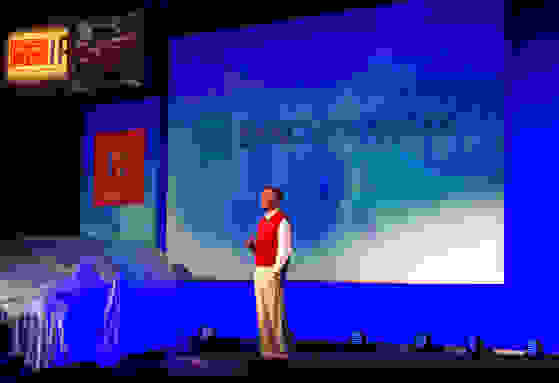 Applink, which integrates smartphone apps with Sync voice control, has been available in the US since Ford first showed it off at CES in Las Vegas earlier this year.
The European version of AppLink adds some new features unique to local markets, including city event planners and local newspapers (the US version features USA Today). We're jealous of a couple of them: AskWiki, developed with Deutsche Telekom, allows voice-based access to Wikipedia. And ADAC Parking lets German customers find and reserve parking spaces while on the road.
As for the S-MAX Concept, it's equal parts car and technology showcase. Elements of the concept are also expected to make it into the next production version of the S-MAX seven-passenger compact minivan, one of the most popular cars in Europe.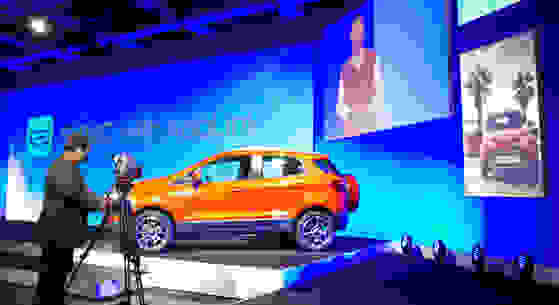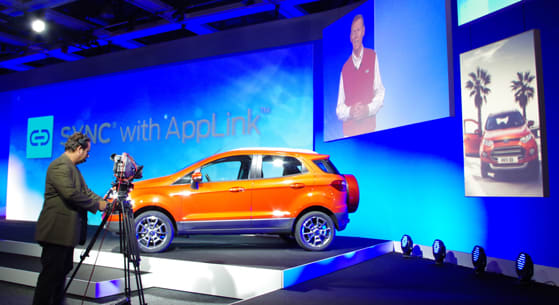 The S-Max Concept features a vehicle-to-vehicle (V2V) communication system that can alert drivers to broken down vehicles and cars traveling the wrong way on the road ahead. It can detect pedestrians and prevent collisions, and it can park and unpark itself completely automatically. It also has heart rate and glucose monitors to ensure a driver isn't having a medical event that could impair driving.
"We are absolutely committed to leading the way with smart automotive technologies including creating cars that talk with other cars," Mulally said.