But simmer down, now: Despite LG's advertising this is not, in fact, the first curved smartphone. (The Samsung Galaxy Nexus checked that box back in 2011.) But it is the first flexible smartphone. That's interesting, but not for the reasons you might initially think.
It's huge. It's curved. It's slightly flexible.
As Samsung's wildly successful Galaxy Note series has proved, for some, size really matters. When presented with a 6-inch phone, others might feel like their face is being swallowed. Regardless, the G Flex's mammoth size creates all kinds of tradeoffs. You can expect better battery life thanks to the extra battery room, but you'll also have to accept the fact that it might not fit in your jeans so well.
LG is touting the G Flex as "the world's first curved, flexible smartphone*". The asterisk wasn't addressed in the press release but we're going to assume it's related to two facts:
• The November, 2011 Galaxy Nexus curved first, ever so slightly, but still first.
• The G Flex does indeed bend, but it's not a Gumby figurine. The flexibility here is incidental, not central to the device.


The curve itself is smooth, and a lot less dramatic than LG's press materials make it out to be. It's just enough to cradle a cheek (facial or otherwise, for those who carry their phone in a back pocket) but not enough to annoy a front-pocketer.
The size and curve are the first things that grab your eyes, but they're not the only unusual design flourishes on the G Flex. The first thing we looked for was the power switch, and we quickly discovered it's not on the sides, top, or bottom of the phone.
Like the earlier LG G2, the G Flex can be brought to life either by double tapping anywhere on the screen or by using the middle button in a vertically aligned three-button array on the back of the phone, just below the camera. (The other two buttons control the volume.)
It took us a while to break old habits, but after a while it became clear that the power and volume button placement makes a lot of sense.
It took us a while to break the habit of looking for the power button on the edges of the phone, but after handling it for a while, it became clear that the placement makes a lot of sense. Our index finger fell naturally on the buttons in portrait mode, though it did get a bit awkward when trying to adjust YouTube playback volume in landscape. The power button also includes a handy notification light.
Double-tapping works well to wake the phone from sleep, but often leads to accidental clicks when you try to put the phone to sleep. You have to find an empty area on the home screen to make it work, and if you're like us yours is probably packed with widgets and shortcuts, top to bottom.
The super-glossy, fingerprint-magnet back casing is supposedly self-healing (to a certain degree) and apparently heals faster with heat. Since the first thing most owners of these expensive mini-computers do is slap a case on them, our reaction to the heat-activated self-healing backplate was one of breathtaking ambivalence.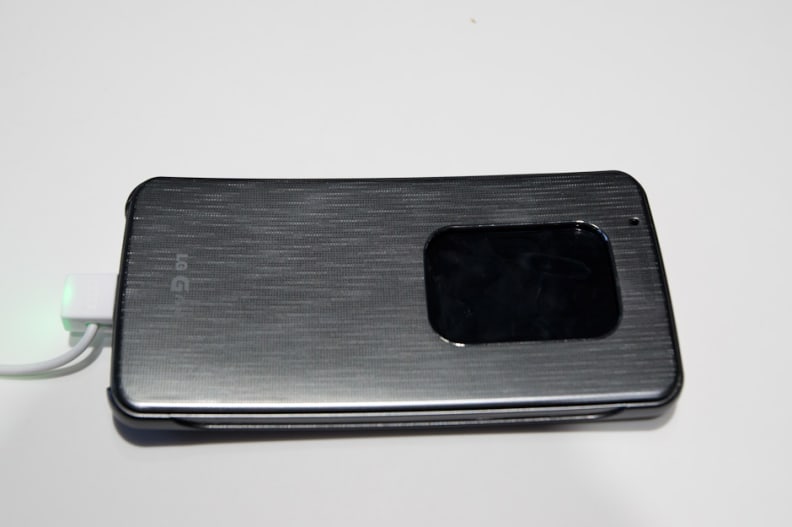 Speaking of protective cases, LG had the OEM case on a few G Flexes at its CES booth. It's not to our tastes, with its gaudy brushed metal and thick design, but it does have a couple neat features. The hinged cover is curved to match the screen, and there's a window that mimics the similar feature on the Samsung Galaxy S4.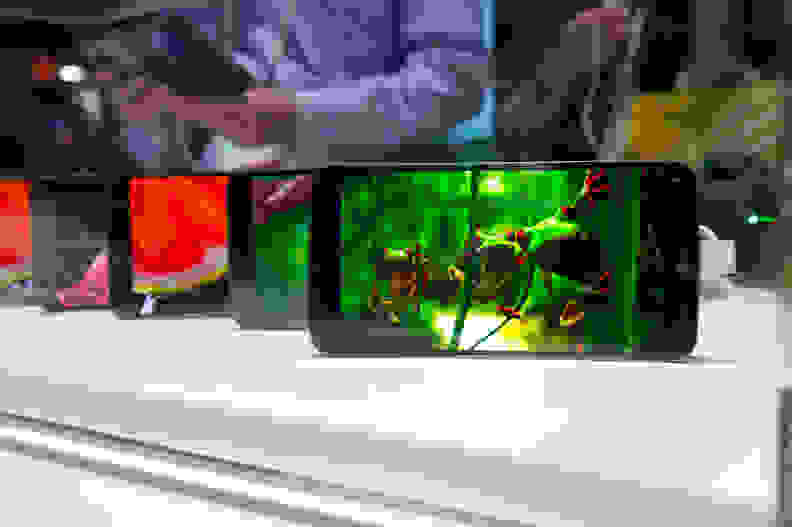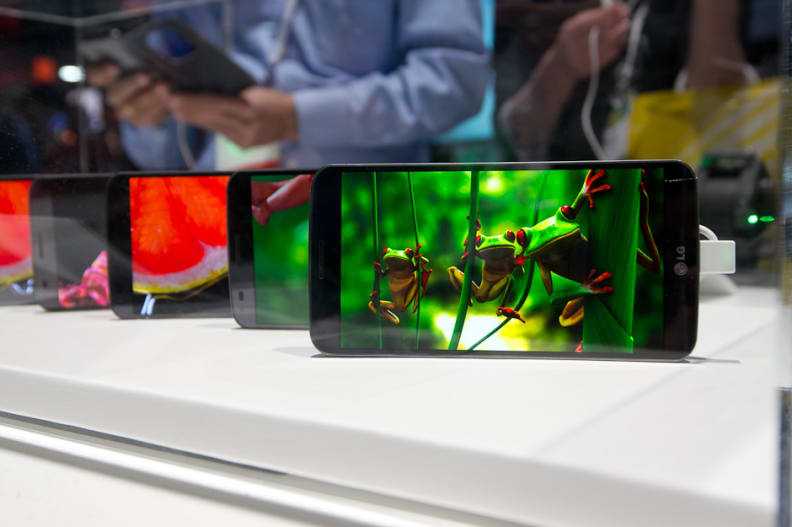 We've talked a lot about the screen's physical design, but what's it like to actually look at? Frankly, it's gorgeous, despite the "low" 720p resolution. (Honestly, who needs 1080p on a 6-inch screen? Certainly not us.) The dazzling color and contrast typical of OLED are also on full display.

The flexibility feels like a gimmick, and in most regards it probably is. But there's one important exception: durability.
While we weren't able put the G Flex through any drop tests, the phone's flexibility theoretically gives it much better resistance to drops and other impact damage. The Corning Gorilla Glass on the front gave us some extra confidence, too. Overall, it seems like LG is pitching this phone as a rough 'n' ready everyday companion, though with that in mind it's a little odd that it's not weather sealed like the recent Sony Xperia Z1.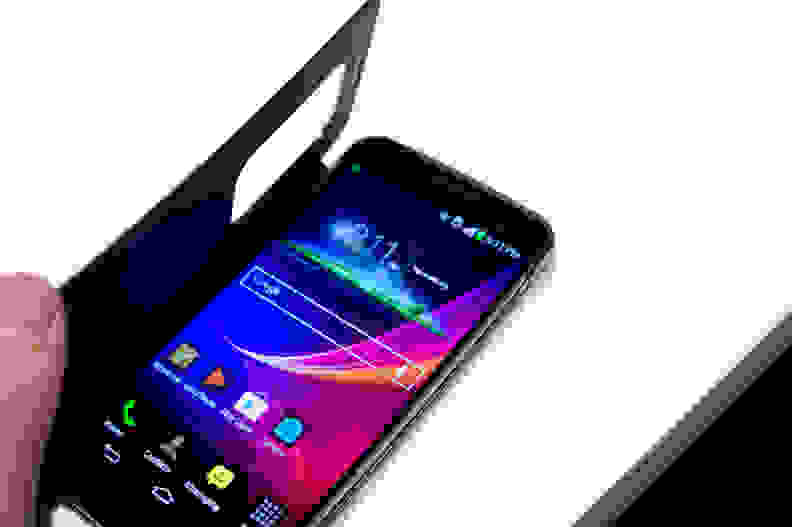 LG has customized the Android interface from top to bottom, but frankly there's not a whole lot to see here. We were instantly turned off by the poor graphic design and ample bloatware dropped all over yesterday's version of Android (4.2.2 Jelly Bean). That said, two features are worthy of note:
1) Borrowing the "Halo" feature from the popular custom ROM Paranoid Android, apps on the G Flex can be put in a floating window, then minimized to floating icons. Like so:
2) Like several recent smartphones, the G Flex features a built-in IR emitter that can function as a remote control. Using LG's QuickRemote app, you can set up the phone to control virtually any TV and many other IR-controlled devices.
The LG G Flex is first and foremost a big phone. Some people are really into that, and while we aren't huge fans we can totally understand the appeal. Beyond its size, the G Flex continues LG's love affair with curved screens and unconventionally placed buttons.
We're still not sold on the curve as a practical improvement, but the phone's flexibility could pay real dividends.
We're still not sold on the curve as a practical improvement, but the phone's flexibility could pay real dividends when it comes to long-term durability. The self-healing back material could be a nice addition for those who prefer their phones naked, too.
The display is straight-up mouthwatering, even if it's not a class-leading 1080p panel. We love OLED in phones: the colors just pop, the contrast is insane, and the battery life is typically excellent.
Beyond its looks and usability, the G Flex is blazing fast. The UI is far from being our favorite, but there are some nifty innovations embedded in the ugly custom skin.
On the whole, this is a phone that's sure to appeal to big phone fans, early adopters of crazy new tech, and those looking for a little extra reliability.
Processor: 2.26 GHz Qualcomm Snapdragon 800 processor with quad-core Krait CPU
Display: 6-inch, HD (1280×720), Curved P-OLED (Real RGB)
Memory: 2GB RAM, 32 GB eMMC ROM
Camera: 13MP Rear-facing, 2.1 MP Front-facing
Battery: 3,500 mAh (Embedded)
Operating System: Android Jelly Bean 4.2.2
Size: 6.3 x 3.2 x 0.31 – 0.34in (160.5 x 81.6 x 7.9- 8.7mm)
Weight: 6.2oz (177g)
The phone will be available on AT&T, T Mobile, and Sprint. At the time of publishing, pricing and availability were not yet announced.
Meet the tester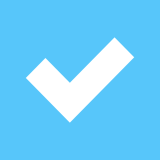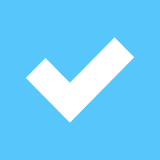 George Levines
Editor
George Levines is a valued contributor to the Reviewed.com family of sites.
Checking our work.
We use standardized and scientific testing methods to scrutinize every product and provide you with objectively accurate results. If you've found different results in your own research, email us and we'll compare notes. If it looks substantial, we'll gladly re-test a product to try and reproduce these results. After all, peer reviews are a critical part of any scientific process.
Shoot us an email