Anyone covering the tech world's current skirmish for wrist real-estate can tell you that different camps are forming: Much of the tech press salivates over glowing wrist computers while millions of fitness enthusiasts relish the current batch of simple, sporty fitness trackers. Products like the Jawbone Up, Nike FuelBand, and FitBit Force have found their ways onto the wrists and into the pockets (and into washing machines, oops) of many.
At CE Week in New York, I spotted a different camp altogether. Withings, the French company responsible for connected scales and sleep monitors, thinks it has a way to reach even more activity-tracking customers. By hiding its tracking tech inside what simply looks like a handsome wristwatch, the Withings Activité (MSRP $390.00) presents a new take on this already-established category.
By removing the need to carry and charge yet another gizmo, Withings wants to reach the fit and fashionable with an all-in-one solution that sits pretty on your wrist.
Design
Maintaining the tradition of the handsome timepiece
The Withings Activité looks like a classic wristwatch. While that's not great news for people who want to get attention for wearing something flashy and high-tech, others will appreciate this timepiece for its simplicity and beauty. Not everyone wants a tiny TV for their wrist.
Withings designed the Activité watch with two color schemes, a classic white/silver ensemble and a more modern black/silver combination. The white model highlights both the Activité name and percentage gauge in cyan blue, while the model with the black watch face uses orange to draw attention to these details. The watch's polished stainless steel exterior has a reassuring heft without going too over the top. We're very happy that Withings didn't make this watch too big, skipping out on a ridiculous recent trend.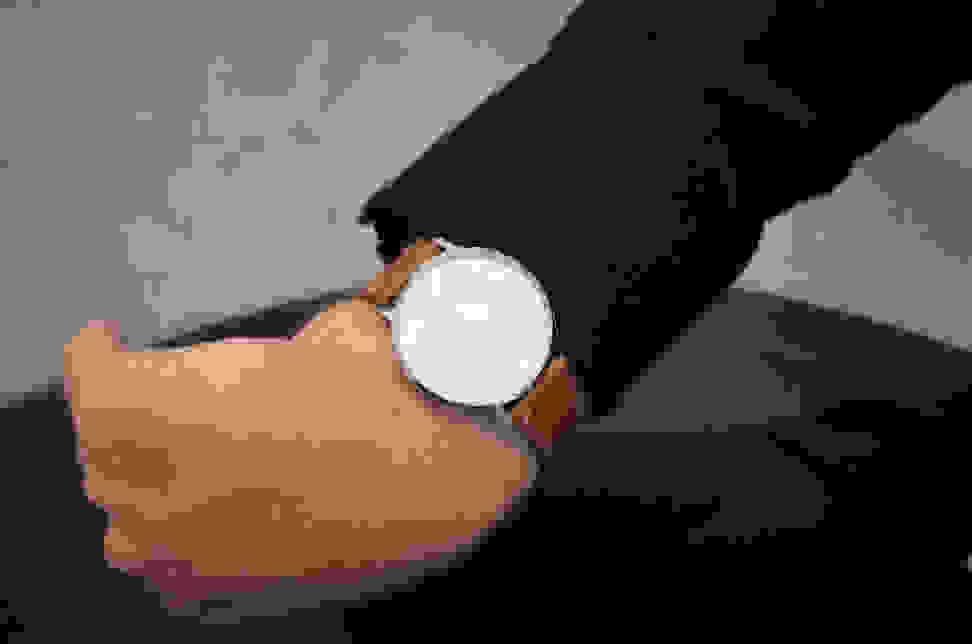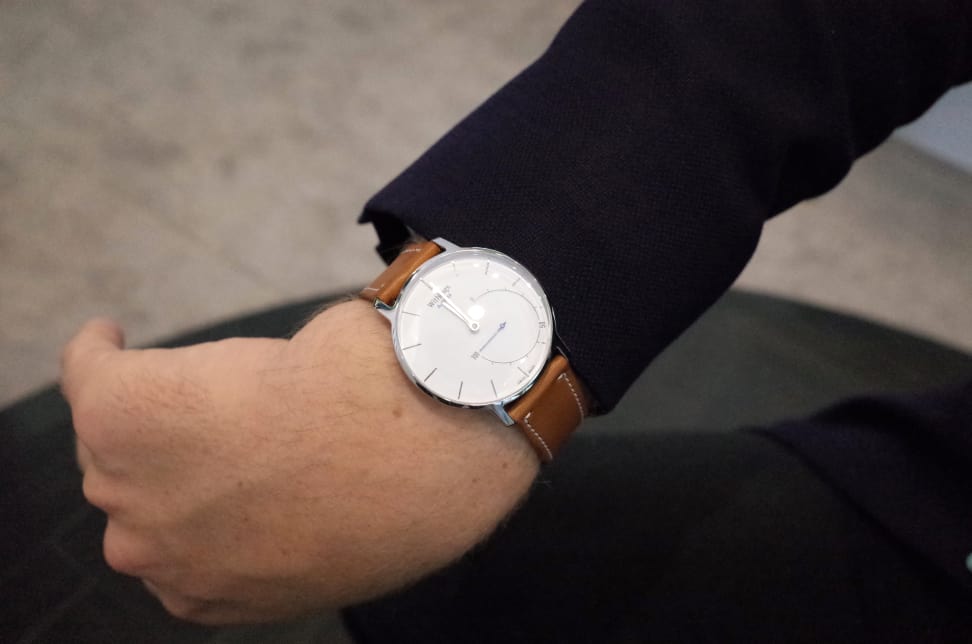 The movement inside the watch is Swiss made, like some of the best watches in the world. A sapphire piece of cover glass should render the face of the Activité resistant to all but the most severe dings and scratches. Sapphire protection, more resilient even than Gorilla Glass, has graced luxury watches for decades.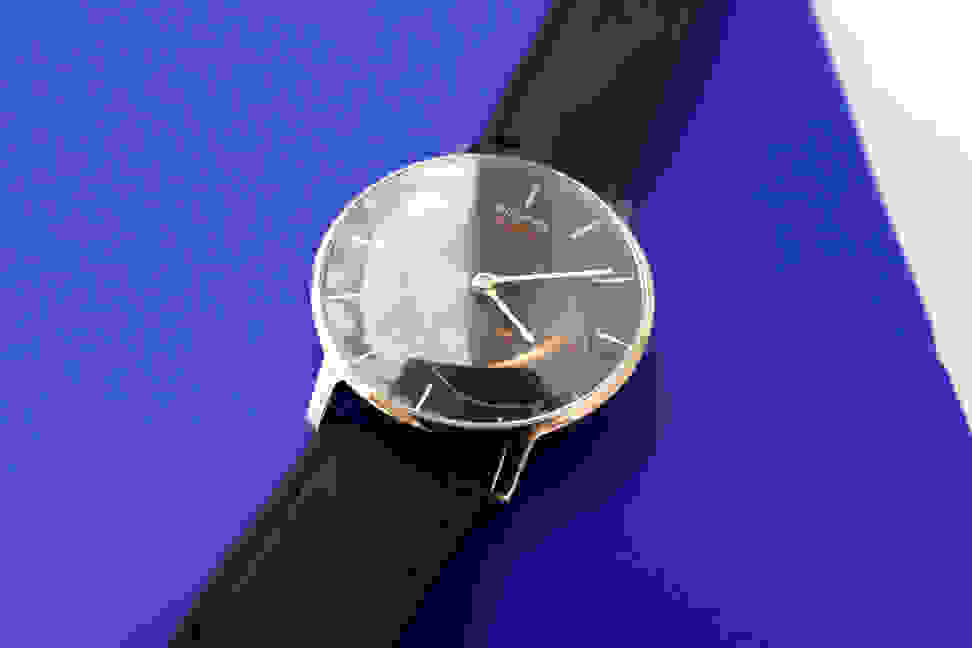 Withings's minimal approach is simple and traditional. There's no date, there's no second hand, and there's also no crown for setting or winding the Activité.
Features
The magic comes from the app.
The Activité's capabilities are, all things considered, pretty similar to the competition's. You get activity tracking (walking, running, and swimming), sleep tracking, and even a silent, vibrating alarm. It's water resistant and includes an alternate plastic band if you're planning on taking it in the pool or to the gym.
A small, inset dial on the watch's face runs from zero to one hundred. On an iPhone (it's only compatible with iOS for now, unfortunately), you set your goals for daily movement. Every day, the needle moves as you do, until you reach your goal of 100%. As if that wasn't enough, the watch even vibrates to let you know the moment you hit your goal.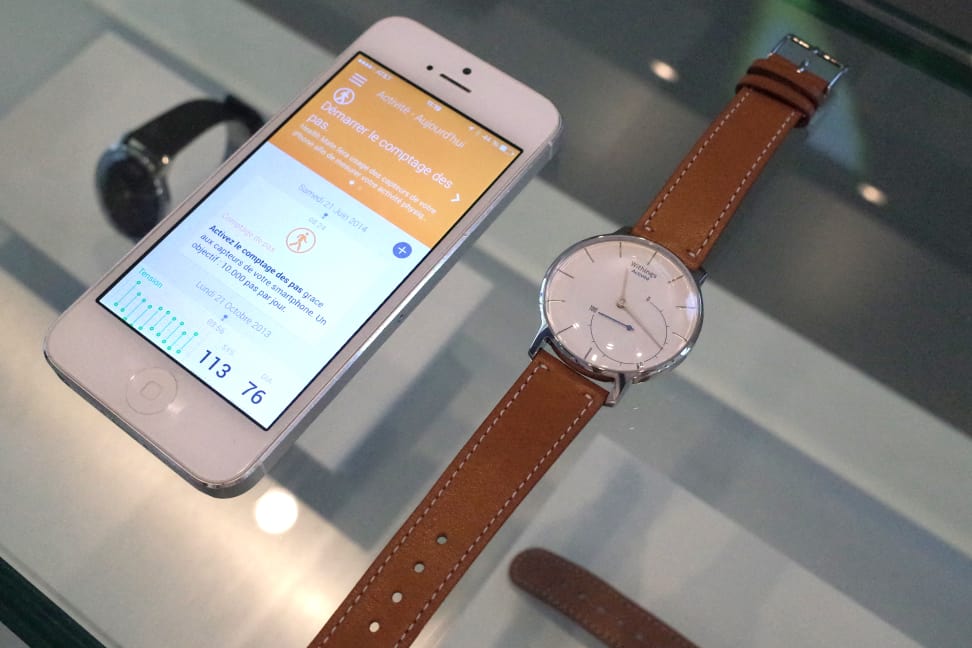 Notably, there isn't an external way to set the time on the Activité, which initially seems a little odd. There's no crown or button in sight. Thankfully, since the watch talks to your iOS device via Bluetooth Low Energy, the timepiece sets itself automatically based on your phone's clock (accommodating seasonal time shifts or movement through time zones).
Some neat extra flourishes make the Withings Activité fun to use, as well. Did you forget what time your silent alarms is set to go off? Double-tap on the watch's cover glass and the hands will spin magically to show you.
Of course, this watch ties into the wider Withings ecosystem, too. Since all the company's devices rely on Withings Health Mate, the Activité will compliment and work with other Withings devices, like the Smart Body Scanner and Aura Sleep Tracker. The idea is that all together, these products will enable you to get a broader snapshot of your activity and health.
Finally, unlike many other health-tracking options, the Activité goes without an internal rechargeable battery. While this would normally annoy, the watch is incredibly efficient, designed to last a full year on a single button-cell. Ultimately, this means less fuss for owners. You won't have an additional charger to keep track of, and you won't have to worry about juicing up your watch all the time.
Conclusion
A high-tech timepiece that doesn't shun its heritage
While the Withings Activité doesn't look like it'll set the world on fire any time soon, the approach is certainly a unique one. Working backwards from a high-quality, French designed Swiss-built watch seems like a no brainer. It's interesting that instead of piggybacking on items that people already wear, collect, and cherish, fitness tech companies have instead built odd-looking, extraneous bracelets and clip-on thingamabobs.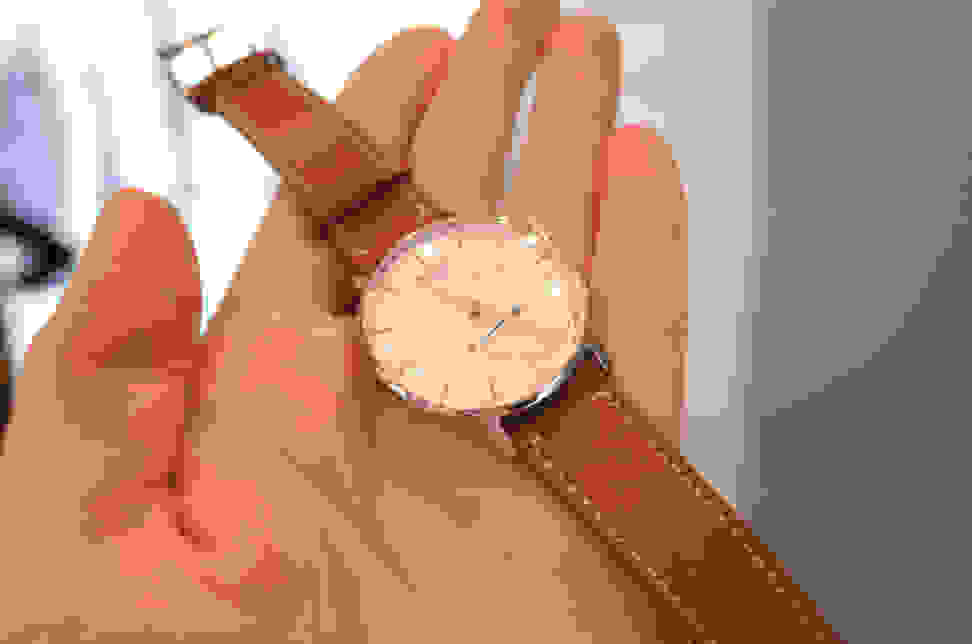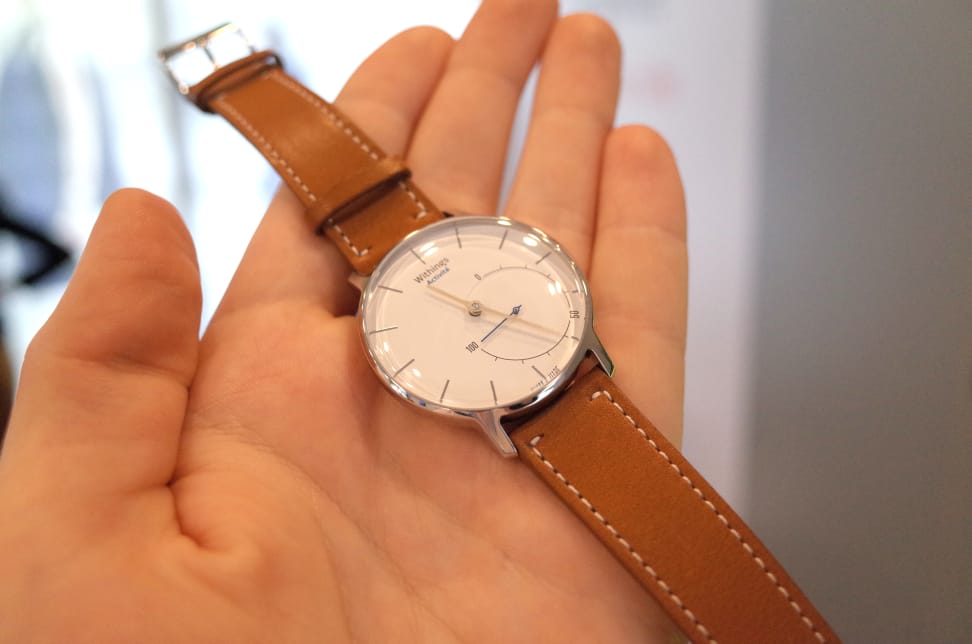 If you're planning on paying more for a designer watch, it only makes sense that it should do more than just tell you the time.
The Activité offers a unique proposition for potential customers. If you're planning on paying more for a designer watch, it only makes sense that it should do more than just tell you the time. For decades, you've been able to get all kinds of crazy chronometers with everything from altimeters, GPS, and calculators. These fads come and go, but the classic watch has lasted. It's about time that an elegant fitness solution hit the wrist, and the Withings Activité seems to have the right idea.
Our editors review and recommend products to help you buy the stuff you need. If you make a purchase by clicking one of our links, we may earn a small share of the revenue. Our picks and opinions are independent from any business incentives.