Kitchen & Cooking
10 corn recipes that are way better than plain old corn on the cob
Time to get corny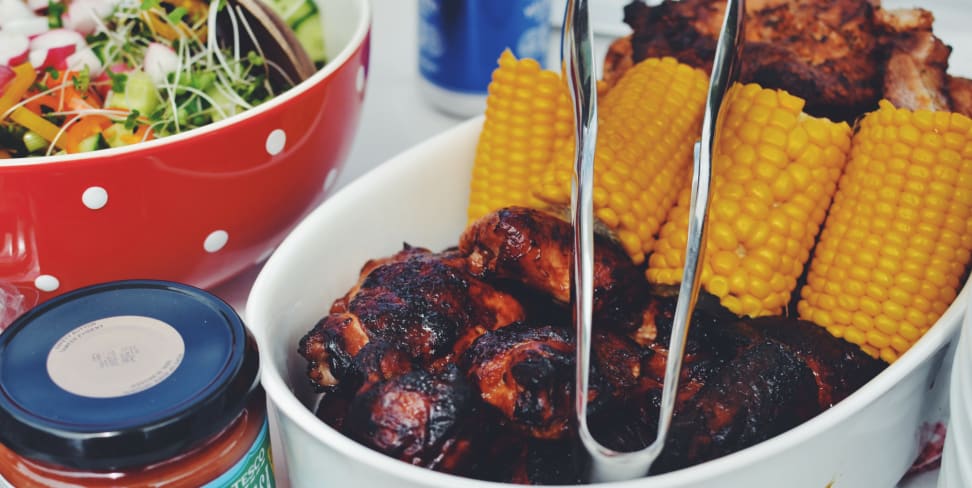 Credit:
Summer means the best of a lot of things, including fresh local produce. All through the season, corn stalks overflow in farmer's markets and grocery stores. Sure, corn is great on the grill, but there is so much more you can do with the seasonal crop. Here are 10 fresh ways to cook up those kernels.
1. Cheddar Corn Fritters
In this recipe, corn is combined with cheddar cheese and then fried into little cakes that are melt-in-your-mouth delicious.
2. Mexican Street Corn
In this traditional recipe, piping hot corn on the cob is smeared with mayonnaise and dredged with Queso or Cotija cheese, fresh cilantro, chile powder, lime, and plenty of salt and pepper. This is corn at its best.
3. Sweet Corn Spoonbread
This recipe is as simple as they come, using infallible Jiffy Corn Muffin mix. Just sub the canned corn for fresh and you're good to go.
4. Southern-Style Skillet Corn
This sweet and creamy dish is great with barbecue or anything from the grill, making it the ultimate summer side dish.
5. Mexican Corn Dip
Traditional Mexican street corn is turned into an insanely good dip. It's so delicious, you might not even opt for chips.
6. Creamy Corn Casserole
This creamy casserole is filled to the brim with cream, egg, cheese, and tons of fresh sweet corn. You probably won't be able to stop once you start eating this.
7. Boiled Corn on the Cob
You've been making it your whole life—but have you been making it correctly? Once and for all, this is the right way to boil corn on the cob perfectly every time.
8. Southwest Eggrolls
These eggrolls are full of fresh veggies, beans, and chicken. Way better than any chain restaurant could hope for.
9. Mexican Street Corn Pasta Salad
A delicious pasta salad with tons of veggies, bacon, and a simple creamy chili lime dressing that takes a minute to whip up.
10. Cheesy Bacon Corn Dip
Cheese, bacon, corn, jalepeños. With such a stacked lineup, there's really no way this recipe could be bad.
Related Video