Kitchen & Cooking
17 expert-recommended cocktail books for armchair mixologists
Here's to you mastering the art of the cocktail.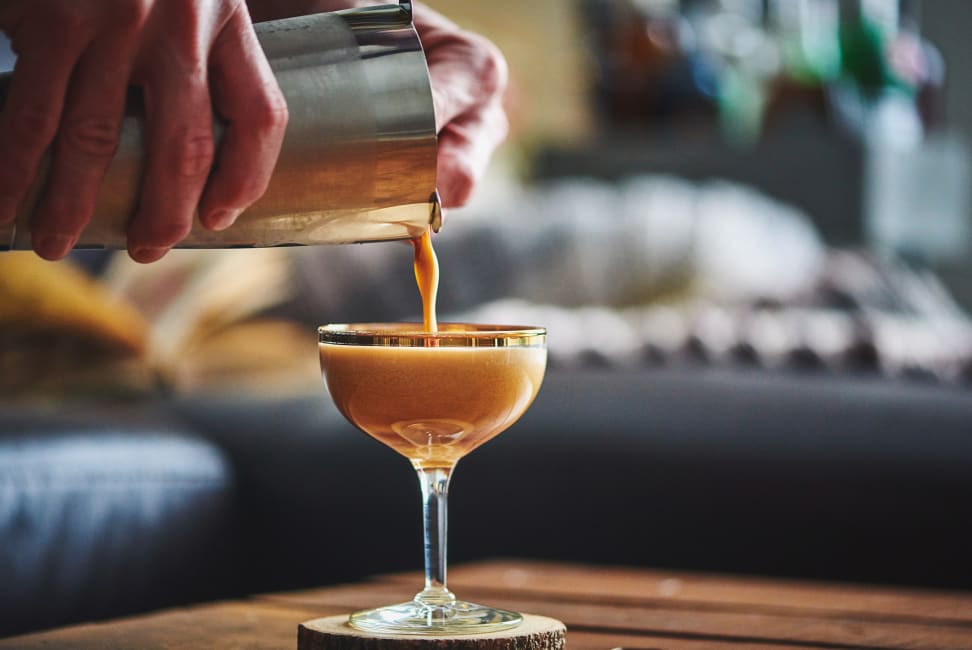 Credit: Getty Images / CatLane
If the pandemic doldrums are making you feel like a bore, it might be time to hone a new skill. Cocktails, anyone? Especially when served in the right glassware, a perfectly prepared cocktail can give a little bit of festivity and glamour to your sheltering in place.
Plus, while the rest of your friends may be devoting their stay-at-home orders to making sourdough, your new skills will put you top of the list when party invites go out post-pandemic. To get started, here are 17 of the best cocktail-making books—beloved by bartenders, bar owners, cocktail experts, and our own personal experience—to help you walk out of 2020 a cocktail master.
1. Cocktail Codex: Fundamentals, Formulas, Evolutions by Alex Day, Nick Fauchald, and David Kaplan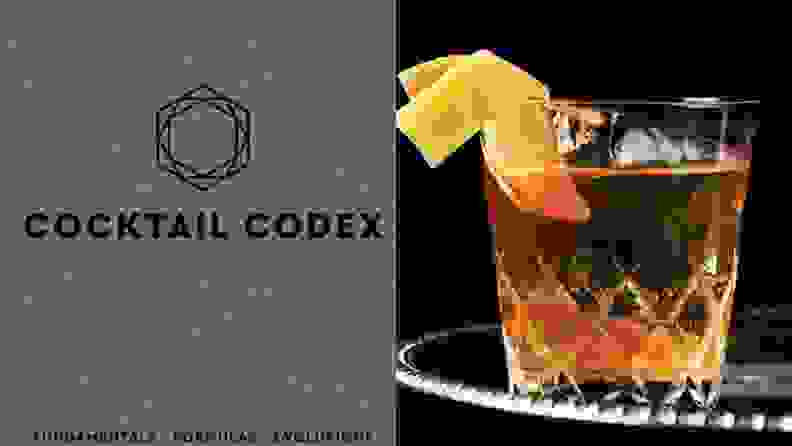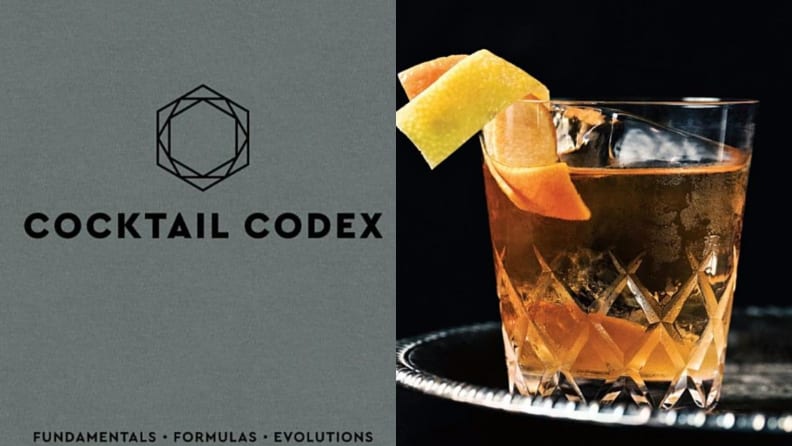 Every expert we spoke to said this book was a must-have, and while we could list out all of the accolades this book has received, Derek Brown of the Drink Company describes the book most succinctly as, "Tremendous." Tremendous is what you would expect from a James Beard Award-winning book that exceeded all hopes in 2019 by winning Cookbook of the Year, the first beverage book of any kind to receive the honor.
Like other books that have been awarded the same distinction, Cocktail Codex takes a visionary approach to food and drink writing. " Cocktail Codex offers insight into the theory behind cocktail families in a way that is both approachable, digestible, and replicable," says Alex Jump bar manager at Death & Co. in Denver, Colorado.
Incredibly accessible in its scope, this book is for the home mixologist who wants to progress from beginner to intermediate, completely demystifying cocktail-making at its core. We also love the big, gorgeous photos, which generate an extra level of excitement and inspiration when you're wading into a new cocktail-making endeavor.
Get Cocktail Codex on Amazon for $26.49
2. The Bar Book: Elements of Cocktail Technique by Jeffrey Morganthaler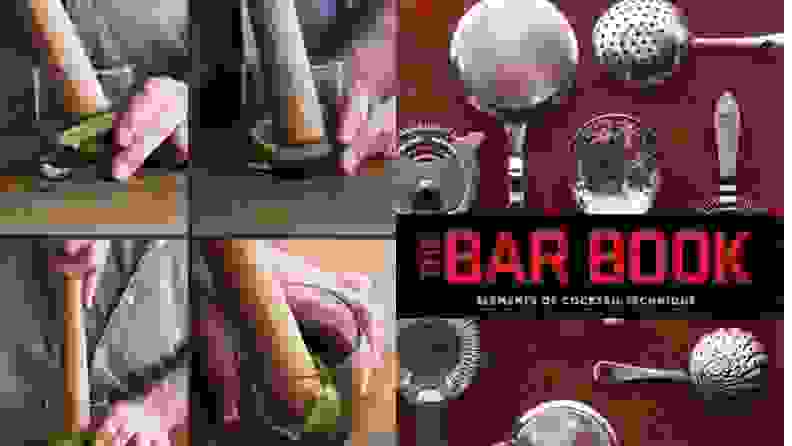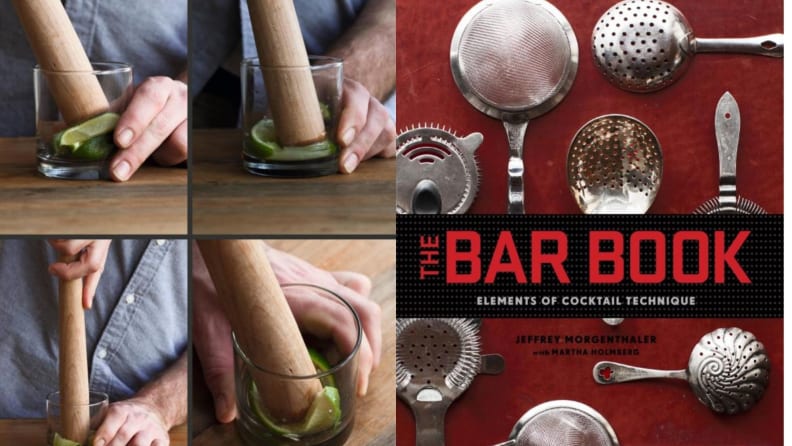 If you're not familiar with Jeffrey Morganthaler's blog or with his appearances on "Small Screen Cocktails", then you're missing out on the no-fuss confidence he imparts when discussing the art of cocktail-making.
While this book does feature excellent cocktail recipes, it's not just a recipe book. It's a manual on technique and a background guide on how to have an excellent bar (whether it be a home bar or a commercial one) and how to craft a perfect drink.
Christine Wiseman, bar director of LA's Broken Shaker at the Freehand Hotel, says she always buys this book for her barbacks that are looking to get into bartending. "There is a ton of great information in it for people just beginning," she says, and we agree. This is a good primer for anyone who wants to make their foray into cocktail-making a serious one.
Get The Bar Book on Amazon for $20.99
3. The Joy of Mixology: The Consummate Guide to the Bartender's Craft by Gary Regan
When Gary Regan passed away in November 2019, the world lost a cocktail titan. Lucky for us, he shared an enormous amount of wisdom in this classic cocktail compendium. Though nominally aimed at aspiring bartenders, this is an excellent book for anyone who wants to understand the theory behind cocktail recipes.
Bar director Lynnette Marrero, co-founder of Speed Rack and mixology educator for Masterclass, says this book is the one that taught her how to break down cocktails to their very basics, allowing her to figure out how to build more complex cocktails as she went on.
Ricky Gomez of Bar Palomar in Portland, Oregon, says the categories teach the user rapid fluency of how to understand cocktails and create their own. "I love the categorization of cocktails in this book because the simplest way to start making your own cocktails is with simple substitutions of one ingredient for another," Gomez says. This will give you a huge leg up on how to create your own cocktail recipes. It has all the basic recipes you'll need to make yourself feel like a pro, as well as tips on technique and recommendations for equipment.
Get The Joy of Mixology on Amazon for $30
4. Spirits of Latin America: A Celebration of Culture & Cocktails, with 100 Recipes from Leyenda & Beyond by Ivy Mix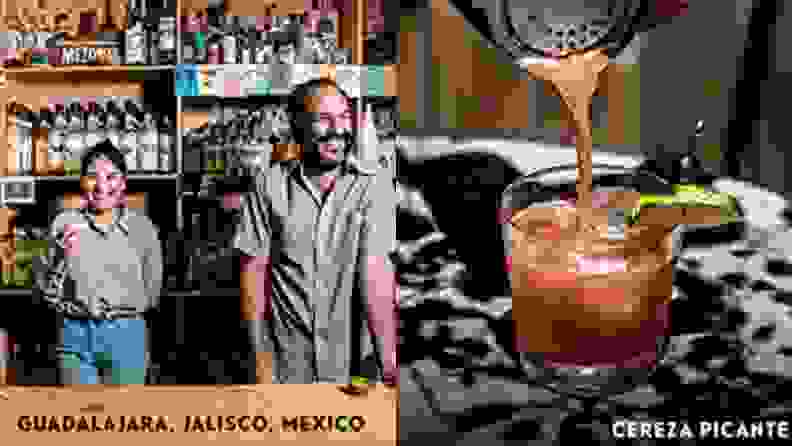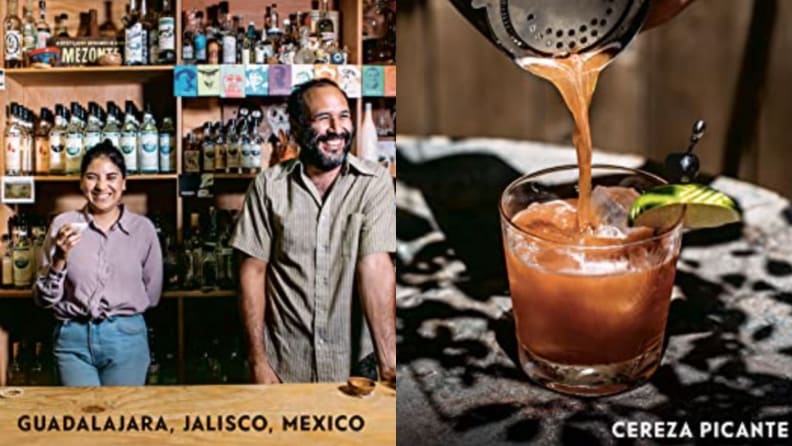 Almost every cocktail expert said we had to get our hands on a copy of this book, and for good reason: we think is one of the most readable and fascinating cocktail books around. As far as recipes go, these are accessible but complex—exactly the kind of recipes you want if you want to transform your craft.
It seems strange to say that I couldn't put down a cocktail book, but that's how this one reads. It's a brief history of Latin American spirits, from agave to sugarcane to grape that is sure to pique your interest and increase your understanding of lesser known alcohols. If you even have a passing interest in tequila, mezcal, pisco, or rum, this book will blow that interest wide open and teach you the depths and diversity of those spirits as well as acquaint you with others you may not have been familiar with.
"This book will get you really curious and make you want to discover more, learn everything you can, and search out new spirits," says Ezra Star of Drink, in Boston.
Get Spirits of Latin America on Amazon for $19.29
5. Imbibe! by Dave Wondrich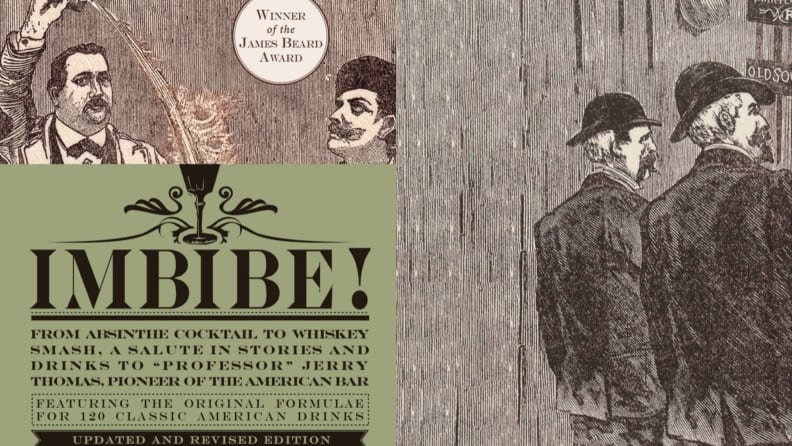 Our experts wax poetic about this book and it's been called the "ultimate textbook" for aspiring cocktail-makers. "I don't know of anyone who came up in my generation of bartenders that didn't study this book meticulously," says Mary Palac of Paper Planes in San Jose, California. "I even bought the updated copy just so I could stay on top of the new information."
Julia Momose, beverage developer and partner and creative director at Bar Kumiko and Kikko in Chicago, says she learns something new from every page of this book, one of the most comprehensive historical references to cocktails. "I love this as a tool to get inspiration for myself," she says. "At home, this is a great story-telling book to enjoy a cocktail alongside."
Get Imbibe! on Amazon for $29.49
6. Liquid Intelligence: The Art and Science of the Perfect Cocktail by Dave Arnold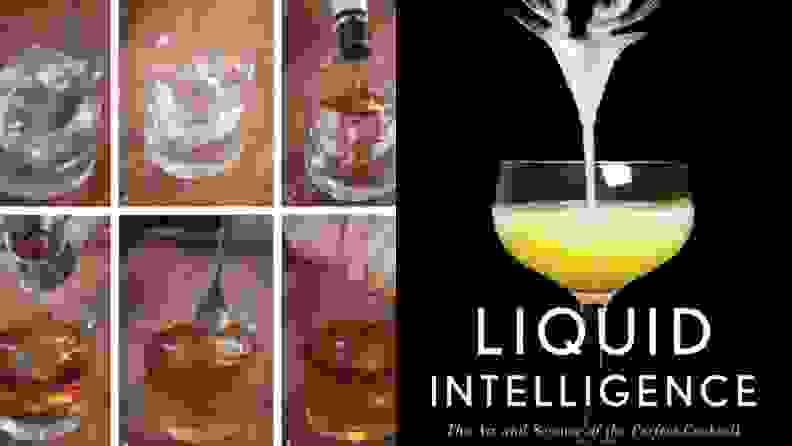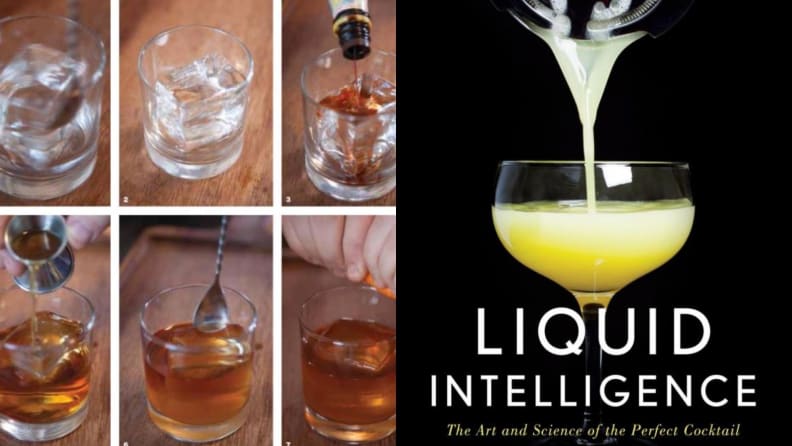 Palac describes this book as the "AP Calculus of cocktail books, really meant for those who are seeking a new level of technique and creativity." The introduction tells you to "think like a scientist" to make better drinks, and that is really what this book is all about. For anyone interested in the more technical side of drink-making—whether it be temperature equilibrium, factors for optimal dilution, or the difference between nitro-muddling and blender-muddling—this book is indispensable. While it's filled with advanced cocktail-making techniques, Arnold does make a promise that you can use the book even if "all you have is a set of cocktail shakers and some ice" and he holds true to that promise. Even those relatively new to cocktail-making will find inspiration in this book.
Get Liquid Intelligence at Books-A-Million for $35
8. Death & Co.: Modern Classic Cocktails by David Kaplan, Nick Fauchald, Alex Day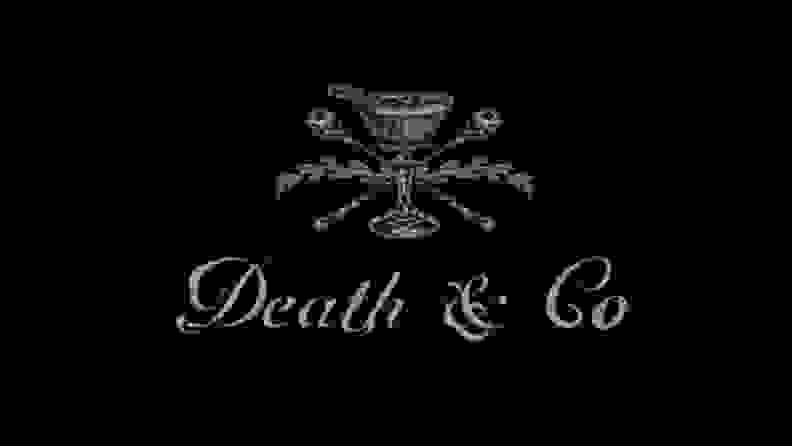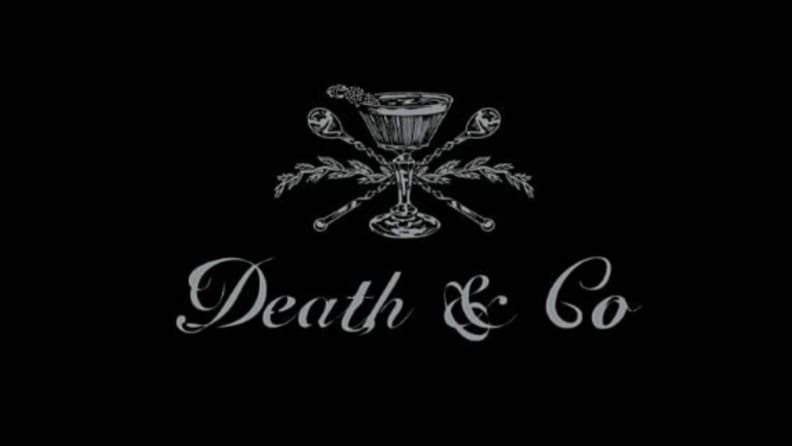 When this book came out in 2014, it instantly became a definitive reference on craft cocktails. Featuring more than 500 of the book's namesake bar's most innovative and sought-after cocktails, this is more than just a collection of recipes, it's a complete cocktail education, with information on the theory and philosophy of drink-making.
We love that this is such a technical book, but it never veers away from the personable nature that the original Death & Co bar was known for, offering highlights of favorite regulars and breakdowns of how to get around tough situations (such as sub-par ice). We also like how the writers let you into their own learning process, with their "Goldilocks Experiments" with classic cocktails, letting the reader in on how to make one that is "just right."
Get Death & Co. at Amazon for $25.49
9. Spirits, Sugar, Water, Bitters: How the Cocktail Conquered the World by Derek Brown with Robert Yule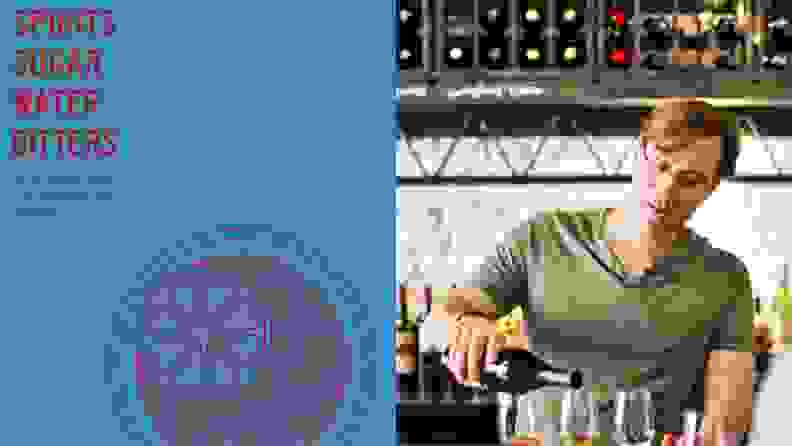 An excellent armchair companion for those who know that cocktails not only are great to drink, but a great conversation topic, this book follows the "birth of the cocktail" and the evolution of the drinking habits of our nation. Written by Derek Brown, who served as the National Archives' chief spirits advisor in 2015, it's incredibly well-researched and informative without pandering to snobbery—no spirit or liquor is beneath Brown's interest—so reading is fun, informative, and exciting.
This timeline of cocktail consumption follows the roots and history of the American cocktail, with accompanying recipes of classic and newly iconic drinks. The recipes are accessible, and most can be made with easily found ingredients, so you can craft up an almost instantly gratifying cocktail while you read deeply into its origins.
Get Spirits, Sugar, Water, Bitters at Amazon for $29.09
10. Tiki: Modern Tropical Cocktails by Shannon Mustipher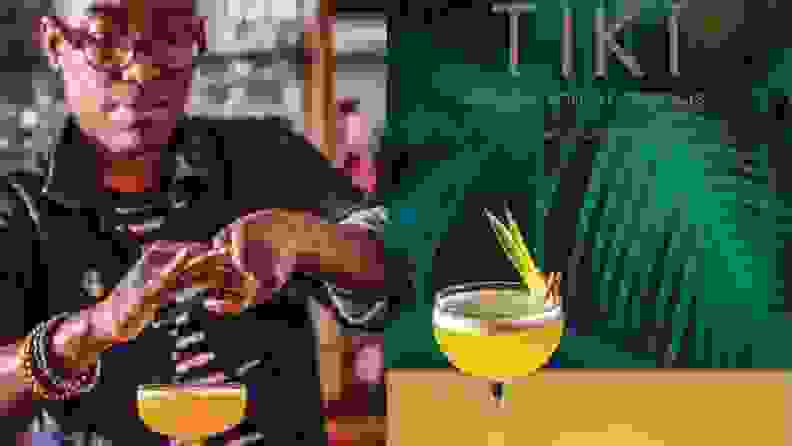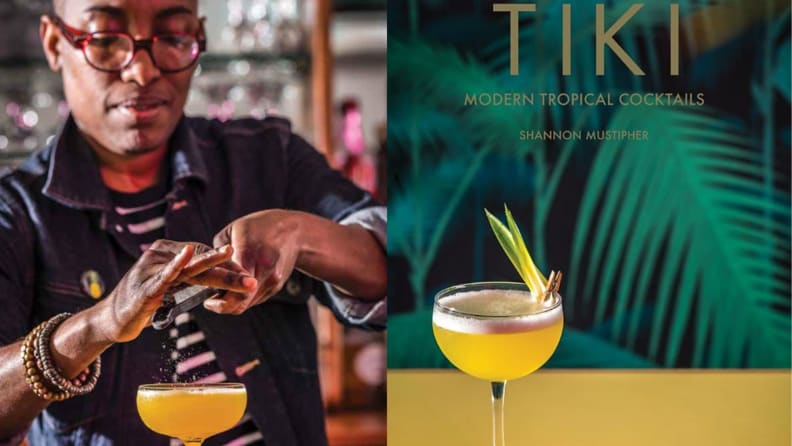 To some, the obvious choice for a tiki book would have been the James Beard-winning Smuggler's Cove. We are choosing to recommend this one, however, because it brings a little something different to the table. While most tiki titles tend to focus on a drink's history or inspiration, we like this one for its innovative and modern approach to a classic genre of cocktails, as well as its attention to ingredients and technique.
This is also the first cocktail book by an African American bartender in more than a century (the last being The Ideal Bartender by Tom Bullock, published in 1919). Mustipher takes a forward-focused approach to tradition with new versions of classic tiki drinks along with original cocktails using quality rums, infused and fat-washed spirits, liqueurs, fresh fruit juices, and homemade syrups. "Every recipe in the book is good, which isn't always easy to find," says Derek Brown. We agree.
Get Tiki: Modern Tropical Cocktails at Amazon for $19.89
11. Drink What You Want: The Subjective Guide to Making Objectively Delicious Cocktails by John deBary
You won't feel a hint of pretension, judgement, or intimidation with this book—it's perfect for armchair mixologists who want to learn the basics. "[Debary] is a really creative thoughtful person and he's worked at some of the best bars in New York," says Brown. "Reading this book is fun. It covers the gamut of complex and interesting cocktails to some that are more whimsical." Even if you have no intention of crafting your own, this book can even help you improve your drink-ordering skills once we are all able to belly up to a bar again.
Get Drink What You Want at Amazon for $16.20
12. The Gentleman's Companion by Charles H. Baker
Of all the classic cocktail books, this has the most approachable and translatable recipes for the modern palate. Both drink travelogue and cookbook, this book is the summation of Charles Baker's culinary and drinking experiences abroad. Baker accents his tales of high adventure with recipes for cocktails that were considered unusual specimens in the 1920s and '30s. "He includes the histories of each recipe, with stories of his international travels, which I find so relatable to the wanderlust-driven bartenders of today," says Palac.
Get The Gentleman's Companion at Amazon for $29.95
13. The Savoy Cocktail Book by Harry Craddock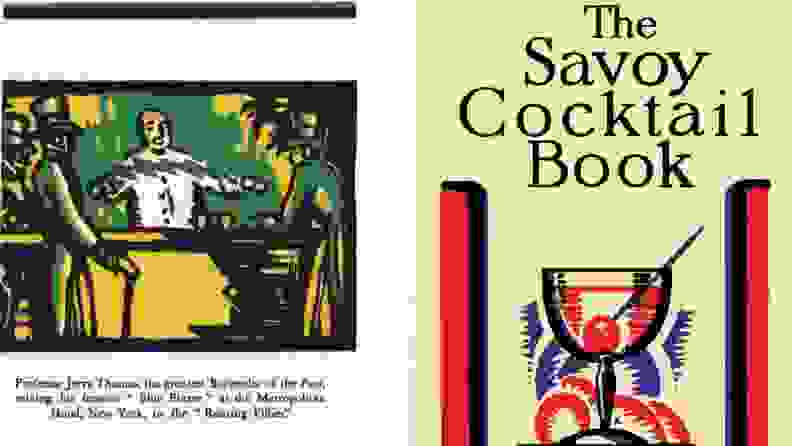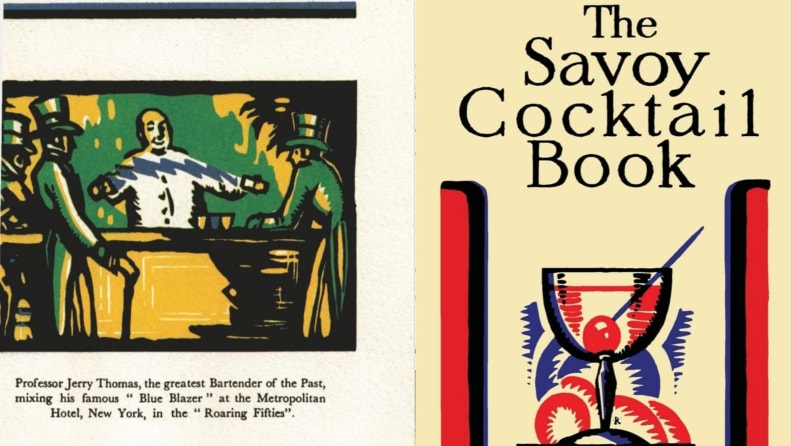 There's hardly a better way to add some vintage class to your life than with this compendium of drink recipes that were enjoyed when Prohibition-dodging Americans visited London's iconic Savoy bar for "tea-dances" and "mixed drinks." Written by exiled American Harry Craddock while tending bar in London during Prohibition, this cocktail book is arguably the most famous cocktail book in history. This book is enthusiastically recommended by Joe Keeper of Bar Keeper in Los Angeles and Julia Momose, who calls it a true classic. "Many of the recipes are easy to recreate at home and are classics to this day. This book is a piece of cocktail history," Momose says.
Get The Savoy Cocktail Book at Amazon for $19.95
14. The PDT Cocktail Book: The Complete Bartender's Guide from the Celebrated Speakeasy by Jim Meehan and Chris Gall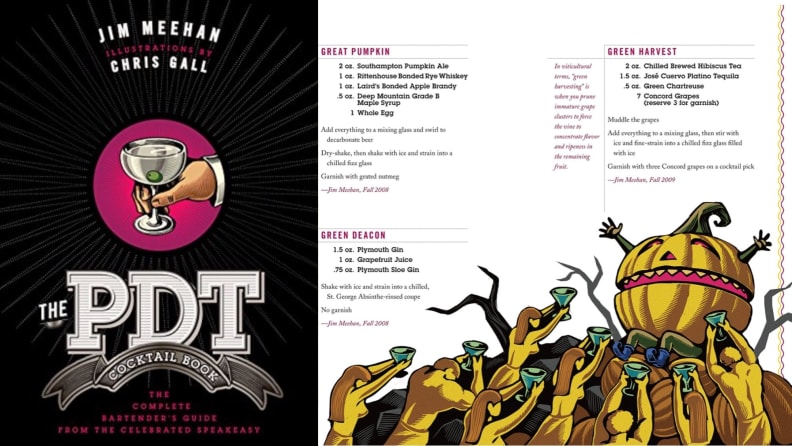 It's been said that this is a modern-day Savoy Cocktail book. Its 300-plus recipes include both the classic canon of cocktails and recent inventions, with a particular focus on the drinks served at the influential speakeasy-style bar Please Don't Tell (PDT), and in New York by other notable bartenders. Beautifully illustrated, beautifully designed, and beautifully crafted; each of the recipes are handpicked and tested. While this might not be the book to grab if you're a beginner with a low-stocked liquor cabinet, if you're starting to get serious about cocktail-making it may be just the push you need to grow your bottle collection.
Get The PDT Cocktail Book at Amazon for $18.49
15. The Drunken Botanist: The Plants that Create the World's Best Drinks by Amy Stewart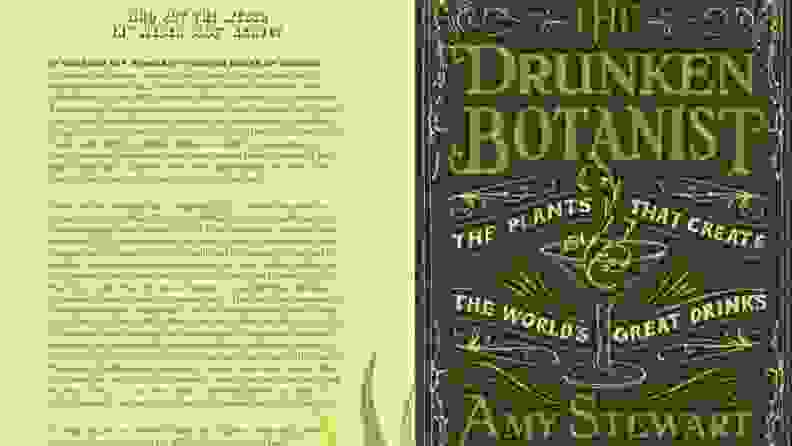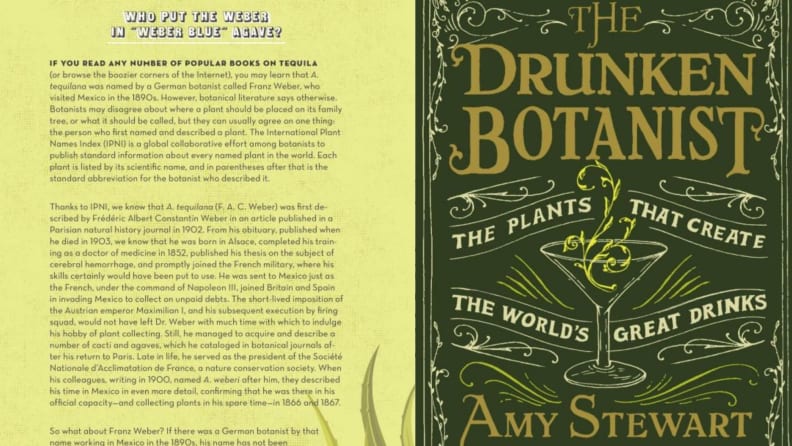 We are all spending a lot more time in our gardens these days, which makes this book a timely read for anyone looking to dig deeper into the botanical origins of beer, wine, spirits, and even some mixers. This book is light on recipes but you will come away with a deeper knowledge of what exactly is in your glass and you'll be able to understand how those elements play together to form the flavors and aromas you'll experience in a well-crafted drink. We found this book immensely readable and wildly interesting. Breaking down the botanical origins of alcoholic beverages allows readers to better understand how different alcohols are related and how their flavor palates are connected. It sounds heady, but if you're not sure where to start, we'd recommend this one for anyone beginner to expert.
Get The Drunken Botanist at Amazon for $11.79
16. Drinking Like Ladies: 75 Modern Cocktails from the World's Leading Female Bartenders by Kirsten Amann and Misty Kalkofen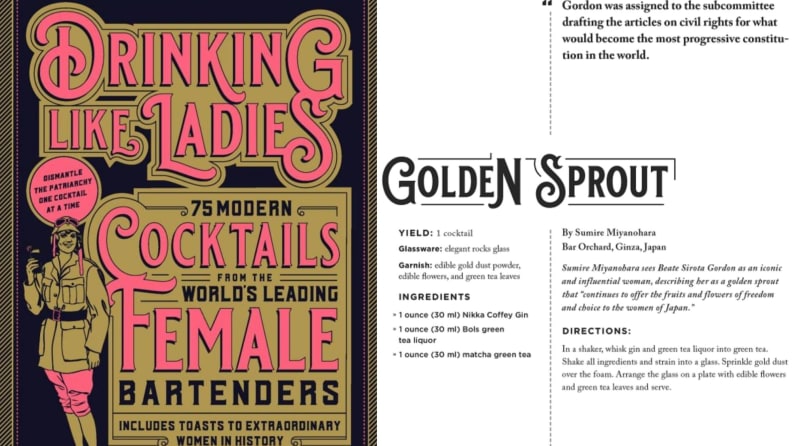 This is an incredible anthology of work from some of the best female bartenders in the industry. Filled with original recipes inspired by notable women in history, cocktail making (and partaking) has never felt so empowering. Built on the concept of "strong cocktails from strong-minded women who would never pigeonhole you into a 'skinny girl' cocktail" this book spotlights 75 often unsung female pioneers, such as musician Melba Liston, DNA research pioneer Rosalind Elsie Franklin, and mother of Nigerian feminism Funmilayo Ransome-Kuti.
Each woman's bio and illustration is paired with a cocktail recipe from a top female bartender who was inspired by these icons. "Seeing so many women I've looked up to my whole career coming together for this work inspires me and empowers me. It smashes the idea of what is a 'girly drink.'" says Palac.
Get Drinking Like Ladies at Amazon for $18.49
17. Meehan's Bartender Manual by Jim Meehan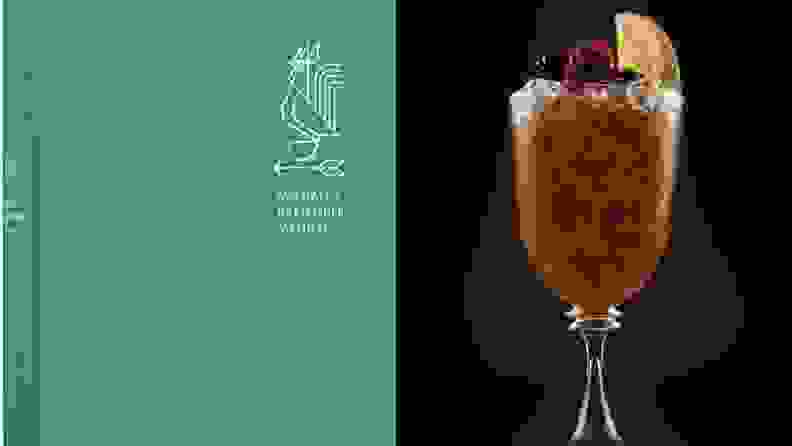 Jim Meehan is an absolute giant in the cocktail-making world. This book dives deep into all of the elements of barkeeping. While the armchair mixologist may want to skip over the portion of how to lay out and manage a bar, this book also includes recipes for 100 cocktails culled from the classic canon and Meehan's own storied career. We also like the brief history of cocktail culture and reverence to the origins of immigrant bartenders and what they brought to the field. In terms of the craft of cocktails, each recipe in this book reveals why Meehan makes these drinks the way he does, offering unprecedented access to one of our country's top bartender's creative process.
Get Meehan's Bartender Manual at Amazon for $26.49
The product experts at Reviewed have all your shopping needs covered. Follow Reviewed on Facebook, Twitter, and Instagram for the latest deals, product reviews, and more.
Prices were accurate at the time this article was published but may change over time.