Kitchen & Cooking
Pizza lovers, is this stovetop pizza oven worth your money?
We put Pizzacraft's Pizzeria Pronto Stovetop Pizza Oven to the test
Pizza is the best food. This is why I order it a few times a week month, a habit that is not great for my wallet. When I heard that a home stovetop pizza oven exists and promises to churn out top-notch pizza in just 6 minutes, I had to test it out.
Pizzacraft's Pizzeria Pronto Stovetop Pizza Oven (MSRP $180) sits atop a gas stovetop with promises to transform it into a fully-functioning pizza oven that preheats to to 600ºF in just 10 minutes. It claims to be better than a conventional oven because it gets hotter quicker, cooking a 12" pizza in just 6 minutes.
According to the instructions, it's a quick process from dough to pizza: Turn your burner to high and preheat for 15 minutes. Then transfer your pizza from peel to stone, shut the door, and cook for about 3 minutes, rotate the pizza 180º, and finish cooking for another 3 minutes.
In reality, it was a much more time consuming process. First, it took a team of three, a careful read of the manual, a screwdriver and pliers to assemble the oven. 25 minutes later, we were ready to preheat the oven on the stovetop.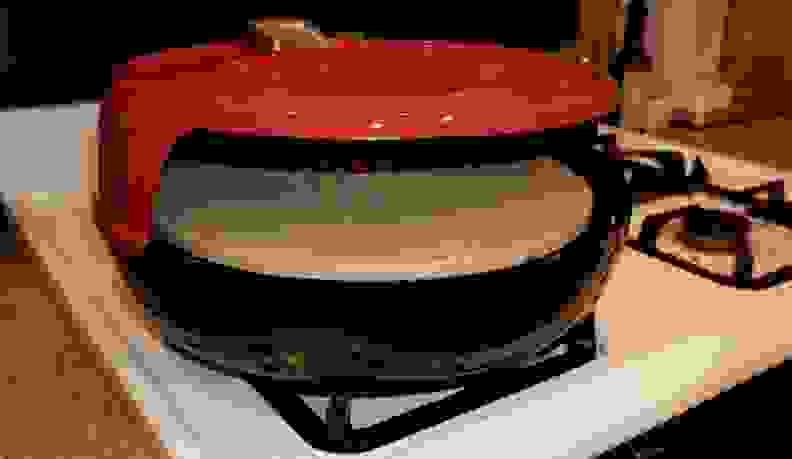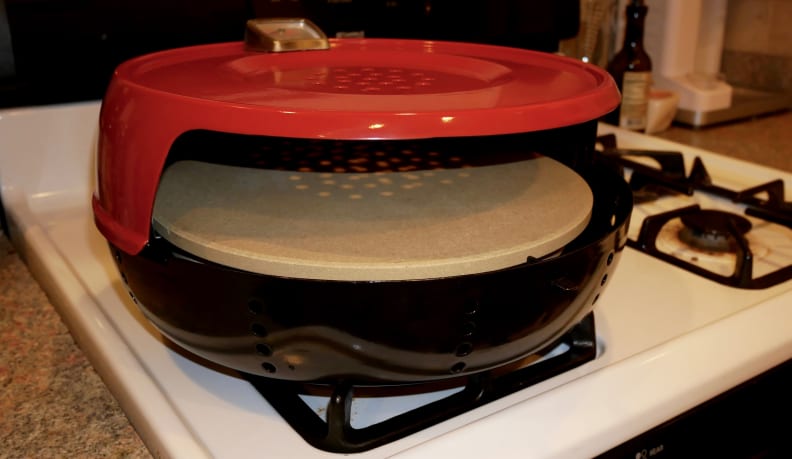 I fired up my gas range and waited well past the advertised 15 minutes. It actually took more than 30 minutes (and a lot of propane, sorry roommates) to get the oven up to "pizza cooking temperature," which only ever reached 500º at its hottest—definitely achievable by my oven. Still, I was hopeful.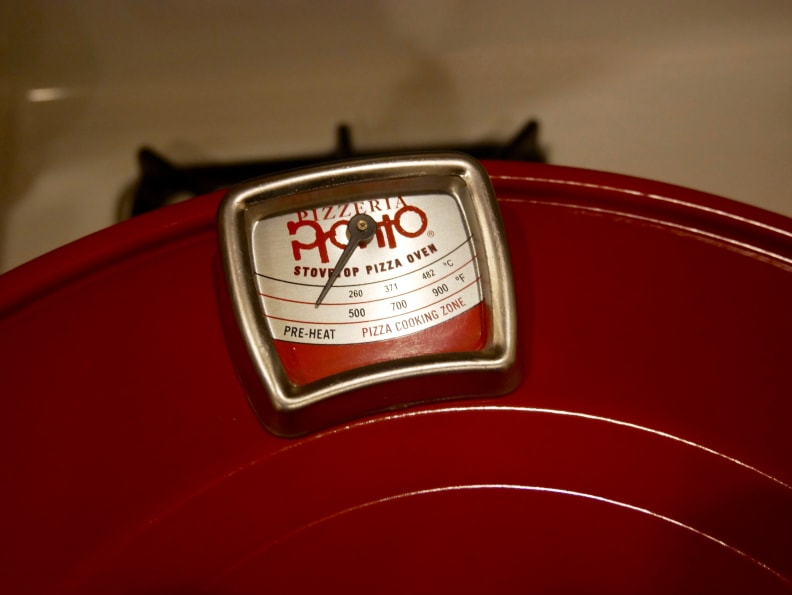 To make my pizza, I opted for fresh pizza dough and my favorite toppings because I figured such an elaborate pizza oven is not merely for defrosting a frozen 'za: It's for a pizza aficionado who's going to invest time and money and storage space into her habit. For a retail price of $180, I think that's a fair assumption.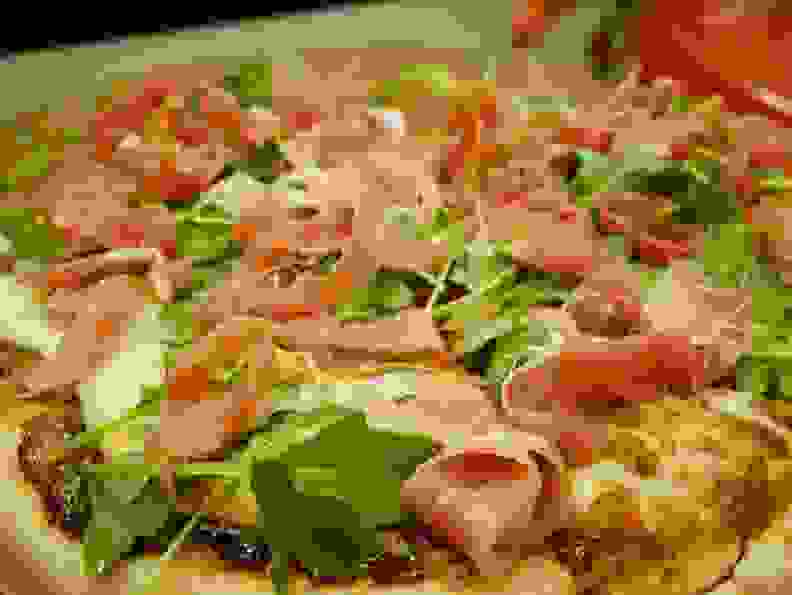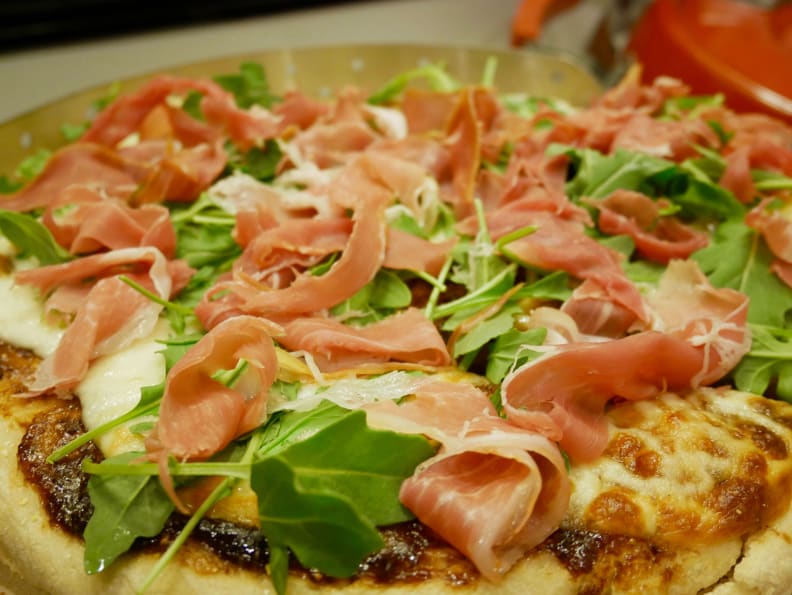 We cooked two pizzas in the oven, and had a fair amount of difficulty getting both of them in and out of the oven. One broke in half and the other clung to the back metal ring. Both times, we had to lift the top of the oven off (with oven mitts—it's metal and therefore really hot) to remove the pizza, which effectively lost all heat in the oven. We had to wait a while to get the oven back up to the pizza zone, a cute name that takes a long time to reach.
My first pizza cooked for an insane 25 minutes before being done, or as done as it could get: When I tried to rotate the pizza, it ripped in half despite copious cornmeal on both the bottom of the pizza and the peel to prevent sticking. It came out unevenly cooked, since I couldn't rotate it as recommended, even with the specially-crafted peel from Pizzacraft.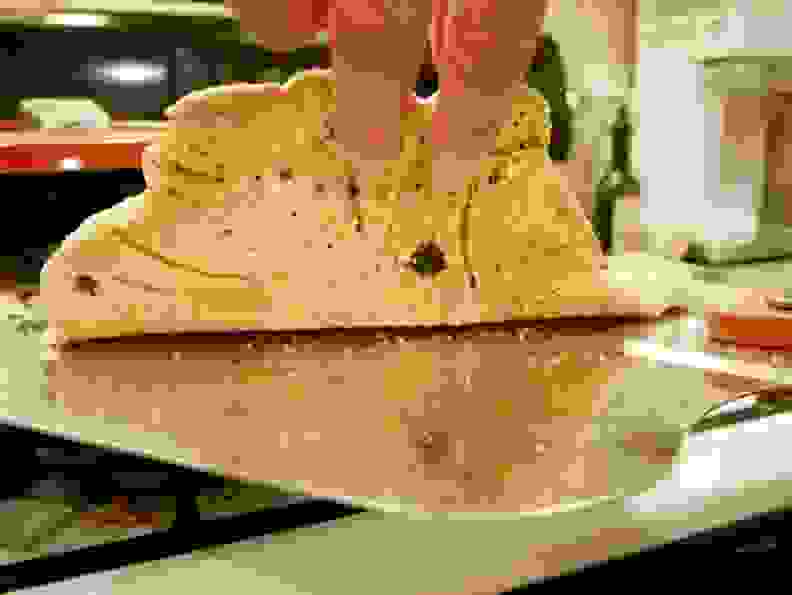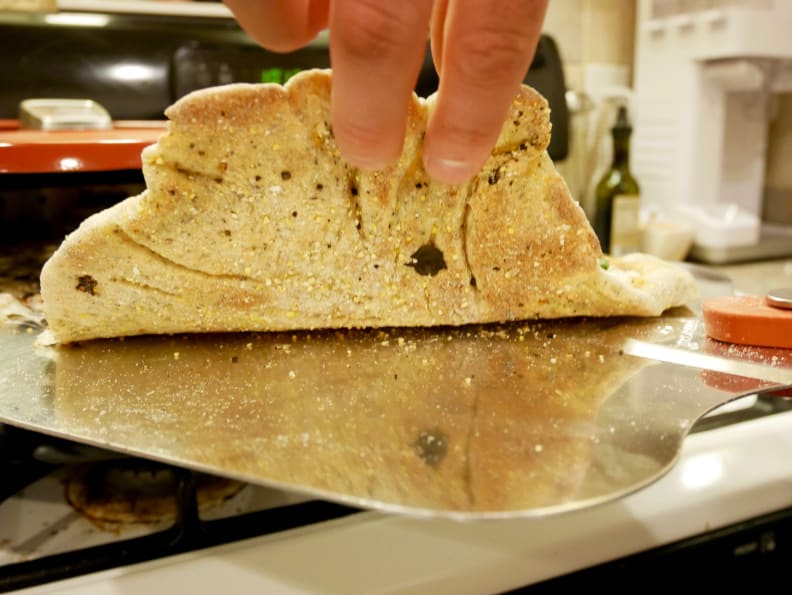 Was the resulting pizza edible? Yes, we definitely ate it all. But it certainly wasn't fantastic, and I truthfully didn't find the value in the expensive contraption. It's not simple to use and it's cumbersome to assemble and store. It also felt precarious to use, too large for a standard-sized gas burner and not secured in any real way (the "cable burner safety lock" is essentially a metal zip tie that tethers the oven to your burner's grates by a literal thread). If the oven does fall, your best bet is to just plug your ears and get out of the way, because all of the pieces are separate, heavy, and very hot.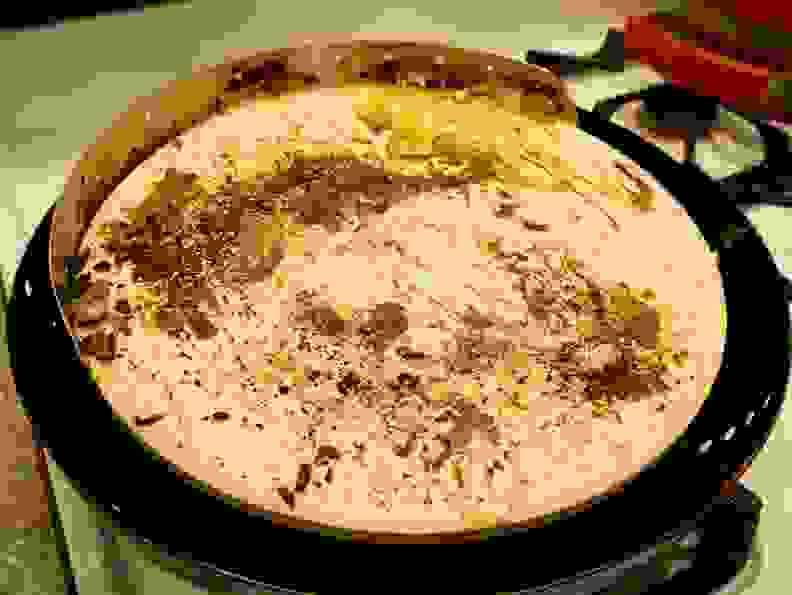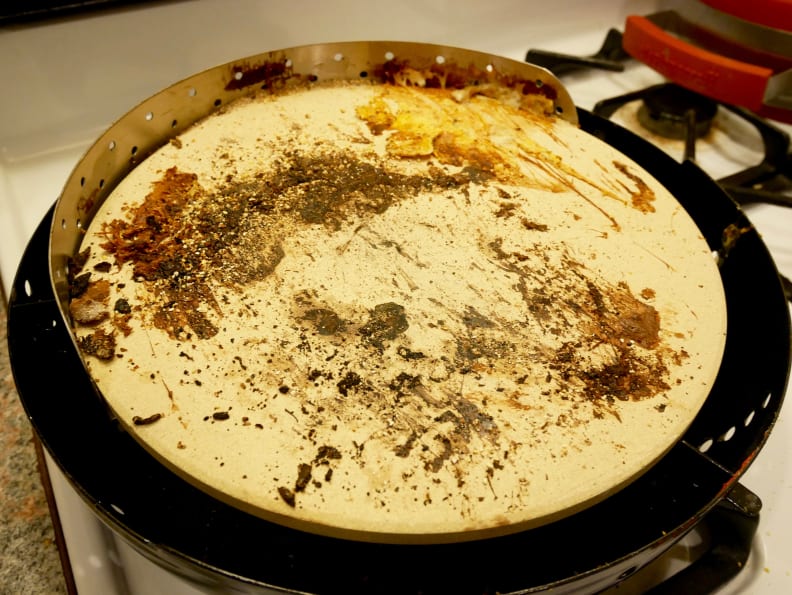 Admittedly, halfway through the process, I was wishing I'd just used the included pizza stone in my conventional oven. By the end, when it was time to clean the multi-pieced thing caked in burnt dough and cheese, I swore it off. I hoped this contraption would cure my take-out pizza habit, but I'd much rather shell out $15 a few times a month than deal with the headache that came with assembling, using, and cleaning this stovetop oven.