Kitchen & Cooking
You're probably using your KitchenAid stand mixer wrong
But there's an easy fix.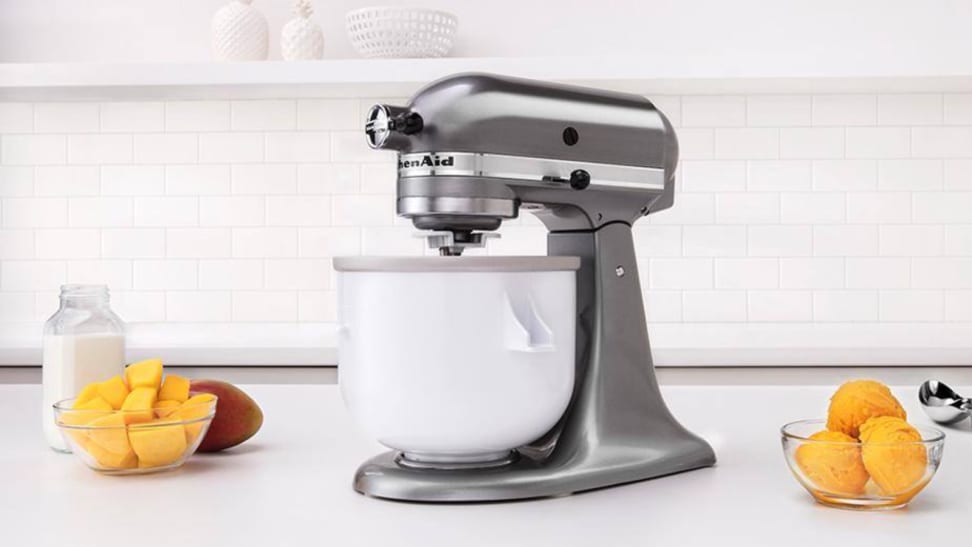 Credit:
The first thing you reach for when it's time to whip up a batch of homemade chocolate chip cookies? Your trusty KitchenAid stand mixer, of course. You pour in all of your ingredients and turn on the mixer, already drooling over the thought of the warm gooey deliciousness that is soon to be yours.
There's just one problem—your so-called "trusty" mixer doesn't seem to be working.
Before you freak out or, worse, toss your pricey appliance in the trash, there may be an easy solution. Below is the problem that most people experience with their KitchenAid stand mixer and how to fix it yourself.
The most common KitchenAid mixer problem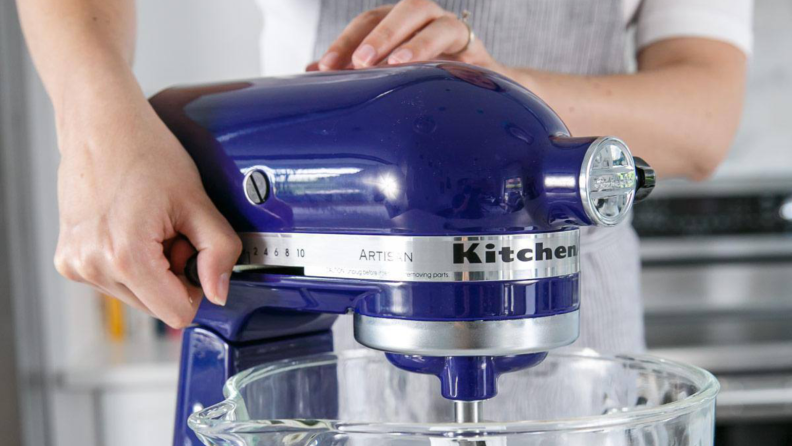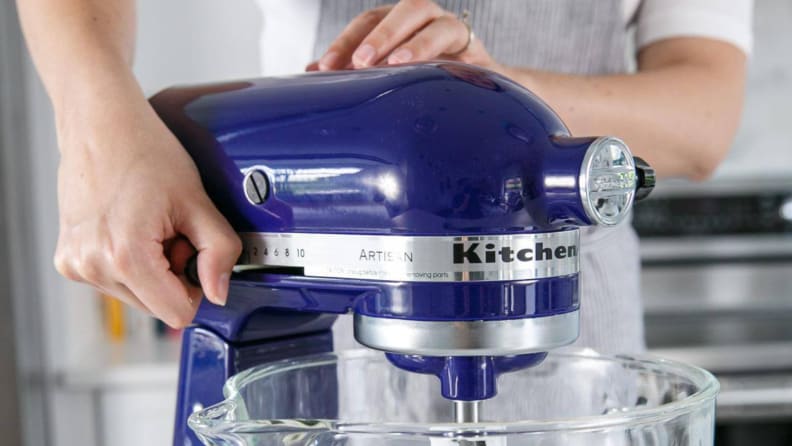 While there are plenty of reasons why your mixer might not be performing up to par, it's often due to your beater being out of alignment—a.k.a. it's either set too low or too high. According to KitchenAid's help website, this can cause the beater to hit the edges of the bowl (if it's too low) or your ingredients to not be mixed thoroughly at the bottom (if the beater is too high). Plus, if your beater is constantly knocking into the bowl, it can chip away at the coating and damage your mixer over time.
How to adjust a KitchenAid stand mixer
Fortunately, fixing your misaligned beater is easier than it sounds. First, KitchenAid recommends using what they call the "dime test." Because your mixer performs best when the beater has a 1/16-inch clearance at the bottom, you can place a dime at the bottom of the bowl to find out if your beater is set properly. Then turn the mixer onto the stir speed. If the dime doesn't move at all, your beater is too high. Conversely, if the dime moves around constantly, your beater is too low.
To adjust your beater, unplug your mixer and lift the head to the up position. Using a flathead screwdriver, turn the screw at the hinge of the mixer to the right to lower your beater (just a quarter turn at a time!) or to the left to raise it. Then try the dime test again. You'll know your beater is properly aligned when the dime moves 1/4 to 1/2 inch with each pass of the beater around the bowl.
Our experts' top tips for using your stand mixer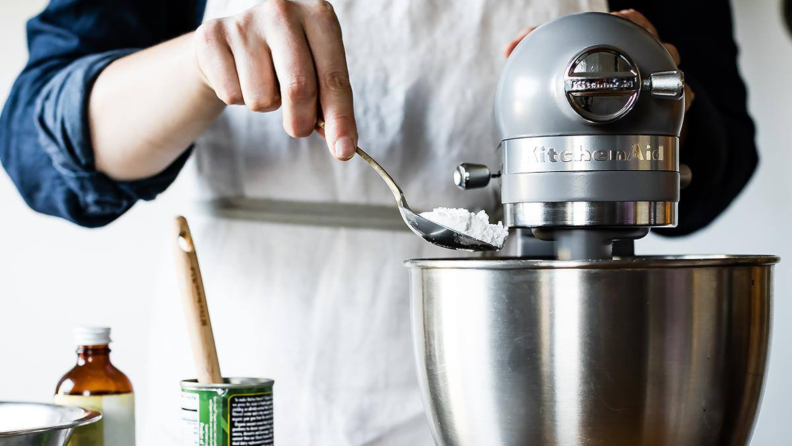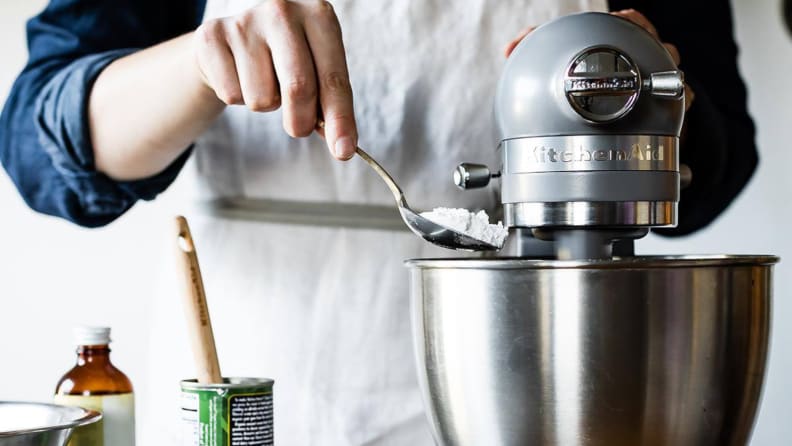 Adjusting your beaters isn't the only way to make your mixer work better for longer. Our kitchen and cooking writer, Valerie Li, says you should always check to make sure the bowl is properly in place before using it, too. "Make sure the bowl is securely attached to the base," she cautions. "When I first started using mine, which is a Professional 6-Quart, I made a mistake by not pushing down enough so the bowl is 'clicked' onto the base. I almost destroyed my stand mixer!"
And when it comes to taking advantage of all that your mixer can do, Valerie recommends getting creative (and thinking outside of the baking box). "I use mine not only for mixing cookie dough and pastry things, but also for occasionally mixing meatballs and mashed potatoes," she says, adding that you can—and should—also experiment with different attachments. "The best thing about owning a KitchenAid is also the wide range of attachments you can add on to better serve your needs. There are food processor, ice cream maker, pasta maker, and even juicer attachments that can help make cooking much easier," she explains. Bon appetit!
Get the KitchenAid Artisan Series 5-Qt Stand Mixer from Amazon for $293.55
The product experts at Reviewed have all your shopping needs covered. Follow Reviewed on Facebook, Twitter, and Instagram for the latest deals, product reviews, and more.
Prices were accurate at the time this article was published but may change over time.