Kitchen & Cooking
6 king cakes you can order online for Mardi Gras
Celebrate Fat Tuesday with one of these tasty cakes.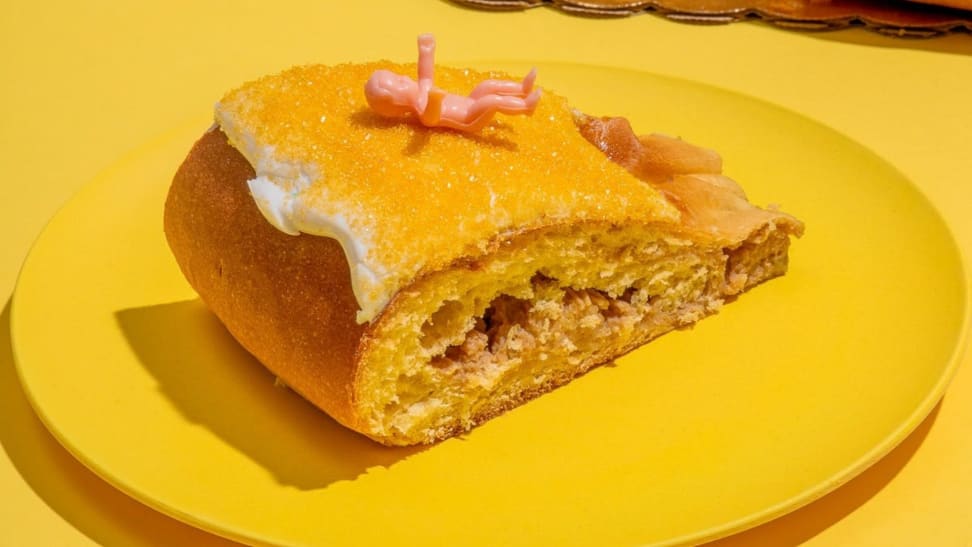 Credit: Maurice French Pastries
With all the lingering uncertainties of the pandemic, a lot of us might still be planning to lay low for Mardi Gras this year. And while we'll miss running around on Bourbon Street with a Hurricane daiquiri in hand, it's still possible to bring the tastiest parts of Mardi Gras into your own home—including enjoying an over-the-top king cake from bakeries across the nation.
If you're not familiar with king cake, it's a delicious ring of sweet cinnamon pastry covered in white frosting and sprinkles in the official colors of Mardi Gras: green for faith, purple for justice, and gold for power. According to tradition, breaking into a king cake during Mardi Gras derives from the story in the Bible of the three kings who brought gifts to baby Jesus, hence the small plastic baby hidden in each cake. It's good luck to get the slice with the little baby, so make sure to dig in!
Here are our picks for six king cakes you can order online. Most are available for national shipping, while others must be picked up in-store. Of course, with Fat Tuesday right around the corner on March 1st, it's best to order sooner rather than later to avoid any delayed shipping times.
1. Gambino's Bakery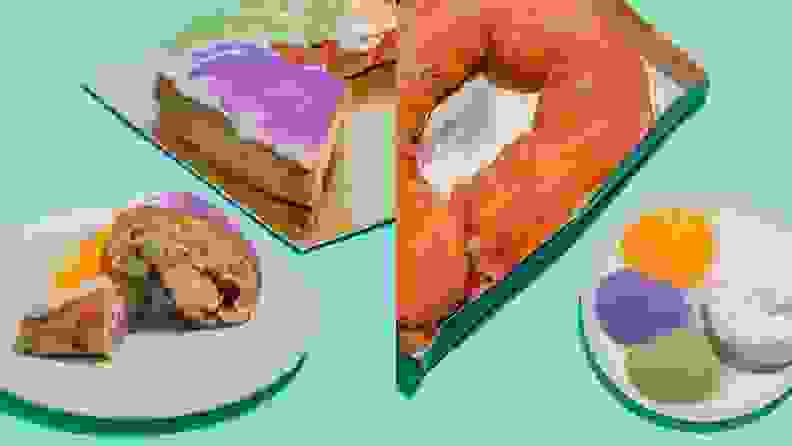 This legendary bakery, which has been serving king cakes and other French pastries in New Orleans since 1949, ships its equally legendary The King Rex King Cake Kit nationwide. The cake is made with fresh butter and cinnamon, and when it arrives at your door it comes with packages of white fondant icing and colored sprinkles for some DIY king cake action.
Order Gambino's King Cakes from Goldbelly starting at $49
2. Willa Jean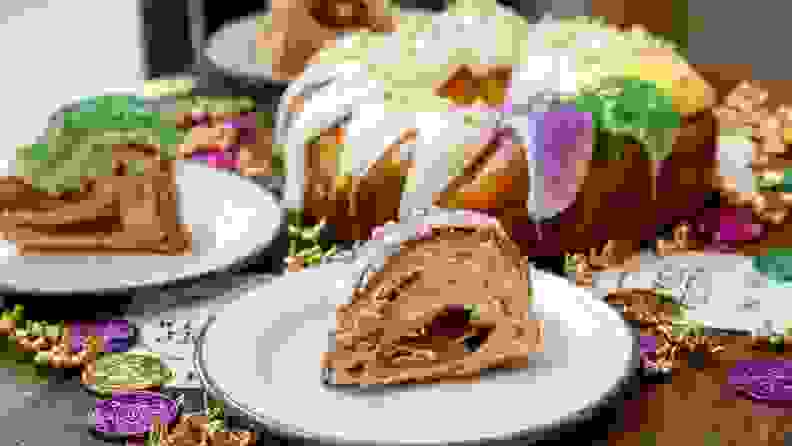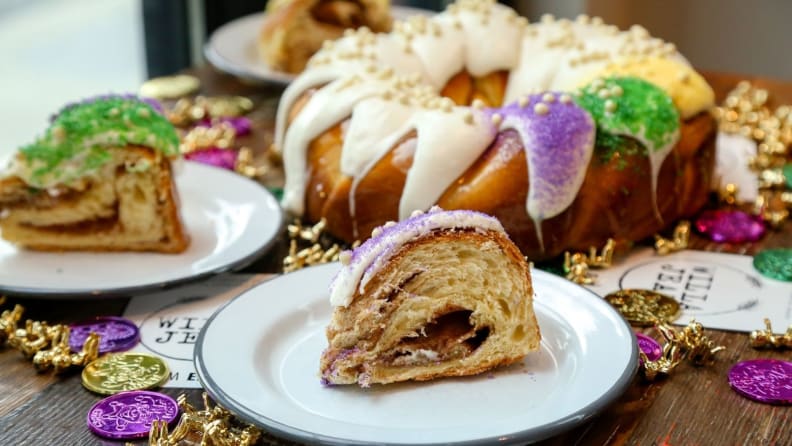 In the words of Willa Jean, 'tis the season! This New Orleans restaurant and bakery, headed by chef and cookbook author Kelly Fields, is offering its drool-worthy Caramel Crunch King Cake for in-store pickup until March 1st. The cake comes with a cinnamon swirl and cream cheese frosting, and all orders must be placed 48 hours in advance of pickup date.
Order the Willa Jean King Cake for $36
3. Maurice French Pastries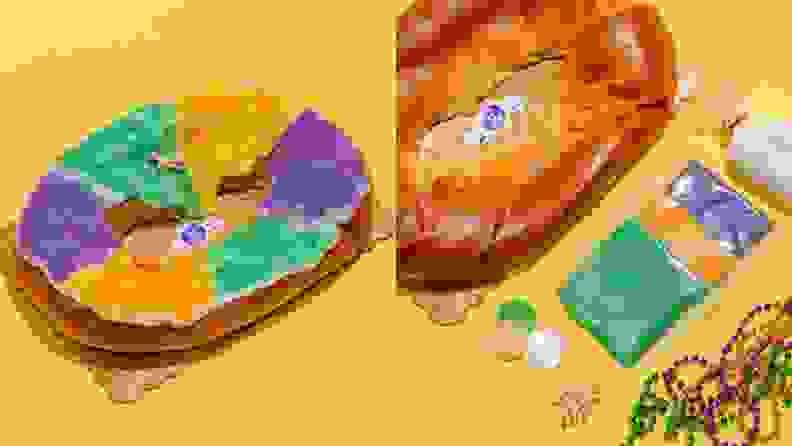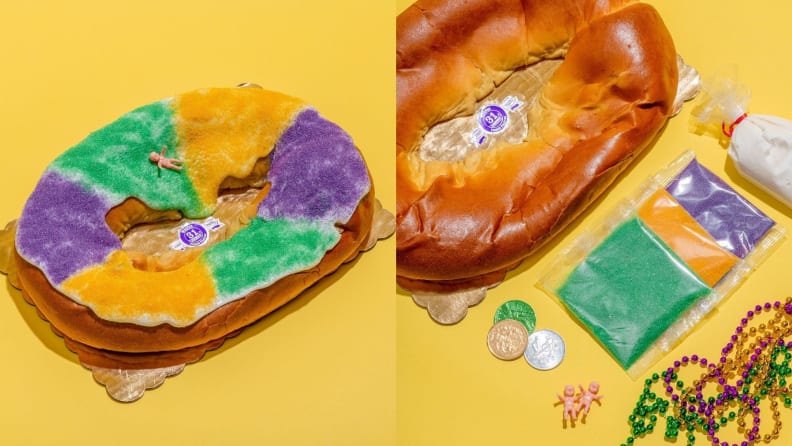 This 23-year-old bakery is offering its award-winning king cake to order online with nationwide shipping. The braided brioche cake comes with icing and colored sugar packets, along with colorful beaded necklaces and doubloons to get the Mardi Gras party started. Looking for a COVID-friendly shareable option? The bakery has you covered with a 4-pack of mini king cakes as well.
Get Maruice French Pastries' New Orleans King Cake from Goldbelly starting at $49
4. Breads on Oak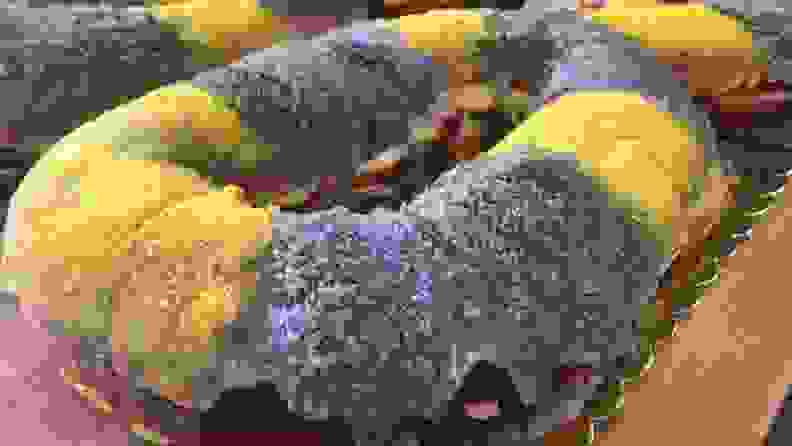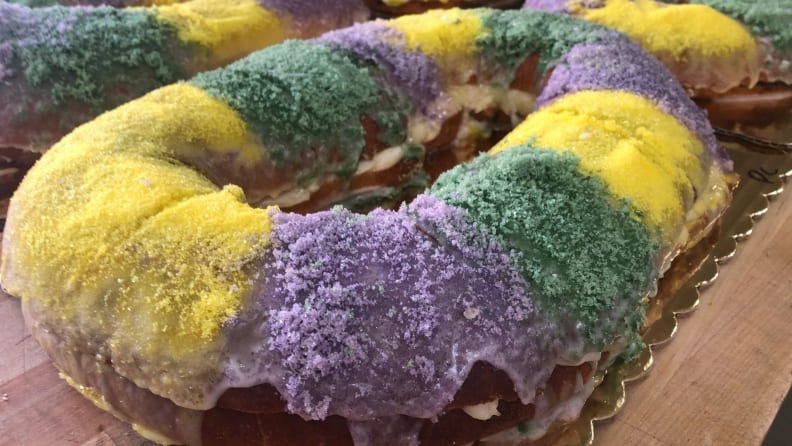 Vegans, this one's for you. This New Orleans bakery makes its cake using non-GMO vegan ingredients and bakes it right in the heart of a stone hearth oven. Instead of a plastic baby, Breads on Oak swaps in an almond, and the cake comes in three varieties: traditional, with bavarian cream, or with cream cheese filling.
Order Breads on Oak's Vegan King Cake starting at $74
5. Bayou Bakery
There's a reason people from all over the Washington, D.C. area frequent Bayou Bakery for their Mardi Gras needs. And for those who need to pull out all of the stops for their Mardi Gras celebration, this Arlington, Virginia bakery is offering a Mardi Gras in a Box for nationwide shipping.
The box comes packed with the bakery's signature king cake, a Mardi Gras murder mystery game for eight players, 24 tricolor beads and doubloons, masks, one feather boa, and a bottle of Pat O'Brien's signature Liquid Hurricane Mix. For nationwide shipping, orders should be placed 48 to 72 hours in advance.
Order Bayou Bakery's Mardi Gras in a Box for $150
6. Clauda's King Cake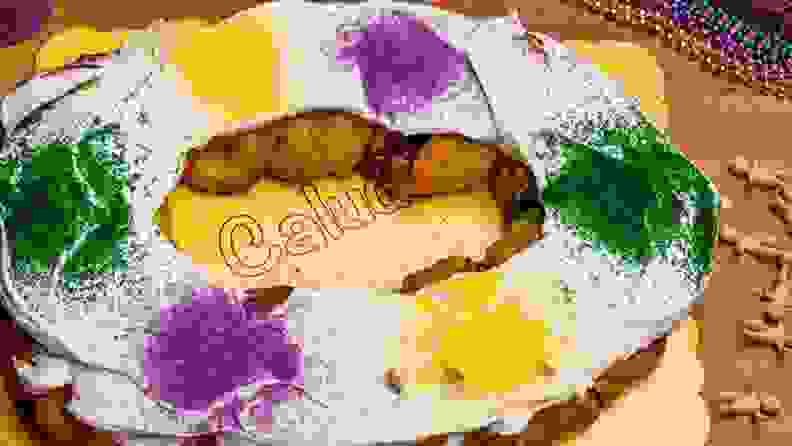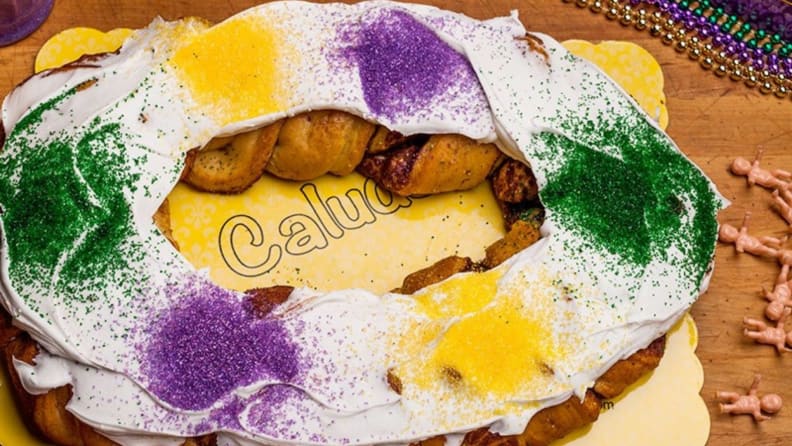 In a rush to get your hands on a King Cake? Then you're in luck, because Clauda's King Cakes ship exclusively with FedEx and offer priority overnight shipping. The historical bakery offers three different varieties of King Cake to choose from, ranging from Traditional Old School with no icing, to cream cheese-filled.
Order from Claudia's King Cake starting at $22.95
The product experts at Reviewed have all your shopping needs covered. Follow Reviewed on Facebook, Twitter, and Instagram for the latest deals, product reviews, and more.
Prices were accurate at the time this article was published but may change over time.