Kitchen & Cooking
This pizza maker is an Easy-Bake Oven for adults—and it's awesome
Pizza party like it's 1999
Do you love pizza? Do you want to have friends over for a dinner party but hate cooking/have picky eaters in your friend group/refuse to clean up after your messy AF friends? Then have I got some news for you. The Pizzarette (MSRP $120-$200) is a countertop pizza oven that is designed to cook 4-6 fresh, Lunchables-sized pizzas at a time.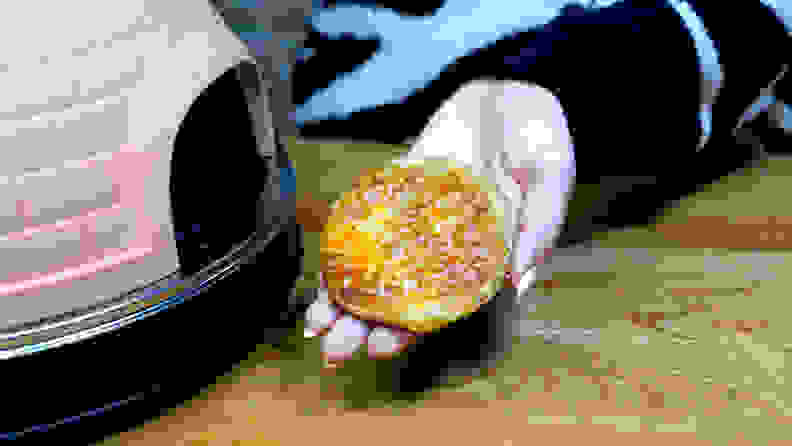 We put the countertop contraption to the test to see if it can live up to its claims—and we were pretty surprised by what we found.
The claim
"The World's Funnest Pizza Oven [in which] pizzas only take 5-10 minutes to cook! Short cooking times allow you to enjoy the conversation and quickly try a variety of different toppings & combinations for your very own mini pizzas!" The manufacturer also promises fast, even cooking, easy cleaning and storage, and an artful display.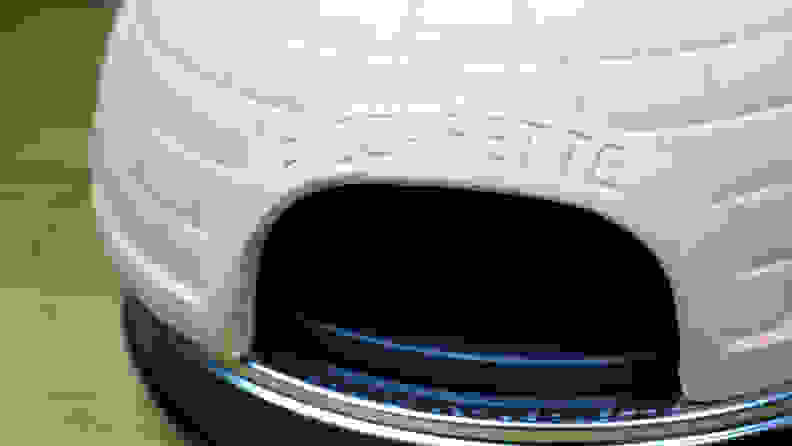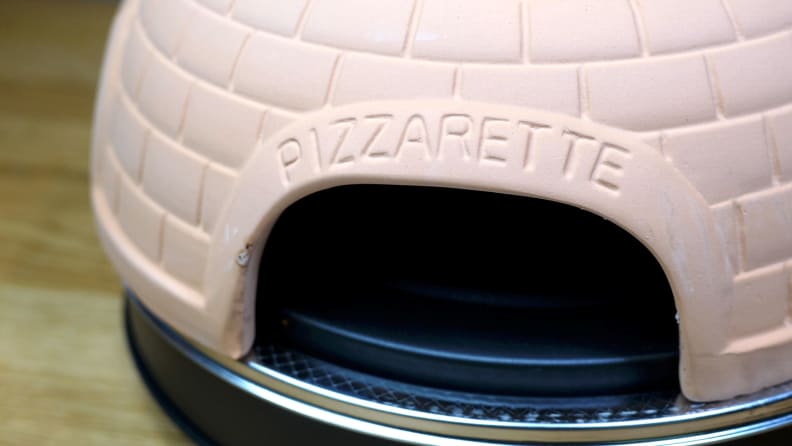 How it works
It's pretty simple—Place the domed terracotta cover over the oven and plug in the unit. There's no on/off switch or control switches: Just plug it in. Let the oven sit for 15 minutes to heat up while you assemble your pizzas.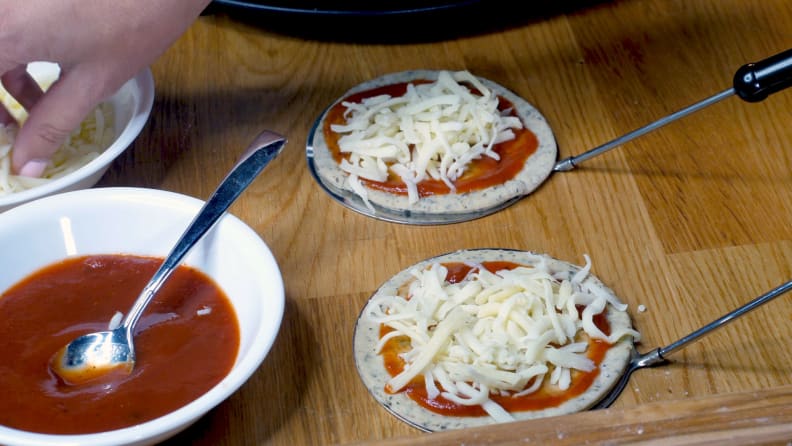 The package comes with a dough cutter to fit perfectly on the included spatulas. When you (and the Pizzarette) are ready, put the pizzas onto the 2 perforated metal spatulas and slide them in for 5-10 minutes or until fully cooked. Alternatively, you can slide the pizzas from the spatulas directly onto the baking sheet (more on that later).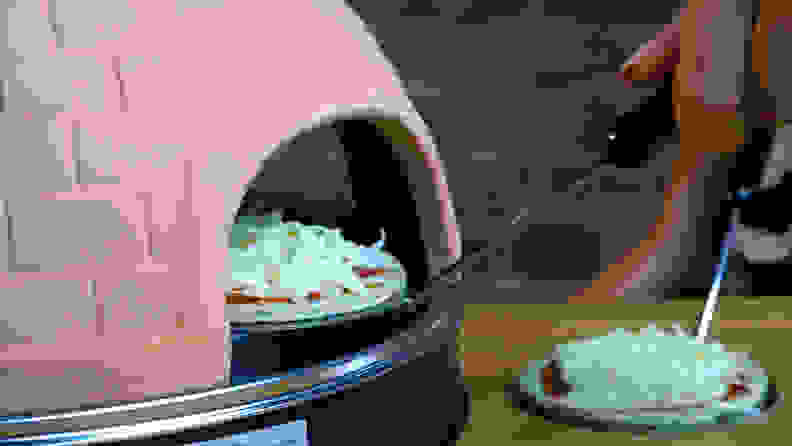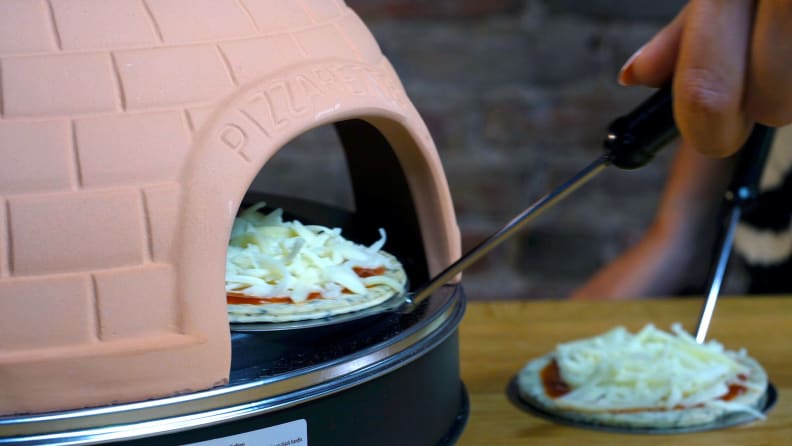 Who is it for?
People who want to make cooking a social event. Picture a dinner party that doesn't keep you in the kitchen, but rather fosters tailor-made dishes designed and cooked by your guests. It gives the same communal vibe as a raclette machine or Chinese hot pot party, and is also great for groups rife with picky eaters or dietary restrictions.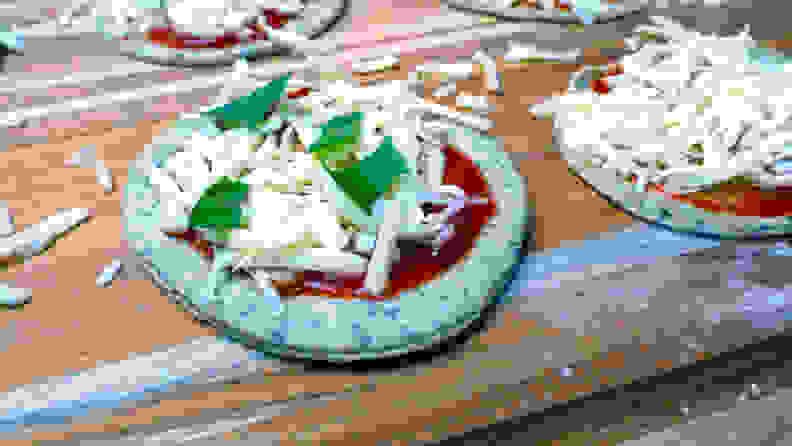 Does it work?
For the most part, yes. It's well-designed and does what it's supposed to: It's a fun concept that cooks any kind of pizza in under 10 minutes and is easy to clean. We did run into a few issues, though.
Uneven cooking: Even with dual heating elements and the terracotta dome, the back edge of the pizzas were browned and crisp while the front edge close to the openings were underdone. To achieve an evenly-cooked 'za, you'll need to rotate the pie 180º halfway through cook time.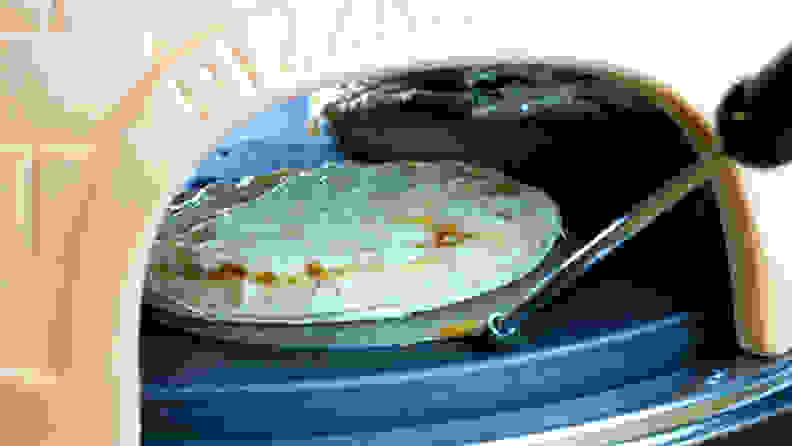 Too hot to handle: The handle at the top of the terracotta dome becomes too hot to touch after 20 minutes of use. You will need an oven mitt to lift the lid, though you shouldn't have to do this often since you can make one pizza after another by just sliding the trays into the slots.
Spatula difficulty: If you cook the pizzas directly on the perforated metal spatulas, they come out perfectly round and flat—but they take a few extra minutes than if you cook them directly on the baking sheet. However, beware: When you slide the pizzas directly onto the baking sheet, the raw dough inevitably buckles and folds, resulting in an uneven result and lots of topping overflow. However, these pies do cook a lot faster on the direct heat.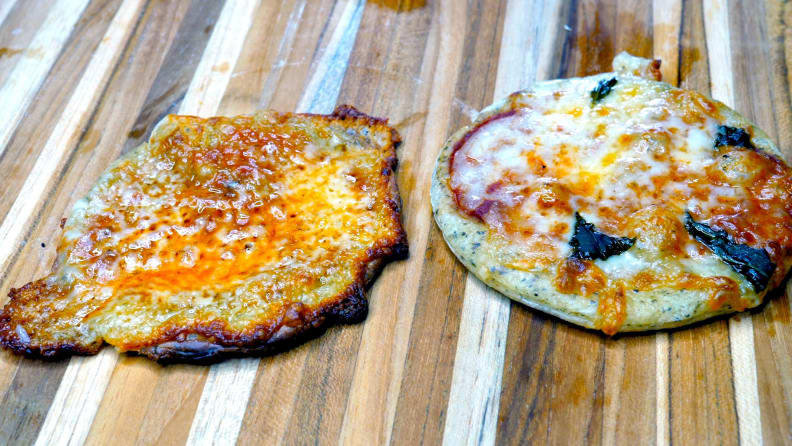 Overflow-age: You will need to employ some trial and error to learn the right ratio of toppings to crust. If you overload your pizzas even a little, your toppings will send cheese oozing over your crust and onto the baking sheet, creating a bit of a smokey mess. The non-stick base was very easy to clean, though, so this didn't cause too much of a headache. A damp cloth did the trick.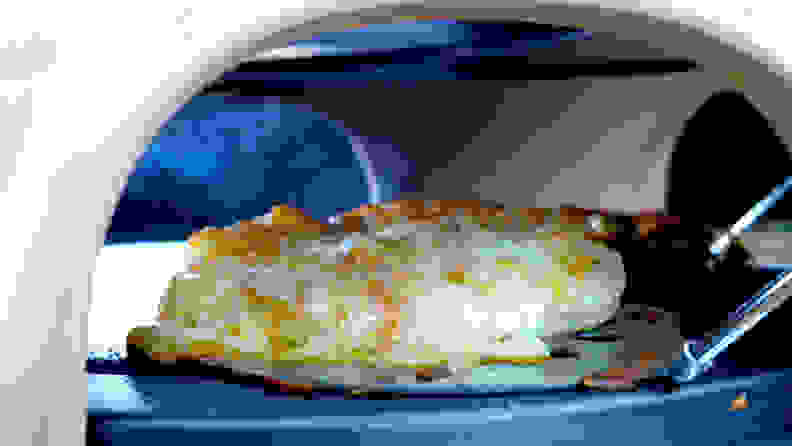 Is it worth it?
The 4-person model retails for $120, and the 6-person model sells for $200. They only come with 2 spatulas, and an additional 2 will cost you $15. That's a pretty hefty cost, but I'm not here to judge: We all know this gadget isn't a necessity in the home. It's built for a niche audience and fun, likely infrequent use.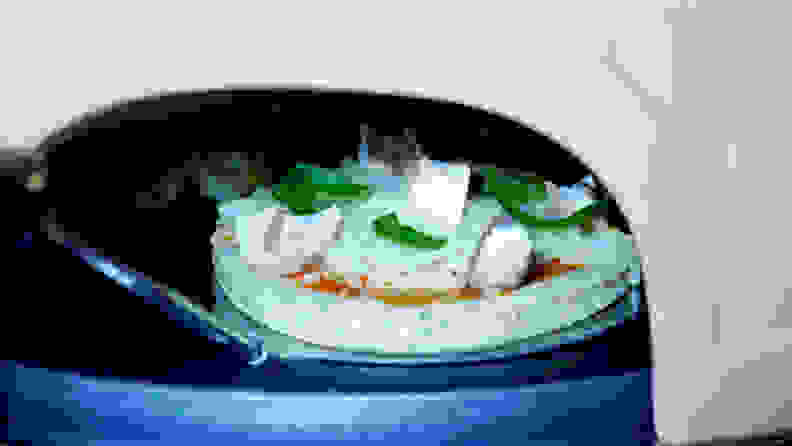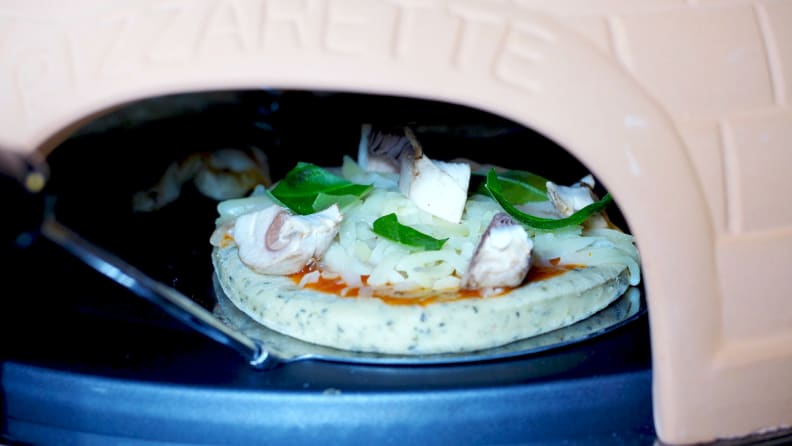 If you are interested in a novelty pizza oven, the Pizzarette does pretty much exactly what it claims to: It's fun, it cooks pizzas quickly, and both the setup and cleanup are a snap. There is a very slight learning curve: I mastered my pizza craft by the third batch. I was surprised at how well it performed, and I can definitely see this being a crowd pleaser at a dinner party. If you are OK with rotating your pizzas halfway through cook time for even results and have a couple hundred bucks to spare, I'd say go for it. We've definitely tried worse!