Kitchen & Cooking
The 10 most-Googled cooking questions—answered
We've got answers to all of your culinary questions
Credit: Google
Google just released the most-searched questions of the year. People were curious about a lot of cooking conundrums, from how to boil an egg to how to make buttermilk. And we get it—the seemingly most basic kitchen tasks can be the most daunting. At Reviewed, we've got the answers.
1. How to poach an egg
You'll need:
A microwave-safe teacup
Saucer
Directions:
1. Fill teacup with ½ cup of water.
2. Crack egg into water. Cover cup with a saucer.
3. Microwave for a 1 minute to 1:30. Remove egg from water with slotted spoon and drain on a paper towel.
See more egg poaching hacks here
2. How to make Jell-O shots
You'll need:
1 packet Jell-O
1 cup water
1 cup vodka
Directions:
1. Bring water to a boil. Add Jell-O and vodka and stir. Pour into plastic cups and refrigerate until firm.
See how to make layered Jell-O shots here
3. How to make buttermilk
You'll need:
1 tablespoon of white vinegar
1 cup of milk
Directions:
1. Pour vinegar into a 1-cup measure.
2. Fill the measuring cup the rest of the way with milk. Stir.
3. Let sit for about 5 minutes, or until milk curdles.
4. How to make cake
You can whip up a serving of warm, delicious chocolate cake in your microwave. In a heat-proof mug, stir together ¼ cup each of flour, sugar, milk, melted butter, cocoa, and chocolate chips, a pinch of salt, and a teaspoon of vanilla. Microwave for 2 minutes and enjoy!
5. How to hard boil eggs
1. Put eggs into a pot in a single layer.
2. Fill the pot with enough cold water to cover the eggs with 1 inch of water
3. Bring water to a boil. Remove the pot from heat, cover it, and let sit for 14-17 minutes, depending on the size of the eggs.
4. Drain water and place in a bowl with ice water to prevent overcooking.
5. Once cool, peel eggs.
6. How to make sushi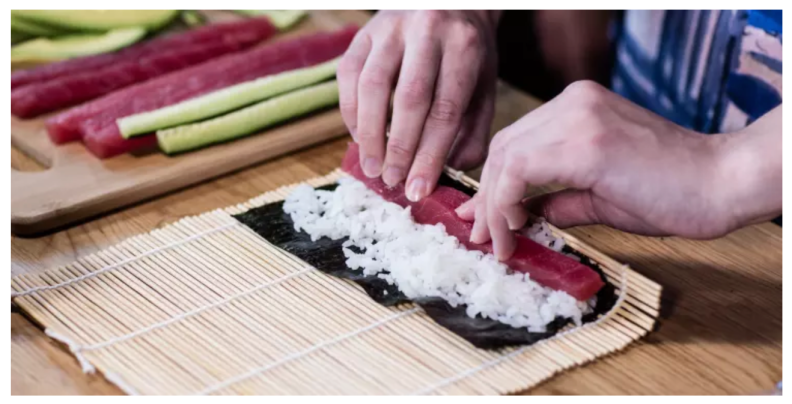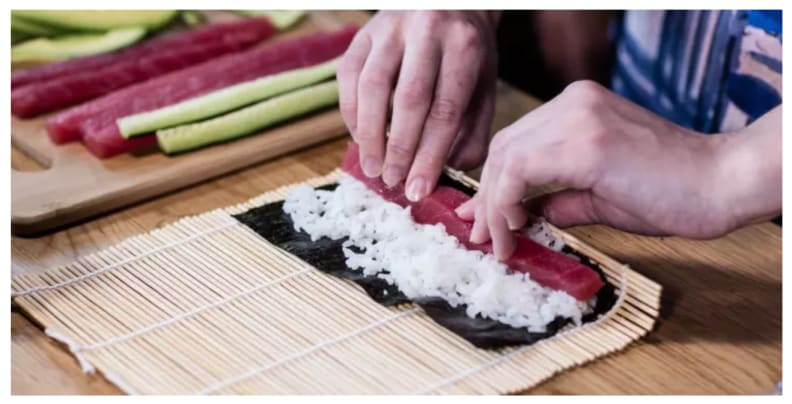 Making sushi at home takes a lot of patience, ingredients, tools, and some skill. You'll need some special equipment (like a bamboo mat for creating sushi rolls and a very sharp knife), and lots of ingredients, including rice, vinegar, nori, sushi-grade fish, and assorted vegetables.
Directions:
1. Place a sheet of nori on a bamboo pat and top with cooked, seasoned rice.
2. Arrange evenly sliced vegetables and fish in a row on top of the rice.
3. Roll and press the sushi until it forms into a neat tube.
4. Slice the roll into 8 even pieces. Arrange on a plate and serve with soy sauce, wasabi, and ginger.
Here's a detailed breakdown of how to make sushi at home
7. How to make pizza dough
You can make an awesome gluten-free pizza crust by combining riced cauliflower (find it at Trader Joe's instead of grating your own), goat cheese, an egg, salt, and oregano and baking it at 400º for 35 minutes.
8. How to make ice cream
You'll need:
½ cup milk
½ cup heavy cream
2 tablespoons sugar
1 teaspoon vanilla extract
Ice
6 tablespoons kosher salt
1 quart-sized baggie
1 gallon-sized baggie
Oven mitts
Directions:
1. Pour cream, milk, sugar, and vanilla into small baggie. Seal and shake to combine.
2. Fill gallon baggie halfway with ice. Pour salt over the ice.
3. Place the small baggie inside the gallon baggie, and seal.
4. Cover hands with mitts, and shake the bags for 10-15 minutes, until the cream and sugar mixture firms up.
5. Scoop the ice cream directly from the bag.
More quick ways to make ice cream at home
9. How to cook rice
You'll need:
1 cup of water
1 cup of rice
Directions:
1. Bring water to a boil in a pot with a tight-fitting lid.
2. Add rice, stir, reduce heat to medium-low and cover the pot.
3. Let simmer for 20 minutes (or until all water has evaporated). Don't lift the lid—the steam is what cooks the rice.
4. Remove from heat and stir.
10. How to make pancakes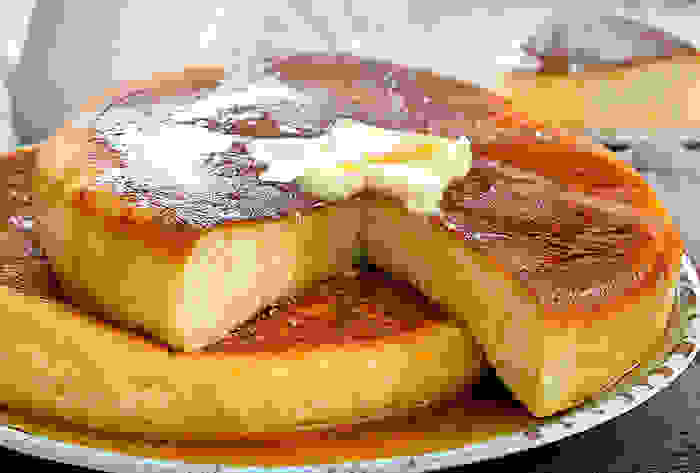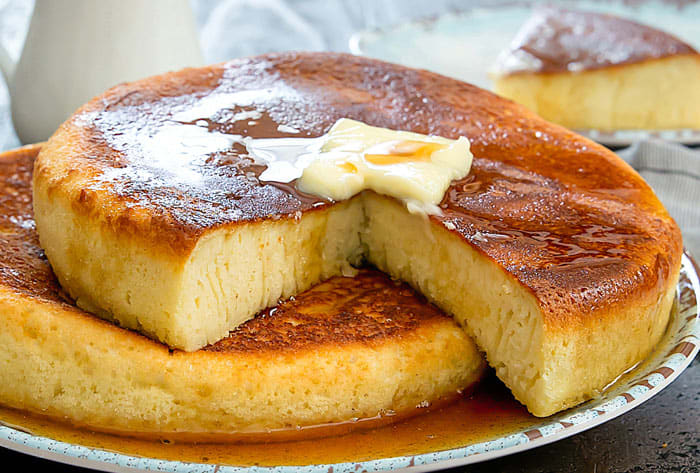 We made these giant Instant Pot pancakes with this recipe from Kirbie Cravings, and we think they're better (and easier) than traditional griddle pancakes.
You'll need:
2 cups flour
2 ½ tsp baking powder
2 tbsp granulated white sugar
2 large eggs
1 ½ cups milk
Directions:
1. Combine all wet ingredients well, then stir in dry ingredients until just combined (lumps are good!).
2. Thoroughly grease your Instant Pot with cooking spray.
3. Seal lid with vent closed and set Instant Pot to manual on low pressure and cook for about 45 minutes.
4. When finished, the cake will bounce back to the touch and will be pulling away from the sides.
5. Dislodge the pancake and enjoy.