Kitchen & Cooking
The 10 most popular kids' lunch recipes on Pinterest
These quick, clever make-ahead lunches will please the pickiest eaters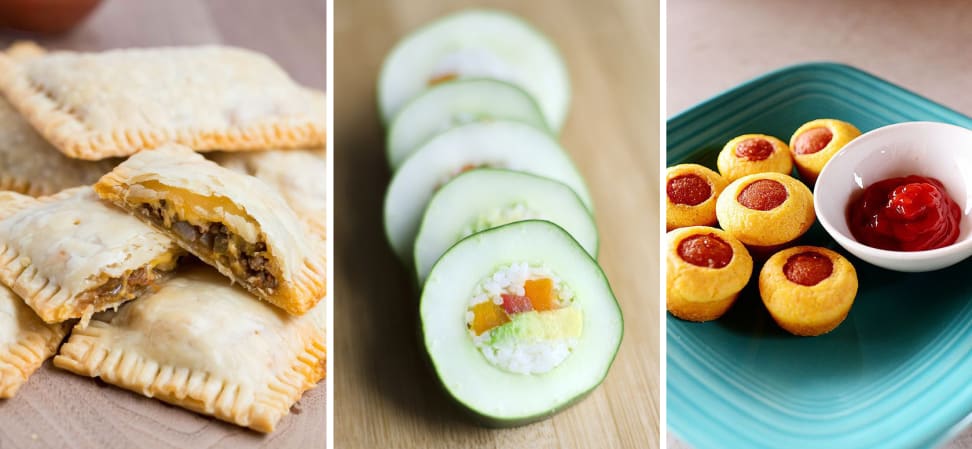 Credit: Pinterest
Ah, back to school. The bittersweet time when you get to send the kids back to school but have to worry about preparing a year's worth of wholesome lunches without losing all of your time and money. These 10 Pinterest lunches are quick, healthful, and easy to make. We can't promise they'll satisfy even the pickiest of eaters, but with a lineup like this, there's a great chance they will.
1. Pizzadillas
2. Taco Pop Tarts
3. Freeze-Ahead Uncrustables
4. Lunch Kabobs
5. Corn Dogs Bites
6. Grilled Cheese Roll-Ups
7. Chicken & Corn Patties
8. Cucumber "Sushi"
9. Chicken Nugget Sliders
10. Ham Mac & Cheese Cups
Related Video
Up next
Get Reviewed email alerts.
Sign up for our newsletter to get real advice from real experts.