Kitchen & Cooking
This new baking pan will tell you when your food is ready
Keep the oven door closed, and save your toothpicks—this pan knows what to do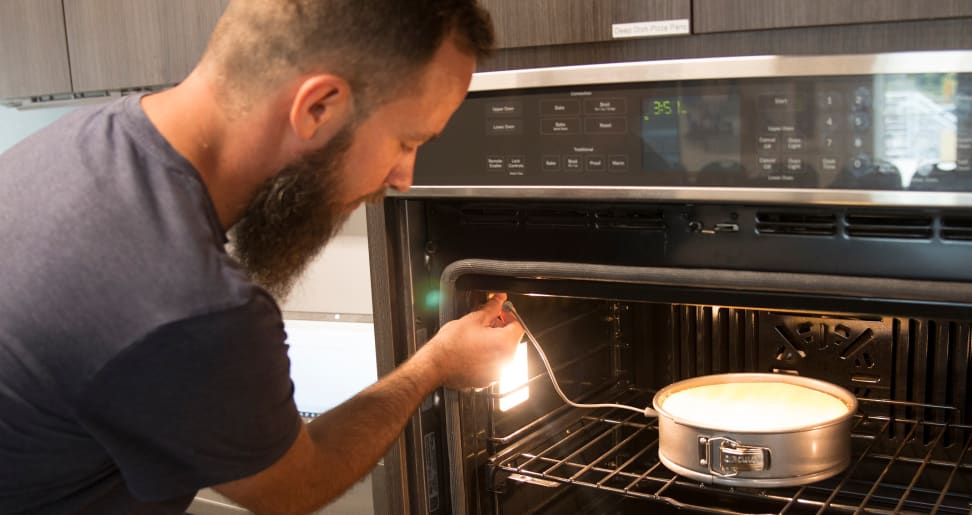 Credit: FirstBuild
If you've ever burned your bread or served an underdone cheesecake, you'll want this new connected baking pan that tells you as soon as your baked goods are done.
Precision Bakeware connects with your oven to determine the precise temperature for baked goods, so you don't have to hover around the oven with the door open. When it debuts in early 2018, it's expected to be the world's first smart bakeware.
The product comes from FirstBuild, the GE Appliances-backed innovation lab that was also behind the Opal nugget ice maker and Paragon Cooktop.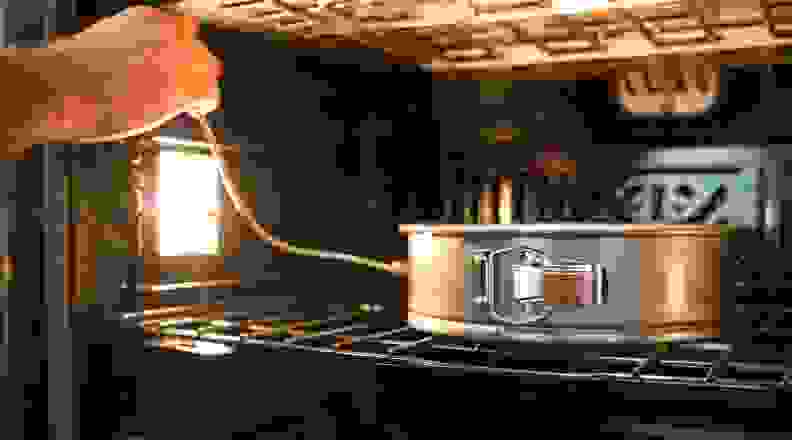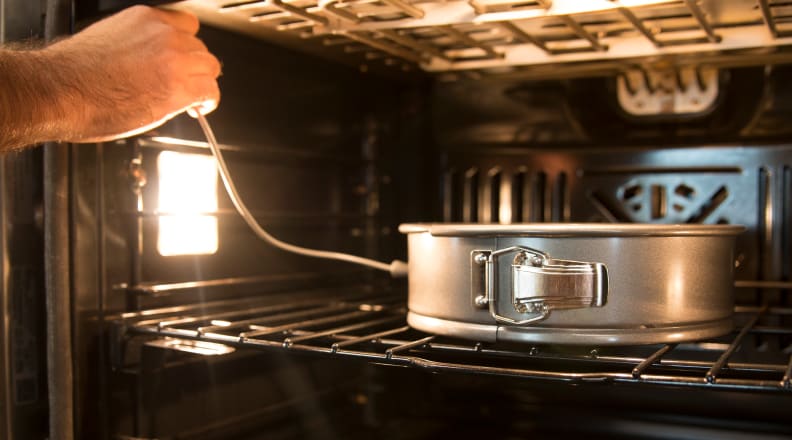 The goal is to make it easier to bake difficult items. For instance, it can be tricky to get cheesecake the proper consistency throughout, and knowing when it's done—when the outside is set but the interior still jiggles—requires practice and patience.
Instead of relying on folk wisdom, Precision Bakeware uses a temperature sensor to directly assess the doneness of the item. Then, it connects to the oven to adjust the temperature and time.
"It's not just inferring the temperature from the oven, it's measuring the temperature of the baked good itself," said Larry Portaro, director of FirstBuild.
"It's measuring the temperature of the baked good itself."
Engineers have already worked on quiches and cheesecakes. The next step is testing the bakeware to work with breads and pies to make sure the crust bakes through before the bottom starts to brown. It's ideal for those who want to learn how to bake without all the wasted food of trial and error.
Although the design hasn't been finalized, initial prototypes physically connect to an oven's built-in meat probe outlet. At first, Precision Bakeware will only be compatible with GE appliances, but Portaro expects the technology to expand to other manufacturers as well.