Kitchen & Cooking
You'll never guess the secret ingredient to these delicious GF chocolate chip cookies
Sounds gross, tastes amazing.
I make a batch of chocolate chip tahini cookies and offer them to my coworkers.
"Are they… gluten-free?" one asks hesitantly. My response—"yes*—is met with that tell-tale scrunch of the lip that means he has low expectations for gluten-free cookies. Still, he reaches for a cookie and takes a bite.
"Oh," he says, face lighting up.
Another coworker bites into a cookie and adds, "These are really good. I didn't expect them to be good."
Listen up, gang: Haters gonna hate, and skeptics gonna… skeptic?... but bakers still gotta bake, especially when the baking project of the day is a supremely easy, protein-packed chocolate chip cookie recipe that just happens to be gluten-free. Tahini and chocolate are rich ingredients, and they make the cookies rich, even if you choose to bake with margarine instead of butter. The sesame adds a nutty flavor that plays nicely with the chocolate—something that anyone who loves halvah should already know. And the best part? You only need a handful of ingredients and a small amount of time to whip up these tasty treats.
I'll let you in on a little secret: I like these cookies for dessert or a snack, but I think they're especially nice to eat for breakfast. Shhh!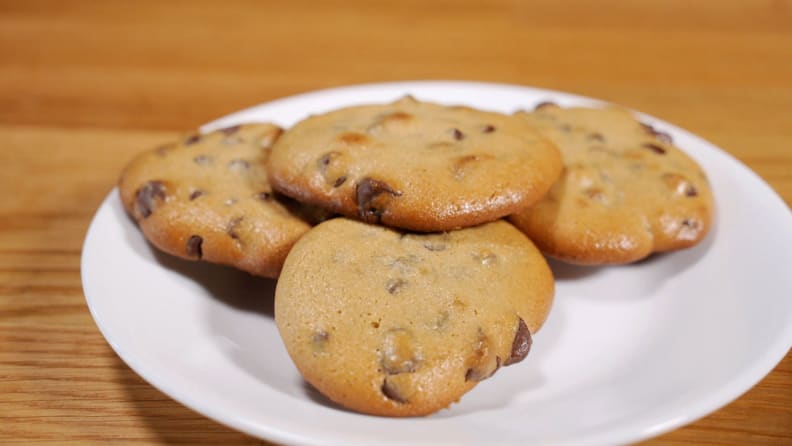 Chocolate Chip Tahini Cookies
Ingredients:
1 egg (plus 1 egg yolk for extra richness—optional)
3/4 cup tahini
1/2 tsp. vanilla
1 T margarine or butter, softened
1/2 cup dark brown sugar, loose not packed
1/2 tsp. salt
2 Tbsp. white rice flour or wheat flour (optional!—this slightly reduces density but that's about it)
1/4-1/2 cup dark chocolate chips
Instructions:
Preheat oven to 350°F. Line a cookie sheet with parchment paper and set aside.

In a medium-sized bowl, mix together brown sugar and egg until smooth. Add tahini, salt, and vanilla. Add margarine and stir to combine. If you're using flour, stir it in now. Batter should be smooth, glossy, and very sticky.

Fold in chocolate chips.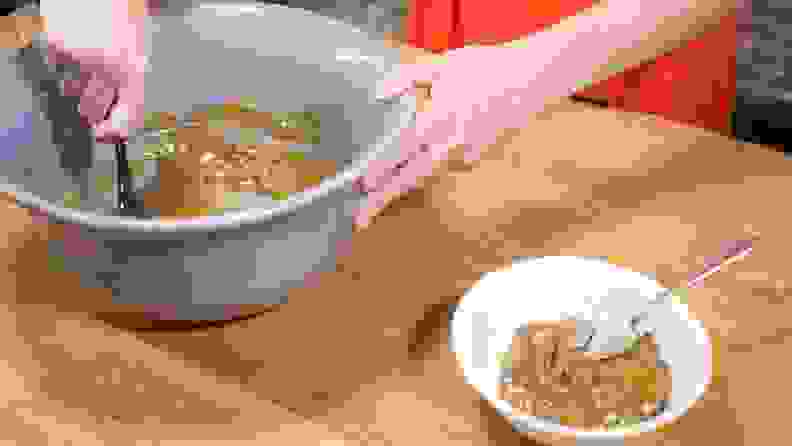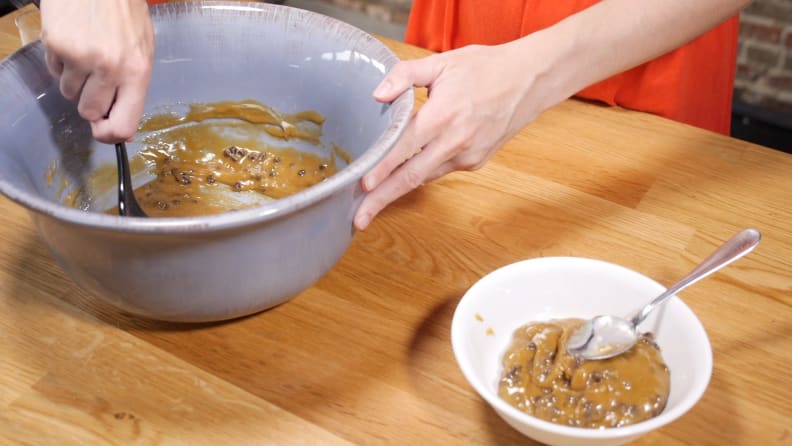 Fold in some extra chocolate chips. (Optional—but a necessary step for every chocolate chip cookie recipe, if you ask me!)
Transfer batter to a freezer-safe container and freeze for 15 minutes.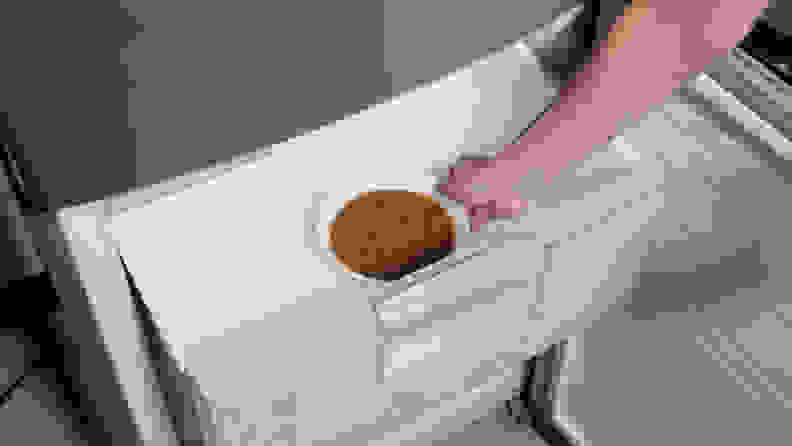 Drop small scoops of batter onto lined cookie sheet, about an inch apart.
Bake for 8-15 minutes, until tops look dry and golden around the edges. These cookies bake very quickly, so make sure to keep an eye on them and pull them out when they look done.
Makes about 9 medium-sized cookies.