Kitchen & Cooking
The newest Instant Pot is at its lowest price ever right now
Get every appliance your kitchen needs in one device with the Instant Pot IP-DUO Plus60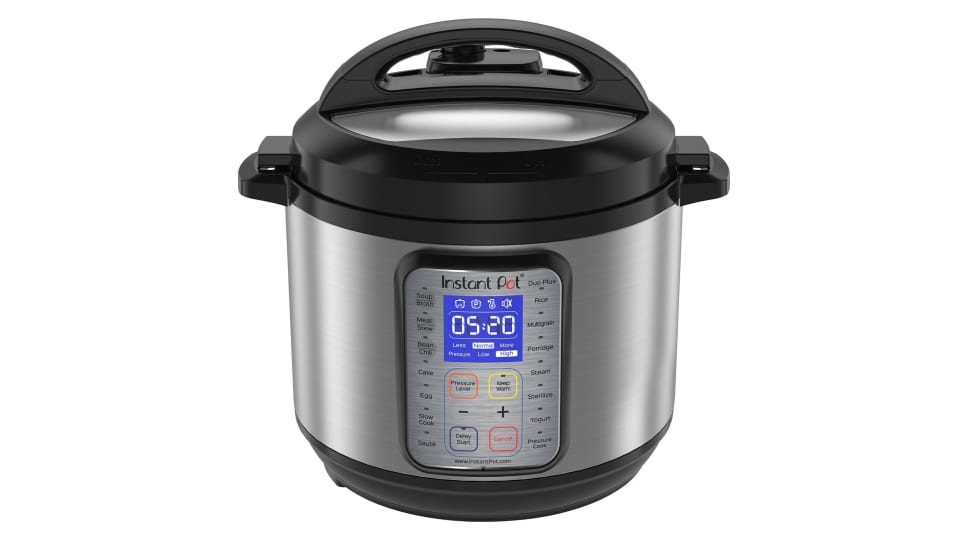 Credit: Instant Pot
UPDATE: The sale has unfortunately come to an end, but we'll be sure to alert you the next time there's a good deal on this pressure cooker or other similar appliances we love.
---
Pressure cookers are fascinating machines. You can whip up a perfectly prepared meal in as little as 10-15 minutes, and all you have to do is press a button and wait. And now Instant Pot's latest 6-quart 9-in-1 DUO Plus pressure cooker is marked down to $99.99 from $120 on Amazon, its lowest price to date from any retailer that we could find.
The DUO Plus, released earlier this year, is an upgrade to the 7-in-1 IP-DUO60 (also on sale for $89.95), adding a slew of new features and capabilities to an already impressive pressure cooker.
Here's a glimpse of what the IP-DUO Plus60 can do: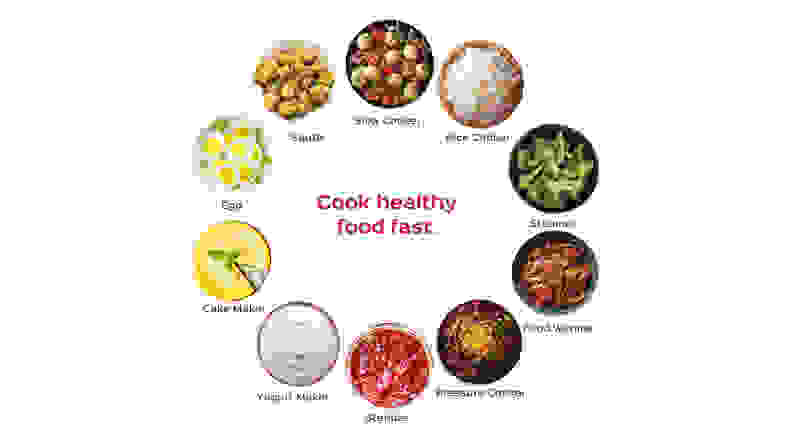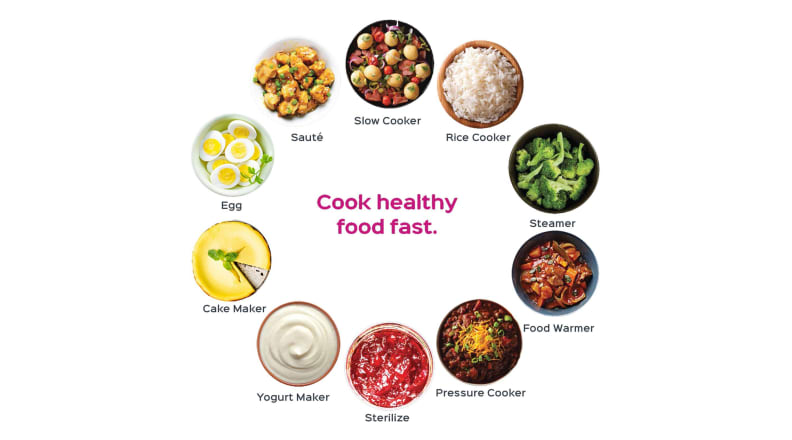 • 9 functions: pressure cooker, slow cooker, rice cooker, yogurt maker, cake maker, sautéing/searing, steamer, warmer, sterilizer
• 15 built-in programs: beans and chilis, cake, eggs, meats and stews, multigrain, porridge, rice, soups and broths, yogurt, slow cooking, sautéing and searing, steaming, sterilizing, keep warm, and (of course) pressure cooking.
• Accessories: condensation collector, measuring cup, rice paddle, stainless steel steam rack, soup spoon
• Large LCD screen for easy updates on your meals
• Dual pressure settings for high- and low-pressure recipes
• Adjustability even after cooking has begun—no worry if you hit the wrong button
• Delayed start time—prep dinner before you even leave for work
• UL & UCL certification thanks to 10 safety mechanisms
If you like the idea of set-it-and-forget-it cooking, but budget is more important than fast results, a slow cooker could be the perfect addition to your kitchen. This 6-quart programmable Crock-Pot slow cooker is a great option for $38.99 (28% off the usual price of $54.50) with free shipping from Amazon.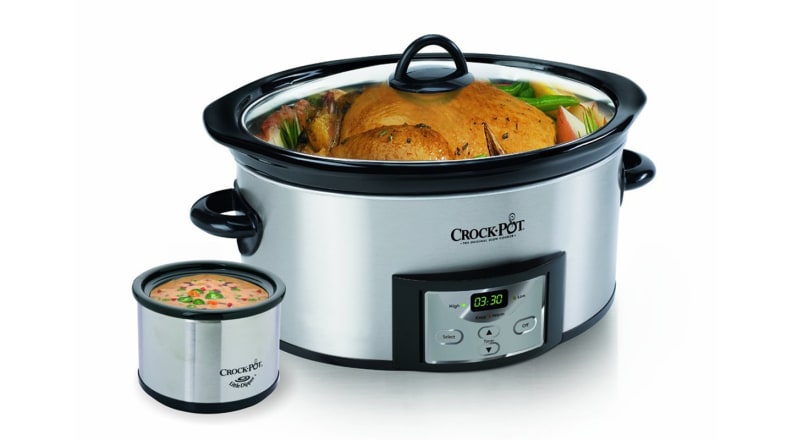 It features a countdown timer that automatically switches your meal from cooking to "keep warm" when it's done, so there's no risk of overcooking. And it comes with a Little Dipper Warmer that, as the name suggests, can keep your dips and sides warm while you snack.
Prices are accurate at the time this article was published, but may change over time.