Kitchen & Cooking
One of our favorite slow cookers is a great low price right now
Football season isn't the same without slow-cooked snacks.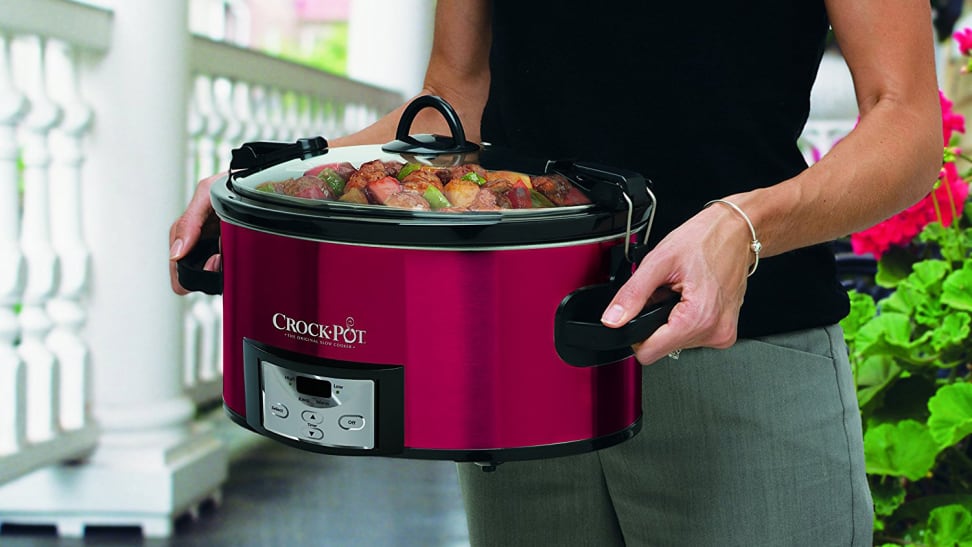 Credit: Crock-Pot
Fall is finally here. That means football, sweater weather, and more importantly... comfort foods!
Right now, the 6-quart Crock-Pot Cook & Carry Slow Cooker with a digital timer is only $39.99 on Amazon. It's usually around $50-$55, so if you've been dreaming of whipping up big batches of chili or queso dip, or you're starting to crave butternut squash soup and beef stew, now's a great time to scratch that itch.
We've tested a lot of slow cookers, and the Crock-Pot Cook & Carry without a digital timer ranked as the third-best slow cooker we tried. If you don't care about having a timer, this one is only $29.50 on Amazon right now. But, spending the extra $10 for the version with a timer can be seriously advantageous. The $40 model can be set to automatically switch to "warm" when the cooking process is finished.
Think about it. No risk of overcooking your food, no panic if you're out of the house and running late, and no getting off the couch to manually turn off the Crock-Pot when the food is done if you're in the middle of a Netflix binge or your team is just intercepted the ball with less than a minute left in the game. Plus, this model has a locking lid so you can show up to the next football viewing party with a hot meal that'll put the cheese and crackers to shame.
Prices are accurate at the time of publication, but may change over time.