Kitchen & Cooking
Replace your old, scratched-up pots and pans—this nonstick set is only $40 right now
The right cookware makes a huge difference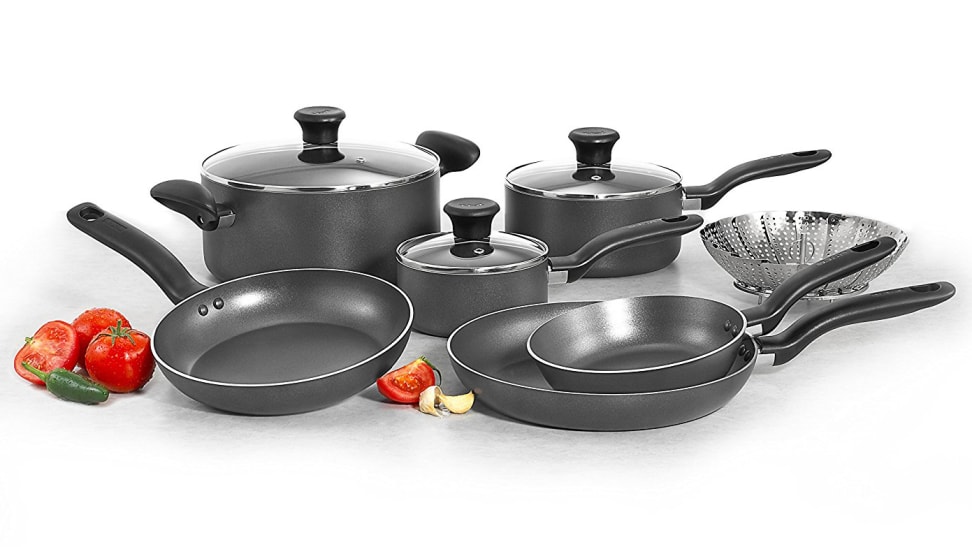 Credit: T-fal
Are your pots and pans worn-out from years of cooking? Maybe they were once nonstick but now require too much oil to keep your food from burning and sticking to the pan. Maybe the handles are loose and untrustworthy, or years of use have created weird hotspots that force you to cook all your food on one half of the pan only.
If there's ever been a good time to wipe the slate clean and start fresh in your kitchen, it's now. You can get a 10-piece nonstick set from T-fal on Amazon for just $40. This set tends to jump around in price fairly often, but usually goes for around $55.
What you get
• 1-quart saucepan with lid
• 2-quart saucepan with lid
• 5-quart dutch oven with lid
• 8-inch saute pan
• 9.5-inch saute pan
• 11-inch saute pan
• and a vegetable steamer
What you'll love
While the price is amazing for any budget, this T-fal cookware set offers more than savings. Every pot and pan is nonstick and designed to evenly distribute heat for more consistent results with every meal. Better yet, the handles are oven safe up to 350 degrees and have holes at the end if you've got a hanging pot rack for storage. Did I mention everything in this set is dishwasher safe? What's not to love about that!
Use the right tools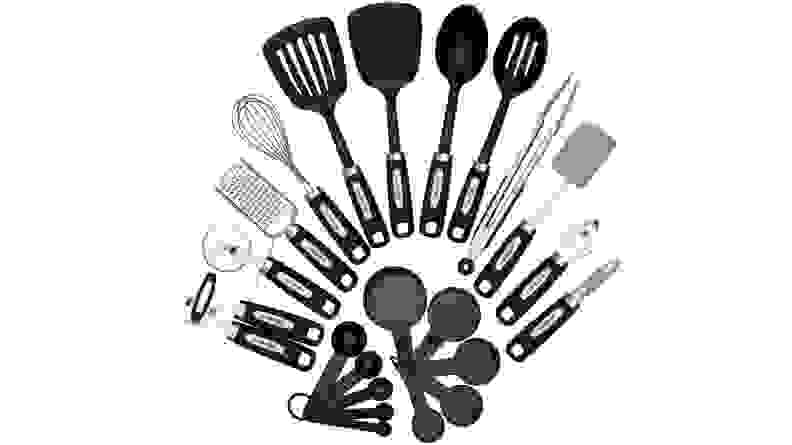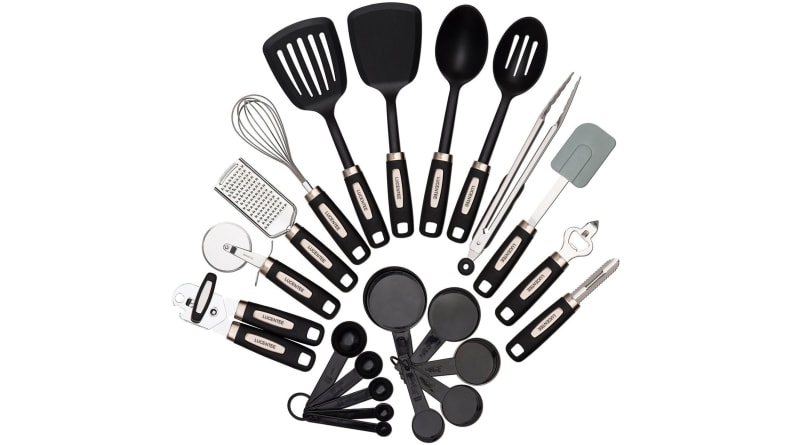 Nonstick cookware makes it much easier to cook anything from eggs to meats and sauces, and it can also reduce your dependence on cooking fats like oil and butter so every dish you cook is that much healthier. But the special coating that prevents sticking also requires you to adjust the tools you're using.
You should never, ever use metal utensils on nonstick surfaces. Nylon, silicone and wood are your best bet to protect the integrity of your cookware. This 22-piece set includes all the cooking tools you'll need as well as prep tools like a grater, a peeler, and a measuring cups set, all for $27.
Prices are accurate at the time of publication, but may change over time.