Kitchen & Cooking
The newest Instant Pot pressure cooker is on sale for the first time
Wish you could have a home cooked meal without all the prep work? Pressure cooking is the answer.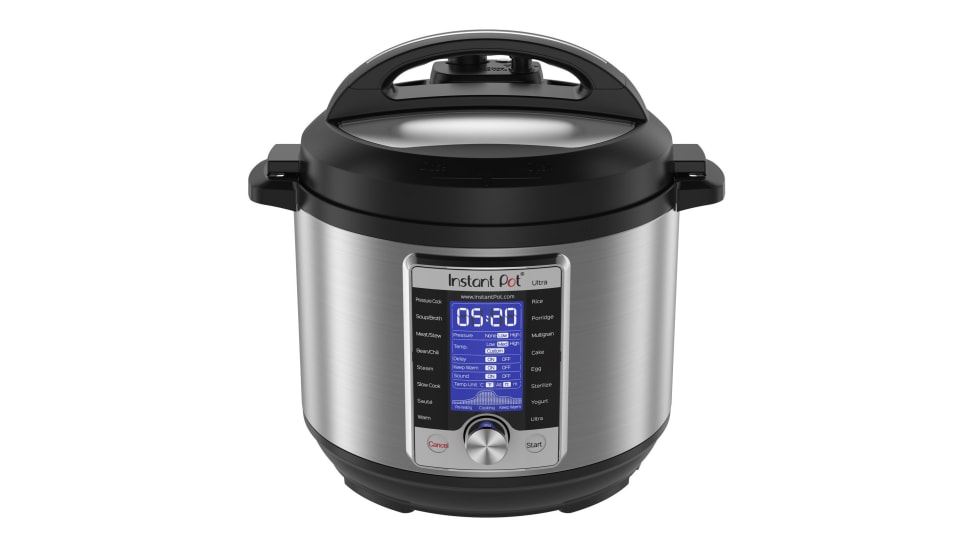 Credit: Instant Pot
UPDATE: Sur La Table is no longer offering this deal. But don't worry! You can still find these savings on Amazon.
If you haven't yet gotten on the pressure cooker train, today is the perfect opportunity. The 6-quart Instant Pot Ultra, the newest in IP's lineup of pressure cookers, is on sale for $120 at both Amazon and Sur La Table. It typically retails for $150, and until now hasn't gone on sale.
Pressure cooking opens up a world of possibilities in the kitchen, and makes home-cooked meals easy and fast. You can cook virtually anything in one of these bad boys, and it can take cooking times from hours to minutes. I was given the DUO 7-in-1 a few months back and use it at least once a week, typically more. It's fantastic!
What sets the IP-Ultra apart from the more common DUO 7-in-1 ($99) and DUO Plus 9-in-1 ($120) pressure cookers is primarily the addition of a 10th cooking option. The new "Ultra" setting allows you complete control over how you want to cook. You choose the temperature, the amount of pressure, the time. There are also nine other preset buttons that you can find on the DUO Plus for everything from slow cooking and sauteing to steaming and even making cake. Read more about the different Instant Pots here.
That's not all this pressure cooker can do, either. The Ultra, unlike the DUO models, also gives you more information about whatever you're cooking. You'll know if pressure has been reached, if it's still warming up, and how much time is left. And once it's done, there's a quick release button so you don't have to mess with the knob and all that hot steam.
Get the Instant Pot Ultra for $120 from Amazon or Sur La Table.
Prices are accurate at the time this article was published, but may change over time.